A Weekend With Mariah Bell At The 2023 Toyota U.S. Figure Skating Championships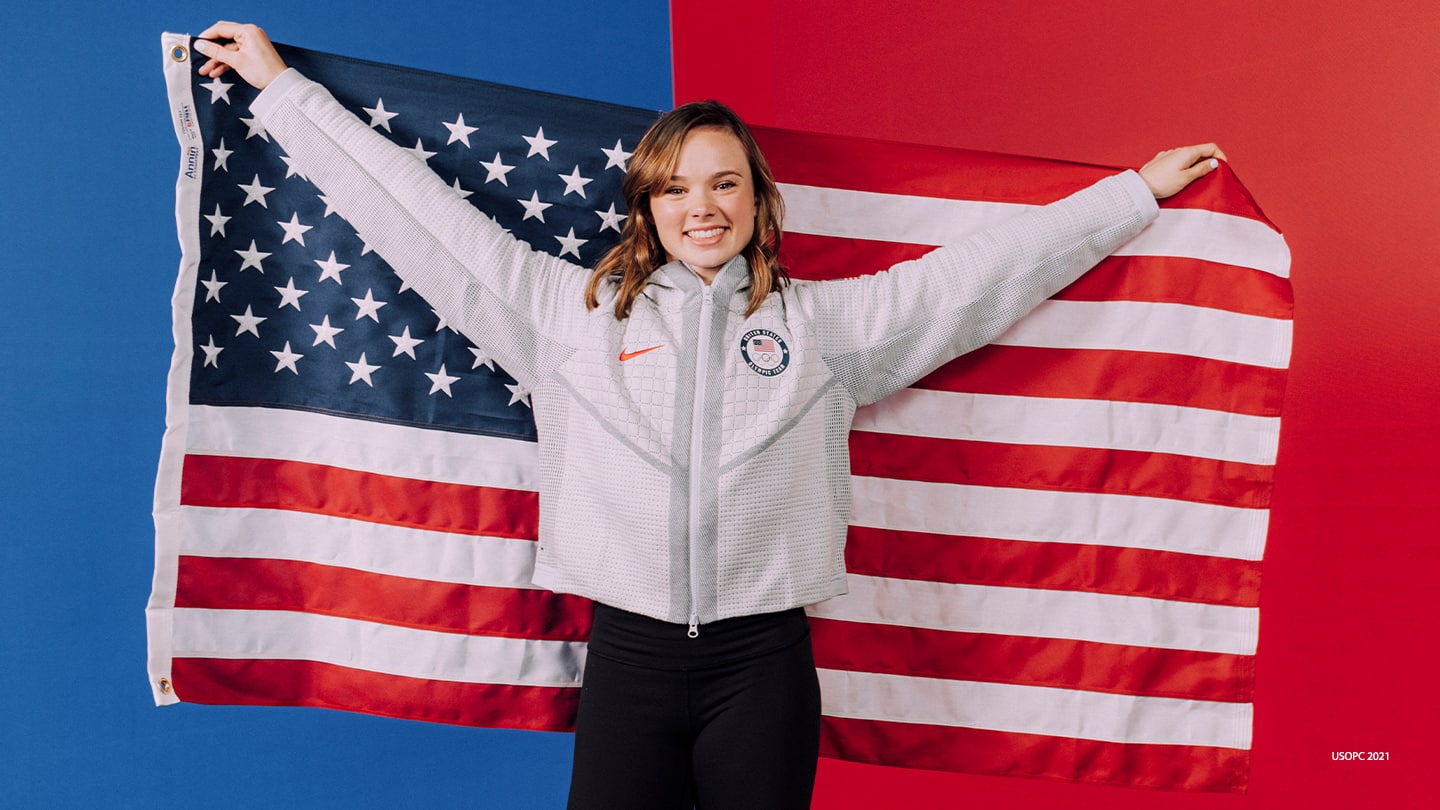 Mariah Bell poses with the U.S. flag during a photoshoot ahead of the Olympic Winter Games Beijing 2022.
Just three months after announcing her retirement from competitive figure skating, U.S. Olympian figure skater Mariah Bell stepped behind the microphone to give fans exclusive content from the 2023 Toyota U.S. Figure Skating Championships. Bell spent time talking to and cheering on several U.S. Figure skating stars, including Olympic medalist, Jason Brown, who took on this role at Skate America in October 2022.
However, Bell made sure her friend and former teammate knew who was pulling off the role better.
Day one provided several spectacular highlights, including a neck-and-neck battle for the gold medal between teen figure skating star, Isabeau Levito, and veteran Bradie Tennell.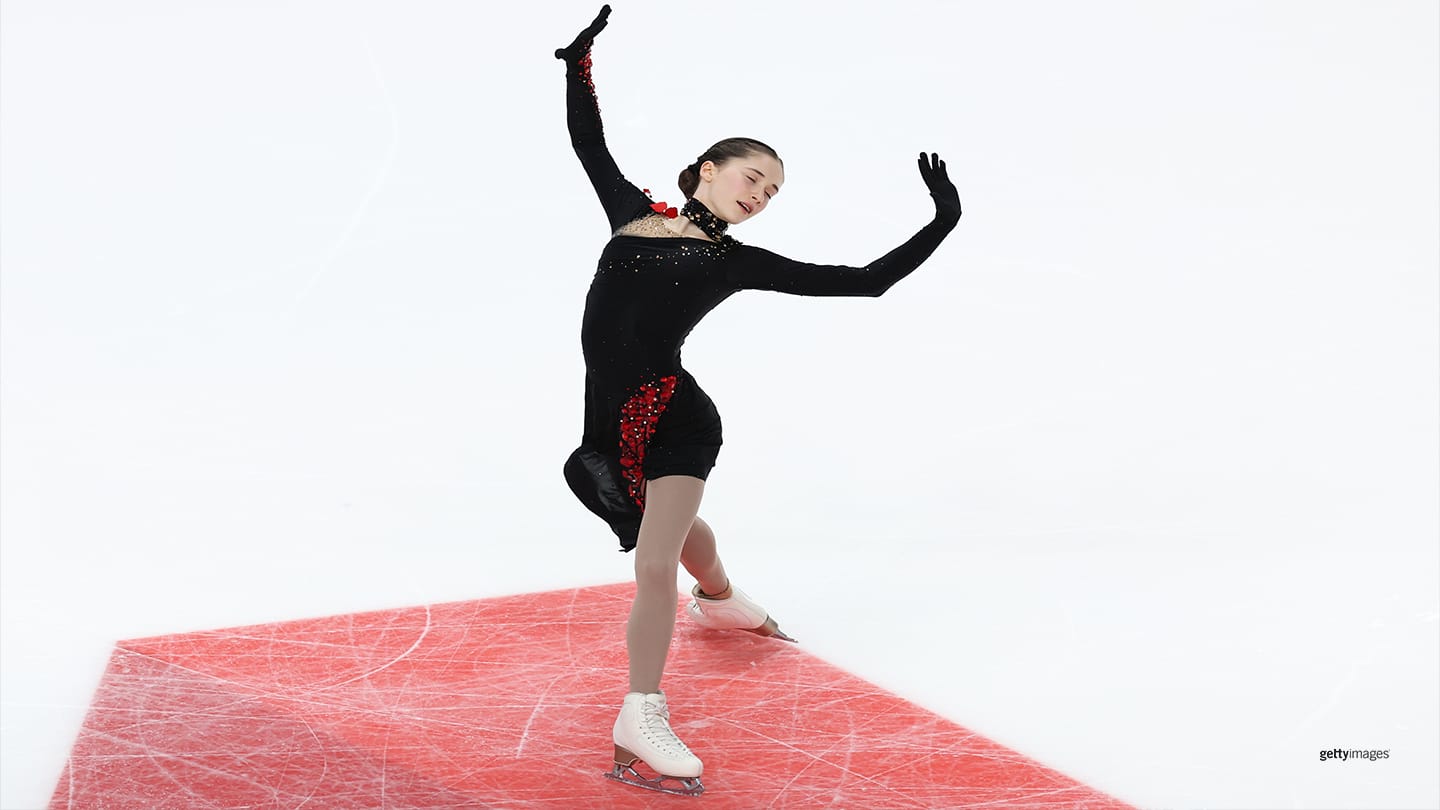 Isabeau Levito competes during the women's short program at the 2023 Toyota U.S. Figure Skating Championships on Jan. 26, 2023 in San Jose, Calif.
However, after all programs were finished, Levito stood on top, securing the gold over Tennell by a margin of 10.21 points. Amber Glenn secured third place and the bronze medal, while Starr Andrews finished fourth. Bell took some time to celebrate with the winners in the "Kiss and Cry" area afterwards.


On the men's individual side, 18-year-old phenom Ilia Malinin, who has already earned the nickname "The Quad God," took home the gold medal over Brown. After the judges tallied the points from the short program and free skate, Malinin edged out Brown for first place by 10.42 points. And with that result, the Malinin era for Team USA had officially begun.
In the pairs division, the dynamic duo of Alexa Knierim and Brandon Frazier secured first place with a "Stranger Things" inspired routine. Meanwhile, Emily Chan and Spencer Howe secured the silver medal, and Ellie Kam and Daniel O'Shea took home bronze.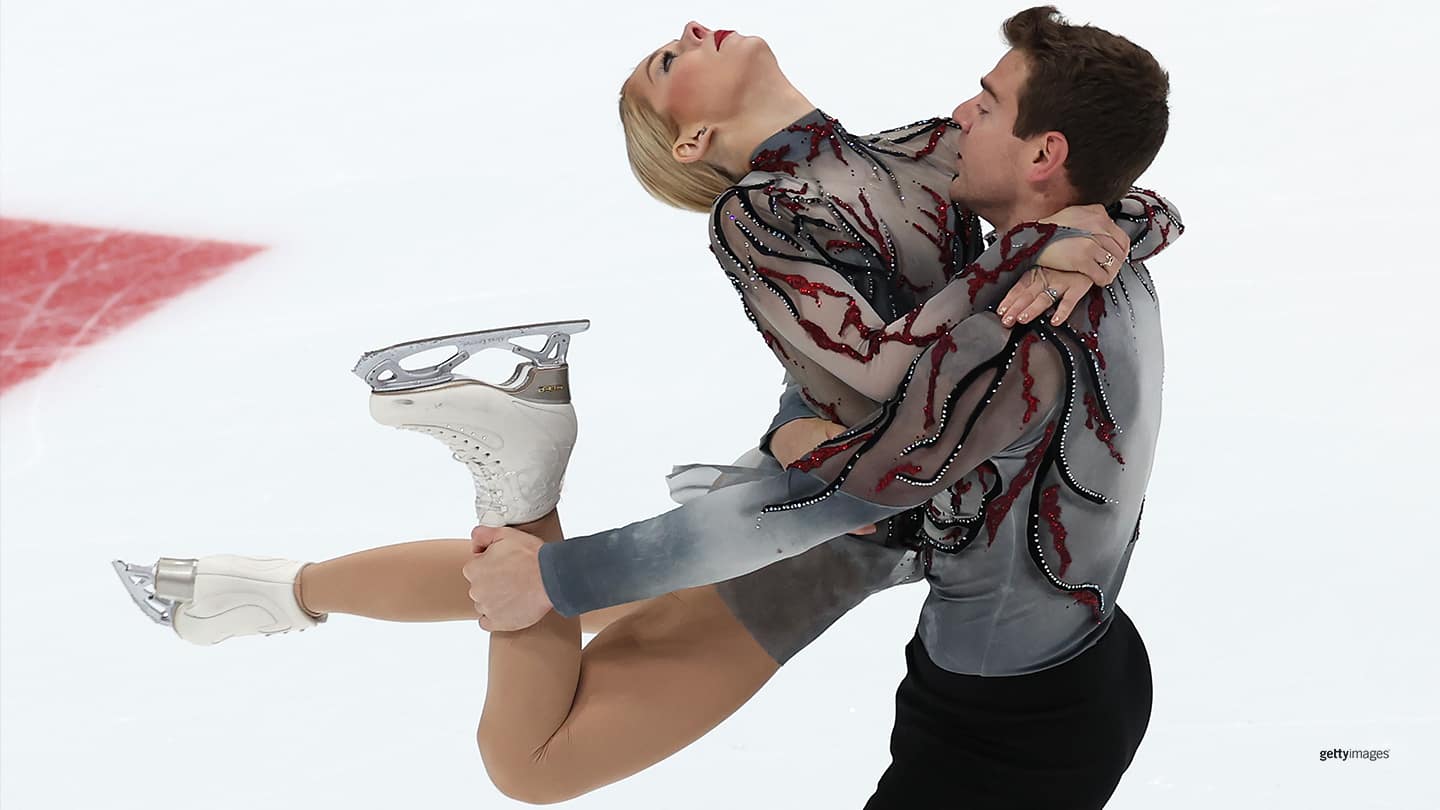 (L-R) Alexa Knierim and Brandon Frazier compete during the pairs short program at the 2023 Toyota U.S. Figure Skating Championships on Jan. 26, 2023 in San Jose, Calif.
Bell had a chance to catch up with the winners to congratulate them on their incredible performances.
Additionally, she pulled the Knierim and Frazier aside to discuss the intricate costumes they chose for their short program.
When it came to the ice dancing division, all eyes were on longtime ice dancing couple, Madison Chock and Evan Bates for several reasons. Along with throwing down a dazzling, gold-medal winning performance inspired by legendary rock musician, David Bowie, Chock showed off her shiny new engagement ring Bates presented to her last year. Bell got all the details about the couples' new "costume piece" after they finished up the day's events.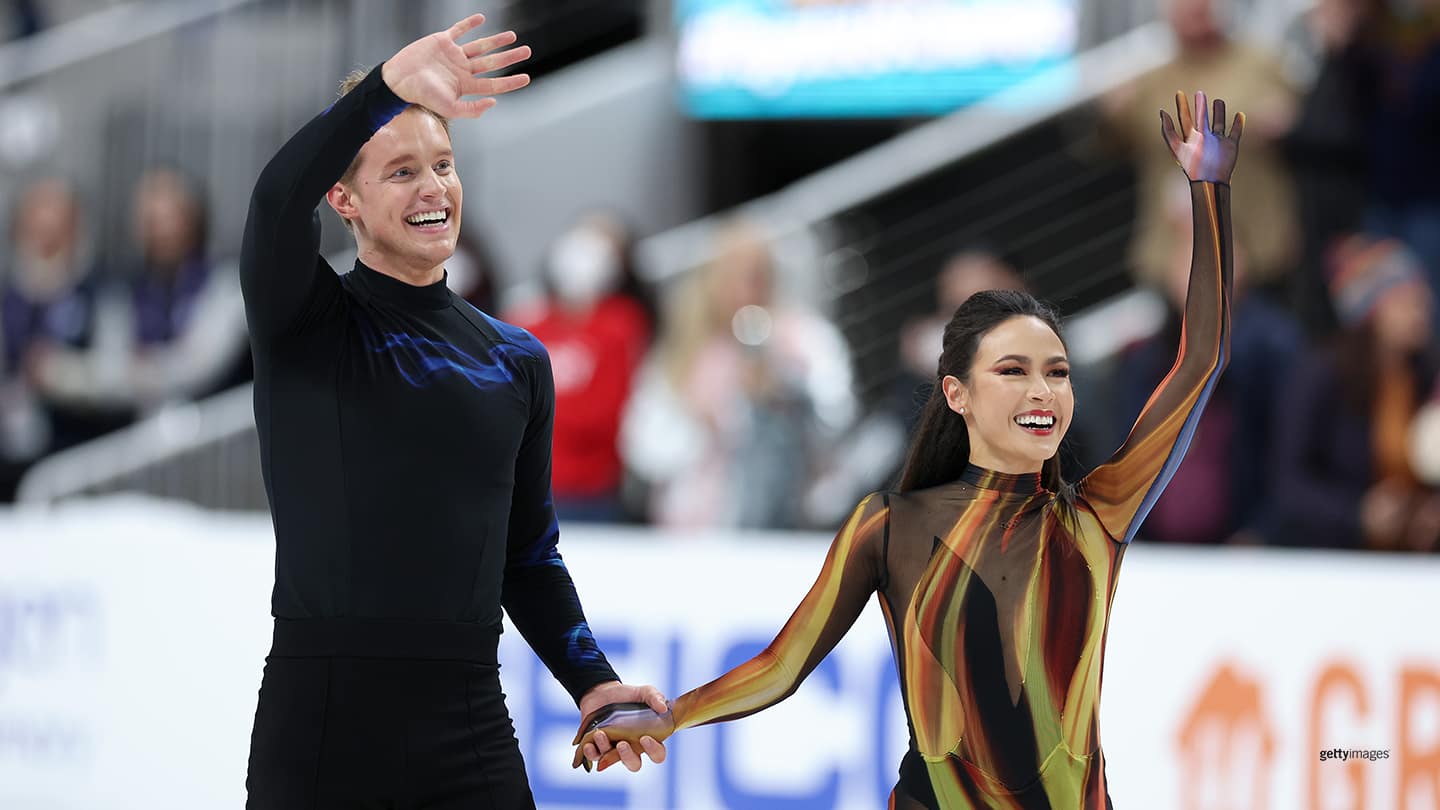 (L-R) Madison Chock and Evan Bates wave to the crowd after skating in the free dance at the 2023 Toyota U.S. Figure Skating Championships on Jan. 28, 2023 in San Jose, Calif.
Throughout the exciting weekend, Bell turned into a natural reporter, stopping every athlete she could to get answers to her hard-hitting questions.
Bell put on a broadcast show for the ages for figure skating fans, and Brown, who already earned his "professional interviewer" title last year, happily helped her out along the way.
As U.S. Figure Skating reloads its talent during the first year after the Winter Olympic Games Beijing 2022, this past weekend provided great insight into who the front runners are to make the squad for the 2026 Games. However, anything can happen over the next three years.
Brendan Rourke is a Digtal Media Assistant for the USOPC. Previously, he spent three years writing for the NBA's Indiana Pacers, and is a graduate of IUPUI's Sports Capital Journalism program.