How Tuition Grants Are Helping Three U.S. Athletes Pursue Medical Training That Could Give Back To The Movements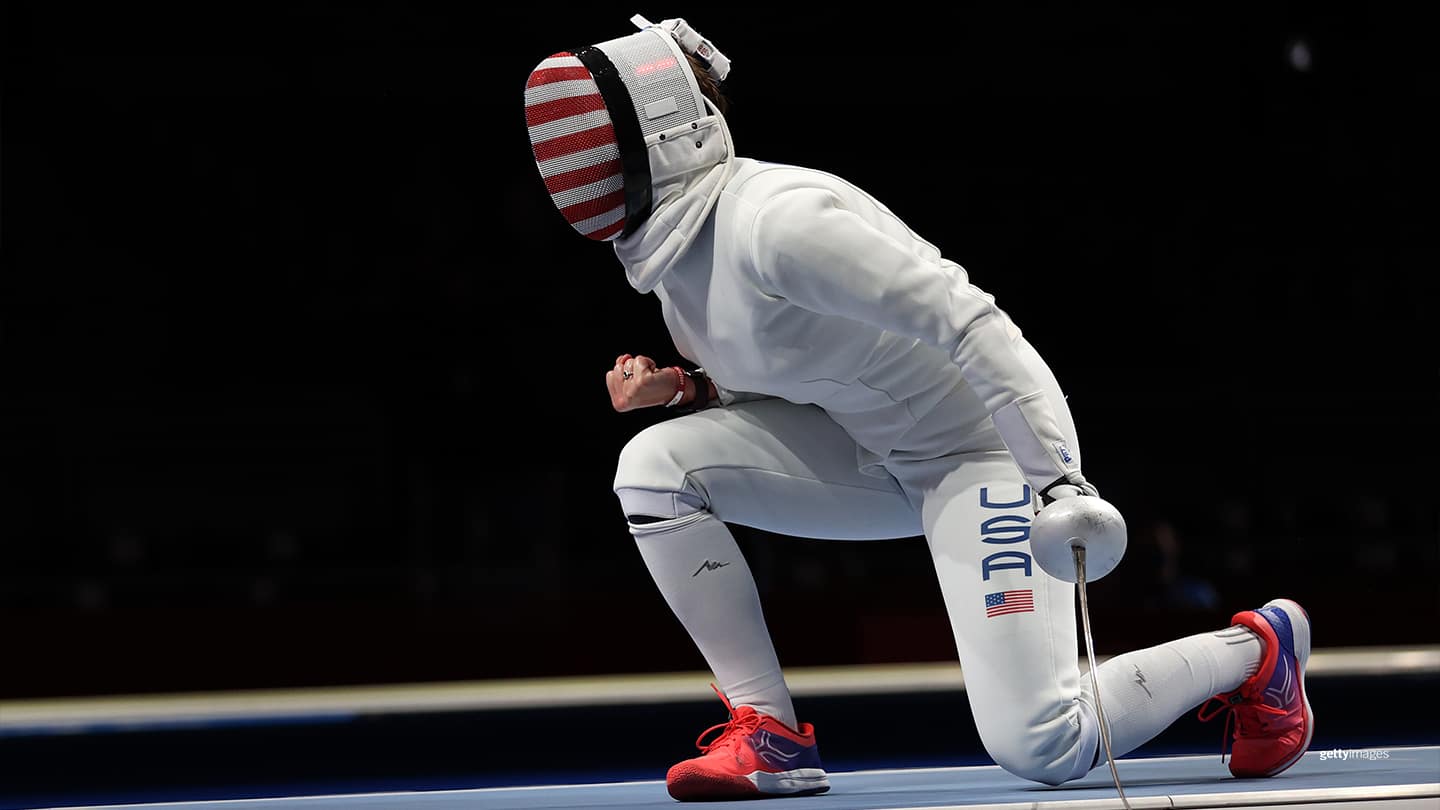 Kelley Hurley reacts during a match in the Olympic Games Tokyo 2020 on July 24, 2021 in Chiba, Japan.
Three athletes from different sports are currently using Team USA tuition grants to pursue medical training that could one day benefit others within the Olympic and Paralympic Movements.
Fencer Kelley Hurley, water polo player Jordan Raney and biathlete Joanne Reid are all pursuing medical studies with an eye toward helping others in the future.
The United States Olympic & Paralympic Committee awards more than $800,000 in tuition grants annually. Eligible athletes can receive up to $4,500 in a calendar year. The grants can be used for traditional two- and four-year undergraduate or graduate degrees, industry specific certificates, professional development courses, job readiness training courses, and other educational courses that advance an athlete's career.
Hurley, a 2012 Olympic bronze medalist who competed in her fourth Olympics last summer in Tokyo, has wanted to be a doctor since she was a little girl. The 34-year-old from San Antonio is enrolled at Saint James School of Medicine on the Caribbean island of Anguilla, and she's interested in preventive medicine.
"My father was a physician, and I always just wanted to make a difference," Hurley told TeamUSA.org. "I've always had this thing in me that just wants to make things better for everybody else. So, that's how I became interested in public health, to make things better for the masses."
Raney and Reid echoed similar sentiments in their grant applications, with each offering their own unique perspective for how they'd like to contribute.
Hurley said she favors a holistic approach to medicine.
"I'm an athlete, and health obviously a big aspect of my entire life," said Hurley, who sees societal problems that need to be addressed. "We sit for so long, and we eat terrible food sometimes, and sometimes life just gets away from us."
It happened to Hurley when she first got to Saint James.
"I'm pretty good at multitasking," she said. "But medical school definitely challenged that."
The 2010 University of Notre Dame graduate found it difficult to squeeze workouts into her crowded academic schedule, especially after having been out of school for so long.
"It was a bit of an adjustment period to give my muscles a break and use my brain again," she said. "I was just so overwhelmed mentally that it was very difficult to study all day and to also make myself get up and actually do a workout. It was very challenging.
"But then I hit my stride. I remembered how to study, and I remembered how to get more organized and be more efficient in my studies. And I am back to working out every day."
The Olympic experience helped Hurley apply herself, she said.
"When I put my mind to something, I can do it," Hurley said. "I will do it, and that's how I became a four-time Olympian. I know I can dedicate myself."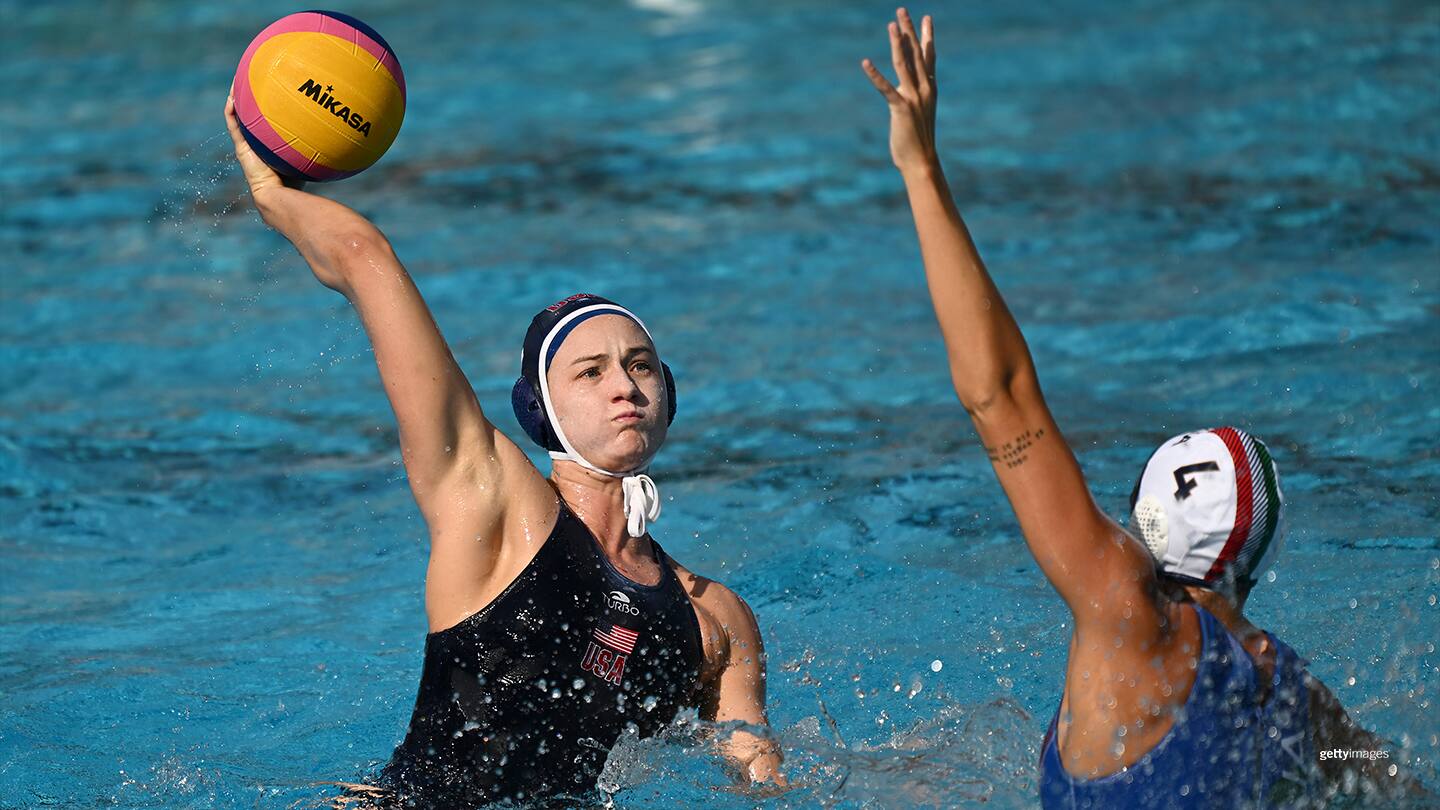 Jordan Raney looks to shoot during the women's water polo semifinal match in the Budapest 2022 FINA World Championships on June 30, 2022 in Budapest, Hungary.
Like Hurley, Raney, a two-time water polo world champion and Stanford University graduate, is a proponent of holistic medicine and pursuing a certificate from the Institute for Integrative Nutrition. In her grant application she described the institute's program as "a holistic approach to becoming a better coach, business leader and a health advocate for yourself and for others."
"It is a weight off my shoulders to get a head start on my life after sport and to not feel anxious about the uncertainty of what is to come," she continued.
Raney, a 26-year-old from Manhattan Beach, California, pointed out that she's had her share of "health issues" while with the national team.
"I want to help other athletes dealing with similar or nuanced issues in these fields," Raney said. "I also want to help athletes who are in a transition period and how to transition from intense professional sports to a balanced life with the body mind and soul. I also want to help everyday people with these same issues."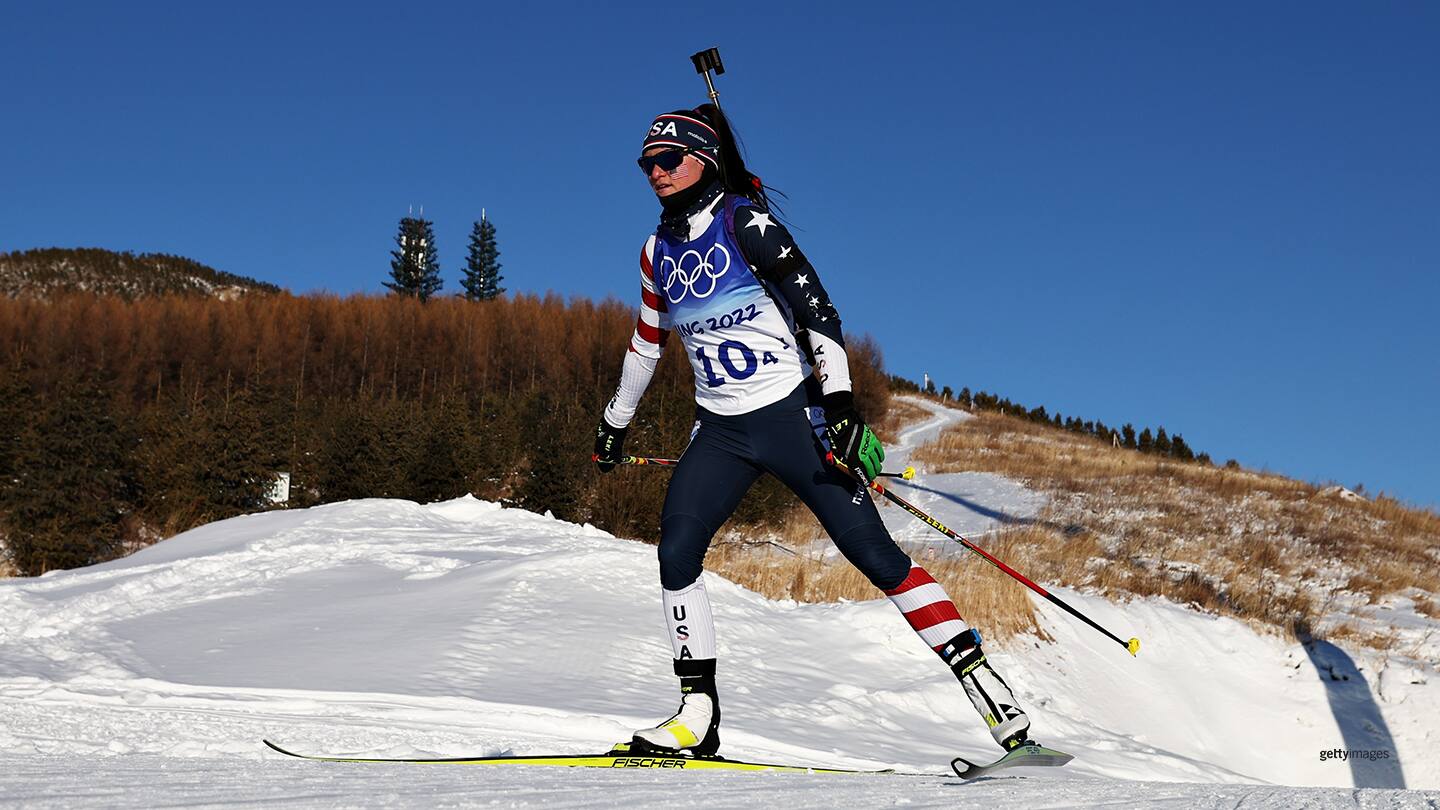 Joanne Reid skis in the women's biathlon 4x6km relay during the Olympic Winter Games Beijing 2022 on Feb. 16, 2022 in Zhangjiakou, China.
Reid, a two-time Olympian in biathlon, has a bachelor's degree in applied mathematics and a master's degree in engineering from the University of Colorado at Boulder. She's seeking master's degrees in mental health counseling and school counseling from Rocky Mountain University of Health Professions.
"I come from a technical background of mathematics and engineering, and I am really excited to work in a field where I can directly give back and connect to people," Reid wrote in her application.
"I would really like to take my personal experiences as an athlete and use that expertise and this degree to help youth with similar challenges. I think there is a major need for women mental health professionals to help girls in sports with body image, dysmorphia, eating, and other related issues."
As the 30-year-old from Grand Junction, Colorado pointed out, she trained her entire life to be an elite athlete. By age 14, she was working out twice daily.
"I made two Olympic teams in the end, but the struggle and hardship was a cost way higher than I ever realized," said Reid. "And if my teenage self knew that, I don't know if I would have embarked upon this journey.
"I would like to become a mental health counselor to all those girls who may look in the mirror and not like what they see because they were told they should not, and teach them that they are strong, and they are beautiful, and that they can be anything they wish, from rocket scientist to Olympian."
Reid said she hopes to become the voice that she wishes she had when she was coming up.
"One that lifts up and supports girls and silences a narrative told to female youth athletes that they must change themselves to fit an ideal," Reid said. "I hope to leave the world, especially the sports world, better than I found it."
Hurley said she's uncertain whether she will once again wield her epee in a competitive setting, saying she's currently "wrestling with that decision." Whether or not she competes again, though, Hurley said she would be open to working within the Olympic and Paralympic Movements after graduation.
"I would love to be involved with something at that level," she said. "That would be really cool, actually, to do something like that."
Bob Reinert spent 17 years writing sports for The Boston Globe. He also served as a sports information director at Saint Anselm College and Phillips Exeter Academy. He is a contributor to TeamUSA.org on behalf of
Red Line Editorial, Inc.