A High Five For Nathan Chen And The Best Of The Rest Of Team USA's Winter Athletes This Weekend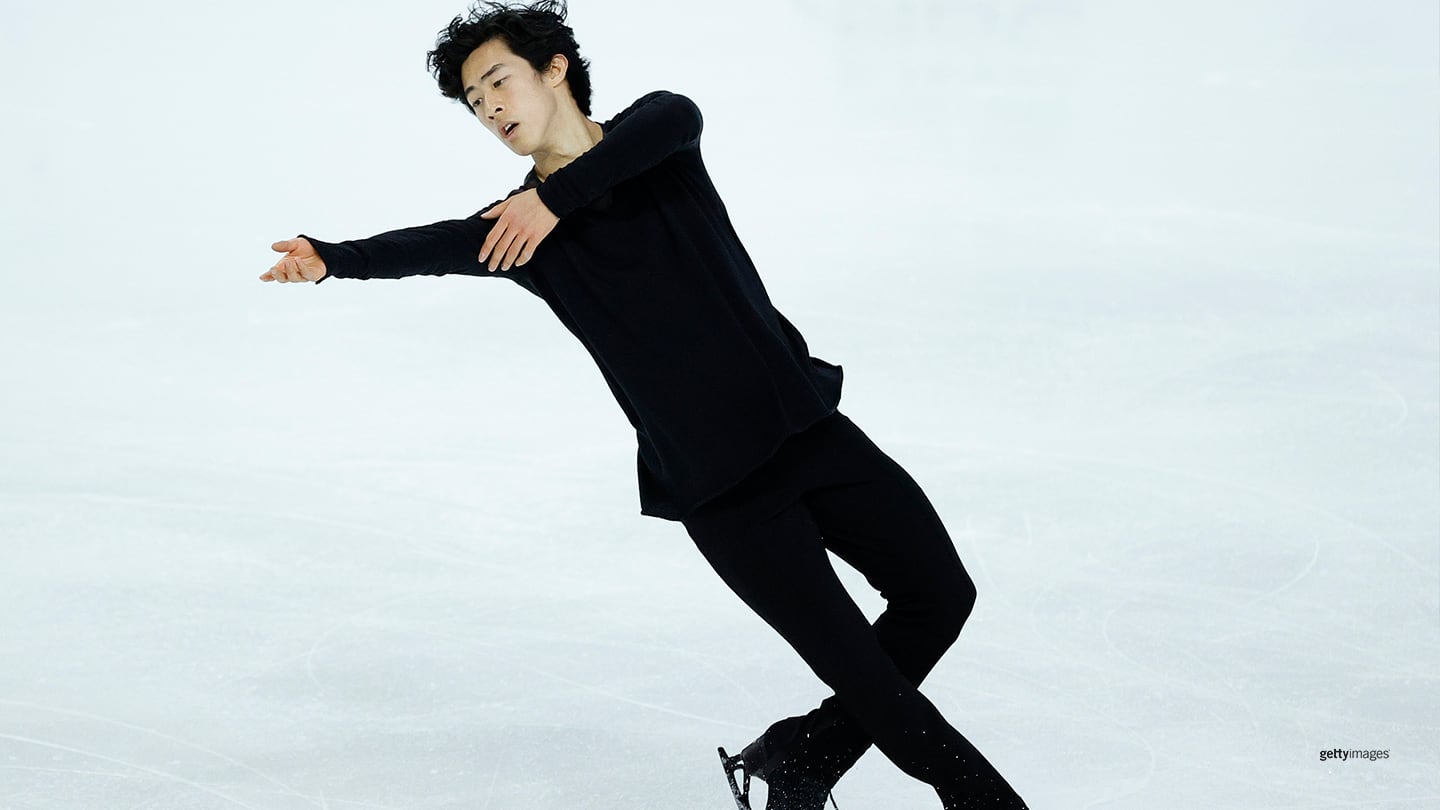 Nathan Chen competes in the men's free skate program during the U.S. Figure Skating Championships at the Orleans Arena on Jan. 17, 2021 in Las Vegas, Nevada.
With a fifth consecutive national championship, Olympic medalist Nathan Chen became the first man to win that many in a row in nearly 70 years.

Dick Button won seven in a row from 1946 to 1952, but few would doubt Chen to get there, given the soaring state of his career. Chen hasn't lost since the Olympic Winter Games PyeongChang 2018. Chen would likely rather choose another of Button's achievements to have himself: Button's two Olympic gold medals.

Alysia Liu was seeking to keep a streak of her own intact, but her bid for a third national championship in a row was upended by Bradie Tennell. It is the second national title for Tennell, who won in 2018 and was on the podium in 2019 and 2020. Tennell is just the second woman to win national titles three years apart and the first since Theresa Weld Blanchard, whose title pursuits were interrupted by World War I.

In pairs and ice dancing, Olympian Alexa Knierim won her second title in a row and fourth overall, but her first with new partner Brandon Frazier, while dancers Madison Hubbell and Zachary Donohue won their third title. They won it over training partners, and 2020 national champions, Madison Chock and Evan Bates.

Aerials
Saturday was a pretty good one for Team USA, with Ashley Caldwell taking second place at the world cup stop in Yaroslavl, Russia, boosting her place in the overall standings. But Sunday was even better, with Megan Nick earning her first career world cup win and four other U.S. women finishing in the top ten. Caldwell, Nick, and Kaila Kuhn — who finished third Sunday for her first career world cup podium — are now all in the top five of the world cup standings.

Justin Schoenefeld ran fourth and Eric Loughran eighth on Saturday as the top U.S. men.

Sunday also offered fans a preview of 2022 with the first mixed team event that will make its Olympic debut in Beijing. Caldwell, Loughran and Schoenefeld teamed up to finish on the podium in third. That is the only team event on the world cup calendar.

Alpine Skiing
Days after recording her 68th win and 100th podium finish, Mikaela Shiffrin was back for a pair of giant slaloms this weekend in Kranjska Gora, Slovenia. The two-time Olympic champion opened with the fourth fastest run on Saturday but ended up sixth. It marked the first time in eight races so far this season that she ended outside the top five. Her second time came on Sunday, when she again finished sixth. Fellow American Nina O'Brien was 13th, her career best for a giant slalom.

Bobsled and Skeleton
Back in action for the second weekend in a row after missing the fall portion of the world cup, the U.S. bobsled and skeleton team continued to make strides in St. Moritz, Switzerland, highlighted by Kaillie Humphries' monobob win — the first monobob competition she's ever entered — on Saturday. Three-time Olympic medalist Elana Meyers Taylor was fifth. Taylor and Sylvia Hoffman came up just short in 2-woman on Sunday, finishing .08 seconds off the win in second.

Codie Bascue and Carlo Valdes had the top U.S. sled in Saturday's men's two-man competition, finishing 13th. Bascue also piloted the 4-man sled Sunday, finishing 15th.

Four-time Olympian Katie Uhlaender led the way in Friday's skeleton competitions, finishing fifth on the women's side, while Auston Florian was 10th for the men.

Luge
Olympian Summer Britcher gave Team USA its best finish since returning to the luge world cup earlier in January. At the world cup in Oberhof, Germany, on Sunday, Britcher finished seventh with teammate Ashley Farquharson coming in 10th.

Chris Mazdzer and Jayson Terdiman led the way on Saturday with a 15th place finish in the doubles competition. Olympic silver medalist Mazdzer also placed 20th in the men's singles race earlier that day.

Biathlon
The biathlon world cup circuit spent its second consecutive week in Oberhof, Germany. Clare Egan, the top-ranked U.S. biathlete on the circuit at 23rd in the overall standings, had top finishes of 36th in the 7.5-kilometer sprint and 28th in 12.5-kilometer mass start. She and Susan Dunklee, Joanne Reid and Deedra Irwin finished 12th in 4x6-kilometer relay.

Nordic Combined
The U.S. team finished 10th in Saturday's normal hill 2x7.5-kilometer team sprint in Val di Fiemme, Italy. Taylor Fletcher was the top individual finisher Friday, taking 19th in the men's Gundersen normal hill HS104 and 10K race. On Saturday, Fletcher and Ben Loomis combined for 12th in Saturday's team sprint. Fletcher was the top finisher Sunday in 36th.
Todd Kortemeier is a sportswriter, editor and children's book author from Minneapolis. He is a contributor to TeamUSA.org on behalf of
Red Line Editorial, Inc.