Sam Bosco's Sweeps Lead U.S. Para-Cyclists In European World Cup Swing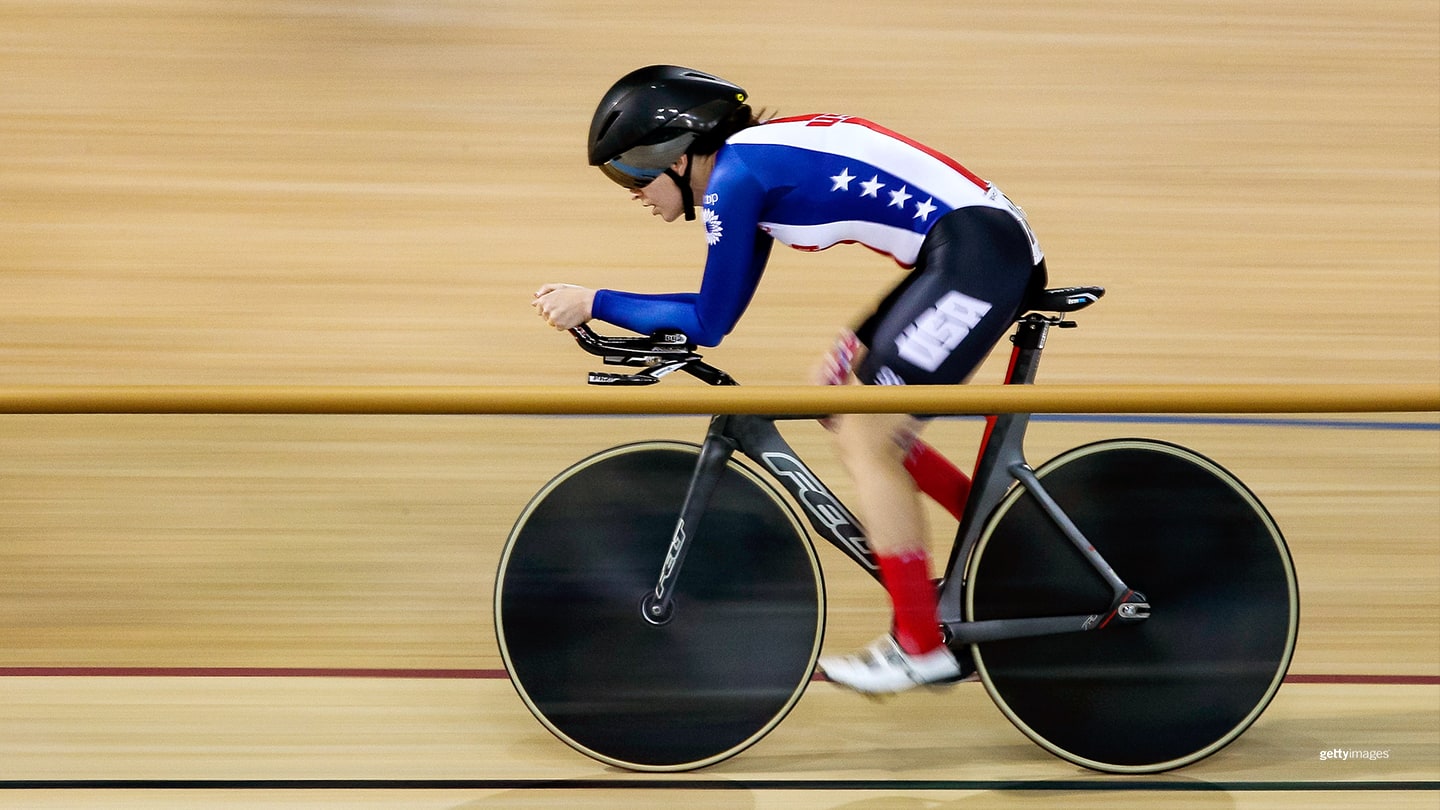 Samantha Bosco competes during the women's C5 individual pursuit at the Paracycling World Championships on March 24, 2018 in Rio de Janeiro.

Sam Bosco is making up for lost time.

After a serious training accident kept the Para-cyclist from competing at last summer's Paralympic Games Tokyo 2020, Bosco has returned to the sport in a big way this season. That momentum continued in a pair of road world cups over the past two weekends in Europe, where the 35-year-old from Claremont, California, swept the women's C4 time trial and road race at each stop.

Her four gold medals highlighted a productive trip for U.S. riders, with Americans claiming 12 total medals at the May 5-8 event in Ostend, Belgium, before adding 11 more in Elzach, Germany, from May 12-15. The world cups also served as an important barometer for the riders as they work toward the Para-cycling road world championships in August in Quebec.

For Bosco, the competitions also marked an emotional return to the top level of international racing. Last June, while training for her second trip to the Games, she suffered serious injuries, including a skull fracture and contusion, while on a training ride.

Those injuries keep her from competing in Tokyo, where she was looking to add to the two bronze medals she won in Rio, but they didn't keep her off the bike forever. Bosco returned to racing this spring and, in an Instagram post from Ostend, offered some perspective on the journey so far.

"Elation. Relief. Pride. Nervous. Thankful. Courage. Strength. Committed. Alive," she wrote. "There are so many words to describe today. But one that speaks the most to me: heart. ♥️

"Go ahead and call it a comeback.


She was hardly the only U.S. standout over the Europe swing.
In men's T2, Dennis Connors also swept the gold medals in Ostend, then added a silver in the road race in Elzach. Meanwhile, Paralympians Clara Brown and Alicia Dana each won medals in all four of their races. Brown, competing in women's C3, finished second in both races in Ostend, then was second again in the road race and third in the time trial in Elzach. After Dana took home two bronze medals in the women's H3 class in Belgium, she won gold in the time trial and silver in the road race the next weekend.
The other U.S. gold medalists included Paralympian Ryan Pinney, who won the men's H3 time trial in Ostend. Three-time Paralympic medalist Jill Walsh was first in the women's T2 road race in Ostend before taking second in the event in Elzach. John Terrell rounded out the golds, winning the men's C4 time trial in Elzach to go with the silver medal he won a week earlier.
Rounding out the U.S. medalists were Owen Daniels, who took bronze in the men's H3 time trial in Belgium, and Paralympic silver medalist Aaron Keith, who took third-place in both men's C1 races in Elzach.
Following the two European world cups, the UCI season is off until August when a world cup in Quebec City precedes the world championships Aug. 11-14 in Baie-Comeau, Quebec.