U.S. Para-Cyclists Hit The Road Again At U.S. Paralympics Cycling Open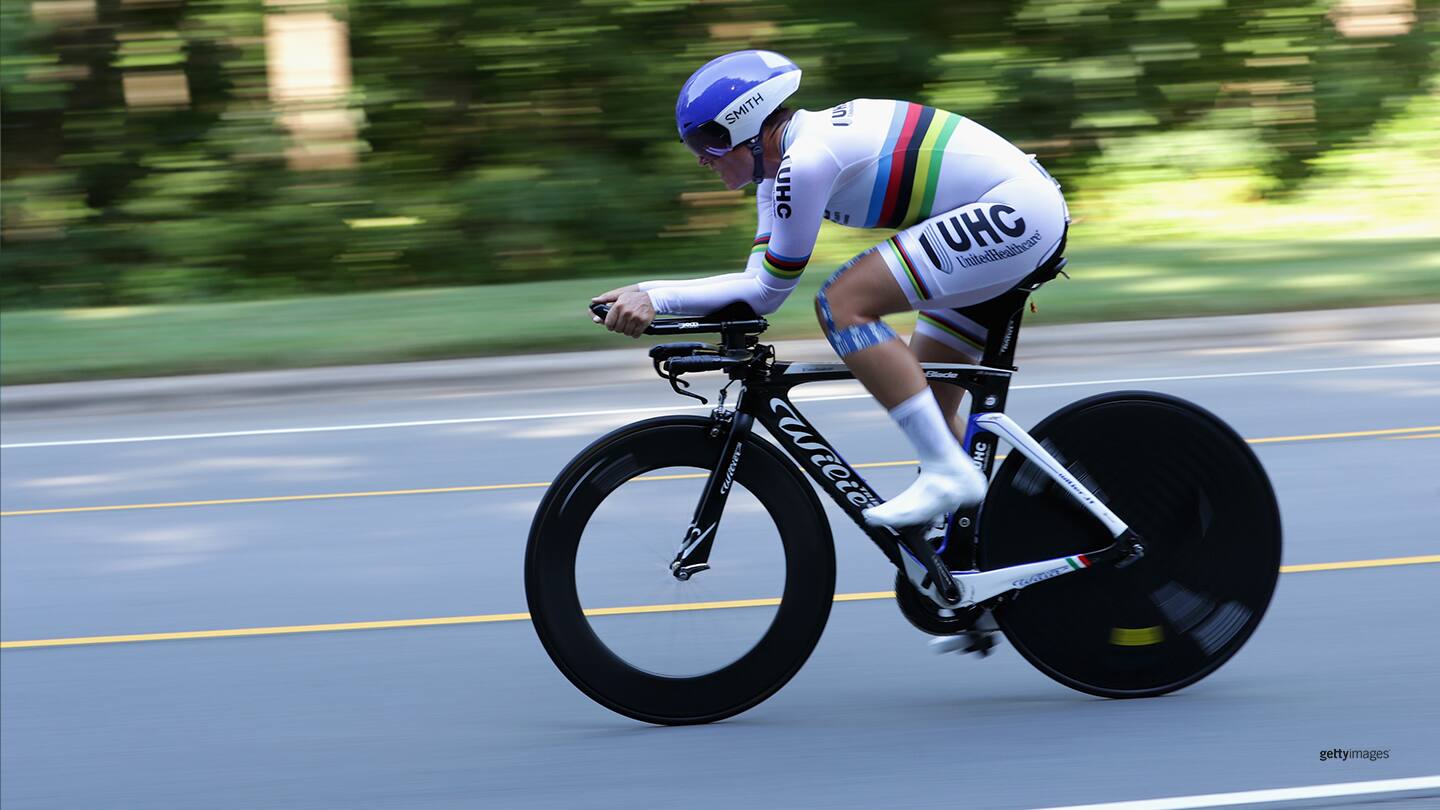 Shawn Morelli competes in the WC4 finals of the 2016 U.S. Paralympics Trials Cycling at The Park on July 2, 2016 in Huntersville, North Carolina.
Ahead of her first competition in more than a year, two-time Paralympic medalist Sam Bosco shared what is probably a natural concern among the field at this weekend's U.S. Paralympics Cycling Open in Huntsville, Alabama.

"It's weird not to have a had a race in over 13 months," Bosco told U.S. Paralympics Cycling. "So for me, racing this upcoming week, I'll be honest, is kind of nerve-wracking."

With her victory by nearly a minute over two-time Paralympic gold medalist Shawn Morelli in the women's C4 class Saturday, consider those nerves calmed.

Bosco was among the many Paralympians and Team USA newcomers alike who got back on the road in Huntsville for Saturday's time trial races. More than 100 athletes in all are taking part in the event, which serves as a selection event for upcoming world cup races in Belgium and Italy. Those races will in turn will have Paralympic ramifications for qualification and selection.

More than a few of those 100 cyclists are seeking a return to the Paralympic Games, including Oksana Masters, who took first in the women's H5. Masters has been sidelined from her bike like everyone else, but the multi-sport athlete was in Slovenia last month competing at a Nordic skiing world cup.

Another multi-sport athlete, Travis Gaertner, finished second in H4. Gaertner is a two-time Paralympic gold medalist in wheelchair basketball, but is attempting to make his first Games in Para-cycling. Gaertner finished second to Paralympian Tom Davis, a good measuring stick for his progress.

Among the other notable performances was Paralympic gold medalist Jennifer Schuble, who was competing in her home state, winning in the C5 class. Two-time Paralympic gold medalist Oz Sanchez prevailed by more than 30 seconds in a star-studded H5 class over Freddie de Los Santos and Dan Cnossen. And Paralympic medalist Alicia Dana won in H3.

The competition continues Sunday with the road races beginning at 8:30 a.m. local time. A full list of Saturday's time trial podium finishes is below:

Men's BVI
1. Triplett-Bissette
2. Sutton-Young
3. Moore-Sanchez

Women's BVI
1. Dobbs-Martz
2. Armbruster-Isaac

Men's C1
1. Aaron Keith
2. Todd Key

Men's C3
1. Noah Middlestaedt
2. Joe Berenyi
3. Nicholas Gleissner

Women's C3
1. Clara Brown
2. Jamie Whitmore

Men's C4
1. Cody Jung
2. Jason Macom
3. Francis Reilly

Women's C4
1. Sam Bosco
2. Shawn Morelli

Men's C5
1. Kyle Pitman
2. Steven Wilke
3. Matthew Gonzales

Women's C5
1. Jennifer Schuble
2. Josie Fouts
3. Christina Truesdale

Men's H1
1. Barry Wilcox

Men's H3
1. Ryan Pinney
2. Brandon Lyons
3. Kevin Hillery

Women's H3
1. Alicia Dana
2. Jenna Rollman
3. Gabrielle Platt

Men's H4
1. Tom Davis
2. Travis Gaertner
3. Owen Daniels

Women's H4
1. Ryen Reed
2. Dianne Leigh Sumner
3. Debra Freed

Men's H5
1. Oz Sanchez
2. Freddie De Los Santos
3. Dan Cnossen

Women's H5
1. Oksana Masters
2. Lera Doederlein

Men's T1
1. Ryan Sykes

Men's T2
1. Dennis Connors
2. Matthew Rodriguez
3. Ryan Boyle

Women's T2
1. Jill Walsh
2. Monica Sereda
3. Ellie Kennedy
Todd Kortemeier is a sportswriter, editor and children's book author from Minneapolis. He is a contributor to TeamUSA.org on behalf of
Red Line Editorial, Inc.