Thirteen Para-Cyclists To Watch At The U.S. Paralympic Team Trials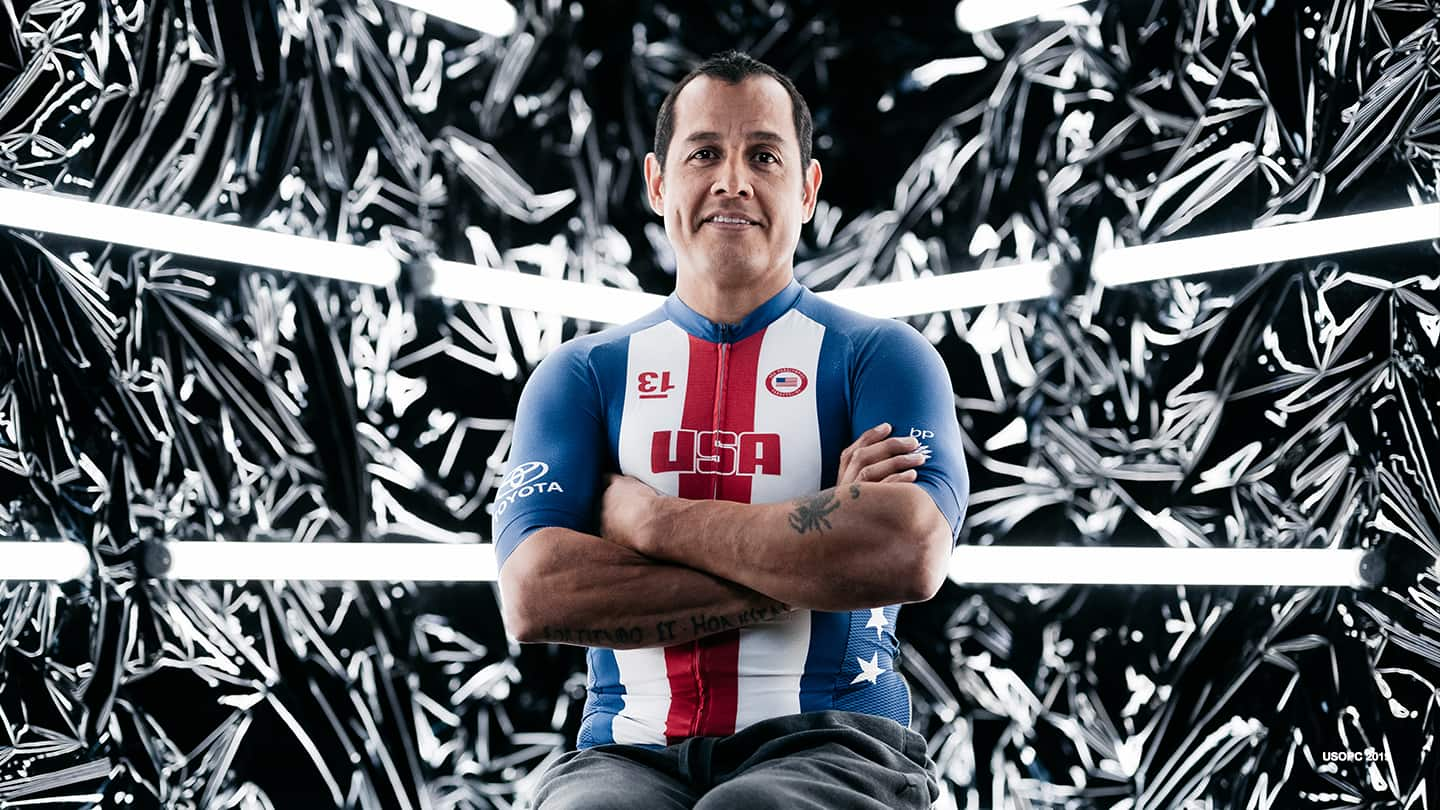 Oz Sanchez poses during the Team USA Tokyo 2020 Olympic shoot on Nov. 23, 2019 in West Hollywood, Calif.
Who to Watch presented by DeVry is a series that includes a run-down on the front runners, dark horses, unexpected athletes and top storylines to watch during Trials.


After a one-year wait, the country's top Para-cyclists are finally coming to Minneapolis on June 19, and a select group of them will be moving on to the Paralympic Games in Tokyo two months later.

The U.S. Paralympic Team Trials for Cycling, Swimming and Track and Field are set for June 17-20 in the City of Lakes, although the Para-cyclists will be sticking closer to the Mississippi River.

A field of 56 athletes will compete in time trials along the scenic West River Parkway, starting near Gold Medal Park downtown and navigating south toward Minnehaha Falls before turning back and charging back up the river road.

Although fans will not be in attendance at the trials due to ongoing COVID-19 precautions, you can follow the action from afar on live streams from the Peacock, NBC Olympics and Team USA channels.

Here are some of the big names to look for.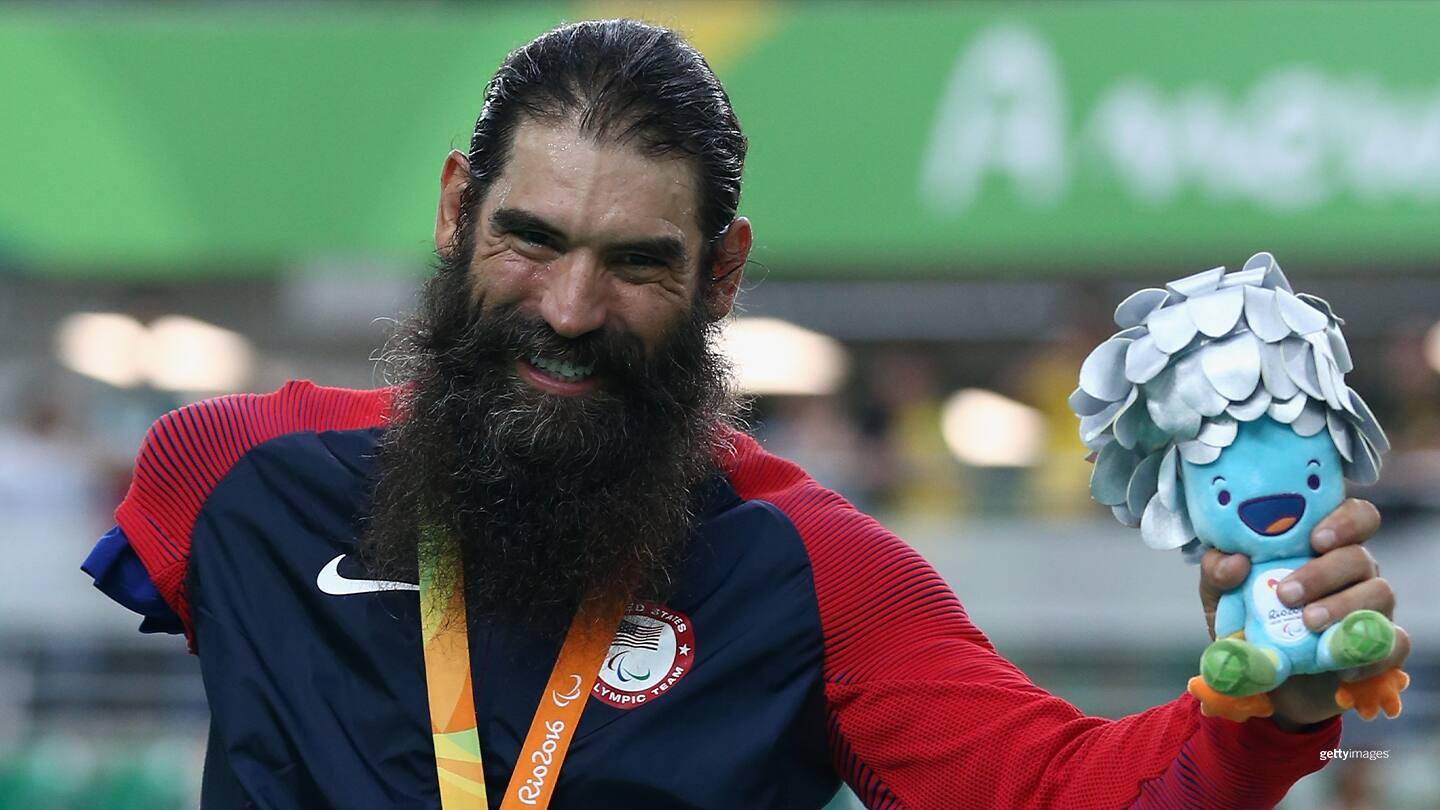 Joe Berenyi celebrates at the Paralympic Games Rio 2016 on Sept. 9, 2016 in Rio de Janeiro, Brazil.
Joe Berenyi
Berenyi earned a silver medal in the track pursuit in Rio after capturing three medals in London in 2012, including posting a world record in the pursuit. A standout in both road and track cycling, he counts nine goals among 16 world championships medals.

Samantha Bosco
Bosco looks to return to the Paralympics after making her debut in 2016 with bronze medals in the road time trial and track pursuit. She has 10 world championship medals and brings in the momentum from last month's ICU World Cup event in Belgium, where she finishing first by more than six minutes over her other competitors in the road race.
Ryan Boyle
Boyle is an eight-time world championships medalist who captured silver in the road time trial in his Paralympic debut in Rio in 2016. After finishing fourth in the road race at the last Games, the Connecticut native came back to win gold in that event in the last two world championships.
Clara Brown
One of the rising stars in U.S. Para-cycling, Brown seeks her first Paralympics appearance after shining on just about every other international stage so far. In 2019, Brown — who competes on the road and track — won three gold medals at the Pan American Games. In 2020, just before the pandemic hit, she won two events at the track world championships, in addition to two silvers. In total, she has six medals from the track and road world championships. A former competitive gymnast, runner and skier, Brown is expected to bring that same kind of versatility to the cycling competitions in Tokyo.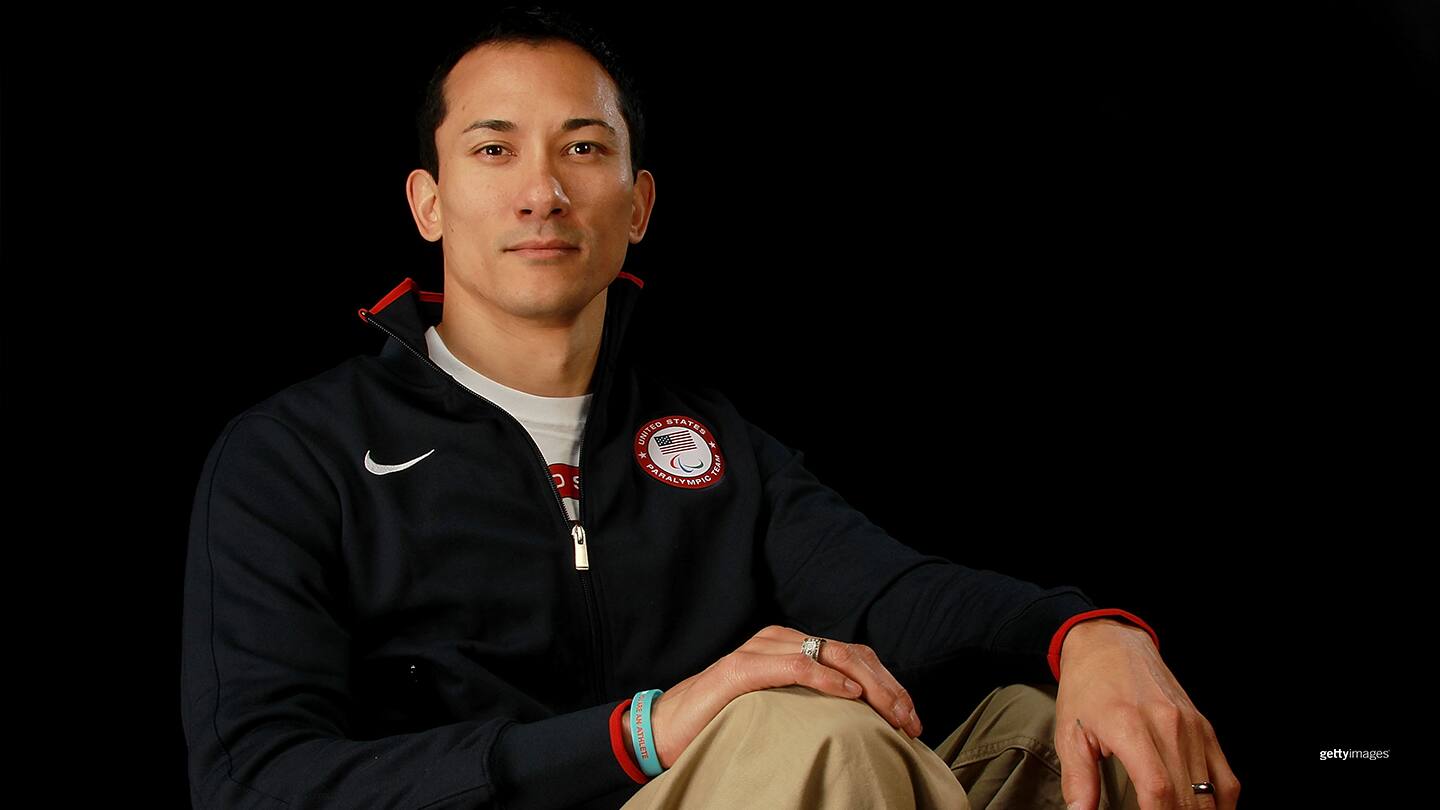 Will Groulx poses for a photo during the 2012 Team USA Media Summit on May 15, 2012 in Dallas, Texas.
Alicia Dana
Dana won silver medal in Rio in the time trial event, and she's seeking a a spot in her third straight Paralympics. Her world championships career has featured 10 medals, all since 2013 when she returned after a 10-year hiatus from competition because she had stepped away to raise her daughter. That haul includes the 2019 time trial gold, her first world title since 2014.

Travis Gaertner
A two-time Paralympic gold medalist in wheelchair basketball for Canada, Gaertner is seeking to make his first Paralympics both as a U.S. athlete and as a cyclist. He has competed twice for Team USA in world championships, earning bronze in the road race two years ago.
Will Groulx
Groulx is a veteran Paralympian who competed for Team USA three times in wheelchair rugby before switching to cycling in 2016 for Rio. There he won a gold and two silver medals to add to his three from rugby. Though relatively new cycling, Groulx already has won three gold medals, 10 silvers and three bronzes from the world championships.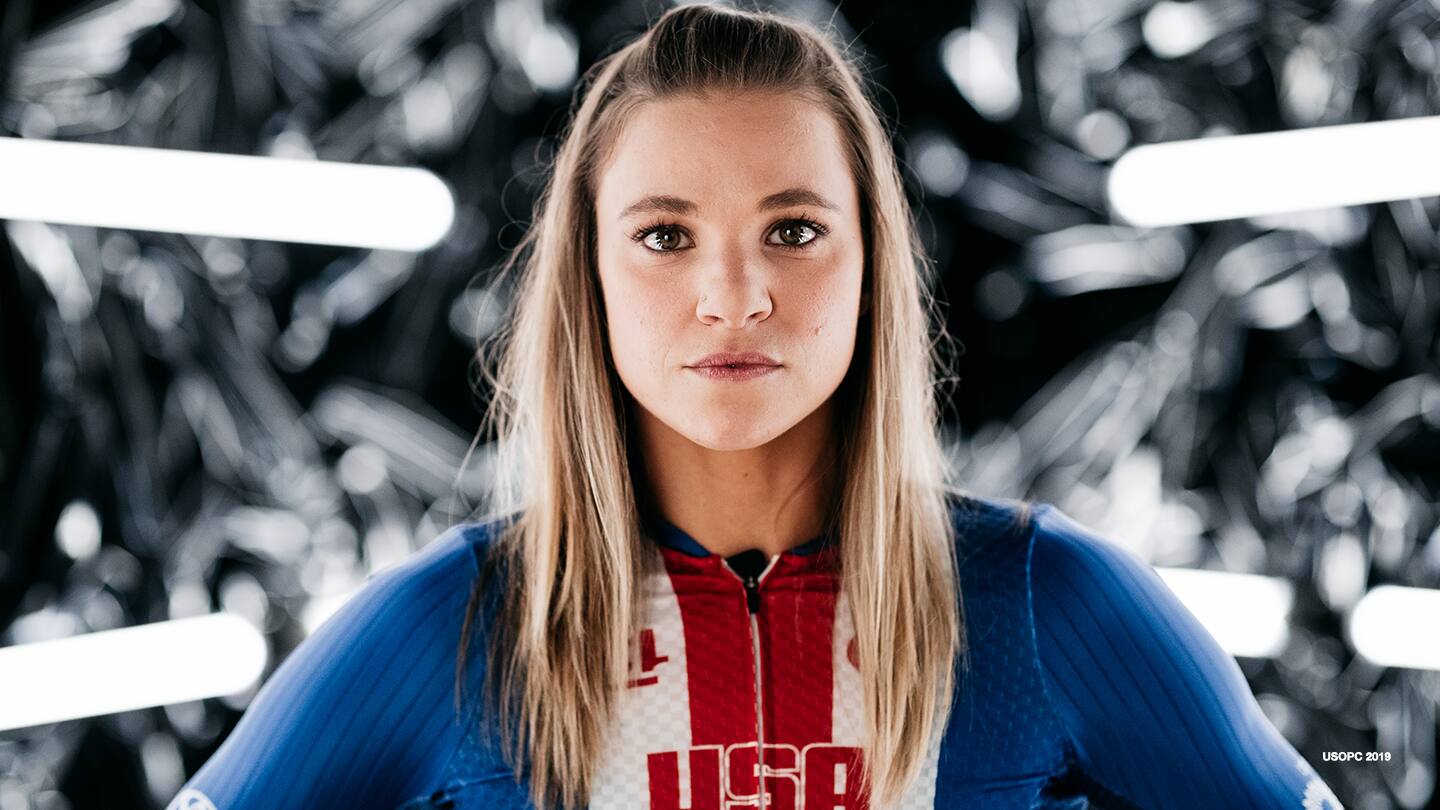 Oksana Masters poses during the Team USA Tokyo 2020 Olympic shoot on Nov. 23, 2019 in West Hollywood, Calif.
Oksana Masters
Few Paralympians can match the resume of Masters, who has already competed in four Paralympic Games in three different sports. She won medals — including two gold — as a Nordic skier and a rower, but in Tokyo she'll be looking to claim her first medal on a bike after she finished fourth in the road race and fifth in the time trial in her Paralympic cycling debut in Rio.

Shawn Morelli
Morelli won gold in track pursuit and the road time trial in her Paralympic debut in Rio in 2016. She has cycled for Team USA in the road or track world championships every year since 2014, totaling 16 medals, counting 12 golds among them.

Ryan Pinney
Pinney searches for his first appearance in the Paralympics after enjoying plenty of success in the lead-up to the trials. In April's U.S. Paralympics Cycling Open in Alabama, he earned first-place finishes in the individual time trial and road race, before capturing an individual silver in the road race and team gold in the relay in Belgium for his first career world cup medals.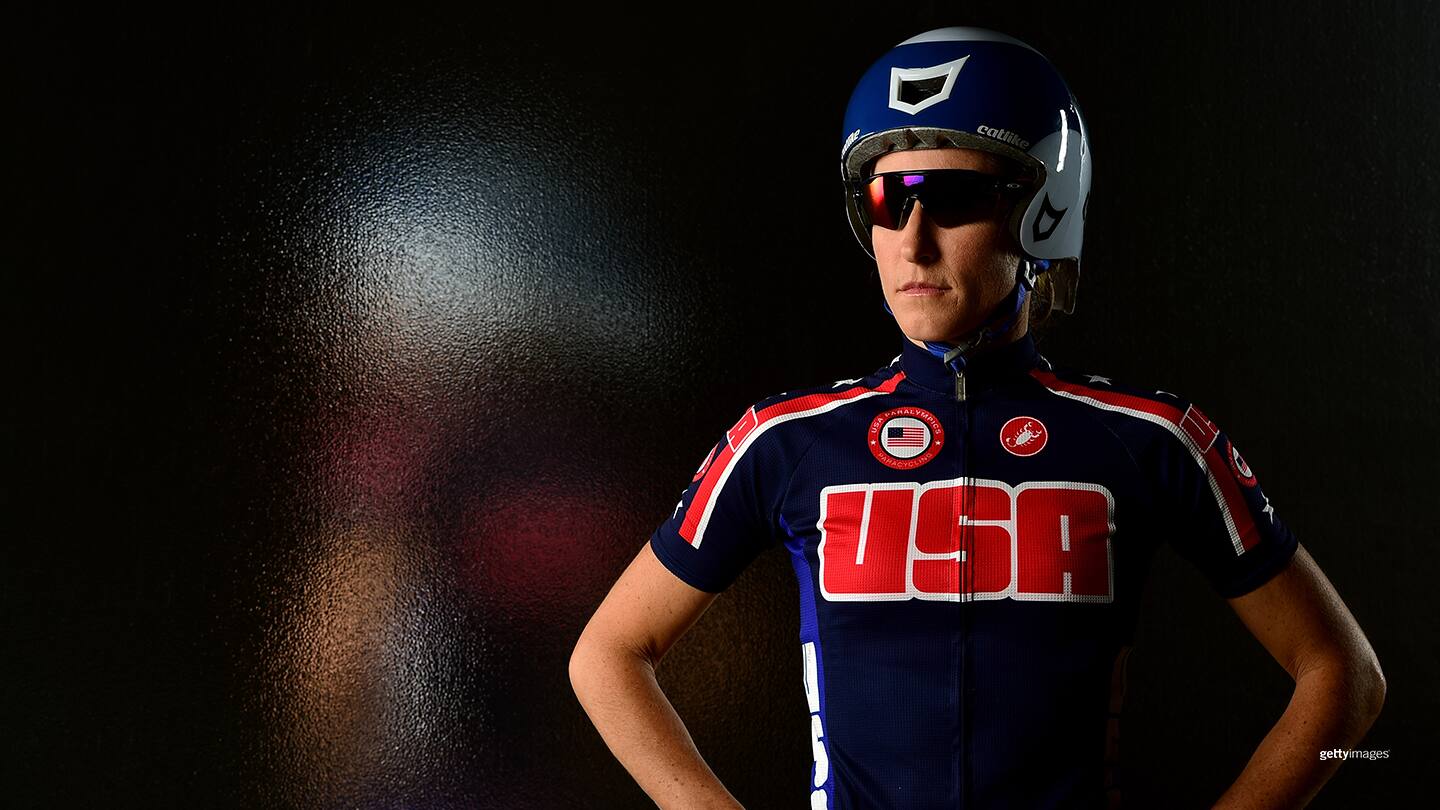 Jamie Whitmore poses for a portrait on Nov. 7, 2015 in Los Angeles.
Oz Sanchez
Sanchez has earned two medals at each of the last three Paralympics, including gold medals in the 2008 team trial in Beijing and the 2012 team relay in London. The U.S. Marine Corps Special Forces veteran also has 13 world championship medals, with seven golds, and is considered one of the most explosive performers on Team USA, also competing as a triathlete in his spare time.

Jill Walsh
Walsh is attempting to take the next step after a terrific Paralympic debut in Rio in 2016, where she won silver medals in the road race and the time trial. She is an avid runner who never cycled until 2014. She won a national championship that first year, and has fashioned a career that includes nine medals in five appearances in the world championships.

Jamie Whitmore
A former professional triathlete and mountain bike racer, Whitmore made her Paralympic debut in 2016 with a gold in the road race and a silver in the track pursuit. She captured an ESPY for Best Female Athlete With A Disability in 2014, and owns a glittering 20 world championships medals, with 11 golds.