Team USA Wins 21 Medals In Belgium At Para-Cycling Road World Cup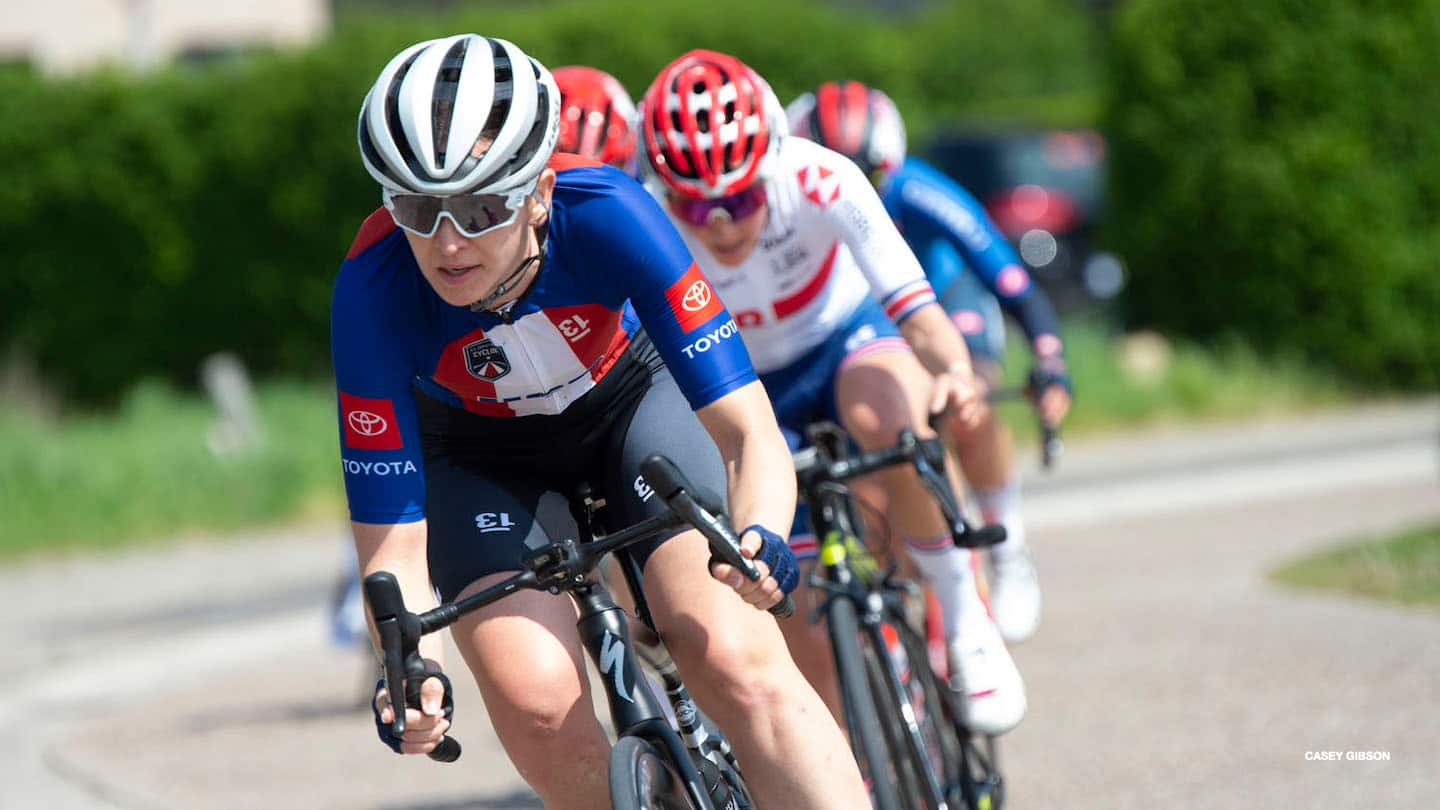 Sam Bosco competes in the women's C4 road race at the UCI Para-Cycling World Cup in Ostend, Belgium.



The long-awaited 2021 milestone has finally happened for Team USA's Para-cyclists: competing in a big international race against a deep field of top riders. The first world cup race of the 2020-21 Para-cycling schedule, the UCI Para-Cycling World Cup, was held in Ostend, Belgium.

Team USA won 21 medals over the four-day event of road races and time trials, including seven golds. The event, held from May 6-9, had more importance than just resuming competition after the lengthy COVID-19 shutdown.

It was the second of three qualification events for the Paralympic Games Tokyo 2020.The U.S. Paralympic Cycling Team Trials will be held in Minneapolis, Minnesota, from June 18-19. The Paralympic Team headed to Tokyo will be announced after trials.

The Ostend World Cup also signified an important real-time peek into the competition levels of Team USA — and the world's best Para-cyclists— who have been mostly isolated and training solo during the pandemic. The entirety of the 2020 world cup calendar was wiped out as well as the 2021 track world championships.

A lot of Team USA stars, and newcomers, rose to the challenge.
Paralympic multi-sport star and two-time Nordic skiing gold medalist Oksana Masters won the H5 time trial and took silver in the road race.
"Standing on the podium is always a bit weird because I didn't do it on my own," Masters wrote on Twitter on May 7. "Extremely grateful to have an incredible team behind me including the @usparacycling staff, my coach, #TeamCAF, and my incredible sponsors who help bring my dreams to life."
Tokyo hopeful Monica Sereda took double gold in the T2 time trial and road race. A military veteran, Sereda is seeking her first Paralympic Team berth at 54 years old.
"Road race was cold, windy, and rainy," Sereda said."Patience was key to success!"
Two-time Paralympic medalist Sam Bosco won the C4 time trial and road race. Bosco is on a roll – she also stood out in the recent U.S. Paralympics Cycling Open in Huntsville, Alabama, where she took double gold as well.
"It's been quite the minute since I've reached the top step in a World Cup road race," Bosco posted to Instagram. "Made even sweeter with a win under my belt with Friday's time trial, here at the 2021 UCI Paracycling World Cup.I celebrated with chocolate-covered Belgian waffles. When in Belgium; amiright?!"
Two-time Paralympian Alicia Dana took silver in both of her H3 events.
Jill Walsh (T2), Clara Brown (C3), Cody Jung (C4), Aaron Keith (C1), all took silver in the time trial. Brown, a rising star looking for her first Paralympic team slot, took home her first world cup titlein the road race. Matthew Rodriguez (T2) won bronze in both his time trial and road races.
Ryan Pinney (H3), Dana and Travis Gaertner teamed up to take gold in the team relay event. Pinney won his first world cup medal — silver in the individual road race— and marked the best finish by an American in that event.
"Finished this World Cup on a high note," Gaertner posted to Instagram."This was the first time I was named to the relay team and we won!! It was an exciting race with a 9 second gap for me to make up in my last lap given how the various countries ordered their athletes. It was a blessing to come here and compete with Team USA."
Other medalists in Ostend were Jenna Rollman (H3) and Jamie Whitmore (C3) taking bronze in road race, and Jason Macom (C4) and Hannah Raymond (C5) winning bronze in time trials.
Next up for Team USA is the UCI Para-cycling Road World Championships in Portugal June 9-13. Team USA will be sending a small contingent to Portugal, and the rest of the U.S. riders will be focused on the Paralympic Trials, and then the start of the Paralympic road cycling competition in Tokyo on Aug. 31.
Joanne C. Gerstner has covered two Olympic Games and writes about sports regularly for the New York Times and other outlets. She has written for TeamUSA.org since 2009 as a freelance contributor on behalf of
Red Line Editorial, Inc.