Meet The 2022 U.S. Olympic Freestyle Ski Team
With freestyle skiing firmly entrenched in the Olympic program, the U.S. has a deep roster that's ready to make history at the upcoming Olympic Winter Games Beijing 2022.


U.S. Ski & Snowboard, which announced its team Friday, has contenders that range in age from 17 to 32, with everyone from Olympic newcomers to two-time defending champions. A group of 32 athletes — 16 men, 16 women — has been selected to participate in five competitions, including big air skiing, which will make its Olympic debut. In addition, a new mixed team aerials event has been added for these Games.


Here is a look at the freestyle skiers who will compete for Team USA in February: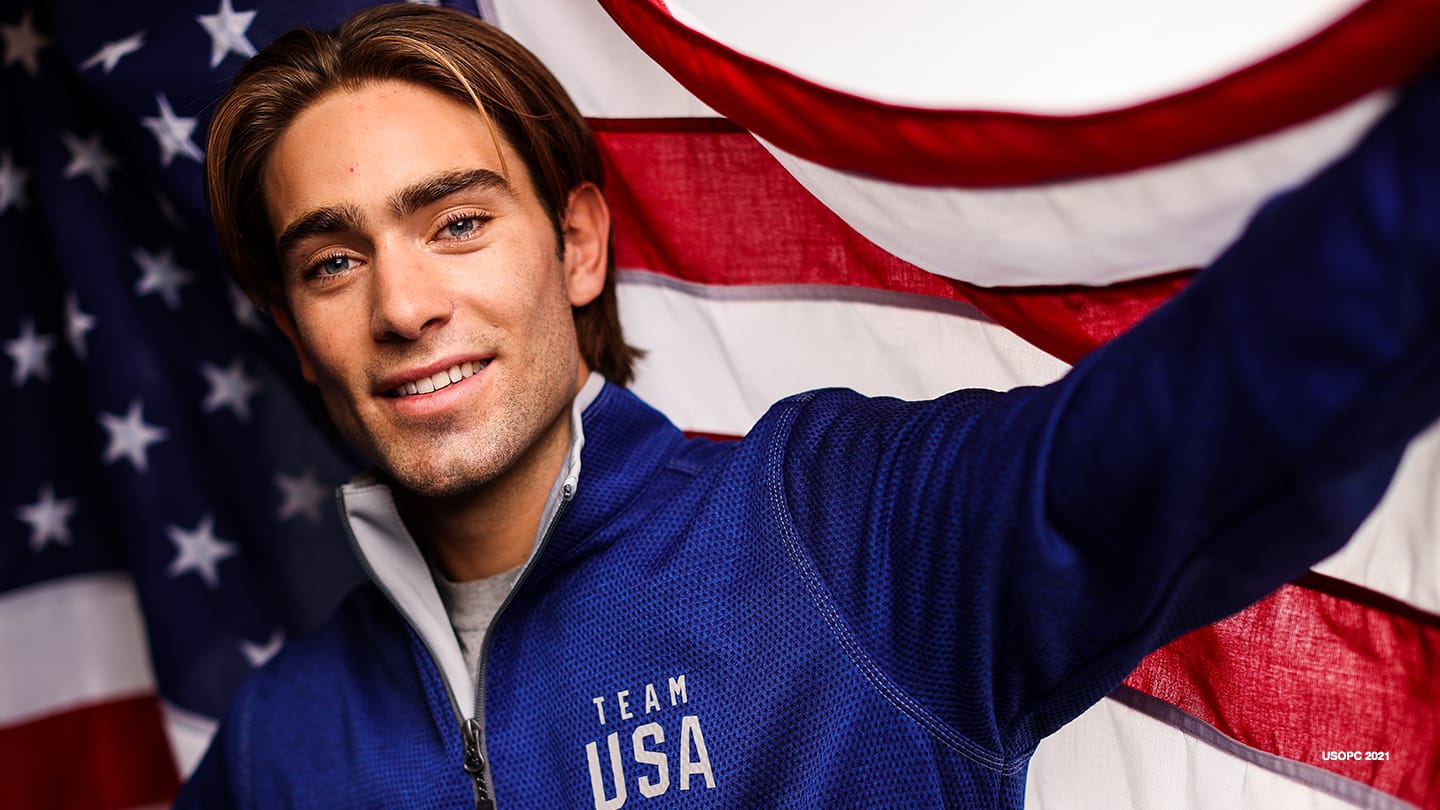 Alex Hall poses for a portrait during the Team USA Beijing 2022 Olympic shoot on Sept. 12, 2021 in Irvine, Calif.
Slopestyle skiing has been part of the Olympic Winter Games since 2014, but this year those who qualify will also take part in the newest freestyle event, big air skiing.

Nick Goepper is the veteran of the group, and he's got the hardware to show for it. The 27-year-old is in his third Olympics after winning a silver in 2018 and bronze in 2014 in slopestyle. Coming onto the scene fast, however, is Alex Hall, a 23-year-old Alaska native who grew up in Switzerland and lives in Park City. He will be in his second Olympics after taking 16th in slopestyle at PyeongChang. This time around he could be a contender in both big air and slopestyle.


Making his Olympic debut is Mac Forehand. The 20-year-old from Southport, Connecticut, made history at 17 by winning the overall world cup title in 2019.


Meanwhile, Colby Stevenson's long journey is finally bringing him to the Olympics too. The Park City native was driving an injured teammate's truck from an event in Oregon in 2016 when it flipped multiple times, cracking his skull in 30 places and crushing his neck. He escaped without brain damage and won his return event five months later. Stevenson seemed on track for PyeongChang when a rotator cuff injury in late 2017 derailed those plans. Now 24, the 2021 world silver medalist in slopestyle, is finally headed to the Games.


Going to her third Olympics, 23-year-old Maggie Voisin is hoping for her first medal. The Whitefish, Montana, native finished fourth in slopestyle in 2018 after being unable to compete in Sochi after breaking an ankle during a training run.

Caroline Claire of Manchester Center, Vermont, turns 22 on Feb. 2, two days before the Opening Ceremony of her second Olympics. She finished 23rd in slopestyle at PyeongChang. A few spots ahead of her in the standings in 2018 was Darian Stevens. The 25-year-old from Missoula, Montana, is back after taking 17th in her Olympic debut.


They'll be joined in Beijing by Park City resident Marin Hamill, 20, who is making her Olympic debut after taking fifth at the 2021 slopestyle worlds.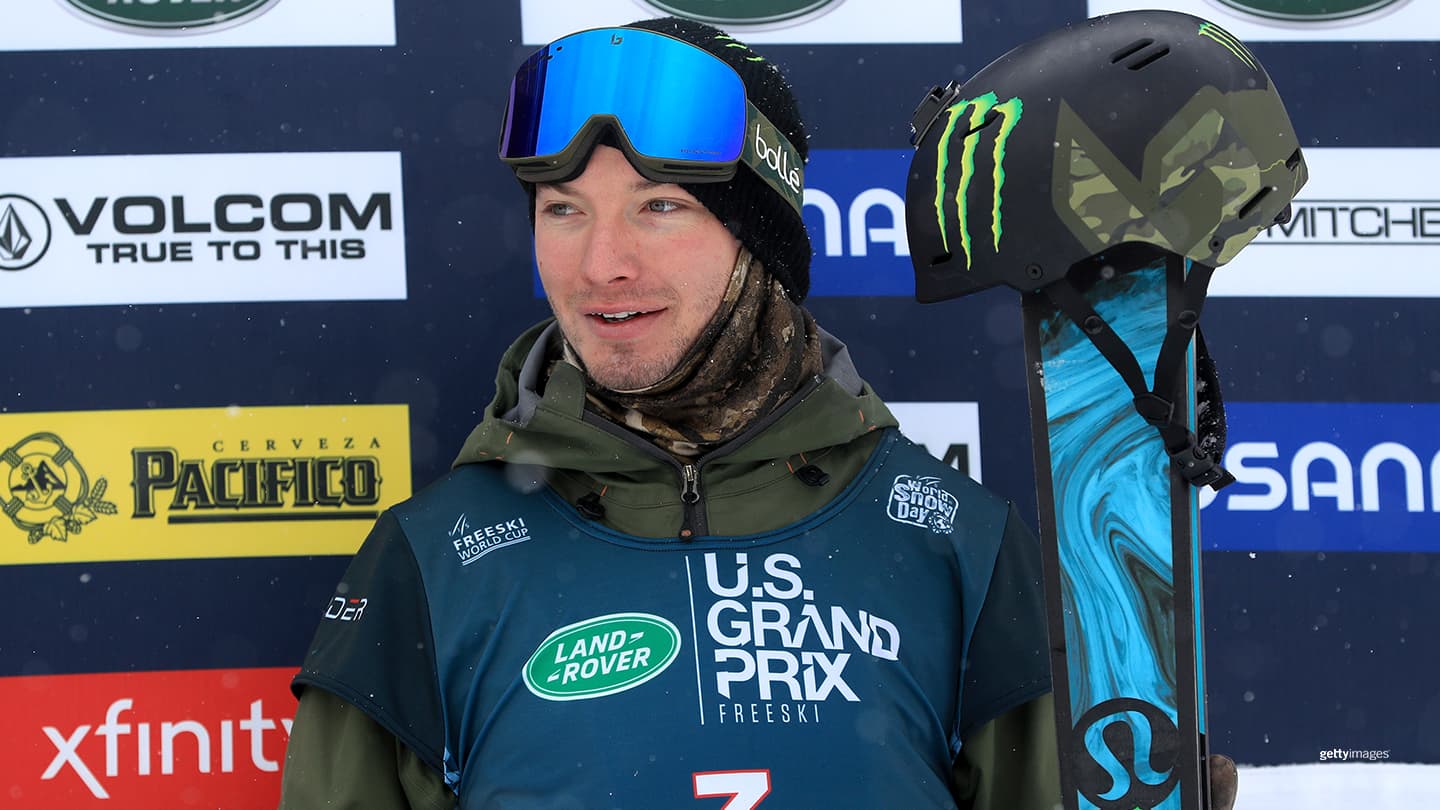 David Wise celebrates on the podium after finishing second place in the men's freeski halfpipe final on Dec. 13, 2019 in Copper Mountain, Colo.
The past and the future of halfpipe skiing will be on display in Beijing. At 31, David Wise is the second oldest of the halfpipe crew and is making his third trip to the Olympics. The Reno, Nevada, native also has a target on his back by virtue of winning both men's gold medals since the event made its Olympic debut in 2014 at Sochi. Wise, who is married with two kids, also won the gold medal at the 2013 world championships to go along with four X Games golds.


Wise will be pushed by 27-year-old Alex Ferreira, who captured the silver medal in his Olympic debut four years ago at PyeongChang. A former moguls skier, Ferreira, of Aspen, Colorado, made history when his Olympic run featured all doubles (two flips within a single jump). Aaron Blunck, a 25-year-old from Crested Butte, Colorado, is going to his third Olympics looking to improve upon his two seventh-place finishes. Blunck won the 2017 world title. Birk Irving of Winter Park, Colorado, will be at the Olympics for the first time. The 22-year-old, who signed his first sponsorship deal at age 7, won the 2014 U.S. junior title.


At 17, Hanna Faulhaber represents the future of the women's team and could be a breakthrough athlete during her Olympic debut in Beijing. The Basalt, Colorado, native took fourth at the 2021 world championships and had two podium finishes — a silver and a bronze —recently in Calgary, Alberta. Also making her Olympic debut this year will be Carly Margulies, a 24-year-old from Mammoth Lakes, California.


The women's halfpipe team is not without some experienced skiers, though. Brita Sigourney, a 32-year-old from Carmel, California, is headed to her third Olympics and looking for a medal upgrade. The former college water polo player secured a bronze in 2018. Another three-time Olympian is Devin Logan. The West Dover, Vermont, native, who turns 29 during the Olympics on Feb. 17, finished 15th in the halfpipe at PyeongChang after earning a silver medal at Sochi. She also competed in slopestyle in 2018, taking 10th.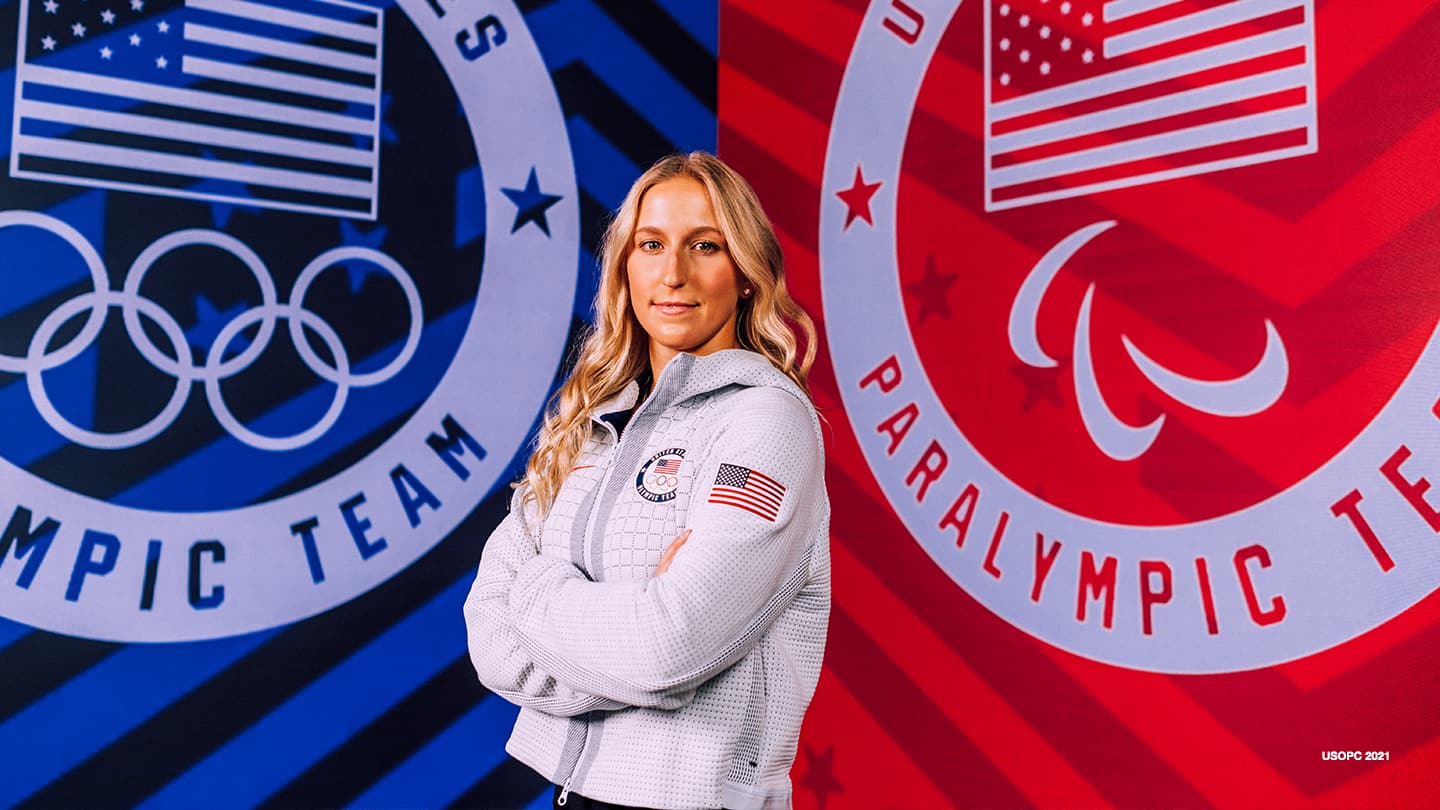 Winter Vinecki poses for a portrait during the Team USA Beijing 2022 Olympic shoot on Sept. 12, 2021 in Irvine, Calif.
Ashley Caldwell has accomplished quite a bit in her career, including earning her fourth trip to the Olympics. Now the 28-year-old from Ashburn, Virginia, is seeking some Olympic hardware for her collection. In addition to winning gold at the 2017 world championships, Caldwell has finished 10th twice (2010, 2014) and 17th (2018) in Olympic competition.

Winter Vinecki, a 23-year-old from Gaylord, Michigan, will make her Olympic debut in Beijing, but she's already made plenty of headlines. At age 14, she became the youngest person to complete seven marathons on seven continents, and she added another milestone when she did it with her mom to become the first mother-daughter duo to accomplish the feat. Megan Nick, 25, of Shelburne, Vermont, has been a top U.S. performer in recent years and will be at her first Olympics. A former competitive gymnast until age 12, Kaila Kuhn, now 18, of Boyne City, Michigan, is making her Olympic debut after securing her first world cup podiums in 2021, a pair of bronze medals.


Caldwell, Eric Loughran and Chris Lillis earned the first American medal in the mixed team event at the 2021 world championships. That event is making its Olympic debut in Beijing.


Loughran, 26, and Lillis, 23, also earned Olympic spots. Loughgran, a Pelham, New Hampshire, native, was also in PyeongChang, where he finished 25th. Lillis, of Pittsford, New York, won silver at the 2021 world championships and is in his first Olympics. Justin Schoenefeld, a 23-year-old from Lawrenceburg, Indiana, won his first world cup event in 2020 and will also make his Olympic debut.

Jaelin Kauf poses for a portrait during the Team USA Beijing 2022 Olympic shoot on Sept. 12, 2021 in Irvine, Calif.
The Beijing Games will be a homecoming of sorts for Kai Owens. Born in China, Owens was abandoned in a town square when she was a baby. After spending time in an orphanage, she was adopted by American parents at about 16 months old. Now residing in Vail, Colorado, the 17-year-old Owens is a rising stars in women's moguls. She was the 2021 world cup women's rookie of the year and has finished in the top 10 of each event she has competed in this season.

Jaelin Kauf, 25, is perhaps the fastest moguls skier on tour and is competing at her second Olympics, having finished seventh at PyeongChang. The Alta, Wyoming, native and 2016 world cup rookie of the year has finished in the top five on tour the last four seasons. Also making their Olympic debuts are Hannah Soar, a 22-year-old from Killington, Vermont, who first made the national team as a high school junior, and Olivia Giaccio, a 21-year-old from Redding, Connecticut, who was the first woman to ever attempt a cork 1080 in a world cup event.

Making his third trip to the Olympics, 29-year-old Bradley Wilson of Butte, Montana, finished 20th at Sochi and 18th at PyeongChang. Nick Page, a 19-year-old from Park City, Utah, who is the second person to attempt a cork 1440 at an FIS event, will be appearing in his first Olympics. Also making their Olympic debuts are Dylan Walczyk of Rochester, New York, who is doing so at age 28, and 18-year-old Park City resident Cole McDonald, who lived in Singapore for four years.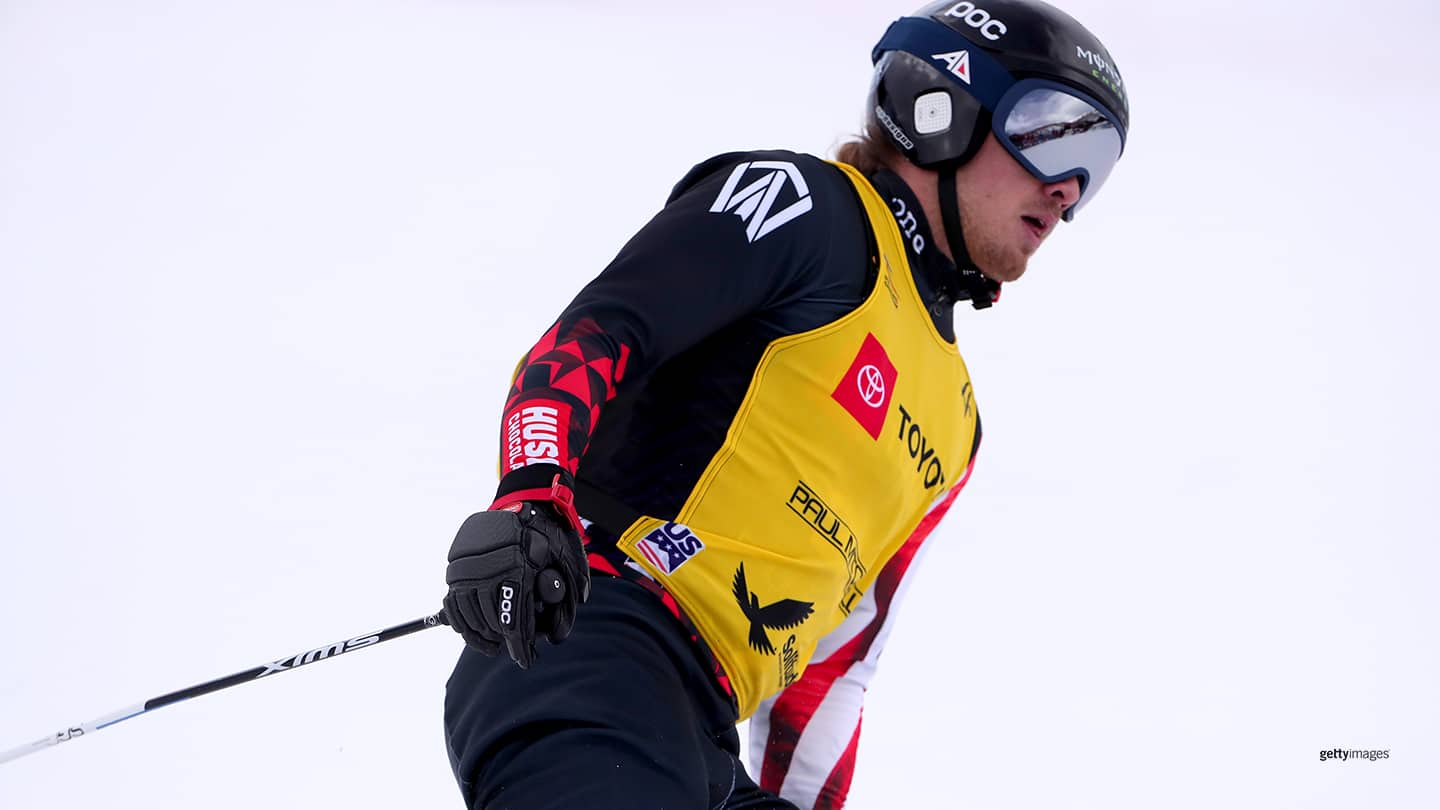 Tyler Wallasch crosses the finish line during the men's ski cross quarterfinal of the FIS Freestyle Ski World Championships on Feb. 2, 2019 in Solitude, Utah.
A 27-year-old from Mammoth Lakes, California, Tyler Wallasch is the lone American in skicross heading to Beijing for his Olympic debut. He posted a career-best fourth place at a December world cup stop in Val Thorens, France, improving on a fifth place he had in January 2021.
Steve Drumwright is a journalist based in Murrieta, California. He is a freelance contributor to TeamUSA.org on behalf of
Red Line Editorial, Inc.