U.S. Olympic Ski & Snowboard Team Nears Full Completion At Mammoth Grand Prix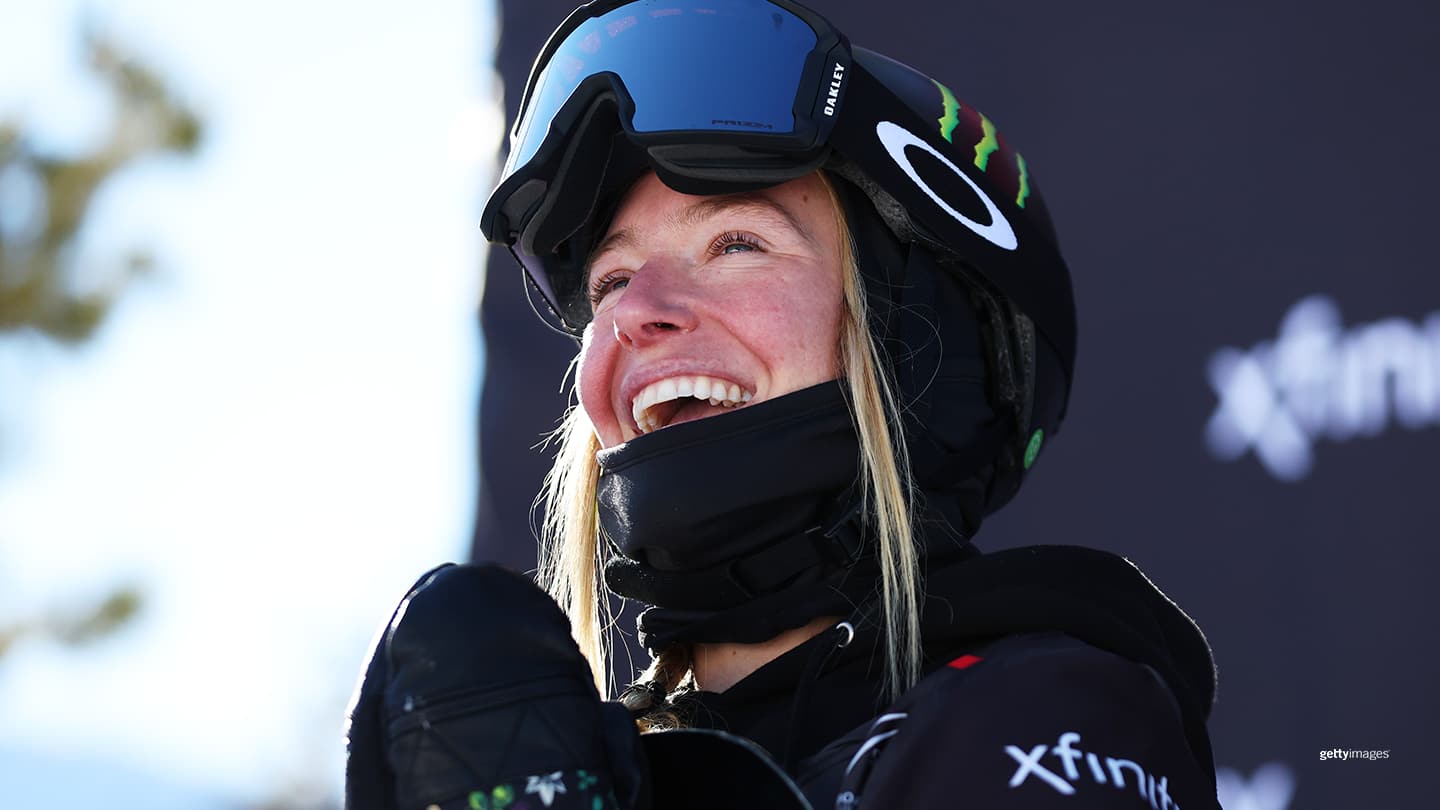 Jamie Anderson reacts after placing first in the women's snowboard slopestyle finals at the 2022 Toyota U.S. Grand Prix at Mammoth Mountain on Jan. 8, 2022 in Mammoth, Calif.
MAMMOTH, Calif. – Following Saturday's snowboard halfpipe finals at the Toyota U.S. Grand Prix at Mammoth Mountain, U.S. freeskiers and snowboarders were named to the 2022 U.S. Olympic Team heading into the Olympic Winter Games Beijing 2022.

Saturday's action concluded with the snowboard halfpipe finals, which saw Japan's Ayumu Hirano take home gold for the men with a 95.80. Americans Lucas Foster (69.40) and Joey Okesson (57.40) finished fifth and seventh, respectively.

Three-time Olympic gold medalist Shaun White headlined the Team USA squad but picked up an injury in training, resulting in his premature exit from finals.

No U.S. women qualified for the halfpipe finals, with Vail, Colorado, native Zoe Kalapos narrowly missing out after finishing 11th overall (60.80) during qualifiers.

The highlight of the day, however, came later at night: The Olympic team naming.

2018 Olympian Chris Corning, Mammoth-based snowboarder Dusty Henrickson and reigning Olympic gold medalist Red Gerard were announced to the men's snowboard slopestyle and big air teams. (All slopestyle skiers and snowboarders automatically qualify for big air as well.)

2018 Olympian Hailey Langland and two-time Olympic gold medalist Jamie Anderson also earned their tickets to Beijing, making up the women's slopestyle and big air teams. Anderson, 31, took home gold in the women's slopestyle finals earlier Saturday afternoon.

Olympian Maddie Maestro was the lone qualifier for the snowboard halfpipe team during the team naming. Maestro, 21, finished 12th overall at the Olympic Winter Games PyeongChang 2018 and is looking at making a strong comeback this time around.

"[In PyeongChang], I didn't know what to expect or how it was going to be, honestly," said the Wrightwood, California, native. "This time, I have a little bit more experience with what it's going to be like. So, it's a little more relaxed in that aspect, I know what the process is like."

Maestro credits her success during this season's Olympic qualification process to the people she surrounds herself with, her U.S. teammates and newfound pacing.

"I'm super grateful for the group of people I have around me," Maestro said. "I have a great support team and a lot of amazing snowboarders to look up to. … And now, I've learned to pace myself. It's a marathon not a sprint, and that's the one big thing that I'm focusing on this season."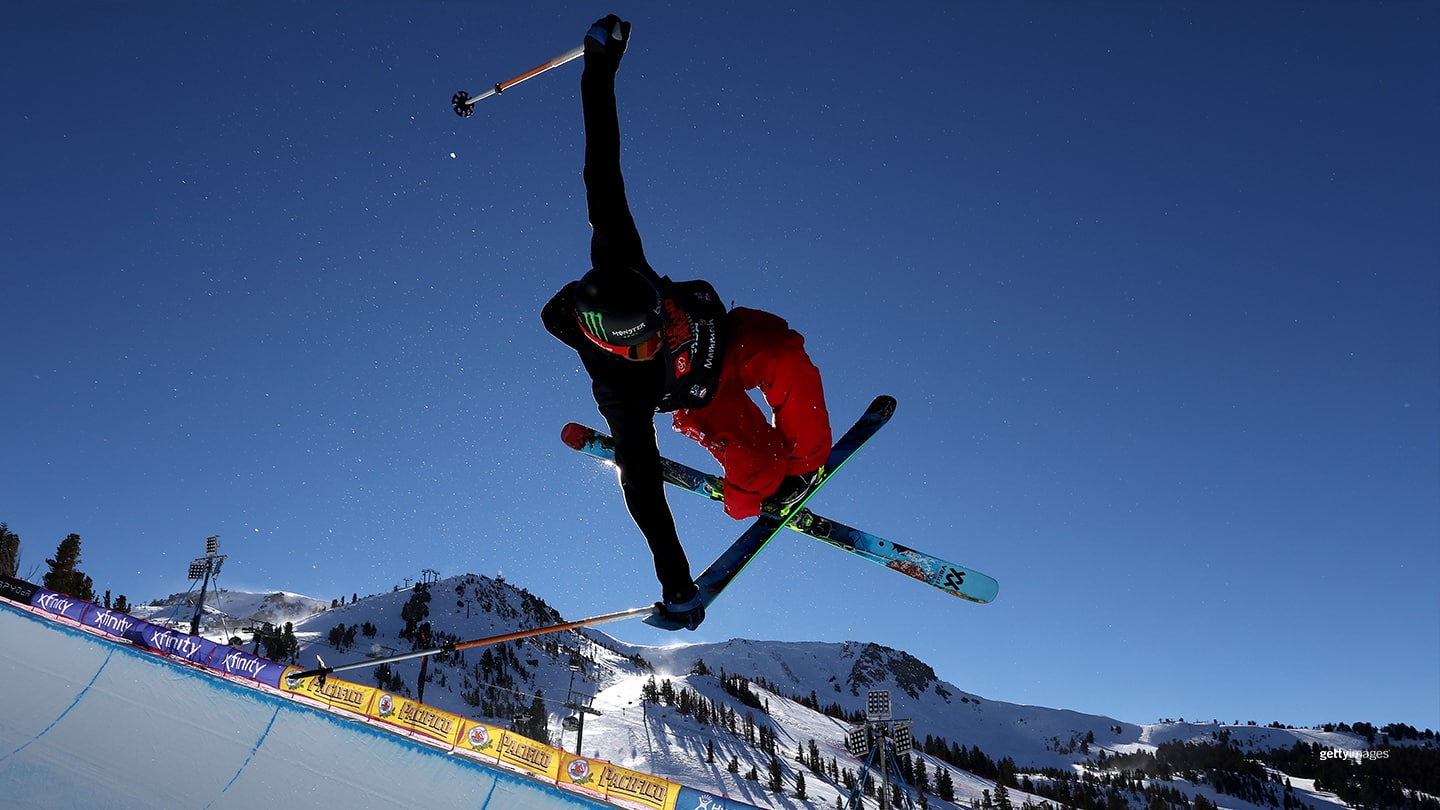 Alex Ferreira during a qualifying run for the men's freeski halfpipe at the 2022 Toyota U.S. Grand Prix at Mammoth Mountain on Jan. 6, 2022 in Mammoth, Calif.
For the U.S. freeski halfpipe team, new and old faces made up most of the squad heading to Beijing. 2018 Olympic bronze medalist Brita Sigourney headlined the women's side, with 17-year-old newcomer Hanna Faulhaber joining alongside her, leaving one spot up for grabs.

The men's side featured three returning Olympians: Two-time Olympic gold medalist David Wise and two-time Olympian Aaron Blunck, who went 2-3 in the earlier freeski halfpipe finals at Mammoth, followed by 2018 Olympic silver medalist Alex Ferreira.

Ferreira ended his Olympic qualification journey with wins at the 2021 U.S. Grand Prix and Dew Tour at Copper Mountain, Colorado, and world cup second-place finishes in Calgary, Alberta.

"It's absolutely euphoric, pure jubilation," Ferreira said. I'm just super excited to represent the United States and go back to my second Olympics, and hopefully do my best out there. … It's been a little different for me compared to the last [Olympic qualification process]. The last one really came down to the wire. This one was a little less stress and a lot of happiness."

With this being one Ferreira's best seasons so far, with multiple podium finishes and Olympic qualification, the push for medaling at the Olympics is all that remains.

"My goal this season was to do well in every event," mentioned Ferreira. "And by doing well, I think the definition of that is making the podium. The biggest goal of all is to bring home that Olympic gold medal. So, I think we're right on track."

The U.S. Grand Prix at Mammoth concludes today at 3 p.m. ET with the men's and women's freeski slopestyle finals, featuring the likes of Colby Stevenson and Marin Hamill. U.S. Ski and Snowboard is expected to announce the rest of the 2022 Olympic team nominees at the end of the month.
Justin Limoges is a 2020 sports communication graduate from Bradley University, originating from Newport, Vermont. He is a digital media assistant for Team USA.