Alex Ferreira Claims Halfpipe Finals Victory At Toyota U.S. Grand Prix – Copper Mountain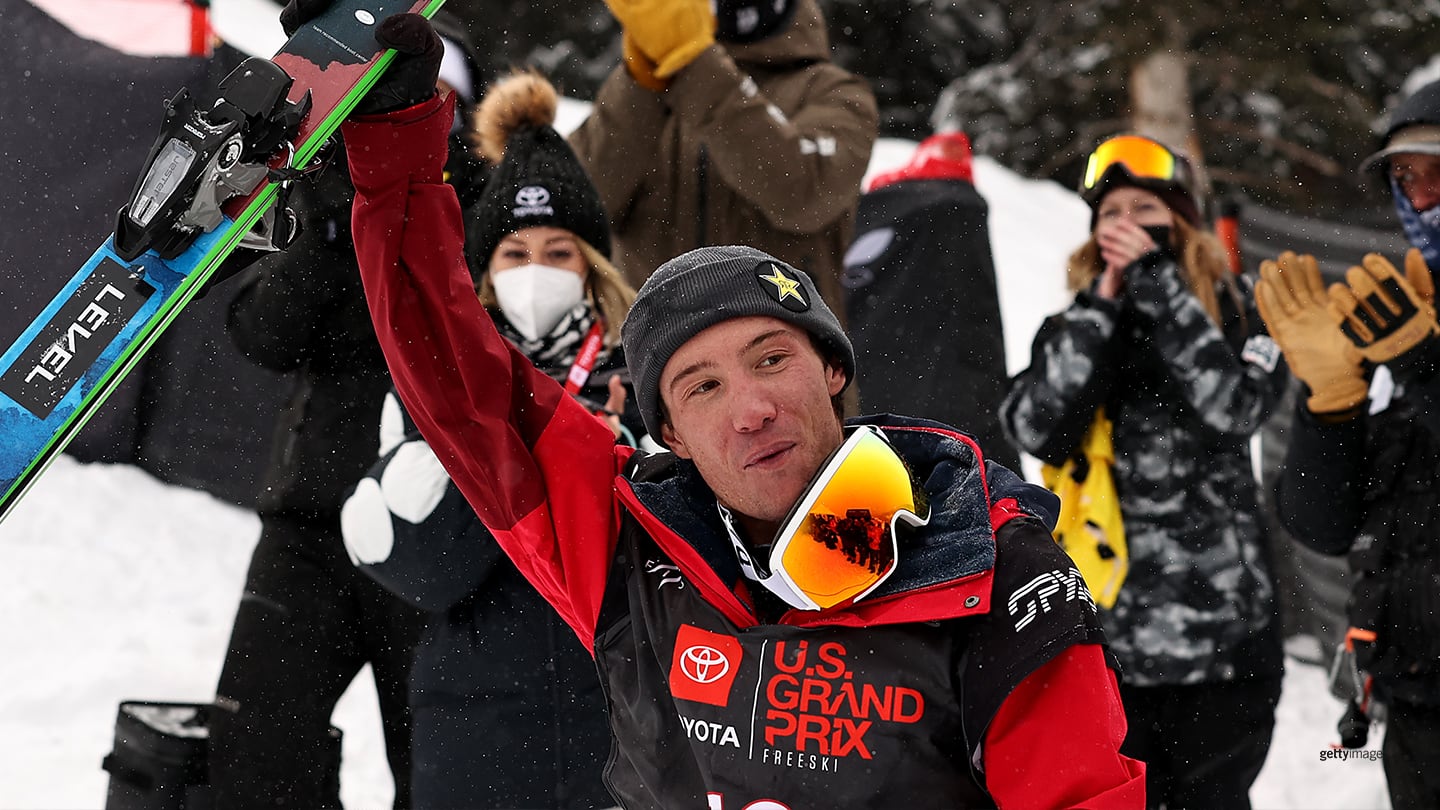 Alex Ferreira reacts after winning the men's halfpipe finals at the Toyota U.S. Grand Prix – Copper Mountain on Dec. 10, 2021 in Copper Mountain, Colo.
COPPER MOUNTAIN, Colo. – The second freeski qualifying event for the Olympic Winter Games Beijing 2022 couldn't have gone better for halfpipe freeskier Alex Ferreira, who earned his first win of the 2021-22 world cup season.

Ferreira scored an event-high 93.50 off a 1440 and set of double corks in his first of three runs during the men's freeski halfpipe finals at the Toyota U.S. Grand Prix – Copper Mountain in Colorado.

His first-run score held over the field, which included four other Americans. Birk Irving scored just off the podium with an 88.25. Two-time Olympic gold medalist David Wise took seventh with 83.75 followed by 2014 Olympian Lyman Currier in eighth with 82.25. Two-time Olympian Aaron Blunck took last place with 14.25 after failing out in all three runs.

Ferreira was thrilled with his performance.

"I'm in shock still to this moment," the Aspen, Colorado, native told Team USA. "I've never done well at Copper. So, to be able to do well and not only do well but win is something in itself."


@alexferreiraski was firing from the first run.

cc: @usskiteam pic.twitter.com/92orB6zARR


— Team USA (@TeamUSA) December 10, 2021
Ferreira made sure to bring the heat early on in finals, despite the course's conditions.
"Dropping in, it was a little bit colder than we were anticipating this morning," Ferreira said. "And it was snowy conditions and windy. I just kept my head up and never gave up. It was one run at a time. I did my best."
Ferreira took home the silver medal in the men's halfpipe competition at the Olympic Winter Games PyeongChang 2018, falling second to fellow U.S. teammate David Wise. Ferreira now has his eyes set on qualifying for his second straight Games.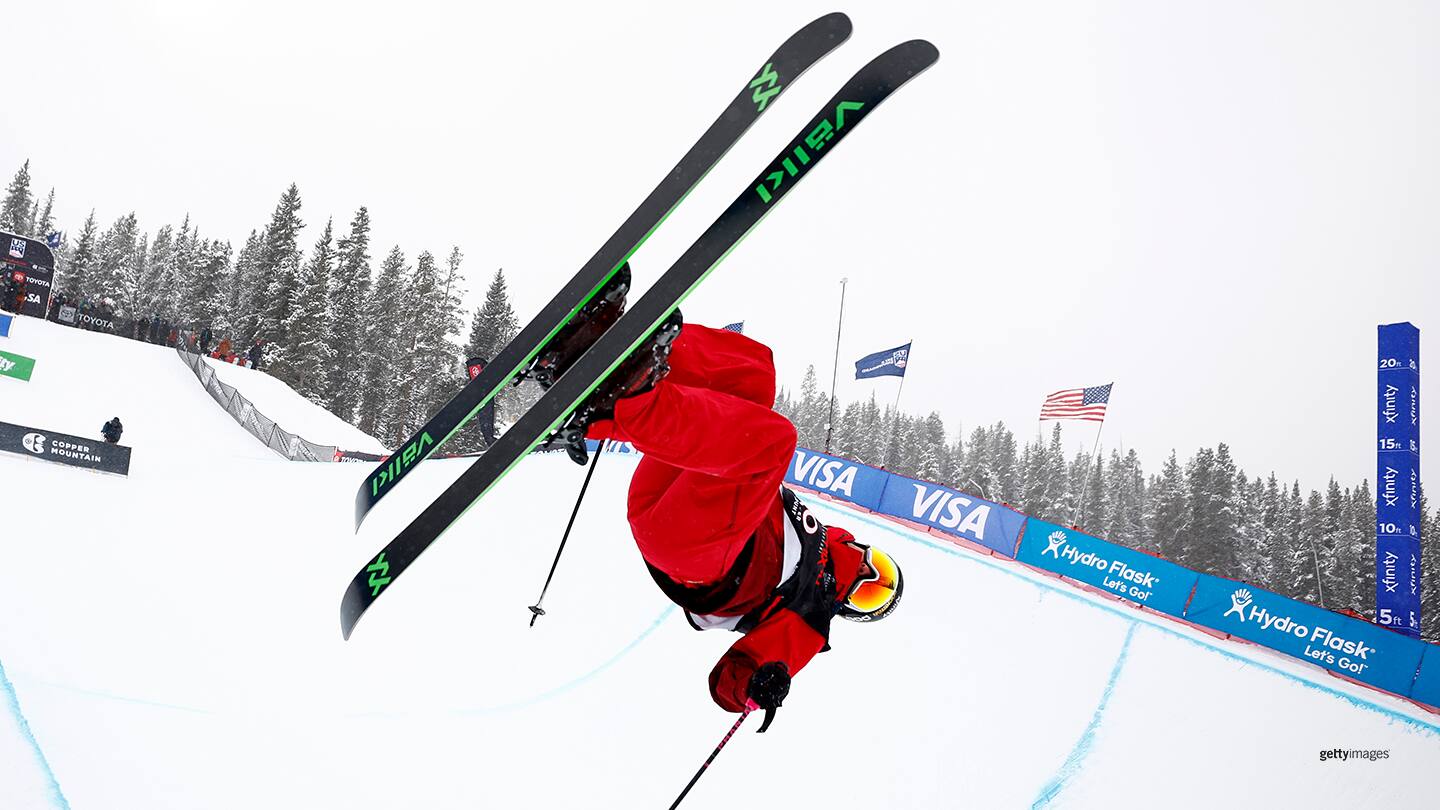 Alex Ferreira competes during the men's halfpipe finals at the Toyota U.S. Grand Prix – Copper Mountain on Dec. 10, 2021 in Copper Mountain, Colo.
The U.S. Grand Prix at Copper Mountain is the 27-year-old's second of six qualifying events to land a spot on the four-man roster for the Beijing Games.

Ferreira finished sixth at the first Olympic qualifying event, the 2021 U.S. Grand Prix World Cup in Aspen, Colorado. He then had to have neck surgery in April and was out of competition for nearly two months.


"This is definitely the best result I've had in the Olympic qualification process, thus far," Ferreira said. "This is the first [Olympic qualifier] of the new season. So, to be able to win and do well, is obviously huge."
While Ferreira was happy to claim the first-place finish from the 10-man finals, he had bigger plans to land a newly-learned trick in his second and third runs.
"I was hoping to do more on my other two [runs], and I did," said Ferreira, who plans on landing more in the future. "I just missed the grab – think the scores may have been a little bit higher … If I'd gotten the grab on one of the tricks I had just learned – a right-side double cork 1620. So, I hope to get the grab better in future events and move forward with that."
Two U.S. women competed in the women's freeski halfpipe finals Friday. Brita Sigourney, two-time Olympian and bronze medalist, was the highest scoring American during the qualifiers. She finished in fourth followed by Hanna Faulhaber in fifth. China's Eileen Gu won the event.
The Toyota U.S. Grand Prix – Copper Mountain continues Saturday at 2 p.m. ET. Three-time Olympic gold medalist Shaun White headlines the field and begins his push to qualify for his fifth Olympic Games in the men's snowboard halfpipe finals.
Justin Limoges is a 2020 sports communication graduate from Bradley University, originating from Newport, Vermont. He is a digital media assistant for Team USA.