Aaron Blunck Leads The Way As All Four U.S. Men, Three Women Advance To Halfpipe Skiing Finals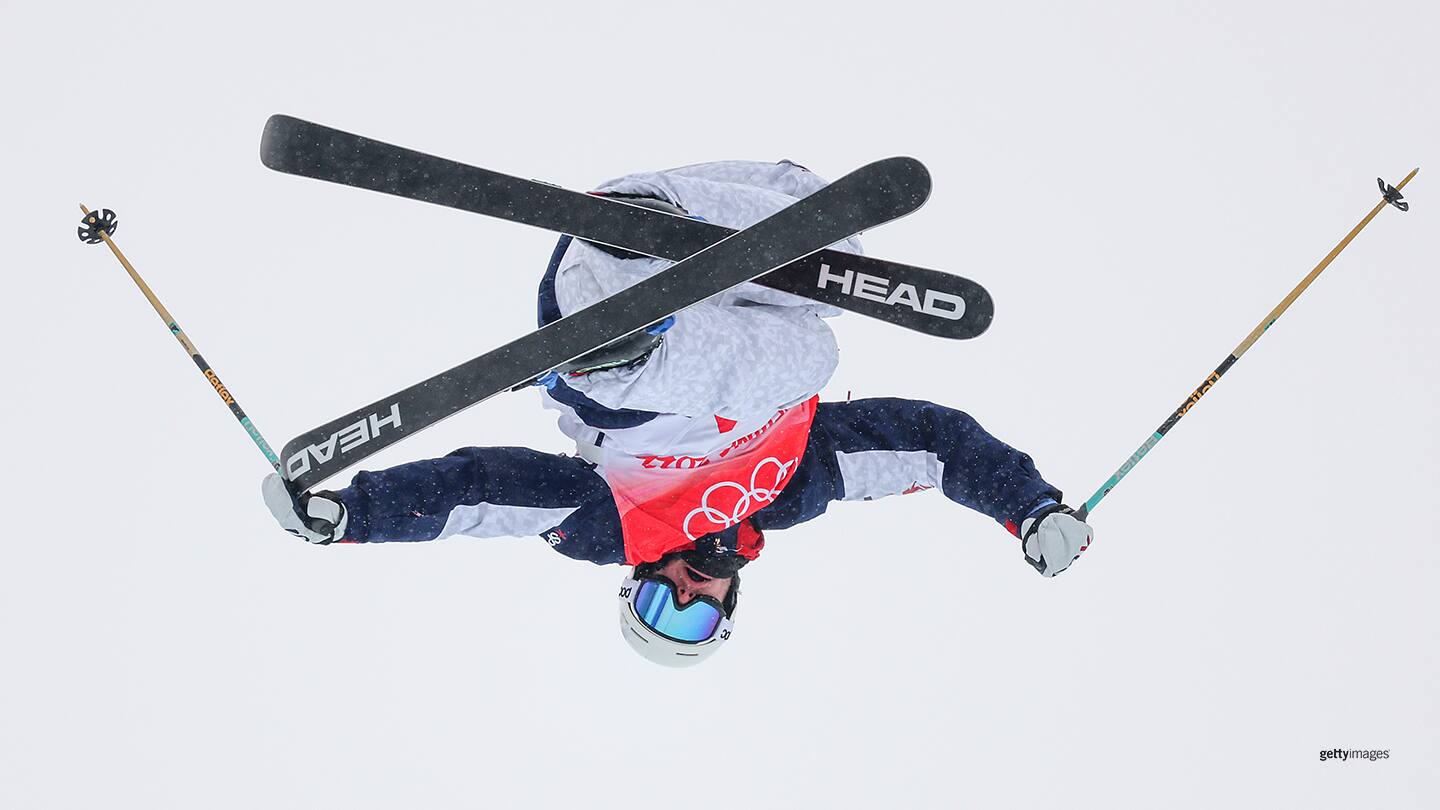 Aaron Blunck performs a trick during the Men's Freestyle Skiing Freeski Halfpipe Qualification at the Olympic Winter Games Beijing 2022 on Feb. 17, 2022 in Zhangjiakou, China.
When he needed to, American Aaron Blunck was able to summon "the beast" on Thursday.

Blunck, a two-time world champion, recovered from a fall in his initial run and turned in the top performance of the day in the Olympic men's halfpipe skiing qualifying round at Genting Snow Park northwest of Beijing.

The 25-year-old from Crested Butte, Colorado, led a U.S. assault on the halfpipe as all four American men qualified for the final, while earlier in the day three of the four U.S. women advanced. The women's finals are set for Friday, with the men following on Saturday.

"Oh, man, that first run," Blunck said. "I was feeling actually so good, training was going so well, and there was no doubt in my mind for the first run.

"But that's not how it went at all, and then on top, I am honest, I was shaking, I was so nervous."

Blunck got past the jitters and nailed his second with a score of 92.00.

"Once I dropped in, I just remembered that it's just skiing," Blunck said. "I just tried to smile and just remember like, 'It's just skiing, dude. Just go skiing. Just have some fun.'

"Super stoked it worked out. I just had to get a little nervous and get those fun nerves out and have to go serious mode on it. Game-time mode, baby. Turn the beast on."

He was hardly alone among Americans in his standout performance.

In the men's event, Blunck was followed by Birk Irving (89.75), David Wise (89.00) and Alex Ferreira (84.25), who finished third, fourth and seventh, respectively. Wise is the two-time defending Olympic champion, while Ferreira is coming off a silver medal in 2018.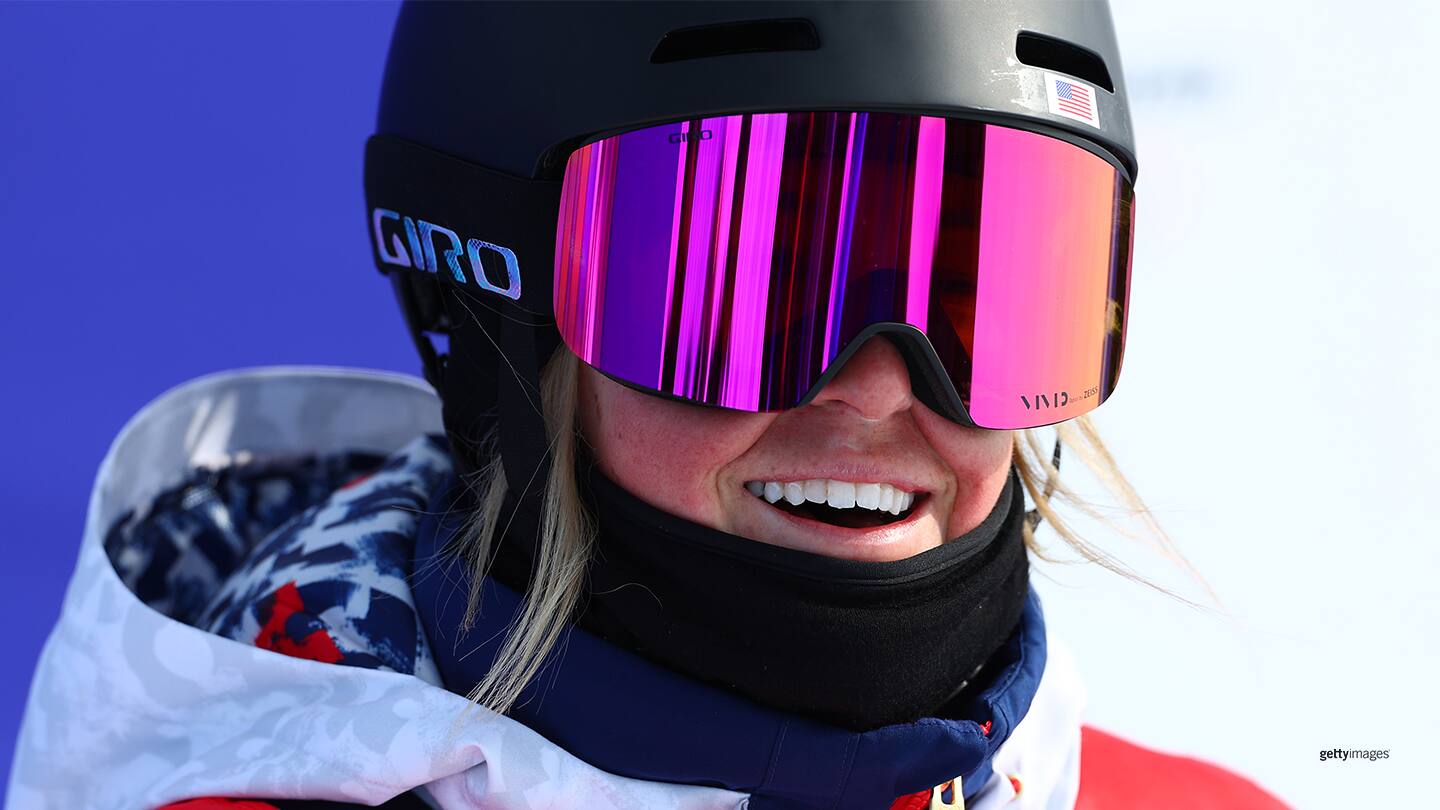 Brita Sigourney reacts after their second run during the Women's Freestyle Skiing Freeski Halfpipe Qualification at the Olympic Winter Games Beijing 2022 on Feb. 17, 2022in Zhangjiakou, China.
In the women's qualifier, reigning Olympic bronze medalist Brita Sigourney led the way with 84.50 points to finish eighth. She was followed immediately by Hanna Faulhaber (84.25) and Carly Margulies (82.25). Teammate Devin Logan, a three-time Olympian who won the slopestyle silver medal in 2014, scored 71.00 but missed the top 12 by one place.

"It was great," Faulhaber, a 17-year-old from Basalt, Colorado, said of qualifying. "The halfpipe has been so fast today, which is always good. I love to go big."

Eileen Gu of China placed first in the women's qualifier with 95.50 points. For the men, reigning world champion Nico Porteous of New Zealand, the 2018 Olympic bronze medalist, qualified in second place with a score of 90.50.

Since halfpipe skiing was added to the Olympics in 2014, Americans have led all countries with two medals on the women's side and three for the men.

The 31-year-old Wise is hoping to become the first freestyle skier to win three straight Olympic gold medals, but he said he doesn't let that affect him.

"I could certainly find some pressure if I wanted to," Wise, of Reno, Nevada, said. "There's plenty out there, but I won't really let myself feel it because I just have a sense of gratitude going into this third Games.

"I'm thankful to still be in this and thankful to just still be in the mix. I'm in finals. That's all I needed to do today."

Wise said he thinks he knows why the U.S. is so accomplished in the halfpipe.

"We all ride together, and when you're constantly skiing with the best guys in the world, you're going to get better and keep improving," Wise said. "Another thing I've always known is that Americans are good at the rebels' sports. We call halfpipe a rebel's sport.

"It's a sport where we don't really like to listen to rules. We don't really like to do things the way you tell us we should do them."
Want to follow Team USA athletes during the Olympic Games Beijing 2022? Visit TeamUSA.org/Beijing-2022-Olympic-Games to view the competition schedule, medal table and results.
Bob Reinert spent 17 years writing sports for the Boston Globe. He also served as a sports information director at Saint Anselm College and Phillips Exeter Academy. He is a contributor to TeamUSA.org on behalf of Red Line Editorial, Inc.