News
Red Gerard
Chris Corning
Red Gerard, Chris Corning, Hailey Langland Move On To Big Air Snowboarding Finals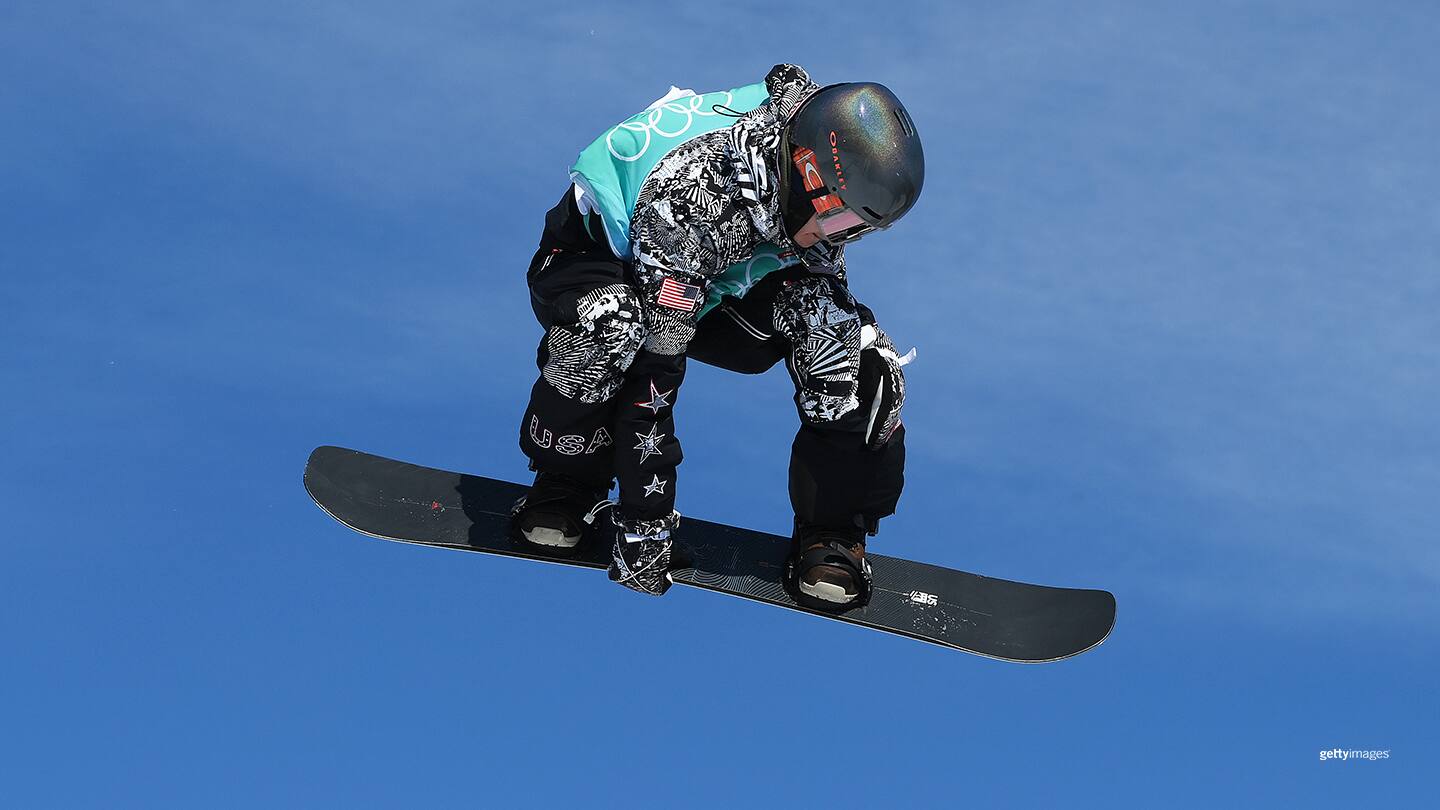 Red Gerard performs a trick during the men's snowboard big air qualification during the Olympic Winter Games Beijing 2022 on Feb. 14, 2022 in Beijing.
Three Americans showed plenty of heart on Valentine's Day, riding safely through to the finals during the Olympic big air snowboarding qualifications Monday at Big Air Shougang in Beijing.

Red Gerard of Silverthorne, Colorado, the 2018 men's slopestyle gold medalist, led the way for the U.S. men with a total score of 158.75 on his best two of three runs, putting him in third place. Gerard's best effort of 80.00 came on his second run of the day.

"It went really good," said the 21-year-old Gerard, competing in his second Games. "(I'm) super happy. I was able to land three of my three runs, and I was able to kind of lock in on that finals, I think, on that second run, and then to top it off in that third one, it was great.

"The jump's riding really well. It's a little icy, but yeah, I'm loving it."

Chris Corning of the U.S., a 22-year-old from Arvada, Colorado, also advanced, placing 10th with a total score of 146.00. Corning finished just off the podium in fourth place in slopestyle in 2018 at PyeongChang.
Want to follow Team USA athletes during the Olympic Games Beijing 2022? Visit TeamUSA.org/Beijing-2022-Olympic-Games to view the competition schedule, medal table and results.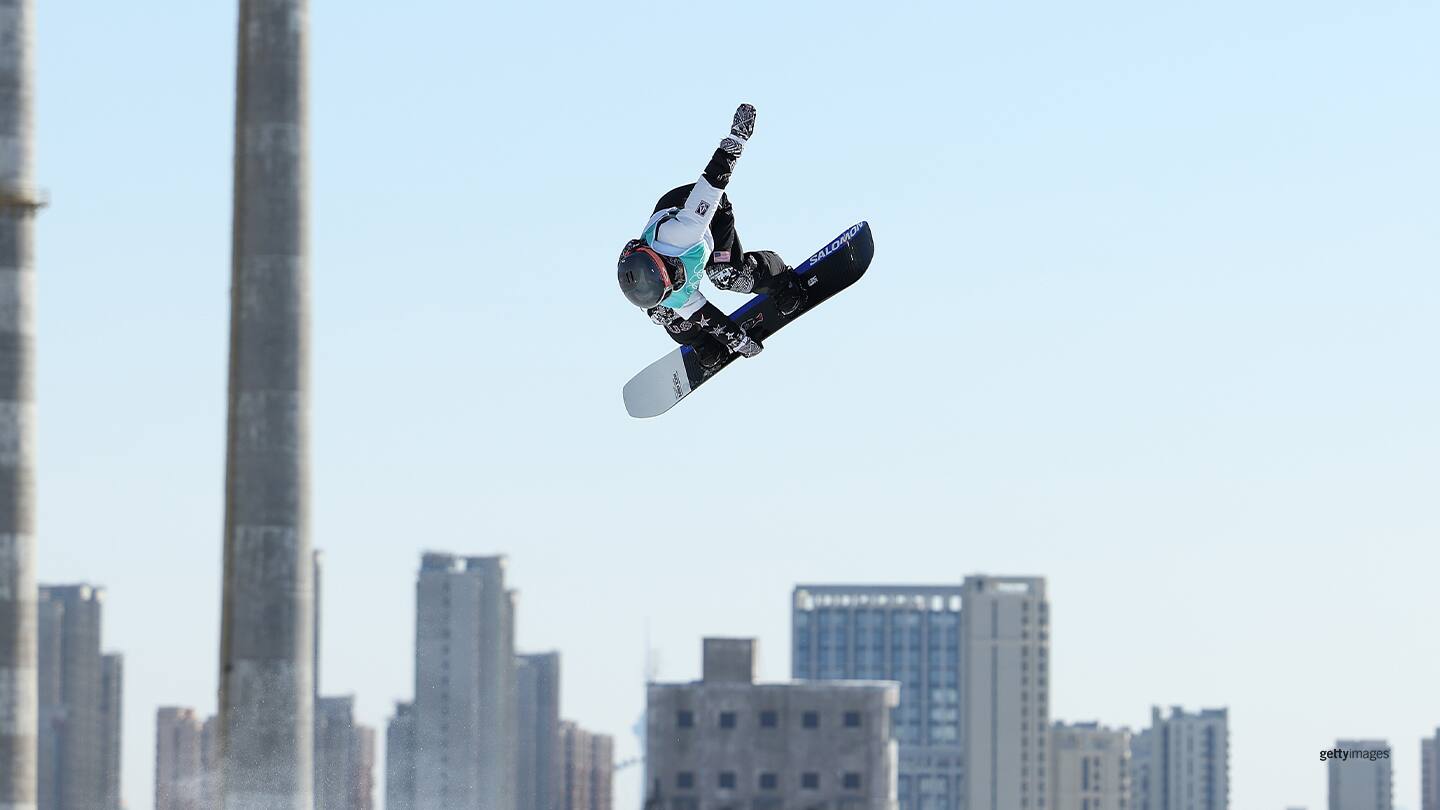 Hailey Langland performs a trick during the women's snowboard big air qualification during the Olympic Winter Games Beijing 2022 on Feb. 14, 2022 in Beijing.
Meanwhile, on the women's side Hailey Langland, a 21-year-old from San Clemente, California, was the lone qualifier, advancing in 12th place with a score of 127.50.

The top 12 riders in each event made it to Tuesday's two-run finals.

Among those who didn't move on was Jamie Anderson, the 2018 silver medalist who also won gold in the two inaugural Olympic women's slopestyle competitions in 2014 and 2018. Anderson, 31 of South Lake Tahoe, California, took 15th with a score of 119.75. Last week Anderson just missed out on another slopestyle medal, finishing ninth.

Julia Marino, who won a silver medal in slopestyle, didn't take part in big air, while 18-year-old Olympic rookie Courtney Rummel (101.00) of West Bend, Wisconsin, rounded out the Americans finishing 19th.

Fellow Americans Sean FitzSimons (122.00) of Hood River, Oregon, and Dusty Henricksen (93.50) of Mammoth Lakes, California, both making their Olympic debuts, fell short of the men's finals, finishing 17th and 21st, respectively. Henricksen, nevertheless, emerged with a positive outlook.

"It went about as good as you can ask for, really," said Henricksen, who just turned 19 years old. "I was super stoked to land a trick and tried my best on the last one there, but sometimes it doesn't go your way.

"I couldn't be more happy, honestly. Can't ask for much more."

All of the big air snowboarders also competed in the slopestyle event last week. Three Americans reached the men's slopestyle finals, with Gerard taking fourth, Corning sixth and FitzSimons 12th.

Max Parrot of Canada, coming off a men's slopestyle gold medal earlier in these Games, led all men's big air qualifiers with a total of 164.75 points. Parrot's best score of the day was an 86.50 on his second run. Takeru Otsuka of Japan placed second in qualifying with a combined score of 160.00. His score of 91.50 topped the field in the third run.

New Zealand's Zoi Sadowski-Synnott (176.50), the 2022 slopestyle champ, led the women's qualifiers, followed by Japanese riders Kokomo Murase (171.00) and Reira Iwabuchi (158.50).
Bob Reinert spent 17 years writing sports for The Boston Globe. He also served as a sports information director at Saint Anselm College and Phillips Exeter Academy. He is a contributor to TeamUSA.org on behalf of
Red Line Editorial, Inc.