Snowboarder Jamie Anderson Looks To Make History At The Winter Olympics Following Successful Slopestyle Qualifiers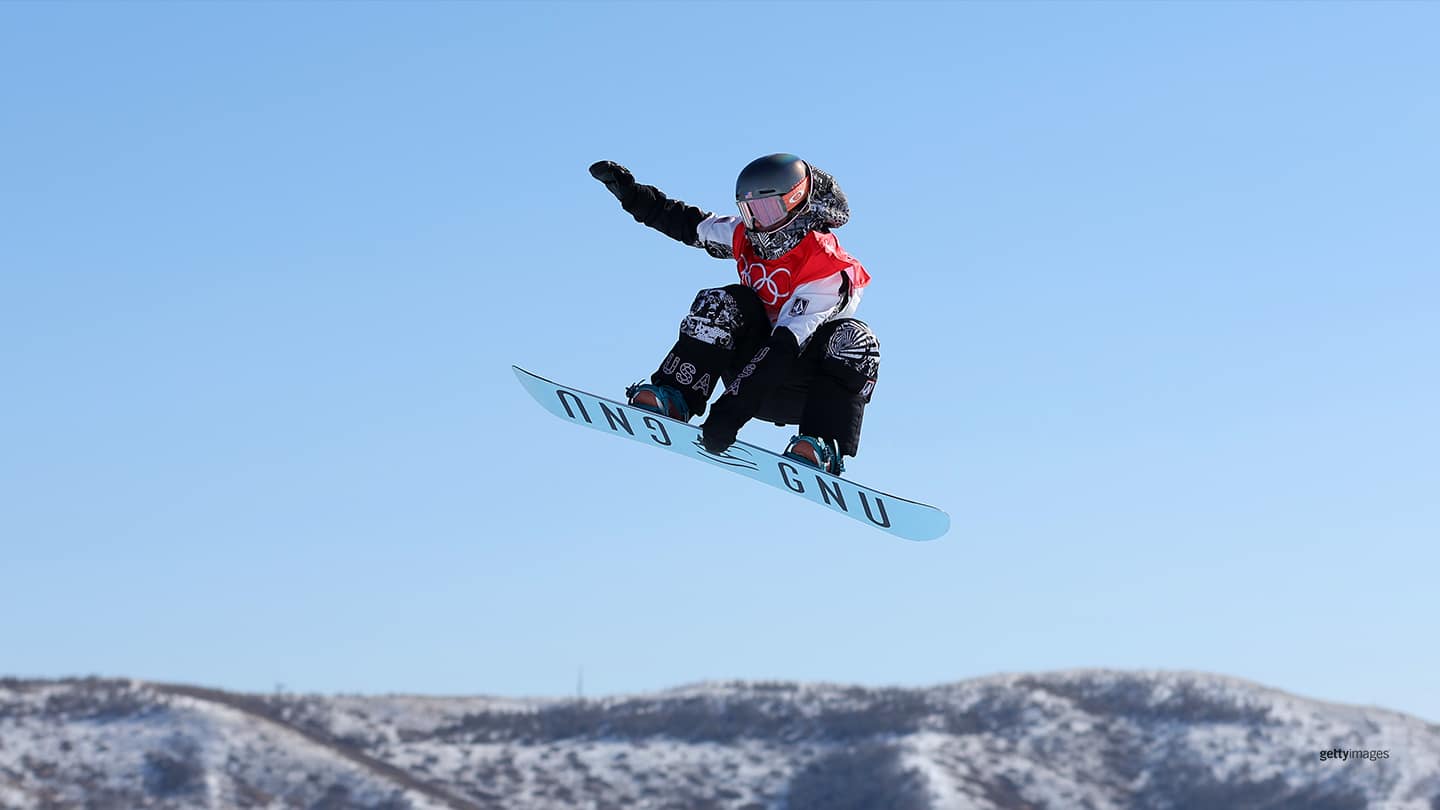 Jamie Anderson competes during the women's snowboard slopestyle qualifiers Olympic Winter Games Beijing 2022 on Feb. 5, 2022 in Zhangjiakou, China.
ZHANGJIAKOU, China – Jamie Anderson might have fallen during her second run in the women's slopestyle snowboarding qualifiers on Saturday but still landed a top-12 finish, guaranteeing her spot in the finals of the Olympic Winter Games Beijing 2022.

Anderson has a chance to make history by becoming the first person ever to three-peat in snowboard slopestyle at the Olympic Winter Games.

The two-time Olympic slopestyle gold medalist started off strong in the first run of the qualifier, scoring a 74.35 to push her over rival Zoi Sadowski-Synnott from New Zealand at the time. The 31-year-old's run was highlighted by a backside 540 and frontside 720 on the features to earn her a fifth-place finish in the qualifiers.

"Today was one of the better days we've had, so that was a plus," said Anderson after the qualifiers. "The course is super challenging as you can see – there was a lot of technical runs. I feel very grateful I was able to put one down. And then I felt pretty pissed I couldn't land my last run, but such is life. I'm excited to send it tomorrow."


Here is Jamie Anderson's run which has her currently in fourth place.#WinterOlympics | #WatchWithUs pic.twitter.com/wwjEjnGhPX


— NBC Olympics (@NBCOlympics) February 5, 2022

Anderson had some trouble in her second run of the day, where she failed to land on the final jump following a frontside 720 after hitting the knuckle (near the top of the landing).

Landing runs is more important to the defending champ rather than going for more technical tricks at the Winter Olympics.

"I don't really feel that much pressure to do new tricks [at the Olympics]," Anderson said. "I think it's more about riding well and linking everything top to bottom. Maybe more so in big air you'll see the new tricks. I feel like in slopestyle people want to be clean and consistent the whole way down."

The South Lake Tahoe, California, native returns to the Winter Games in Beijing as the two-time reigning snowboard slopestyle champion. She won her first Olympic gold medal in 2014 and repeated in 2018, where she also won a silver medal in big air's debut.

Anderson has had a very busy life – both personally and professionally – in the last month, announcing her engagement to partner and Canadian snowboarder Tyler Nicholson last Monday and tying the record for most X Games medals ever won (21) two weeks ago.
Want to follow Team USA athletes during the Paralympic Games Beijing 2022? Visit TeamUSA.org/Beijing-2022-Olympic-Games to view the competition schedule, medal table and results.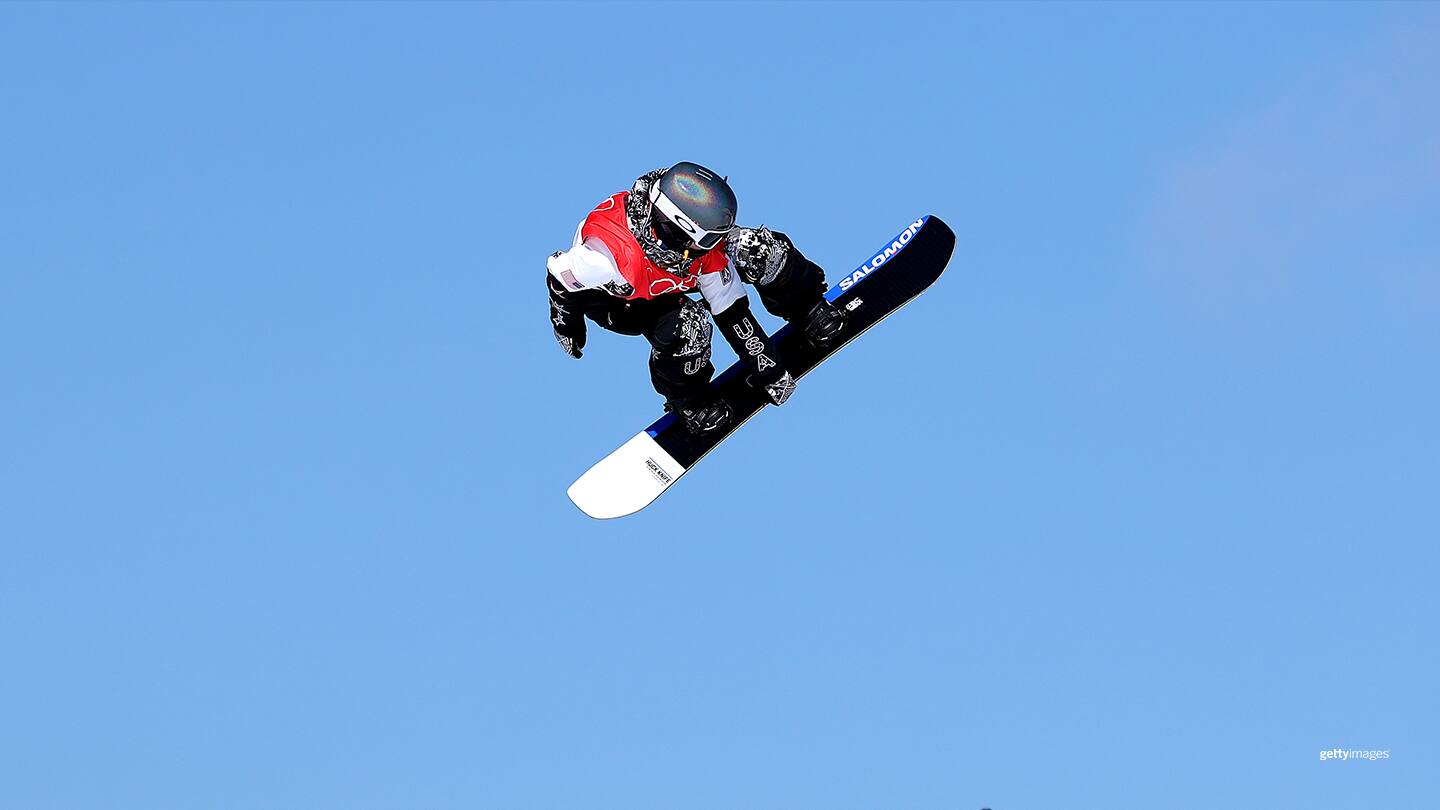 Hailey Langland competes during the women's snowboard slopestyle qualifiers at the Olympic Winter Games Beijing 2022 on Feb. 5, 2022 in Zhangjiakou, China.
Julia Marino, Hailey Langland Qualify for Their Second Straight Slopestyle Olympic Final
Fellow U.S. teammate Julia Marino, who finished 10th in big air and 11th in slopestyle at the Olympic Winter Games PyeongChang 2018, also had a successful day. The 2018 Olympian finished right behind Anderson in sixth after landing a clean 71.78.

The West Port, Connecticut, native crashed on the top rail at Genting Snow Park, throwing her into last place of the 30-person field.

Marino, 24, would have to go big or go home in her second and final run.


Julia Marino with a massive run to put her in sixth place! #WinterOlympics | #WatchWithUs | @TeamUSA pic.twitter.com/DKLMe1a7pw


— NBC Olympics (@NBCOlympics) February 5, 2022
Fortunately for her, she landed a solid performance featuring a 540 off the shark fin obstacle, cab underflip 540 and frontside double 720 on the final jump to name a few.
"So many nerves on that second run," Marino said. "It was like a lot of pressure to put down a run. Now there's pressure off because I just wanted to make it into the finals [which was] my main goal."
Despite being an Olympic veteran, Marino said the Games are not an easy competition.
"It's pretty challenging to keep everything in control," Marino said. "You're standing up there for a really long time and things start going into your head and you got to stay balanced. That's the hardest part of this competition."
2018 Olympian Hailey Langland will also be joining teammates Anderson and Marino in the finals after landing ninth with a 68.71.
Hailey Langland stomps down a run to put herself into seventh. #WinterOlympics | #WatchWithUs | @TeamUSA pic.twitter.com/qJ80hMzPdP


— NBC Olympics (@NBCOlympics) February 5, 2022
Langland, 21, crashed in her first run off a 720 attempt, negating any possible first-run score. She made up for it in the second run with a backside 540 and cab 900.
First-time Olympian Courtney Rummel crashed in her first run as well following a backside 720 attempt. The 18-year-old snowboarder improved on her second run with a 48.30 but failed to make it to the finals which will only be taking the top 12.
Catch Team USA in the women's snowboard slopestyle finals Saturday at 8:30 p.m. ET, as Anderson attempts to make history with a third straight Olympic gold-medal performance, and Langland and Marino push to earn their first-ever Olympic medals.
Justin Limoges is a 2020 sports communication graduate from Bradley University, originating from Newport, Vermont. He is a digital media assistant for Team USA.