Snowboard Star Jamie Anderson Announces Her Engagement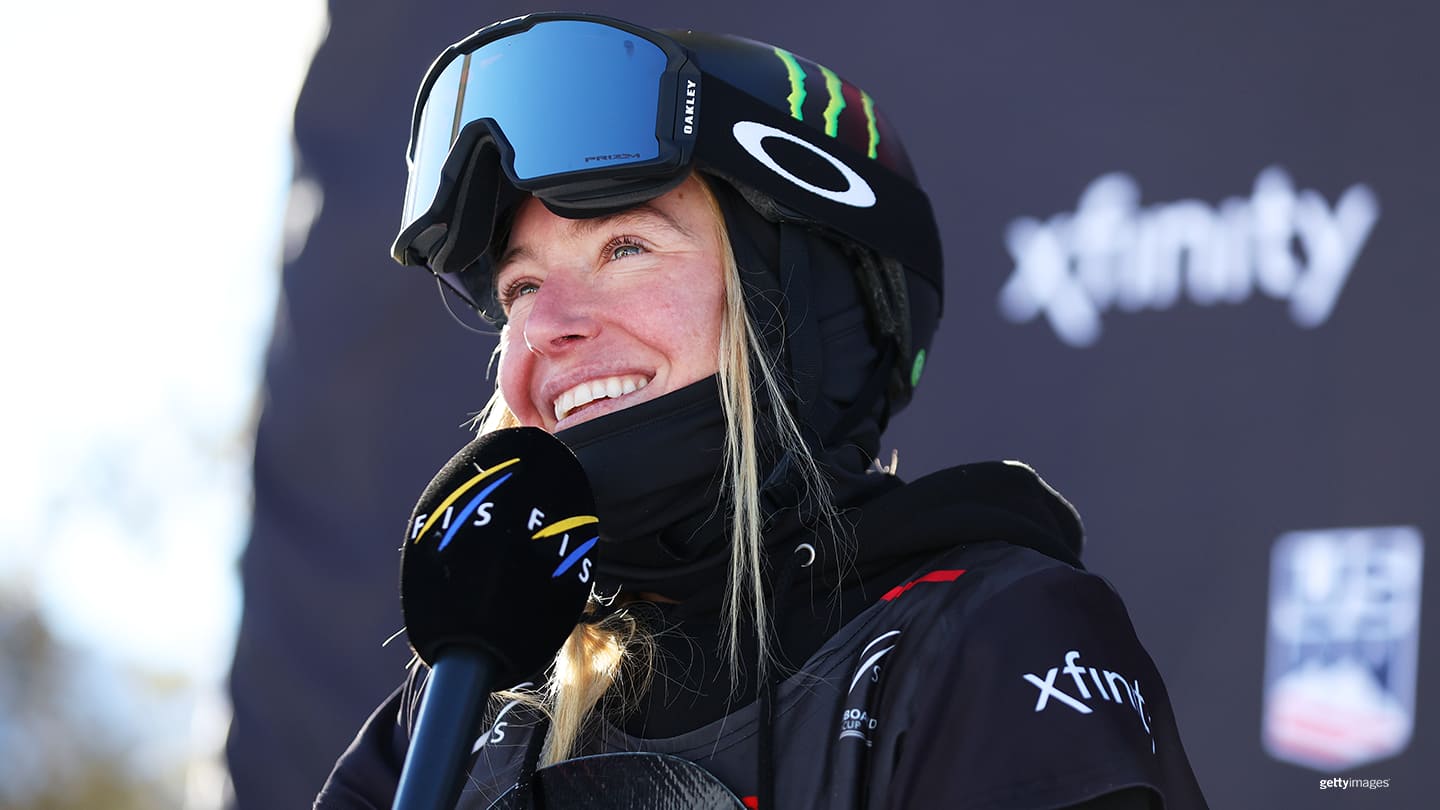 Jamie Anderson reacts after taking first in the women's snowboard slopestyle competition at the Toyota U.S. Grand Prix on Jan. 8, 2022 in Mammoth, Cali.
Jamie Anderson is headed to Beijing searching for more gold. On the way she picked up a rock.

The two-time defending Olympic champion in women's slopestyle snowboarding announced her engagement to Canadian snowboarder Tyler Nicholson on Monday.

"Yes, of course!" she began an Instagram post, accompanying a slideshow of the happy couple through the years.
Anderson, 31, first revealed the news on NBC's "Today" show. The 26-year-old Nicholson dropped to a knee for the big ask.
"I love you so much Tyler!" Anderson continued in her Instagram post. "You are my rock, my best friend, my adventure & life partner.
"I adore every aspect of you and feel so grateful to be each others best friend! 🥰
"What I love about our partnership is that we are willing to work through the challenging and darker times to rise above to the lighter vibrations and in doing so, we are a stronger team! 💫 "
The couple won't have too much time to celebrate in the short term, as Anderson is one of 26 U.S. snowboarders making their way to Beijing for the 2022 Olympic Winter Games. The Opening Ceremony is Feb. 4.
Anderson, a native of South Lake Tahoe, California, is one of the most decorated members of Team USA. She won her first Olympic gold medal in women's slopestyle snowboarding in 2014, then defended her title in 2018, while also winning a silver medal in the Olympic debut of big air snowboarding.
She's set to compete in both events again in Beijing in what could be hotly contested competitions between Anderson and New Zealand's rising star, Zoi Sadowski-Synnott. The two provided a preview of what's to come over the weekend at the X Games, where the 20-year-old Sadowski-Synnott won both events and Anderson finished second. In doing so, Anderson upped her career total to 21 X Games medals, putting her in a tie for the most ever.
Nicholson, who grew up in North Bay, Ontario, competed for Canada in slopestyle and big air at the 2018 Olympics.
"I'm so excited to be your wifey!" Anderson wrote.
Chrös McDougall has covered the Olympic and Paralympic Movement for TeamUSA.org since 2009 on behalf of
Red Line Editorial, Inc.
He is based in Minneapolis-St. Paul.