10 Athletes To Watch At The 2022 Winter Olympics
Less than 100 days after the last Olympics ended, the Opening Ceremony for the Olympic Winter Games Beijing 2022 is now just 100 days away.

Though only a small handful of athletes have already secured spots in Beijing, Team USA won't be lacking for star power when the Games begin on Feb. 4.

Competing through two pandemic-affected seasons, several U.S. athletes have emerged as top contenders going into the 2021-22 Olympic season. With world cup-level events now underway in sports like speedskating and snowboarding, and the ISU Grand Prix of Figure Skating having kicked off over the weekend in Las Vegas, the time to start paying attention is now.

From veteran favorites to hotshot newcomers, here are 10 athletes to watch for as the Beijing Games approach.
Jessie Diggins- Cross Country
Skiing
Jessie Diggins- Cross Country
Skiing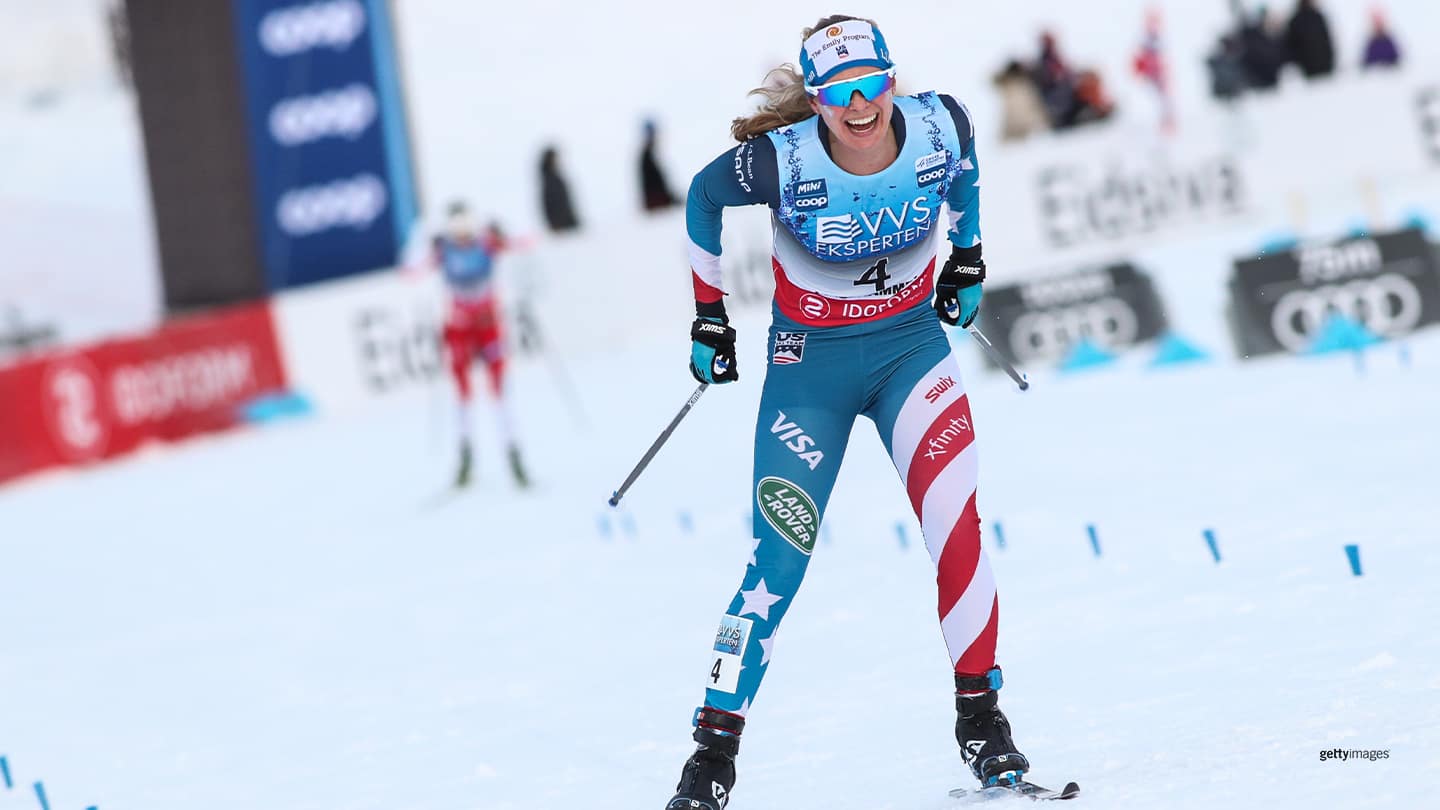 Jessie Diggins takes 2nd place during the FIS Nordic World Cup Men's and Women's Cross Country Skiathlon on Dec. 7, 2019 in Lillehammer, Norway.
The Minnesotan is back after helping win Team USA's first medal in the sport in 2018, and she's continued making history in the years since. Diggins, now 30, is coming off a season in which she became the first American to win the prestigious Tour de Ski multi-stage event, and then went on to become the first American woman to win the overall world cup title. That sets her up to make another big impact this season. Four years ago, Diggins made an unforgettable push to edge Sweden at the finish line of the team sprint, making her and teammate Kikkan Randall the first U.S. Olympic gold medalists in cross-country skiing. After showing improved versatility and top-end ability last season, the energetic star could be in line for more hardware in Beijing.
Dusty Henricksen- Slopestyle
Snowboarding
Dusty Henricksen- Slopestyle
Snowboarding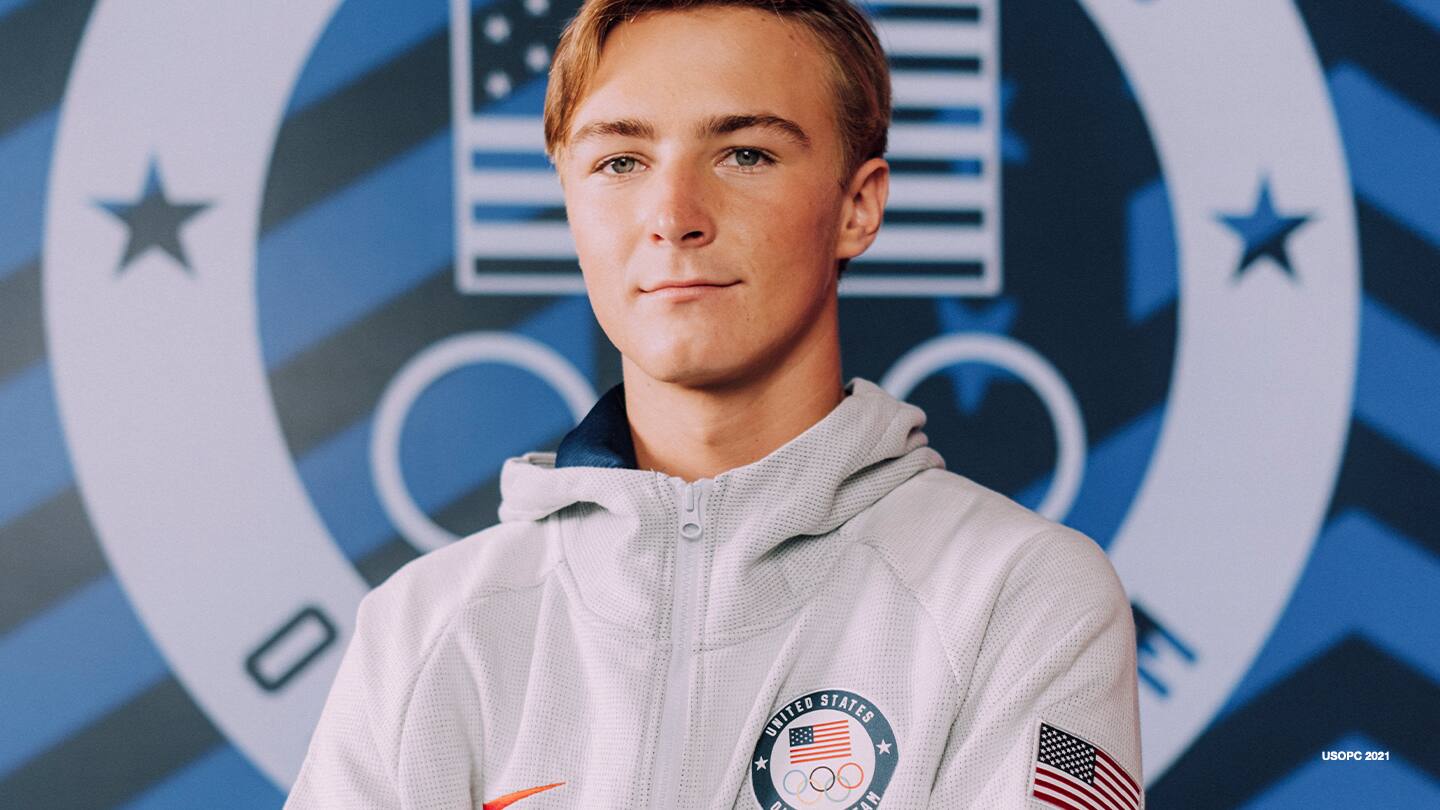 Dusty Henrickson poses at a Team USA photo shoot in West Hollywood, Calif.
Team USA has had no shortage of elite freestyle snowboarders in recent years, and the 18-year-old Henricksen could be the next. The teen sensation turned heads in January when he won the men's slopestyle event at the X Games. That made Henricksen, of Mammoth Lakes, California, the first American man to win that event since Shaun White in 2009. Since slopestyle snowboarding was added to the Olympics in 2014, Americans have won every gold medal. That list includes Jamie Anderson, the two-time defending women's champ, and 2018 men's winner Red Gerard, both of whom are on the snow training for a trip to Beijing as well.
Elana Meyers Taylor-
Bobsled
Elana Meyers Taylor-
Bobsled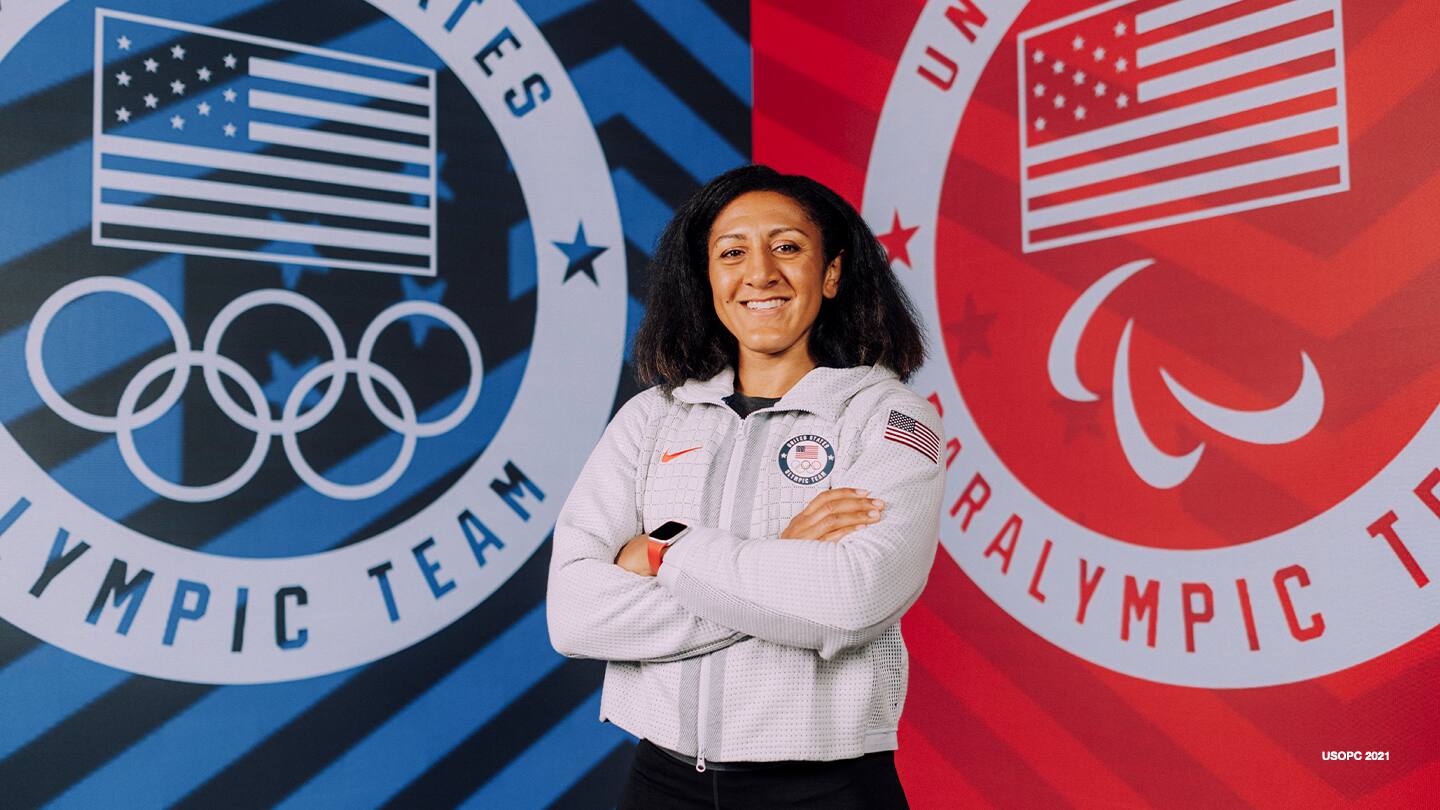 Elana Meyers Taylor poses at a Team USA photo shoot in West Hollywood, Calif.
Meyers Taylor is already a trailblazer in her sport as the most decorated U.S. woman at the Olympic Winter Games with three career medals. She also won the first world championship in U.S. women's bobsled history back in 2015, a title she won again in 2017. A lot has changed in Meyers Taylor's life since winning her second Olympic silver medal in 2018; she's now a mom to son Nico, born in March 2020. The COVID-19 pandemic wiped out the competition schedule shortly thereafter, meaning Meyers Taylor was out of action for nearly two years by the time she competed in a world cup again in January 2021. Not much changed on the professional side of her life as she quickly regained her place on the podium, not only in two-woman but also in monobob, which makes its debut on the Olympic program in Beijing. That will double the chances at a first Olympic gold medal for one of Team USA's greatest pilots.

Chloe Kim- Halfpipe
Snowboarding
Chloe Kim- Halfpipe
Snowboarding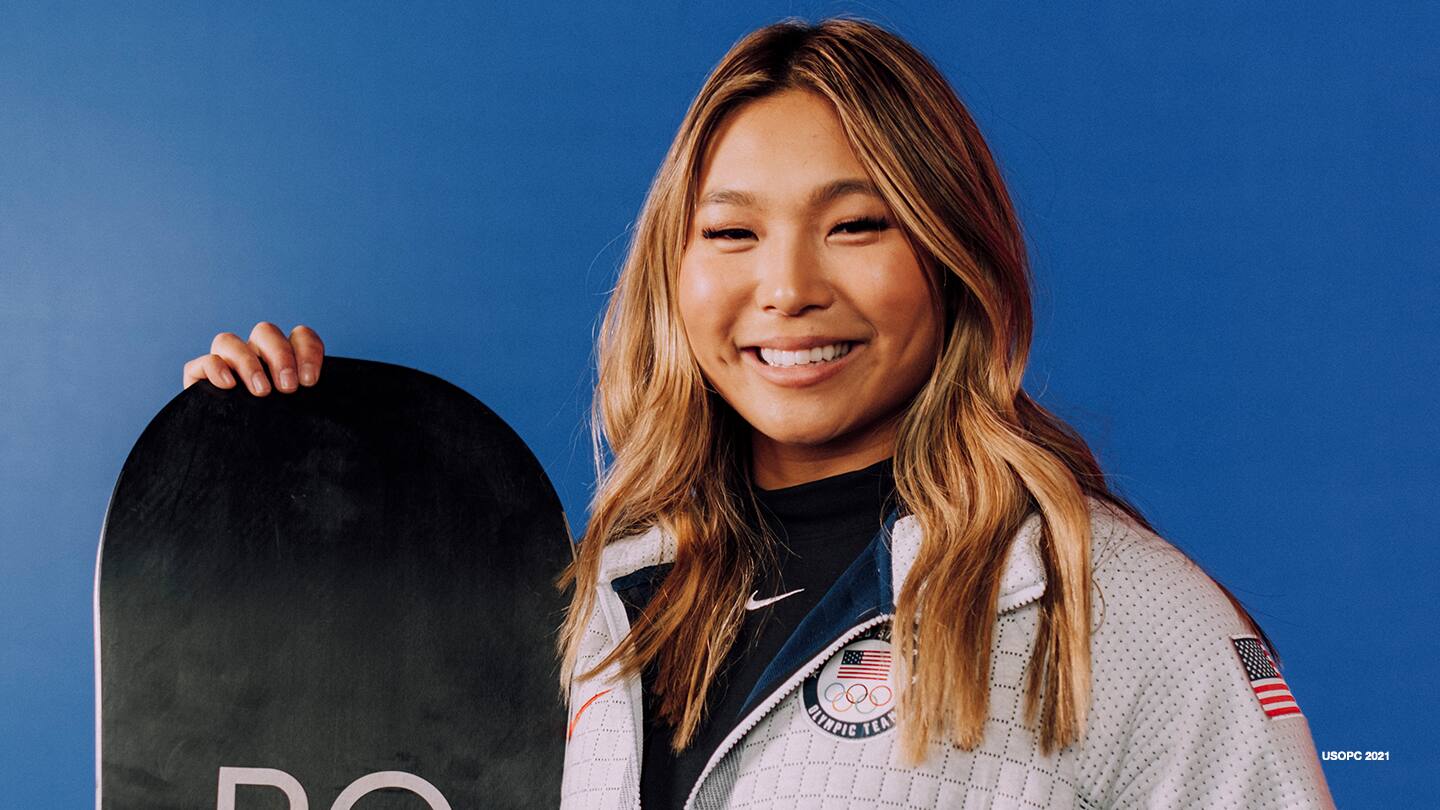 Chloe Kim poses at a Team USA photo shoot in West Hollywood, Calif.
At an age when her peers were learning to parallel park their parents' cars, Kim was making history on her snowboard. As a 15-year-old in 2016, the Southern Californian became the first woman to land back-to-back 1080s in a halfpipe competition. Her resume today reads like an infinite scroll website, with multiple gold medals at the X Games, Youth Olympics and world championships, plus a thrilling gold-medal performance at the Olympic Winter Games PyeongChang 2018. The charismatic teen instantly became one of Team USA's biggest stars, though heading into the 2022 Olympics she's also reintroducing herself to fans. After racking up a couple more medals post-PyeongChang, Kim took nearly two years off from competitive snowboarding to study at Princeton. She returned to the sport this past January and has picked up where she left off, giving Team USA two of the sport's biggest stars in Kim and three-time men's champ Shaun White.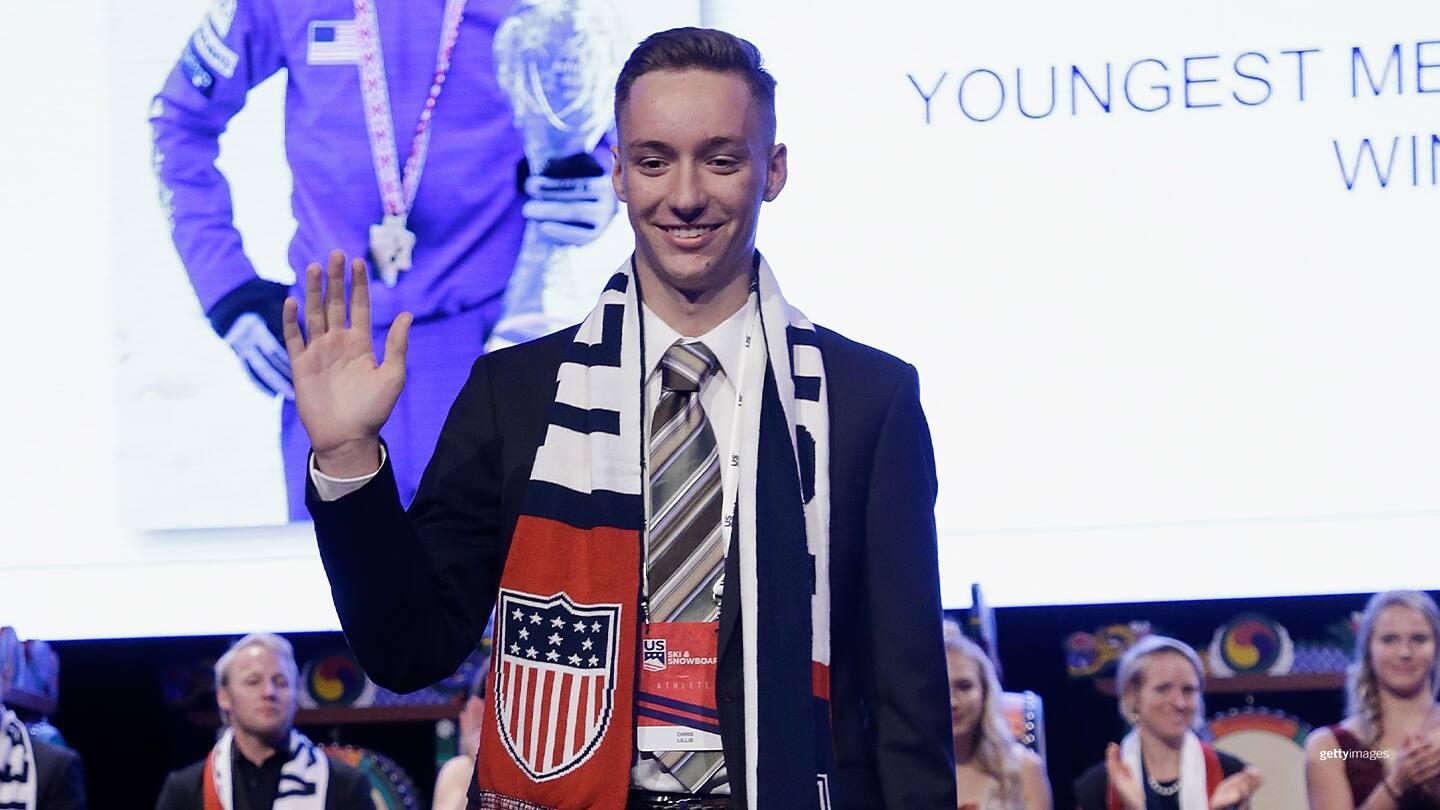 Chris Lillis attends 51st New York Gold Medal Gala at The Ziegfeld Ballroom on Nov. 2, 2017 in New York City.
No American has won an Olympic gold medal in aerials skiing since Eric Bergoust and Nikki Stone did so in 1998. Lillis leads a new generation of U.S. freestylers who could snap that streak in Beijing. Following in the footsteps of older brother Jon Lillis, a former world champ and 2018 Olympian, Chris, 23, stepped to the forefront this past season when he won a world championships silver medal after performing a quintuple twisting triple backflip. The native of Pittsford, New York, missed out on making the 2018 Olympic team due to injury, but has emerged as a regular contender on the world cup circuit. Lillis is hardly alone on the resurgent U.S. aerials team. Veteran Ashley Caldwell also won a world silver medal last season, while Winter Vinecki led five U.S. athletes — four of them women — who finished among the top nine in the world cup standings.
Alysa Liu- Figure
Skating
Alysa Liu- Figure
Skating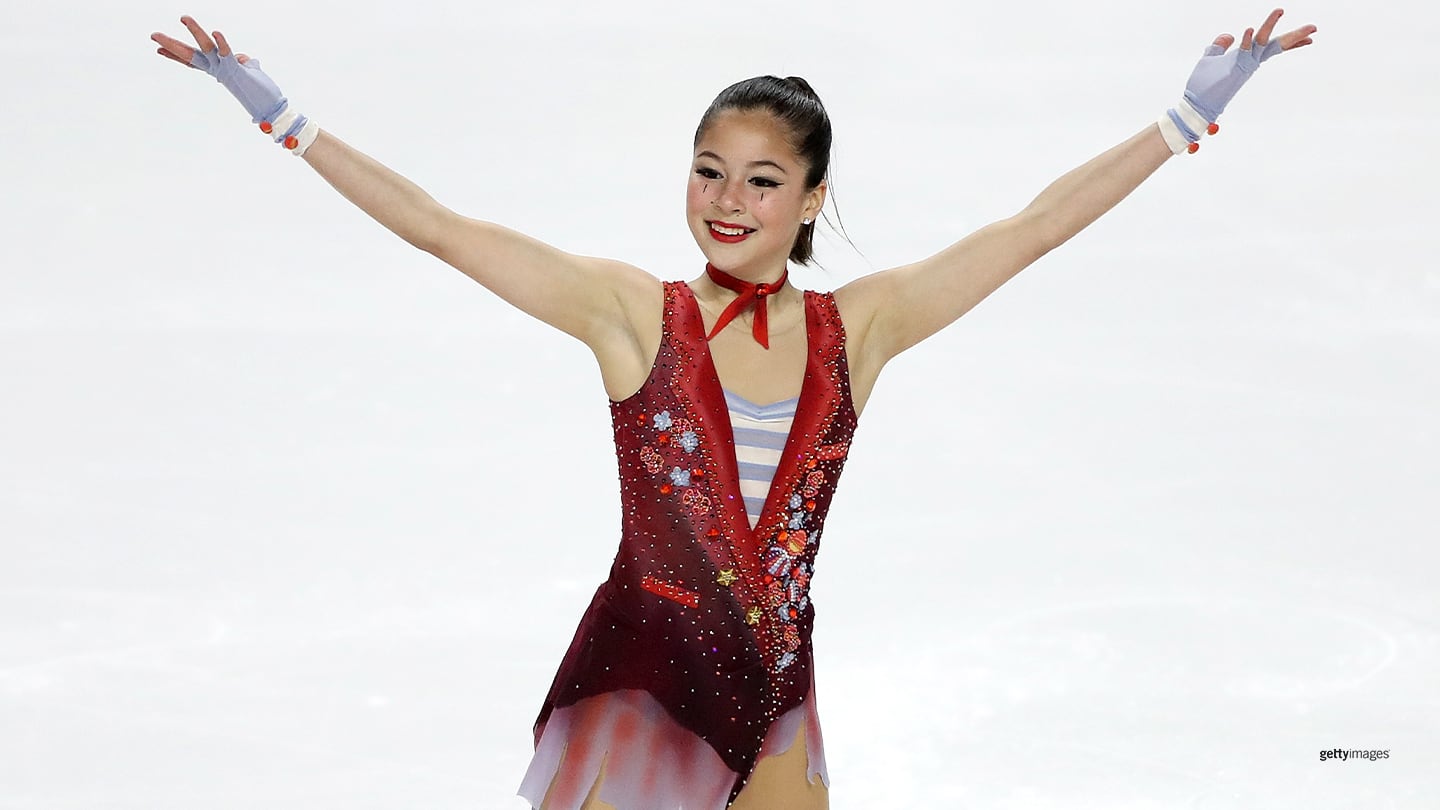 Alysa Liu skates in the Ladies Short Program during the U.S. Figure Skating Championships on Jan.14, 2021 in Las Vegas, Nevada.
Three years after becoming a national champion, Liu is finally old enough to represent the U.S. internationally. Still just 16 years old, the Richmond, California, native debuted at the senior international level this fall, and she's already won two Challenger Series events. The bigger tests are still to come with her expected debut in the ISU Grand Prix when she competes at Skate Canada on Oct. 29-31. Not that she's lacking for experience, though. Liu won her first U.S. title in 2019 when just 13 years old, then won again in 2020. She's also a bronze medalist at the junior world championships. Known for her otherworldly jumping ability — a necessity in modern figure skating — Liu could be Team USA's best hope to win an Olympic medal in women's figure skating for the first time since 2006.
Joey Mantia- Speed
Skating
Joey Mantia- Speed
Skating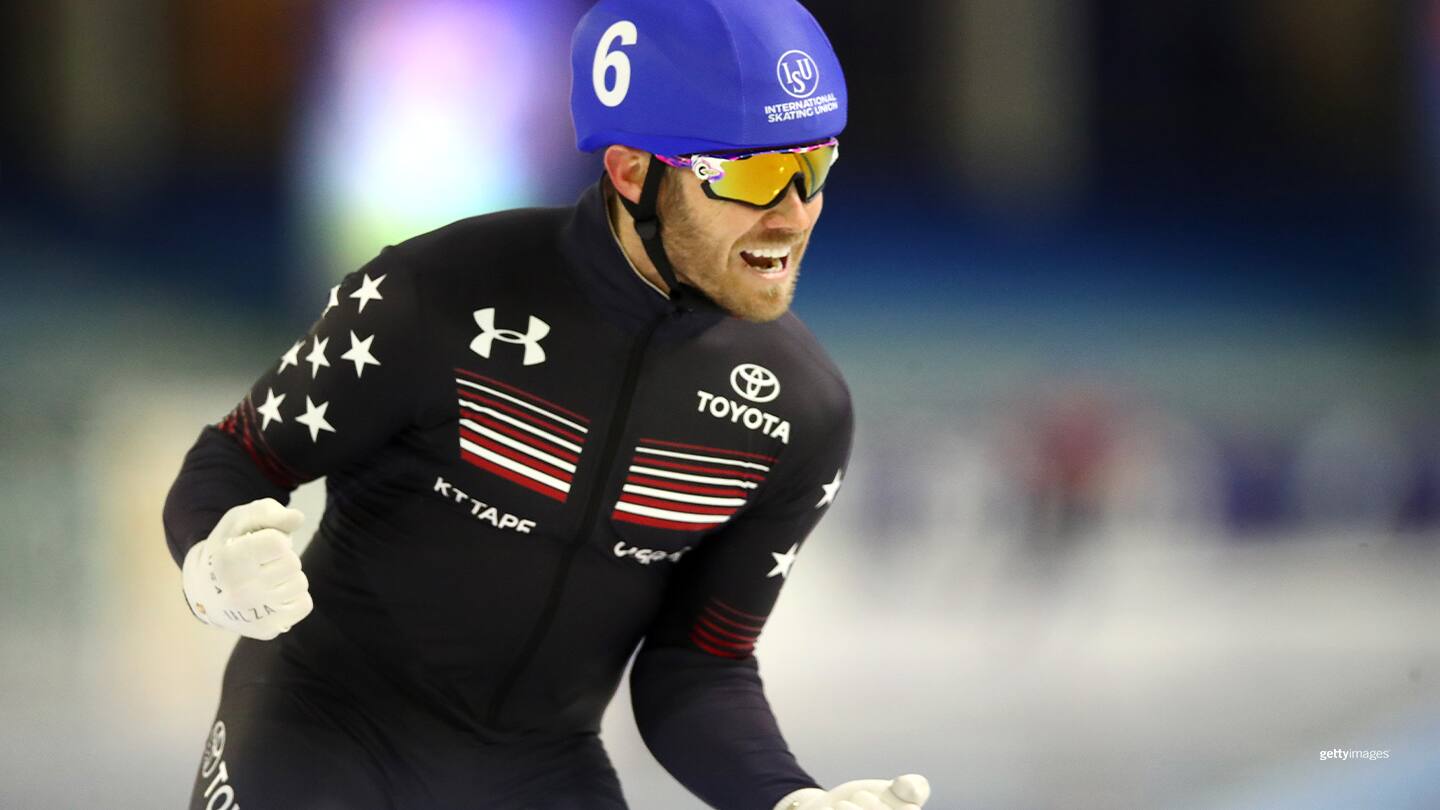 Joey Mantia celebrates victory after he competes in the World Speed Skating Championships on Feb. 13, 2021 in Heerenveen, Netherlands.
Mantia made his name on the inline speed skating circuit, though you'd hardly know it now that he's remade himself into one of the world's best speed skaters on ice. Mantia, now 35, is a specialist in the long track mass start event that eschews the usual time trial format, and in 2021 he won his third mass start world title in the past five years. The Ocala, Florida, native also competes at other long track distances, though, and is a former world championship medalist at 1,500 meters as well. Going into what would be his third Olympic Winter Games, Mantia will lead the U.S. team along with seven-time world champ Brittany Bowe. And, oh yeah, did we mention Mantia has 28 inline world titles too?
Auston Matthews of the Toronto Maple Leafs gets set for a faceoff against the Calgary Flames during an NHL game on April 13, 2021 in Toronto, Ontario, Canada.
Matthews stepped into North America's preeminent hockey market in 2016 and lived up to expectations. Now he's ready to take that skill to the world stage. An Arizona native, Matthews joined the Toronto Maple Leafs as the NHL's top draft pick in 2016 and promptly won the Calder Trophy as the league's rookie of the year. The talented center has helped transform the long-suffering franchise into contenders, and in 2021 he led the league with 41 goals. Still just 24 years old, Matthews was one of three players already named to the U.S. Olympic men's team, which will feature NHL players for the first time since 2014.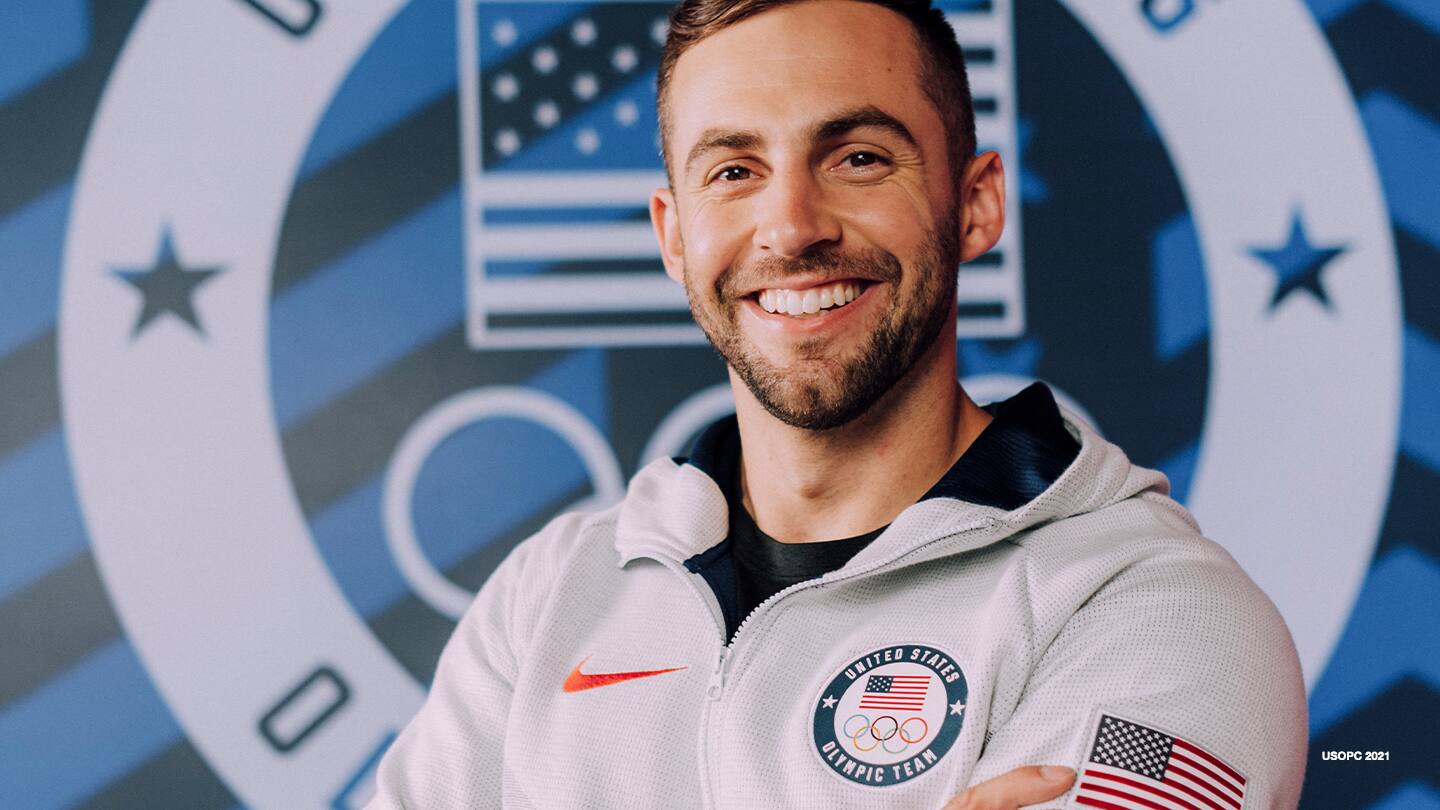 Chris Mazder poses at a Team USA photo shoot in West Hollywood, Calif.
Mazdzer made history in PyeongChang when he won a silver medal, marking the best finish by a U.S. singles luger at the Olympics. The 33-year-old is in the midst of a different kind of race this fall: against time. In September, the Salt Lake City native broke his foot during a training run, putting his quest for a fourth Olympic Winter Games in peril. Should he recover in time, Mazdzer could compete in Beijing both as a singles slider but also with partner Jayson Terdiman in doubles.
Mikaela Shiffrin- Alpine
Skiing
Mikaela Shiffrin- Alpine
Skiing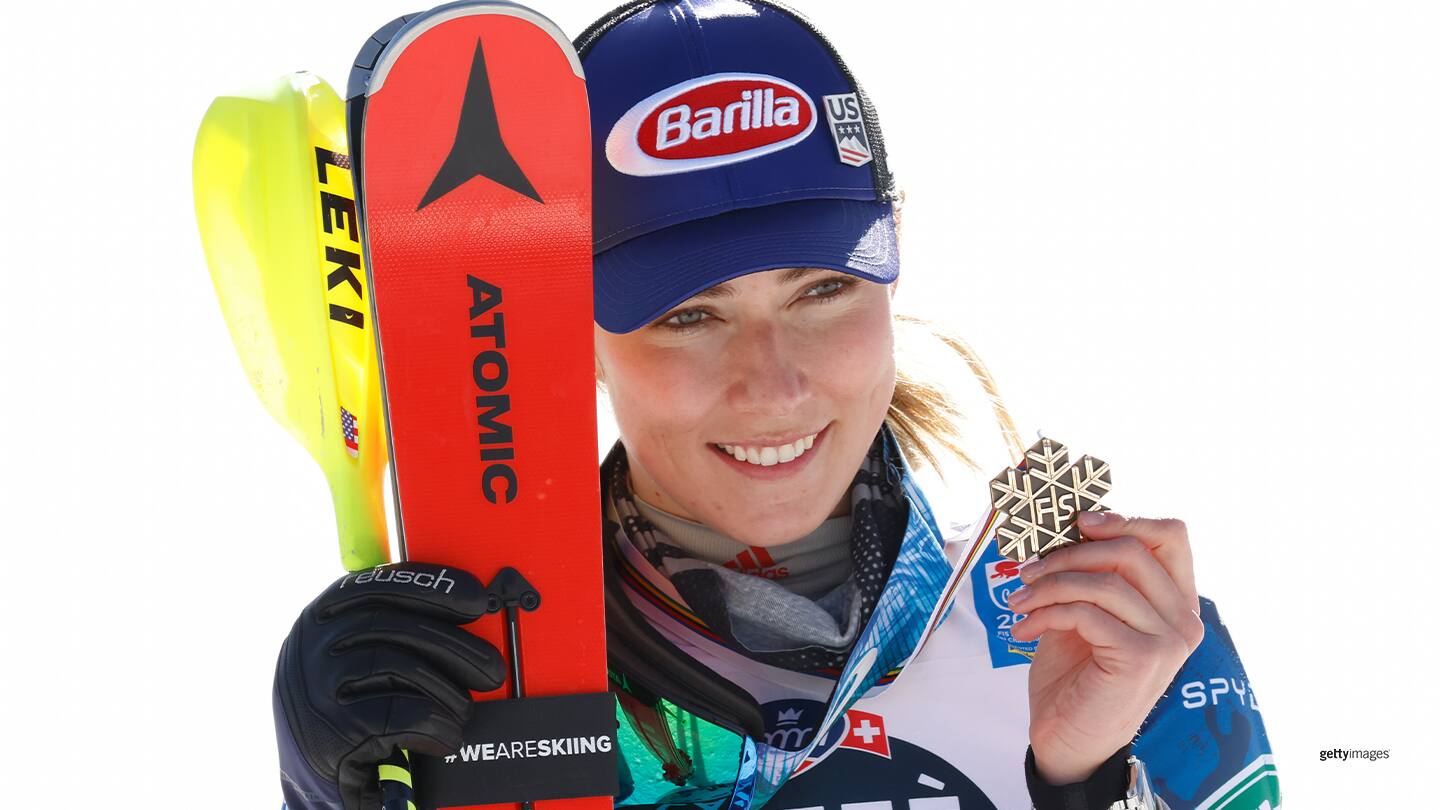 Mikaela Shiffrin wins the bronze medal during the FIS Alpine Ski World Championships Women's Slalom on Feb. 20, 2021 in Cortina d'Ampezzo, Italy.
When Shiffrin won her first Olympic gold medal in 2014, many predicted a bright future for the then 18-year-old. She's living that bright future now. Shiffrin, now 26, has grown into a force in the sport, her 70 world cup wins trailing only two of the sport's all-time legends: Lindsey Vonn (82) and Ingemar Stenmark (86). Initially renowned for her ability on slalom, the most technical event, Shiffrin remains one of the world's elite slalom skiers — no one has won more on the world cup level — but has also grown into a competitive racer across the spectrum and in 2018 became the first person to win a world cup event in all six alpine disciplines. After winning slalom in Sochi, then giant slalom gold and alpine combined silver in PyeongChang, the Edwards, Colorado, native should again be a bona fide contender in multiple events in Beijing.
Chrös McDougall has covered the Olympic and Paralympic Movement for TeamUSA.org since 2009 on behalf of Red Line Editorial, Inc. He is based in Minneapolis-St. Paul.