Six Takeaways From The U.S. Gymnastics Championships In Tampa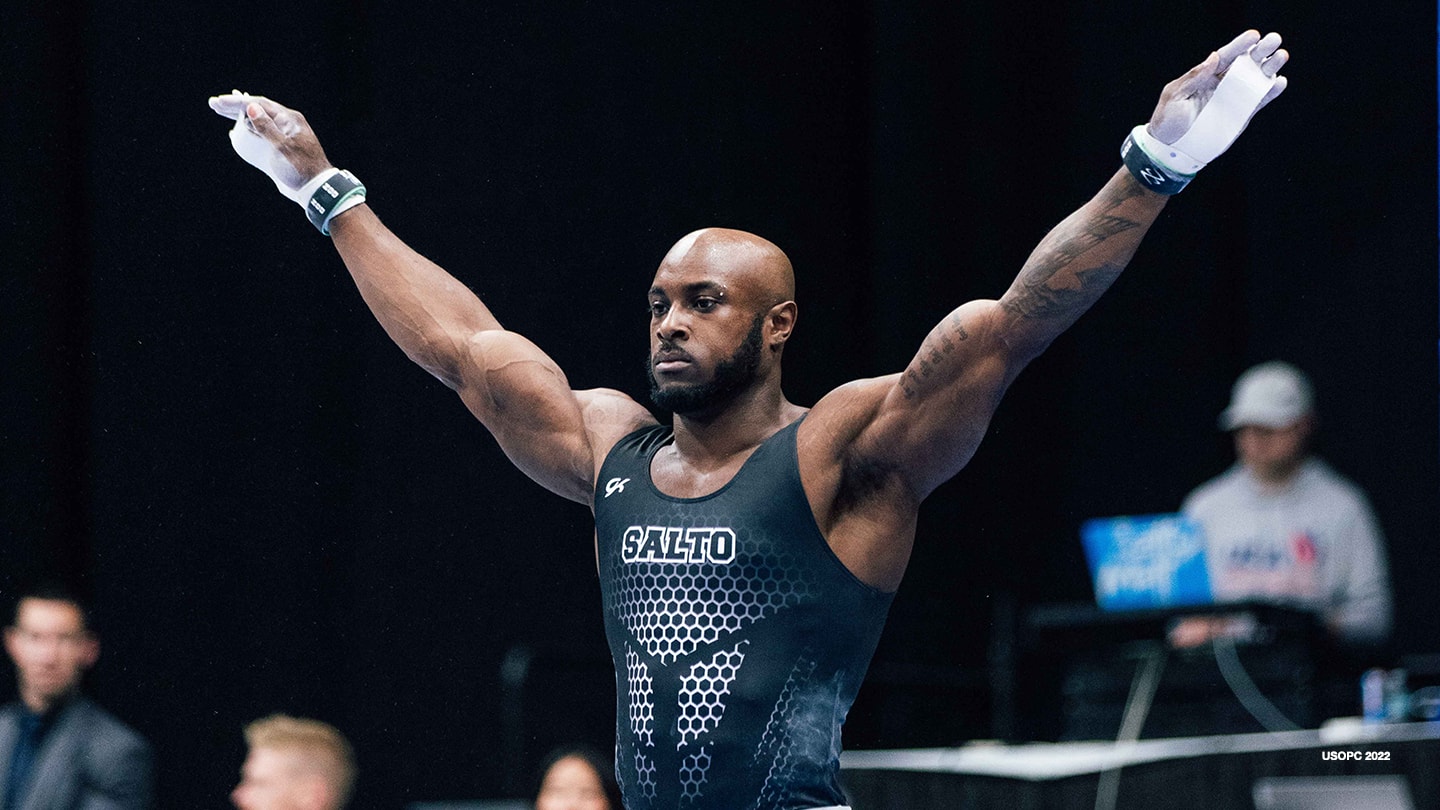 Donnell Whittenburg finishes his routine on the men's rings at the 2022 U.S. Gymnastics Championships on Aug. 19, 2022 in Tampa, Fla.
TAMPA, Fla. – The year following an Olympic Games often serves as a reset of sorts in gymnastics. With just three years between the Olympic Games Tokyo 2020 and Olympic Games Paris 2024, this weekend's OOFOS U.S. Gymnastics Championships was anything but a soft launch.

Olympian Brody Malone continued his ascent as the new face of the men's program in defending his national all-around title on Saturday, while Konnor McClain overcame personal hardship and a strong women's field to claim her first U.S. title one night later.

Malone and Donnell Whittenburg, the men's runner-up, earned automatic berths to the world championships that begin in late October in Liverpool, England. The rest of the five-member U.S. teams will be named following upcoming selection camps.

Here are six key takeaways from over the weekend at Amalie Arena.


Konnor Is A Star, And So Is
Shilese
Konnor McClain's star has been in the making since she was an 11-year-old appearing with Steve Harvey on a national TV talent show. After a tumultuous year in which she switched gyms and mourned the loss of her father, the 17-year-old rebuilt her confidence and lived up to her long-discussed potential by winning the all-around and balance beam titles. Most remarkable? She says she competed at only 70 to 75 percent of her ability this weekend as she comes back from a concussion and nursing stress fractures in her ankles.

Shilese Jones never had those lofty expectations, but she took a star turn this weekend and, if not for a fall on her final dismount on the competition, she very well would have won the U.S. title. After a disappointing end to the last Olympic quad, and then also losing her father in 2021, Jones rededicated herself to elite gymnastics. With a commanding presence every time she performed, her 14.850 score on uneven bars Friday held up as the top score of the weekend. Jones topped the standings on floor and bars, and even with falls on beam and bars Sunday the 20-year-old ended within a point of the all-around title.


Brody Is The Best Man Right
Now
After opening the competition Thursday with a rocky performance on the still rings, Brody Malone cruised to victory in the men's competition with relative ease. His final winning margin was more than five points over runner-up Donnell Whittenburg, and Malone earned U.S. titles on floor and high bar as well. A world bronze medalist in high bar last year, Malone could be climbing toward the world all-around podium as soon as this year. The low-key guy from Georgia is also learning into his new standing as the face of the U.S. men's program.
The American Women Remain Top
Heavy
After losing their stranglehold on the Olympic team title last year, and then losing all-timer Simone Biles to retirement, the U.S. women's program found itself it in a rare state of uncertainty going into 2022. Could they possibly remain as dominant as they had been for the previous decade? This group sure looks like they can. With just two years until the 2024 Olympics in Paris, and a new three-person U.S. leadership group installed, the top crop of American women shined all weekend. Konnor McClain and Shilese Jones headlined the show, but Jordan Chiles, Kayla DiCello, Jade Carey, Skye Blakely and Leanne Wong each made a strong case for the world championships team as well. Instead of a potential rebuild after Tokyo, this U.S. team looks ready to compete for world titles right away.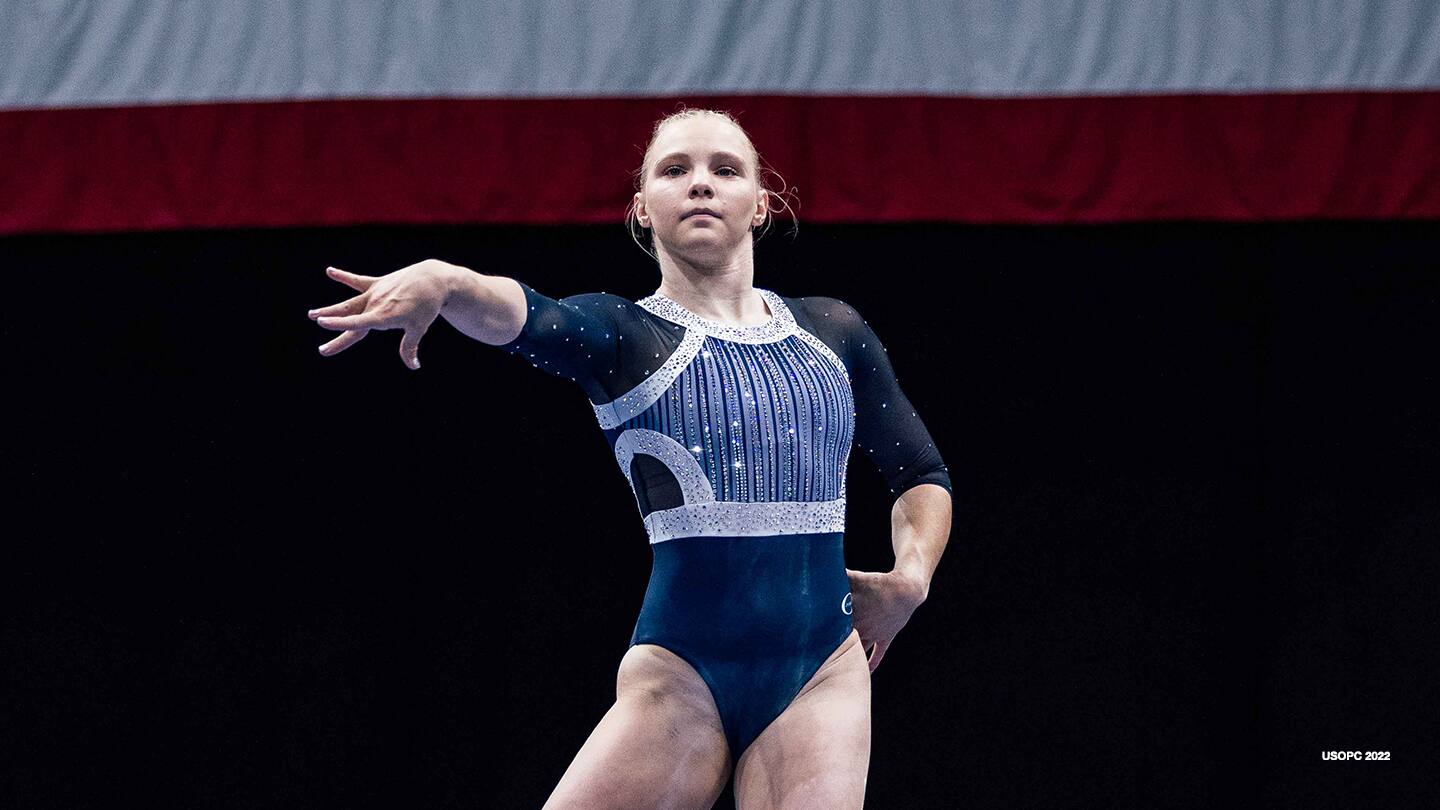 Jade Carey competes during the women's balance beam at the 2022 U.S. Gymnastics Championships on Aug. 20, 2022 in Tampa, Fla.
No U.S. women's gymnasts have ever gone on to the NCAA and then come back to the national championships. Jade Carey (Oregon State) and Jordan Chiles (UCLA) did just that this weekend. Having hardly taken a break after the NCAA season, both elicited some of the loudest cheers this weekend — and for good reason. Chiles was particularly sharp with competitive scores across the board. Carey, the reigning Olympic floor exercise gold medalist, finished second in that event and won vault. With several weeks now to prepare for the worlds selection camp, both are in position to earn a ticket to ride with the U.S. team to Liverpool. Just as notable, both gymnasts brought some of that trademark NCAA enthusiasm to Tampa — as did Leanne Wong, who competes collegiately for Florida. There was perhaps no clearer sign of the more jovial mood at this year's national champions than when Shilese Jones lifted Chiles over her head as part of the Lion King Cam between rotations.


Few would have been surprised if Donnell Whittenburg had quietly exited the sport after missing out on the 2016 U.S. Olympic Team. Fewer still would have thought twice if he had retired after missing out again last year. Instead, Whittenburg, who turned 28 during the competition, looked as good as he has in years, and he successfully worked a U.S. bonus system to earn the runner-up finish and an automatic spot on the world championships team. The bonus system, which is designed to encourage difficulty to help close the gap between the U.S. and the sport's Big Three countries, resulted in a final rank order that's a little different than had the event used international scoring. Either way, look to rising star Asher Hong, 2020 Olympians Yul Moldauer and Shane Wiskus, and the newly emerging Colt Walker as top candidates to fill out the world championships team.


Where Do The Specialists Fit
In?
Stephen Nedoroscik is the defending world champion on pommel horse, and he spun his way to a second straight U.S. title on the event Saturday. Curran Phillips posted easily the highest scores on the parallel bars to win his first U.S. title. The problem? Both are event specialists, and without the right mix of all-arounders to fill out the other four spots on the world championships team, they might find themselves on the outside looking in. While Phillips, of Stanford, competed in three events this weekend, Nedoroscik of Penn State is a true specialist, only doing one. The world championships team final format requires each county to field three gymnasts per event, so bringing one athlete who can only fill one out of the 18 needed routines could be a tricky proposition. Alex Diab, another specialist who is one of the country's top still rings workers, will be in a similar position.
Chrös McDougall has covered the Olympic and Paralympic Movement for TeamUSA.org since 2009 on behalf of
Red Line Editorial, Inc.
He is based in Minneapolis-St. Paul.