Gymnastics' U.S. Classic Will Help Team Picture Come Into Focus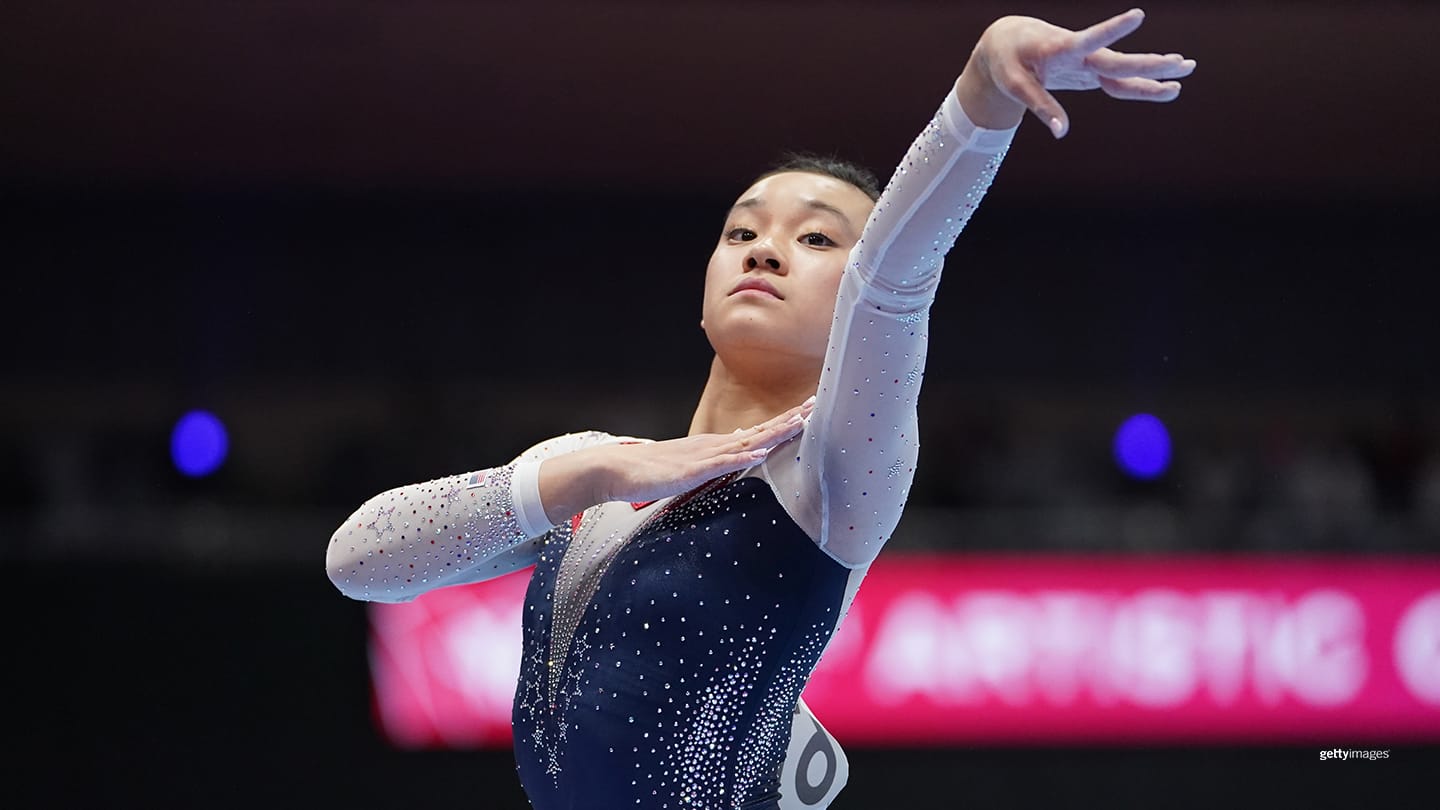 Leanne Wong competes in the floor exercise during the women's all-around final at the FIG Artistic Gymnastics Championships on Oct. 21, 2021 in Kitakyushu, Fukuoka, Japan.
Even without some of gymnastics' most familiar names, this weekend's U.S. Classic, the last major event before August's U.S. Championships in Tampa, Florida, promises to be illuminating.

The overall picture of U.S. teams is far different than it was last summer, when the U.S. women stormed to team silver in unexpected circumstances at the Olympic Games Tokyo 2020. A year on, Olympic all-around champion Sunisa Lee and team members Jade Carey, Jordan Chiles and Grace McCallum are in college. Four-time Olympic champion Simone Biles is planning her wedding to Houston Texans safety Jonathan Owens. Tokyo silver medalist MyKayla Skinner is settling down in Utah.

Most have left the possibility of a return on the table, with Lee and Carey openly announcing their intentions and attending a national team camp earlier this month.

But neither will be competing at this weekend's Classic in Salt Lake City, one reason the overall picture of the U.S. women's team is presently hazy. Top prospects Kayla DiCello, the all-around bronze medalist at the world championships last fall, and Konnor McClain, who did supremely well on the team's European tour this spring, were originally scheduled to compete but withdrew earlier this week.

What the Classic will do is provide a snapshot of where other top prospects are, and allow newer talent to come to the forefront ahead of both the U.S. Championships and October's world championships in Liverpool, England, where the top three teams will lock in Olympic berths to the Olympic Games Paris 2024.

The Classic runs July 29-31, with the women's competition Saturday night and the men's on Sunday. With that in mind, here are a few things to look out for.


Many of the gymnasts expected to contend for the U.S. title in Tampa are not on the roster for Salt Lake City, but Leanne Wong is showing up, just as she has since her breakout win at the American Cup in 2019.

Still just 18, Wong has accomplished a lot, including being named a traveling alternate to the Tokyo Olympic team and winning all-around silver and floor exercise bronze at last year's world championships in Kitakyushu, Japan. Even as a star freshman on the University of Florida team last season, competing for Team USA has never been far from Wong's mind.

"I wasn't really planning on stopping my elite career," Wong said at the world championships last year, and she's keeping to that.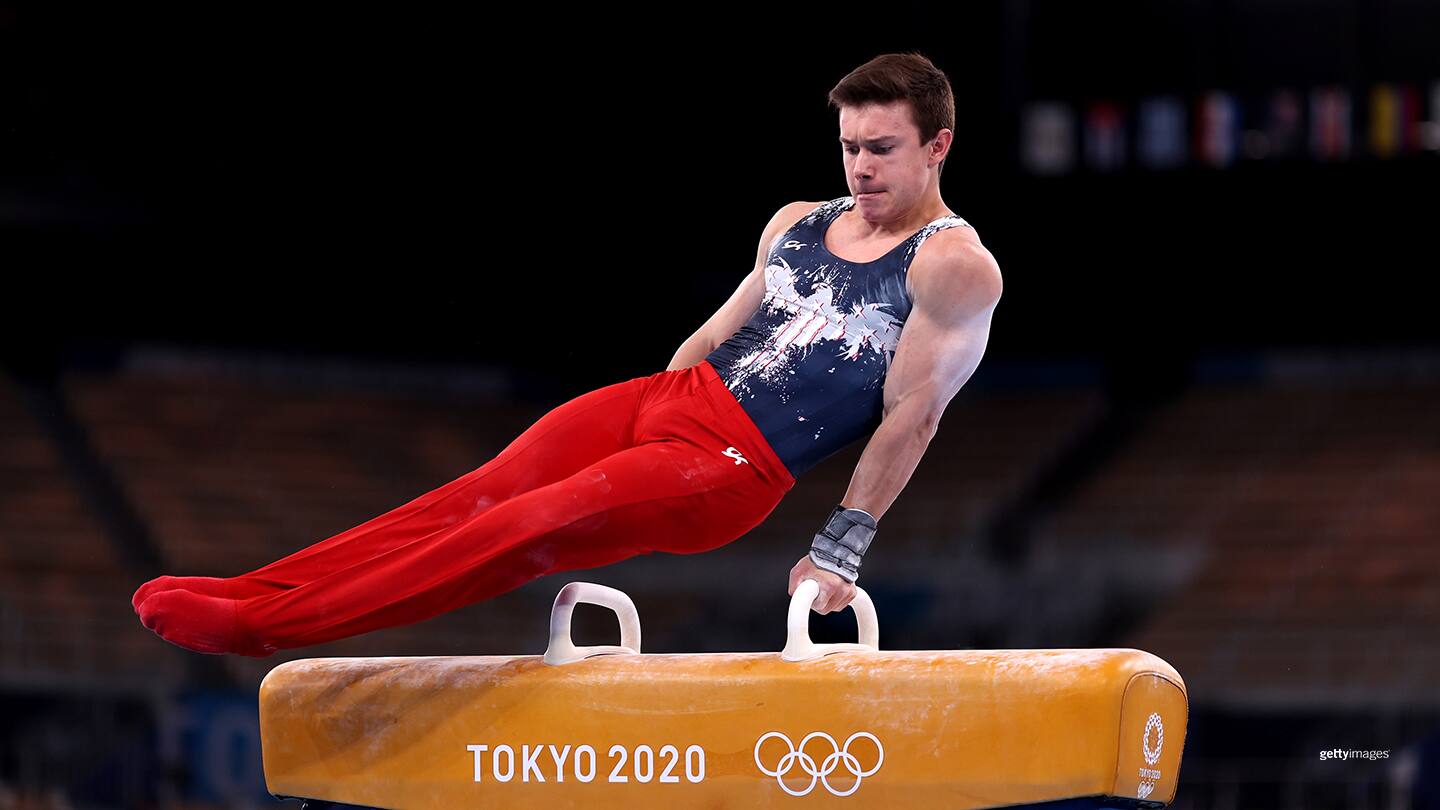 Brody Malone competes on the pommel horse during the men's all-around final at the Olympic Games Tokyo 2020 on July 28, 2021 in Tokyo.
An Open Women's
Competition
Fourteen women will contend for the Classic title, with Wong and veteran Shilese Jones far and away the most experienced gymnasts in the field. That leaves plenty of room for someone new to emerge in the top three, and there is no shortage of candidates.

Reigning U.S. junior champion Katelyn Jong, who turns 16 this week, will be making her senior debut, as will 2021 junior silver medalist Madray Johnson. Top prospects Nola Matthews, a standout on uneven bars, and Charlotte Booth, who is coached by 1988 Olympian Brandy Johnson, will also be leaping into the senior division for the first time.

For a few women, the Classic represents the last chance to qualify to the U.S. Championships in Tampa. Those looking to do so will need to score 50.5 or above in the all-around, or 38.35 over three apparatus, or 26.25 over two events.


The Olympians Are Back In
Town
For years, the U.S. Classic was a women's competition only, but this year for the first time the men are included, too, and they have turned out in force. Exactly 50 of them, most affiliated with an NCAA team, will vie for podium places.

The field is highlighted by 2020 Olympians Brody Malone, Yul Moldauer and Shane Wiskus, three gymnasts who may form the backbone of this year's world team, while Stanford standouts Taylor Burkhart, Khoi Young and Riley Loos will jostle for position.

Others to keep an eye on include University of Michigan's Paul Juda, who captured the NCAA all-around title this spring in an upset over Malone, the reigning U.S. champion, and 18-year-old Fred Richard of Massachusetts, who announced himself by winning four gold medals, including the all-around title, in the junior division at last month's Pan American Championships in Brazil.

Seeing so many gymnasts vying for position raises the overall level.

"Everywhere you look, you see someone improving," Young remarked in a recent interview with USA Gymnastics. "Everywhere you look, you see someone that could be better than you in a year or someone that is better than you right now."


The World Pommel Horse Champion Rides
Again
Travel issues meant Stephen Nedoroscik barely made it to Japan for the world championships last fall, but once there, the 23-year-old made every second count.

Despite missing his scheduled training session, the pommel horse specialist from Penn State had a fantastic competition, claiming the only gold at the world championships for the U.S. with a showstopping routine in the final to become the first American man since Danell Leyva in 2011 to win a world title — all while dealing with a broken bone in his hand.

The Classic will be Nedoroscik's first competition since the world championships. Nedoroscik described 2021 as "a rollercoaster that went down, up, up, down, up, up, down, down," on his Instagram. "Which isn't necessarily the most fun roller coaster, but I'd ride it again if I were given the chance."

That chance comes again on Sunday.