Through Turmoil, Heartbreak And Injuries, Konnor McClain Is Back On The Path To Gymnastics Stardom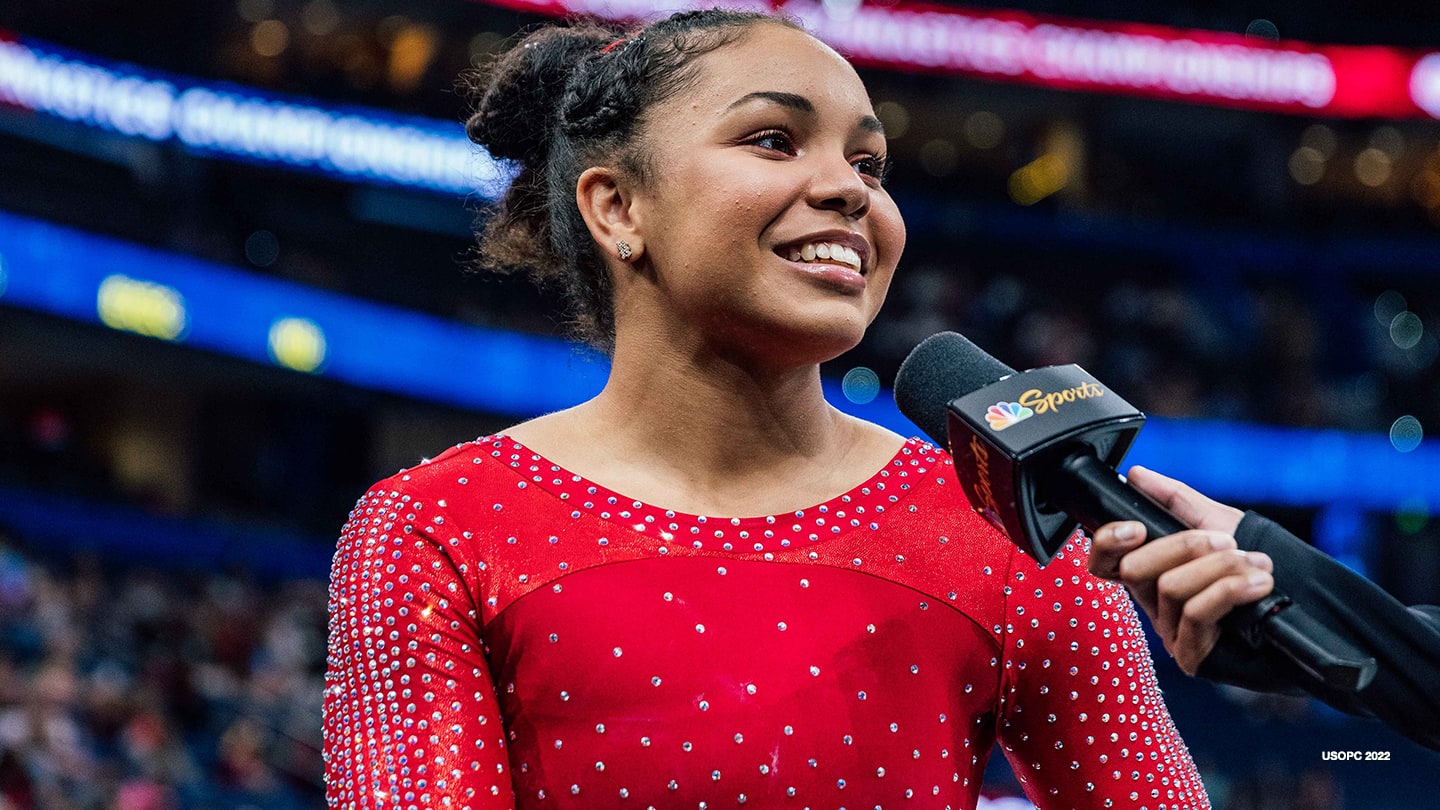 Konnor McClain during an interview with NBC Sports following competition at the 2022 U.S. Gymnastics Championships on Aug. 21, 2022 in Tampa, Fla.
TAMPA, Fla. – Konnor McClain arrived at World Olympic Gymnastics Academy in Texas a year ago as a broken soul. Her gymnastics, she said, was "garbage." Her confidence shattered. Picking up the pieces to rebuild the 16-year-old, regarded as one of the most talented gymnasts in the country, would be a gargantuan task for her new coaches, Valeri and Anna Liukin.

On Sunday night, in front of an enthusiastic crowd in Tampa, Florida, the rebirth came to fruition.

Following a year and a half of turmoil, heartbreak and injury struggles, McClain, now 17, strung together eight strong routines over two days at the OOFOS U.S. Gymnastics Championships to win the all-around title in her first try as a senior. Long considered a star-to-be for the 2024 Olympic quad, McClain positioned herself as just that, all while competing at what she described as 70 to 75 percent of her true ability.

"I never thought this could happen, ever," McClain said. "Just looking back at last year and being where I was last year, this is so crazy to me."

Last year's national championships were held in Fort Worth, Texas, not far from McClain's new gym, which is known as WOGA. She made it to the arena that weekend, but not to compete.

McClain by then had a reputation. As an 11-year-old she performed a balance beam routine on a national TV talent show, telling host Steve Harvey that she wanted to win the Olympic all-around title in 2024. Then, step-by-step she marched toward that goal. A star on the junior level, McClain won the U.S. all-around silver medal in 2019, then went on to the inaugural junior world championships as the alternate for the American team.

All signs were pointing her toward the Olympic Games Paris 2024 — the first she'd be eligible for based on her age.

Then the Olympic Games Tokyo 2020 were postponed a year, and a subsequent adjustment to the minimum-age requirement suddenly made her eligible. A little more than a year before the Games, she reset her sights from 2024 to 2021. A production company owned by LeBron James began filming her journey as part of a Peacock docuseries about Olympic women's gymnastics hopefuls. Everything was moving fast.

Then, at the U.S. Classic in May 2021, she struggled. A lot.

"I literally thought that I was the most garbage gymnast ever," she said this week.

The pressure mounting, and her love for the sport waning, McClain came home from practice one day shortly after that and made a split-second decision. She wanted to move gyms.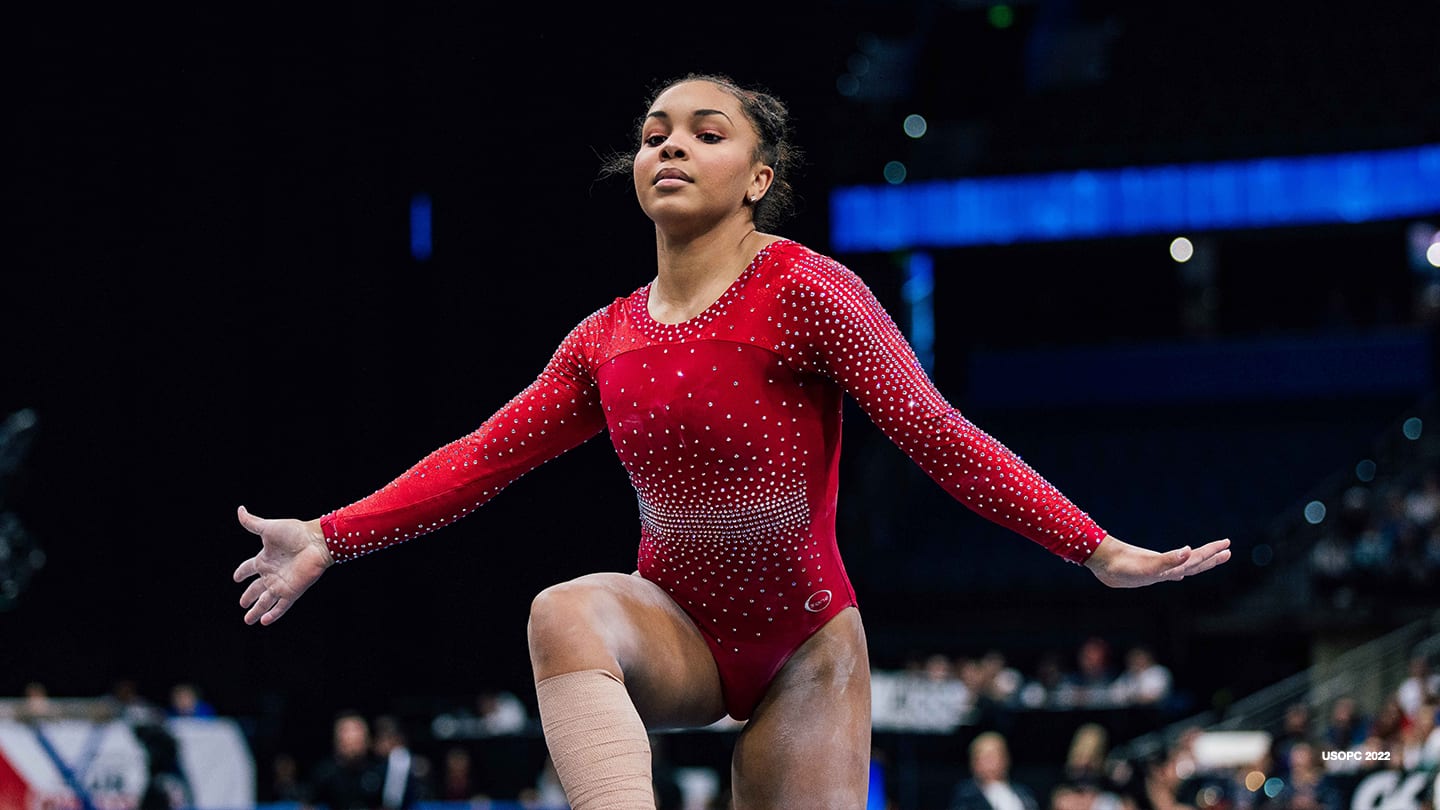 Konnor McClain competes during the women's floor exercise at the 2022 U.S. Gymnastics Championships on Aug. 21, 2022 in Tampa, Fla.
Twelve hours later, she had packed up her room at the family's West Virginia home, hopped in the car with her dad Marc and hit the road, headed toward Texas.

The Liukins are well-known in the sport. Their WOGA gym has produced two Olympic all-around champions, including their daughter Nastia Liukin in 2008. Valeri Liukin, a co-founder and owner of WOGA, had also built a relationship with McClain from his time as the elite development coordinator from USA Gymnastics.

When McClain arrived, Anna Liukin remembers finding a teenager nursing ankle injuries and her confidence level "completely down."

"She was very hard on herself," Anna Liukin said. It's not uncommon for elite gymnasts to have a "Triple A personality" and take any setback as a catastrophe, Liukin said. McClain at that point was especially low.

A decision was made to pull the plug on 2021, which meant withdrawing from the national championships and Olympic trials. Slowly the coaches began building her back up.

"My philosophy on this is I am trying to preach to her to always stay present," Liukin said. "If we had a good day of training, enjoy this, appreciate it, be grateful for this and stay present. Try to forget the past and not be anxious about the future. It's a hard task for a 17-year-old."

The process seemed to be working. Back to her original timeline, McClain was making progress and qualified for her first world championships team last fall. Then, last December, Marc contracted COVID-19. Thousands of miles away as Marc clung to life on a ventilator, McClain was despondent. He died in late December. Her grandma passed less than a week later.

In gut-wrenching social media posts, she questioned if she even wanted to continue in the sport. Slowly, she began the rebuilding process once again.

Outwardly, McClain was progressing nicely as a gymnast in early 2022, winning the all-around at the Winter Cup in Frisco, Texas, and the City of Jesolo Trophy, an international team event held in Italy.

Behind the scenes, it wasn't always going so well.

"Honestly for a really good two or three months it was kind of like a seesaw, ups and downs," Liukin recalled.

Then the injuries began piling up. McClain missed last month's U.S. Classic, the main pre-nationals tune-up, while recovering from a concussion and stress fractures in both shins. As recently as two weeks ago, it wasn't a given that McClain would even be ready for nationals.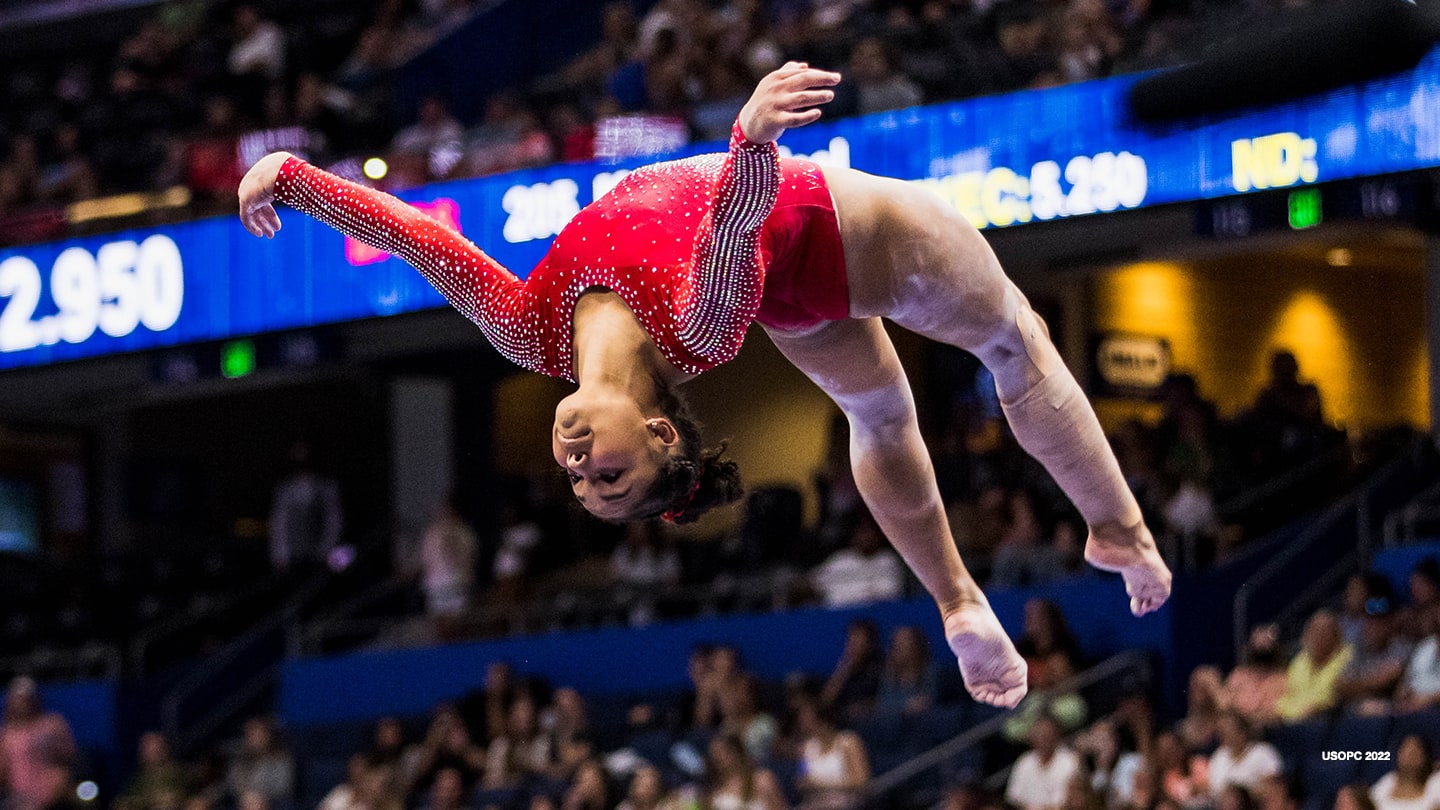 Konnor McClain competes during the women's balance beam at the 2022 U.S. Gymnastics Championships on Aug. 21, 2022 in Tampa, Fla.
Coming into Tampa, she cautiously listed her goal as simply hitting her routines. A national title?

"I've never even thought about it," she said. "I just tried to make it to this competition because coming here was a really hard road for me."

Known for her powerful yet technically proficient gymnastics, McClain performed a show-stopping beam routine Friday, posting the highest score of the night on that event. She left the building within striking distance of Shilese Jones for the all-around lead.

On the first rotation Sunday, McClain turned a .8 deficit into a 1.1-point lead after Jones fell on beam and McClain nailed her double twisting Yurchenko vault. Though McClain had some uncharacteristic struggles on beam and missed one of her skills, her lead held up going into the final rotation. However, Jones was in position to regain it if she once again hit her uneven bars routine, which had scored the highest of any routine on Friday night.

Instead, Jones — who has faced hardships of her own this past year, and also lost her dad last December — sat down on her dismount. When the scores came up, Liukin whispered into McClain's ear.

"Guess what?" she said. "You won."

McClain had no idea, and even an hour later was still struggling to comprehend it.

"This is so unbelievable right now," she said. "It's so unreal, and I honestly can't believe it. I'm still in shock a little right now."

The next step for McClain and the other top gymnasts will be a selection camp, where five women will be named to the U.S. team for the world championships that start in late October in Liverpool, England.

McClain's journey still has a long way to go. Finally, after nearly two years of turmoil, she feels like she's back where she wanted to be with two years to go until the Paris Games.

"My confidence has grown so much just in the last couple months," she said. "Just doing routines over and over again, and knowing I can do the routines and coming to the competition knowing I can make it too. It's such a big difference being so confident and not being garbage anymore."

The only thing missing from this weekend was being able to celebrate with her dad. Instead, she performed wearing a patch with his initials on it, dedicating her performance to her biggest supporter.

"He would be so proud of me," she said. "I just know that."
Chrös McDougall has covered the Olympic and Paralympic Movement for TeamUSA.org since 2009 on behalf of
Red Line Editorial, Inc.
He is based in Minneapolis-St. Paul.