Nine U.S. Fencers Qualify For Olympic Games In World Cup Action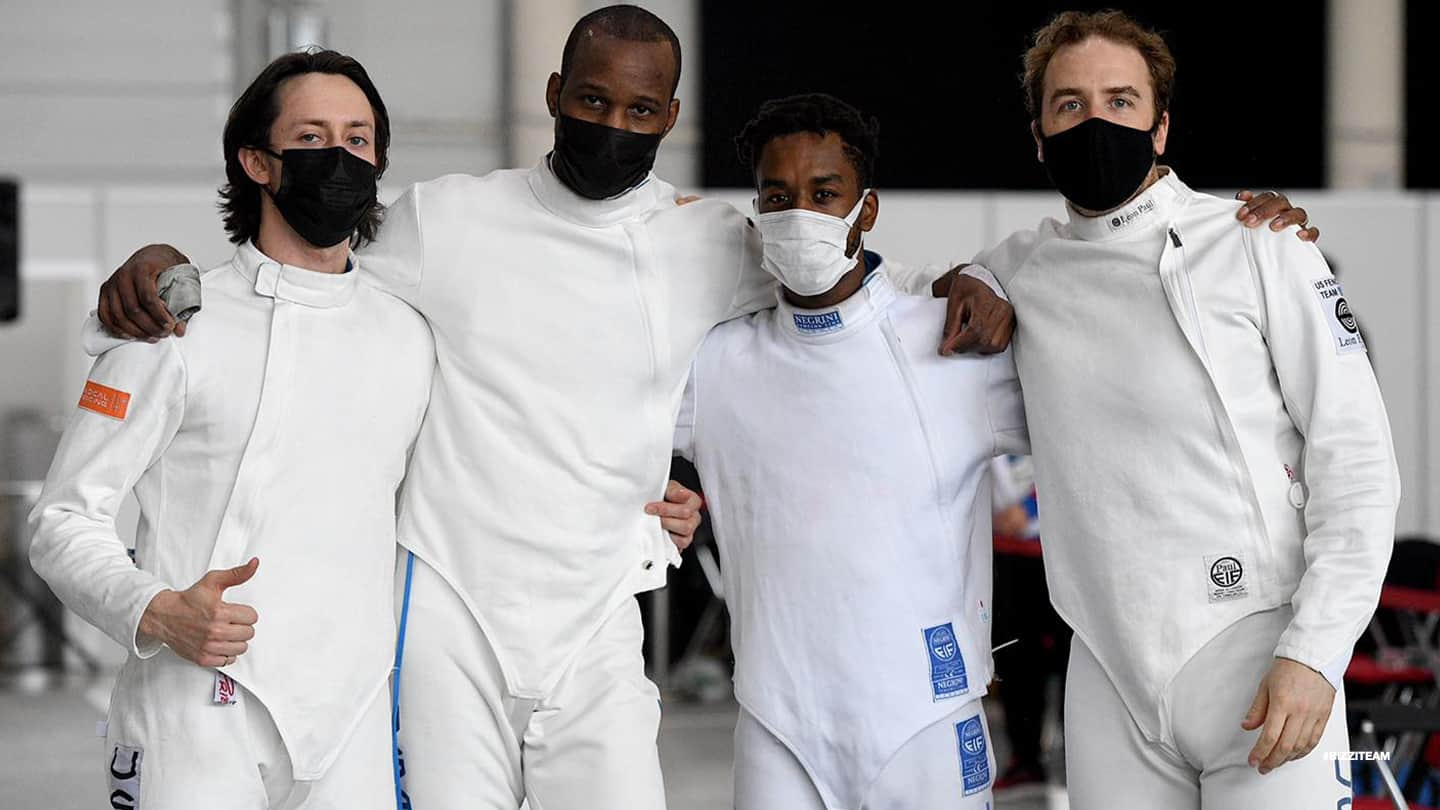 (L-R) Epee fencers Jake Hoyle, Yeisser Ramirez and Curtis McDowald have all secured their spots on the U.S. Olympic Team.
Spots on the U.S. Olympic fencing team for this summer's Olympic Games Tokyo 2020 are filling up fast.

Nine athletes have now qualified for the Games based on world cup results earned over the past two weekends. First in Budapest, Hungary, March 11-14, Daryl Homer and Eliza Stone qualified in saber. Then March 19-23, in Kazan, Russia, four athletes qualified in epee: Courtney Hurley, Kelley Hurley and Kat Holmes, plus replacement athlete Anna van Brummen. Also in Kazan, Jake Hoyle, Curtis McDowald and Yeisser Ramirez qualified in men's epee. These athletes represent a mix of Olympians and relative newcomers.

Homer and Stone will join Eli Dershwitz and Mariel Zagunis on the U.S. saber team, with Dershwitz and Zagunis having qualified in early 2020 prior to the COVID-19 pandemic. Homer, the reigning Olympic silver medalist, will be on his third Olympic team. Stone will be competing in her first Olympic Games and was a bronze medalist at the 2018 world championships.
(L-R) Kelley Hurley, Anna van Brummen, Kat Holmes and Courtney Hurley have all secured their spots on the U.S. Olympic Team.
The Hurley sisters and Holmes made history in 2018 when they became the first U.S. women's epee team to win a senior world championship. Along with Van Brummen, the team has a combined six Olympic appearances and 35 world championship appearances. Van Brummen is the only Olympic newcomer on the team, which had earned medals in two of three world cups prior to the pandemic shutdown, including one in Barcelona that earned an Olympic quota spot.

Hoyle, McDowald and Ramirez will all be making their first appearance at the Olympic Games. But the team has a combined five senior world championships and earned three world cup medals. The replacement athlete for the men's epee team will be determined at an event in May.

Foil fencers will have a chance to qualify this coming weekend in Doha, Qatar.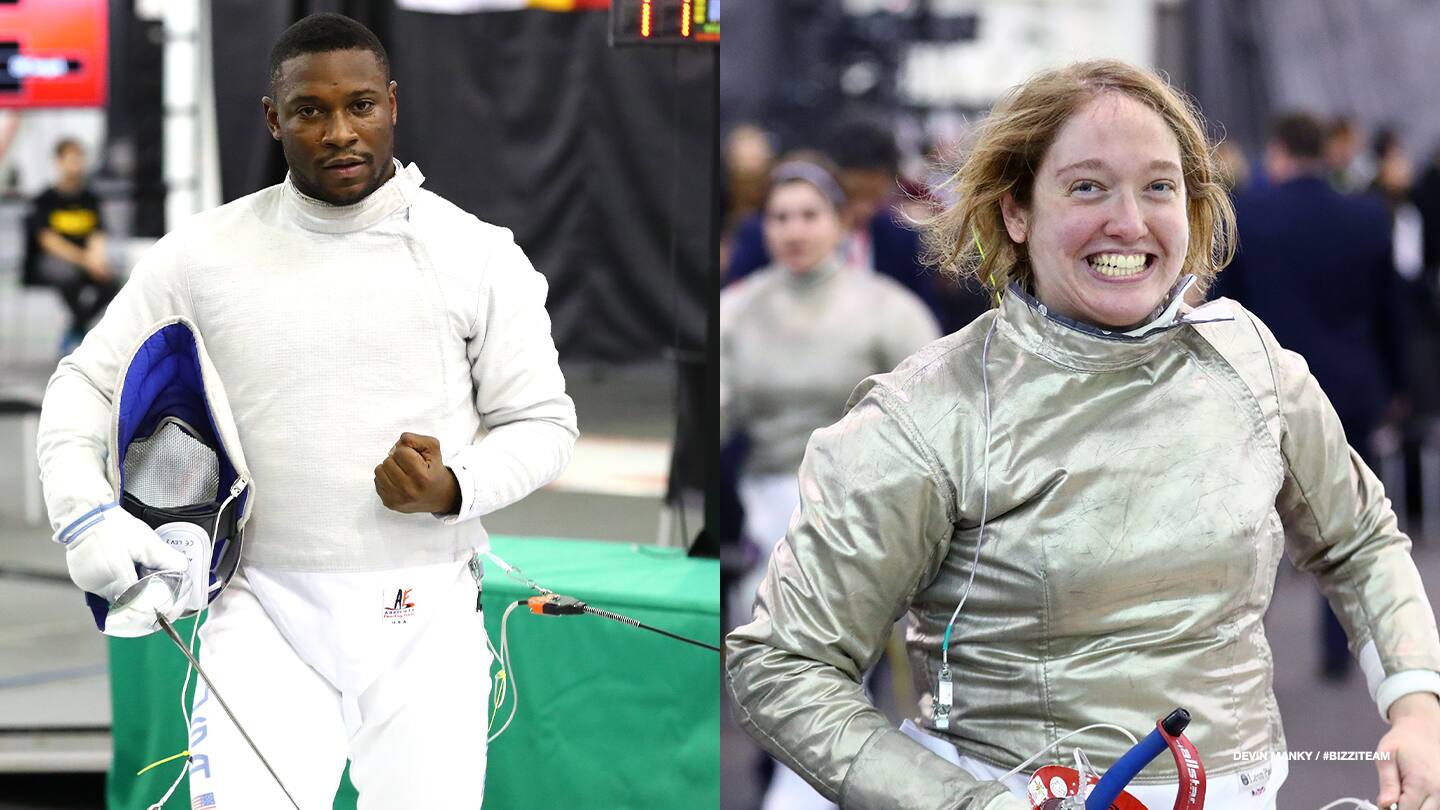 (L) Daryl Homer and (R) Eliza Stone have both secured their spots on the U.S. Olympic Team.
Todd Kortemeier is a sportswriter, editor and children's book author from Minneapolis. He is a contributor to TeamUSA.org on behalf of
Red Line Editorial, Inc.