Saber Fencers Andrew Mackiewicz, Francesca Russo And Dagmara Wozniak Clinch Olympic Berths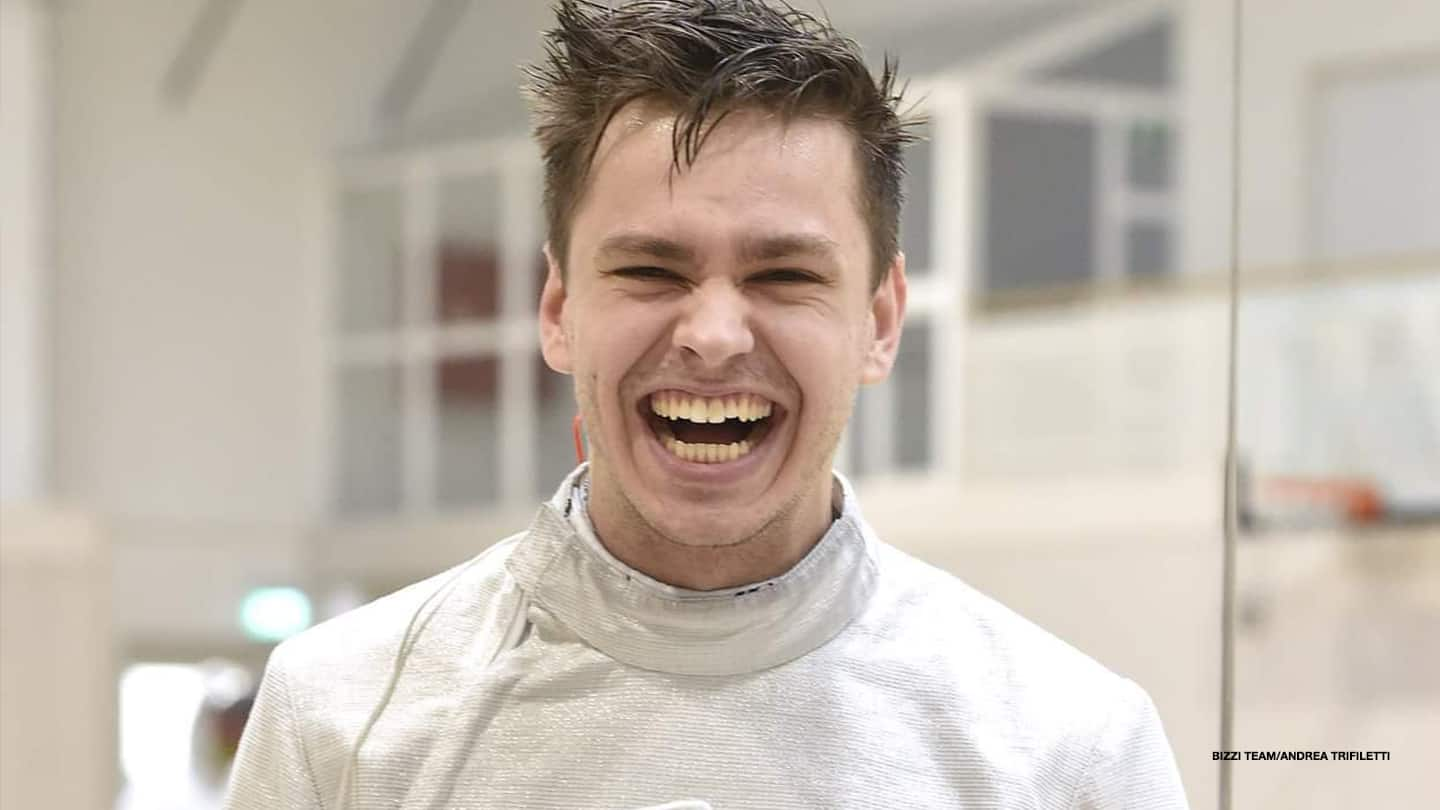 Andrew Mackiewicz smiles at the Men's Sabre World Cup on March 6, 2020 in Luxembourg, Belgium.
Three more U.S. fencers have secured their places at the Olympic Games Tokyo 2020, meaning the men's and women's saber teams are nearly complete.

Andrew Mackiewicz and Francesca Russo will be headed to their first Olympic Games, while Dagmara Wozniak will return for her fourth Games with one medal to her credit, a bronze from Rio in 2016. These three athletes accumulated enough points during the Olympic qualifying period to mathematically clinch their spots. Each team has three individual spots plus a fourth replacement spot for an athlete who is eligible to fence in only the Olympic team event. While Mackiewicz earned an individual spot, Russo and Wozniak will battle it out this weekend at the North American Cup for the last individual spot.

Mackiewicz earned the third individual spot on the U.S. team alongside Olympic medalist Daryl Homer and two-time Olympian Eli Dershwitz. Mackiewicz was a two-time NCAA national champion at Penn State and is a three-time member of the U.S. Senior World Team. He also earned team bronze at the 2014 junior world championships.

Tokyo will mark the senior team debut for Russo, one of few fencers to do so in U.S. history. She is a five-time member of the Junior World Team. Russo was a 2013 junior world team champion and a two-time NCAA national champ with Notre Dame.

Wozniak made her Olympic debut as a replacement athlete in 2008. She finished eighth as an individual in London in 2012, then won team bronze in Rio. Wozniak currently holds the final individual spot and can clinch it with a top-32 finish at the North American Cup. Russo and Wozniak will join two-time Olympic gold medalist Mariel Zagunis and former world champion Eliza Stone on the U.S. team.
Todd Kortemeier is a sportswriter, editor and children's book author from Minneapolis. He is a contributor to TeamUSA.org on behalf of
Red Line Editorial, Inc.