Bodysuits vs. Leotards for Tokyo? Team USA Gymnasts Share Their Thoughts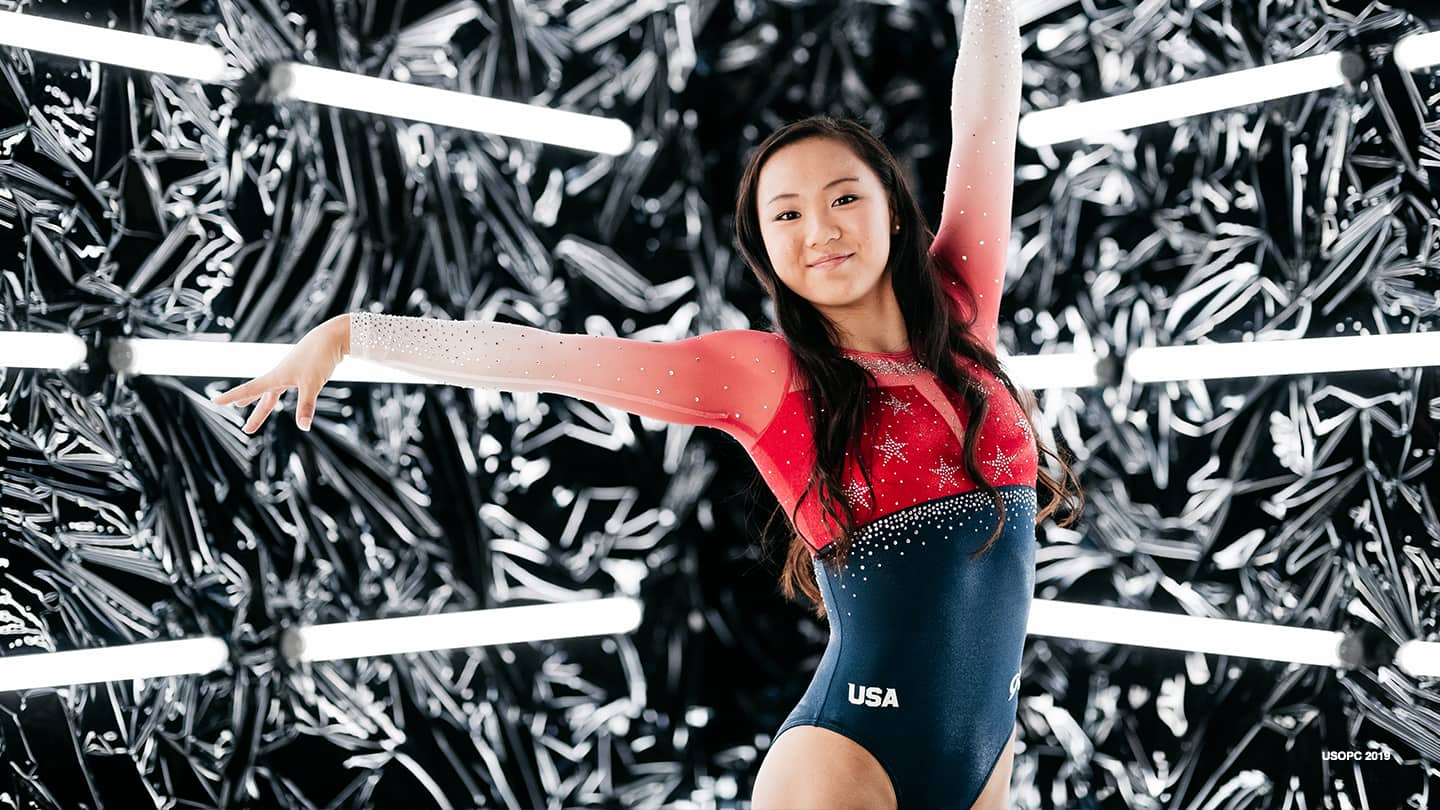 Kara Eaker poses during the Team USA Tokyo 2020 Olympics shoot on November 23, 2019 in West Hollywood, California.
Full-length bodysuits are having a moment in gymnastics, and while U.S. gymnasts are supportive of the trend and its far-reaching message, they are unlikely to wear them at this summer's Olympic Games.

The long-legged garment made international headlines when German national team members Sarah Voss, Kim Bui and Elisabeth Seitz wore it at April's European Championships in Switzerland, eschewing the traditional leotard, which leaves the legs bare.

Part of the reason Voss, Bui and Seitz opted for bodysuits was to illustrate to younger gymnasts that elite gymnasts did not have to compete in more revealing options, which might make some feel uncomfortable, Voss said.

Doing gymnastics in leotards is fraught with a kind of peril that those who have been there can easily identify with.

"One has the feeling that they slip out of place, and perhaps that cameras or photographers can catch this poor moment," Voss explained to Reuters. "We can always freely decide if we want to wear a leotard or a full bodysuit."

While U.S. gymnasts embrace the idea of choice, all who were asked said they would stick to traditional leotards — for now, anyway.

"Personally, I feel comfortable in a leo, and that's more my style," said Simone Biles, who at 4 feet, 8 inches tall prefers the leg-lengthening look of leotards.

"I feel like (a bodysuit) might shorten me," Biles added, "but I stand with their decision to wear whatever they please and whatever makes them feel comfortable. So if anyone out there wants to wear a unitard or leotard, it's totally up to you."

Bodysuits have been permitted competition attire in international gymnastics competitions for several years, though the vast majority of female gymnasts opt to wear leotards instead. There have been a few exceptions: Marina Nekrasova of Azerbaijan wore one at a world cup event in 2019, and Jana Elkeky of Qatar performed in a bodysuit that covered her upper legs at the 2018 world championships in Doha.

"Perhaps someone is stopped by the leotards, and I wanted to show that it's possible (to be competitive in a bodysuit), there are no limits," said Nekrasova, who like Elkeky competes for a nation where leotards are not always accepted as appropriate attire for women and girls. "I often hear that parents take the girls out of gymnastics classes because of the leotards and it's a pity that they leave. You can change the uniform … so you can train and try. I hope I managed to show that."

Others have staunchly defended their right to wear the leotard. When Farah Ann Abdul Hadi of Malaysia was criticized for wearing a leotard several years ago, Hadi hit back at her online detractors. To the cleric who declared that "gymnastics is not for Muslim women," the seven-time Southeast Asian Games gold medallist responded on Twitter with a virtual eyeroll, writing that "empty cans make the most noise."

U.S. Olympic hopeful Sunisa Lee has declared herself pro-bodysuit, at least in theory.

"It's a really good idea," said Lee, the runner-up to Biles at the national championships earlier this month. "I think those are really cool. I like it a lot because people should be able to wear what they feel comfortable in, and it shouldn't be a leotard if you don't want to wear it."

She isn't sure if she would wear one, though.

"I like leotards," she said.

The feeling of something around the legs would likely take some getting used to, commented Kara Eaker, one of 18 Olympic hopefuls who will be competing at this week's U.S. Olympic Trials in St. Louis.

Eaker praised the German gymnasts for doing something different.

"It's different, it stands out, and it's a power move," she remarked.

That said, "I haven't really trained in one before, so I wouldn't know how that would affect my training and gymnastics ability," she added. "But I'd be open to trying anything."
Blythe Lawrence has covered two Olympic Games and is a freelance contributor to TeamUSA.org on behalf of
Red Line Editorial, Inc
. Follow her on Twitter @rockergymnastix.