The NCAA Gymnastics Championships Could Be A U.S. Championships Preview, Too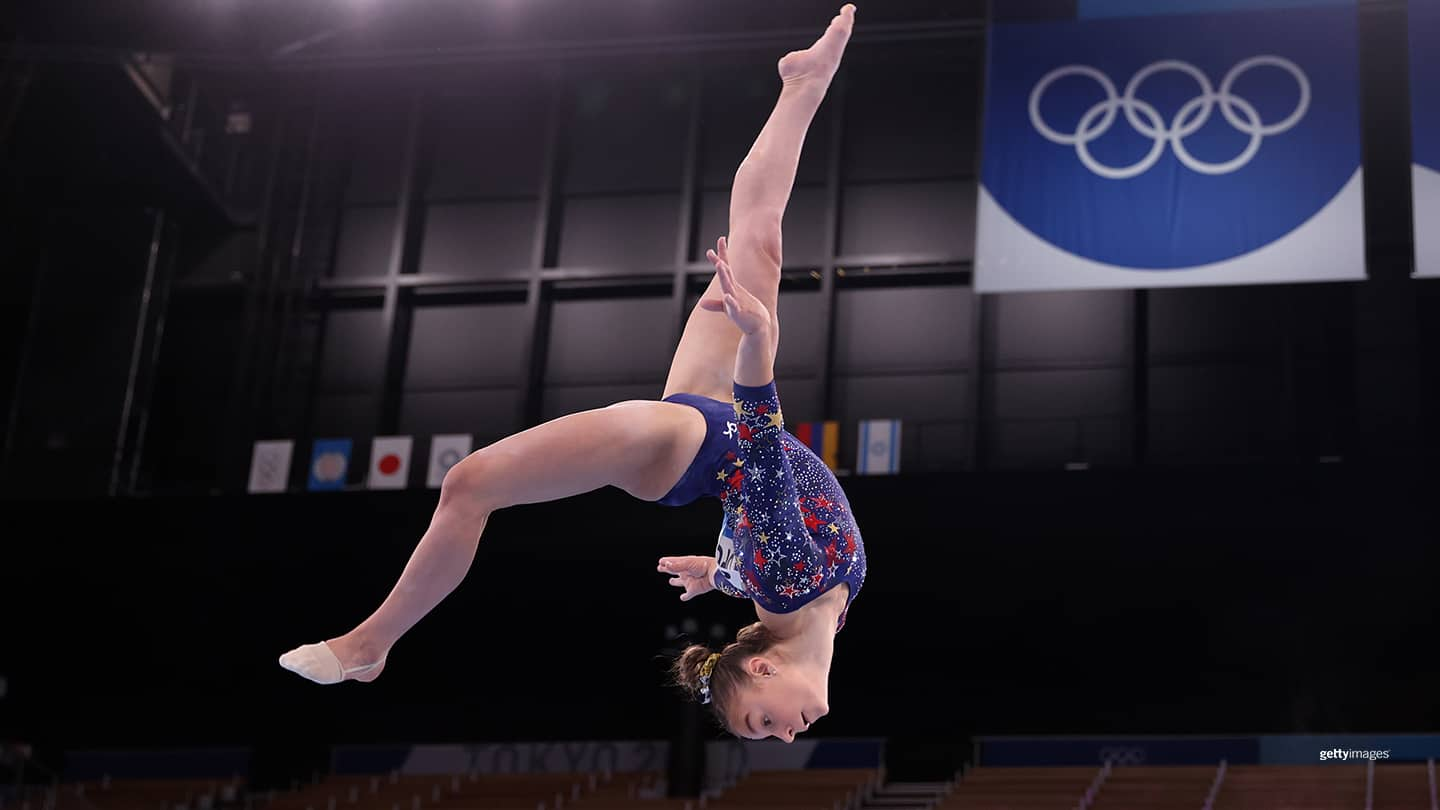 Grace McCallum competes on balance beam during women's qualification at the Olympic Games Tokyo 2020 on July 25, 2021 in Tokyo.
Surprised that the standouts at this year's NCAA Women's Gymnastics Championships in Fort Worth, Texas, bear a close resemblance to the field at last year's U.S. Gymnastics Championships?

Don't be. That's standard in a post-Olympic year, when top U.S. prospects start a new phase of their athletic careers at college.

Surprised that this year's NCAA championships field contains several gymnasts we might see at this summer's U.S. Championships?

You should be. That's new.

The walls that once so firmly separated elite and NCAA women's gymnastics are crumbling as a new generation of female gymnasts, led by members of the 2020 U.S. Olympic Team, challenge the long-held notion that a gymnast's elite career is effectively over once she puts on a university leotard.

Specifically, they are asking: why can't we do both?

Unlike men's gymnastics, where NCAA athletes regularly compete for the U.S. team, women's college gymnastics has, with few notable exceptions, been the domain of the retired elite.

But that appears to be changing, meaning this week's NCAA championships, where Oklahoma, Florida, Alabama, Michigan, and Utah are expected to contend for the coveted team title, could be a partial preview of the upcoming elite season, too.

Of the 10 athletes and alternates that made up the U.S. women's Olympic team in Tokyo, seven are currently competing in the NCAA, and many have left the door open for a potential elite return.

A few, including Olympic gold medalist Jade Carey and silver medalist Jordan Chiles, insist that they will be back on the elite stage soon.

"Yes, I did go to the Olympics, but for me I feel like I'm not done with the elite world quite yet," Chiles told Olympics.com last month. "I am going to try for worlds this year. That is something I put my eye on and I will."

Here is a look at the 2020 Team USA Olympians competing at this week's NCAA championships, and their prospects in Fort Worth and beyond.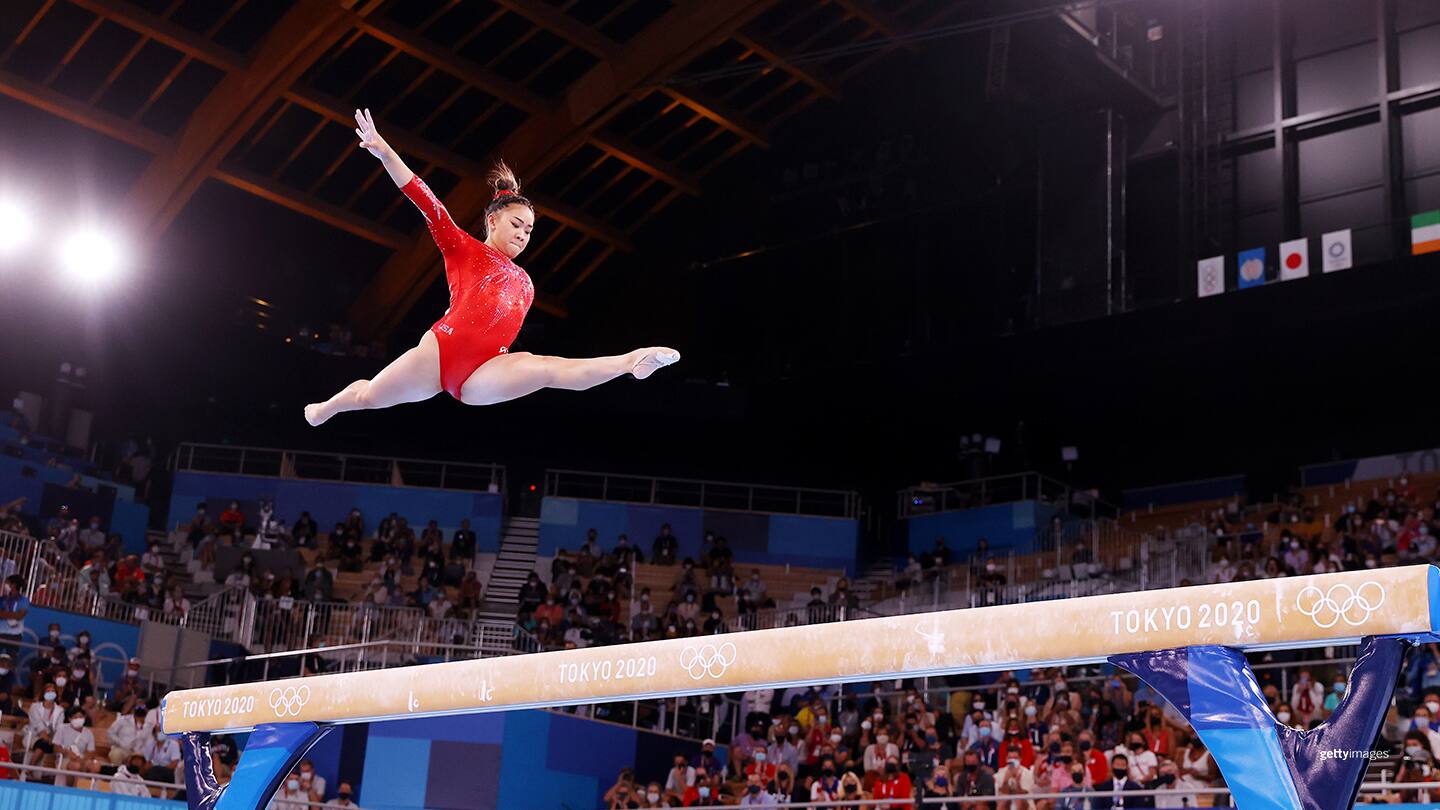 Sunisa Lee competes during the women's balance beam final at the Olympic Games Tokyo 2020 on Aug. 3, 2021 in Tokyo.
Sunisa Lee, freshman, Auburn
The reigning Olympic champion has hardly had time to blink since Tokyo, where she became the fifth consecutive U.S. woman to win all-around gold. After a whirlwind run on "Dancing with the Stars" this autumn, Lee threw herself into college life at Auburn, where her star power has filled arenas and lifted her program to new heights.

It's a huge turnaround after a rough beginning to her college experience, where Lee says she felt acute imposter syndrome and was hurt by armchair critics who opined that she didn't deserve her gold medal.

She re-embraced gymnastics with the help of Auburn staff, and became an integral part of the Tigers' triumphal season, which culminated with the team advancing to the NCAA championships at their home regional April 3.

In her short time at Auburn, Lee has already established herself as the school's best ever. The SEC Freshman of the Year winner owns the school record in the all-around with 39.825 points and accounts for six of Auburn's ten best all-around scores. She's earned five 10s, all on bars and beam, the first Auburn gymnast to achieve perfection since 2004.

Lee could content herself with being an evolving Auburn legend, but she has always indicated she wants more.

"I'm going to start training for another Olympics," she said recently on a podcast with teammate Sara Hubbard.

"You just announced your comeback!" Hubbard exclaimed, as Lee clamped her hand over her mouth.


Jade Carey, freshman, Oregon State
The top-ranked gymnast in the nation in the regular season, the 21-year-old Olympic floor champion has been nothing but phenomenal in every outing for Oregon State, which nonetheless did not qualify as a team to the NCAA championships.

In 44 routines in college, Carey has yet to score below 9.85 — and those are for routines that include a lot of her signature difficulty, including her double-twisting Yurchenko vault and a double-twisting double tuck on floor.

Questions about whether the Olympic floor champion intends to continue as an elite were answered this week, as Carey announced on Instagram that she would be "pursuing elite gymnastics while remaining dedicated to my GymBeav family." An OSU spokesperson clarified that Carey would continue to compete for OSU in 2023 while training elite.

Carey also wrote that she intends to begin attending national team camps this spring with an eye toward making the world championships team this fall.

"But for now, I'll see you in Fort Worth," she concluded.


Jordan Chiles, freshman, UCLA
The always-entertaining Bruins, a team that includes Olympic alternate Emma Malabuyo, ultimately did not qualify as a team to the NCAA championships this year. Chiles and senior Norah Flatley earned places as individual competitors in Fort Worth, where Flatley will compete in all-around and Chiles on uneven bars and floor exercise.

Like Carey, Chiles has deliberately kept many of her elite skills fresh: her bar routine, with two of her most difficult elite combinations, is one of the most exciting in the entire NCAA field. On floor, where she dances to a mashup of Megan Thee Stallion, Lizzo, Normani and others, she could break out a full-twisting double layout on floor exercise after competing a double layout all season.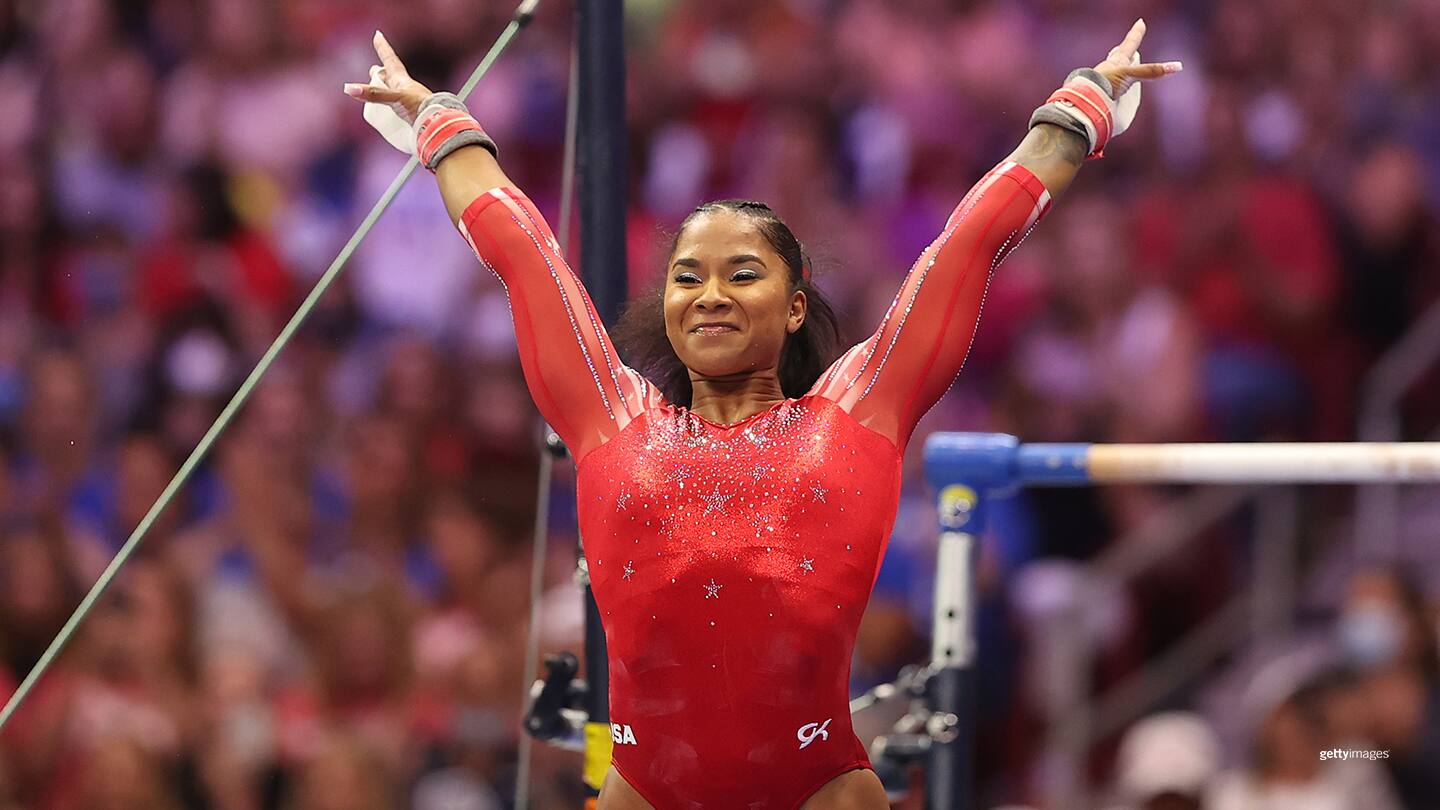 Jordan Chiles competes on the uneven bars during the women's competition at the 2021 U.S. Gymnastics Olympic Trials on June 27, 2021 in St Louis.
As an elite, Chiles had a breakout year in 2021, making the Olympic team after several years of not being considered a top-tier elite. But her Olympic experience was somewhat uneven. She emerged as one of the heroes of the team final, when she stepped in for Simone Biles on bars and beam with minutes notice, helping the U.S. earn silver.

Yet mistakes on bars and beam in the team prelims and a fall on floor in the final, have left her with, well, call it something to prove.

"I didn't have the best meet of my life and the reason why Paris came up is because I barely hit my peak. At that point I was like, 'OK, so if this is me not really at my peak, what can I do more?" she wondered to Olympics.com.

"I was like, 'You know what? I don't mind trying for another Olympics. I don't mind pushing myself to that limit because I like challenges. I knew at that moment (in Tokyo), OK, this is my challenge."

Grace McCallum and Kara Eaker, freshmen, Utah

The table setter for Team USA in Tokyo, and the Olympic alternate who competed in two world beam finals, McCallum and Eaker, respectively, have gone on to great things at the University of Utah. McCallum heads to Fort Worth ranked sixth in the nation in the all-around, and Eaker, whose polished beamwork has won her a legion of fans, is a favorite for the beam title.

Utah, one of the traditional powerhouses of NCAA gymnastics, has not captured a national title since 1995, despite several near misses in the past 15 years.

This year the Red Rocks are primed to play spoiler, especially after posting their highest postseason score in history — 198.200 — at the regional championships.

McCallum, with 20 victories in the regular season, and Eaker, with a 10.0 performance on beam at regionals, are their not-so-secret weapons. Whether a return to elite is in the cards for either is up in the air.

Leanne Wong, freshman, Florida

Wong has long impressed with her precision and grace, though her Olympic alternate experience did not go as she would have hoped. After Eaker tested positive for COVID-19 in Tokyo, Wong was designated a close contact and spent ten days in a hotel room, conditioning and waiting for her chance.

She got it at the world championships in Kitakyushu, Japan, two months after the Games, where she won all-around silver and floor exercise bronze. Then she packed her bags and headed for Florida.

Powered by the efforts of Trinity Thomas and Wong, who have recorded the nation's top two all-around totals in 39.90 and 39.875, the Gators have had a season full of sunshine. Wong hasn't ruled out a run at Paris either, though she has made it clear that at the moment, Florida is at the forefront of her mind.