U.S. Skeleton Team Ready To Dive Headfirst Into A New Olympic Quad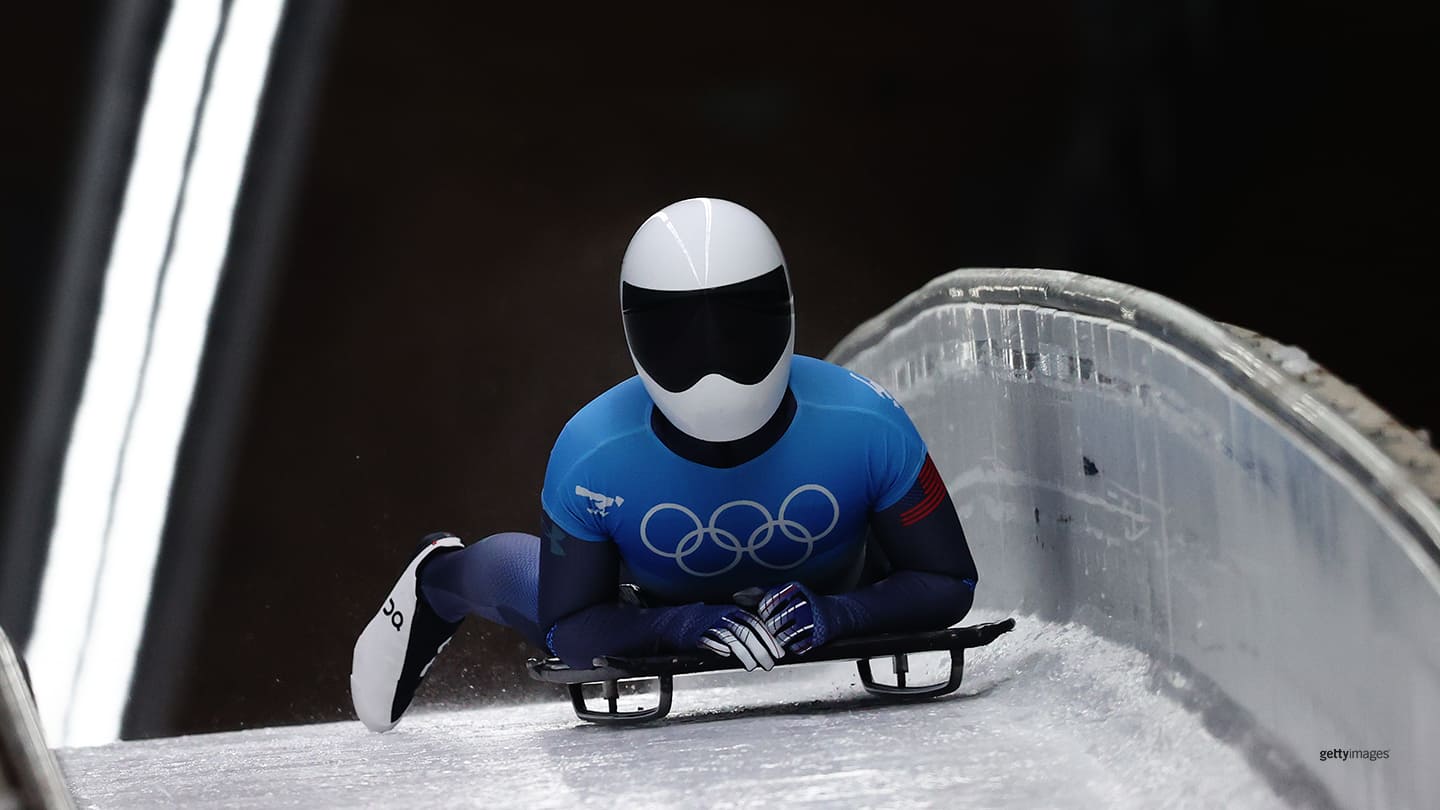 Kelly Curtis competes during the women's skeleton at the Olympic Winter Games Beijing 2022 on Feb. 12, 2022 in Yanqing, China.
Growing up in a big sports family, Kelly Curtis remembers being amazed as she watched the Olympics as a kid.

The daughter of an NFL player, she was age 7 when she caught the Opening Ceremony of the Olympic Games Atlanta 1996. Twenty-six years later, the Princeton, New Jersey, native was excited to step onto the world's largest stage as an athlete.

Curtis walked with the other members of Team USA during the Opening Ceremony of the Olympic Winter Games Beijing 2022. She was making her Olympic debut in the skeleton, but she admitted it didn't feel real at first.

"Even though I was there for Opening Ceremonies, because the COVID regulations could take anybody out because we had PCR tests every single day, I was like, 'I don't feel like I'm an Olympian until I actually compete,'" said Curtis, whose father, John, played for five teams in the NFL.

"So it was that moment when the light turned green and they called my name and I could go, that's when I was like, 'Oh my God, this is it!'"

Curtis has since rejoined her American teammates as they look to show that the U.S. skeleton team is in good shape for the coming season. They'll try to maintain that momentum over the next few years in the leadup to the Olympic Winter Games Milano Cortina 2026.

Eric Bernotas, director of skeleton programs for U.S. Bobsled and Skeleton, said a new crop of athletes has helped bring "a positive energy" and more stability to the team after it experienced some uncertainty over the past few years.

In addition, Matt Antoine, a bronze medalist at the Olympic Winter Games Sochi 2014, was named in late October as the U.S. skeleton head coach of performance. The two-time Olympian returns to Team USA as a coach only four years after he retired from competing in the sport.

"I think he brings an amazing experience and an amazing way in order to be able to build the relationships with the athletes," Bernotas said of Antoine. "So it's exciting to what's ahead considering who's going to be out there this season and moving forward."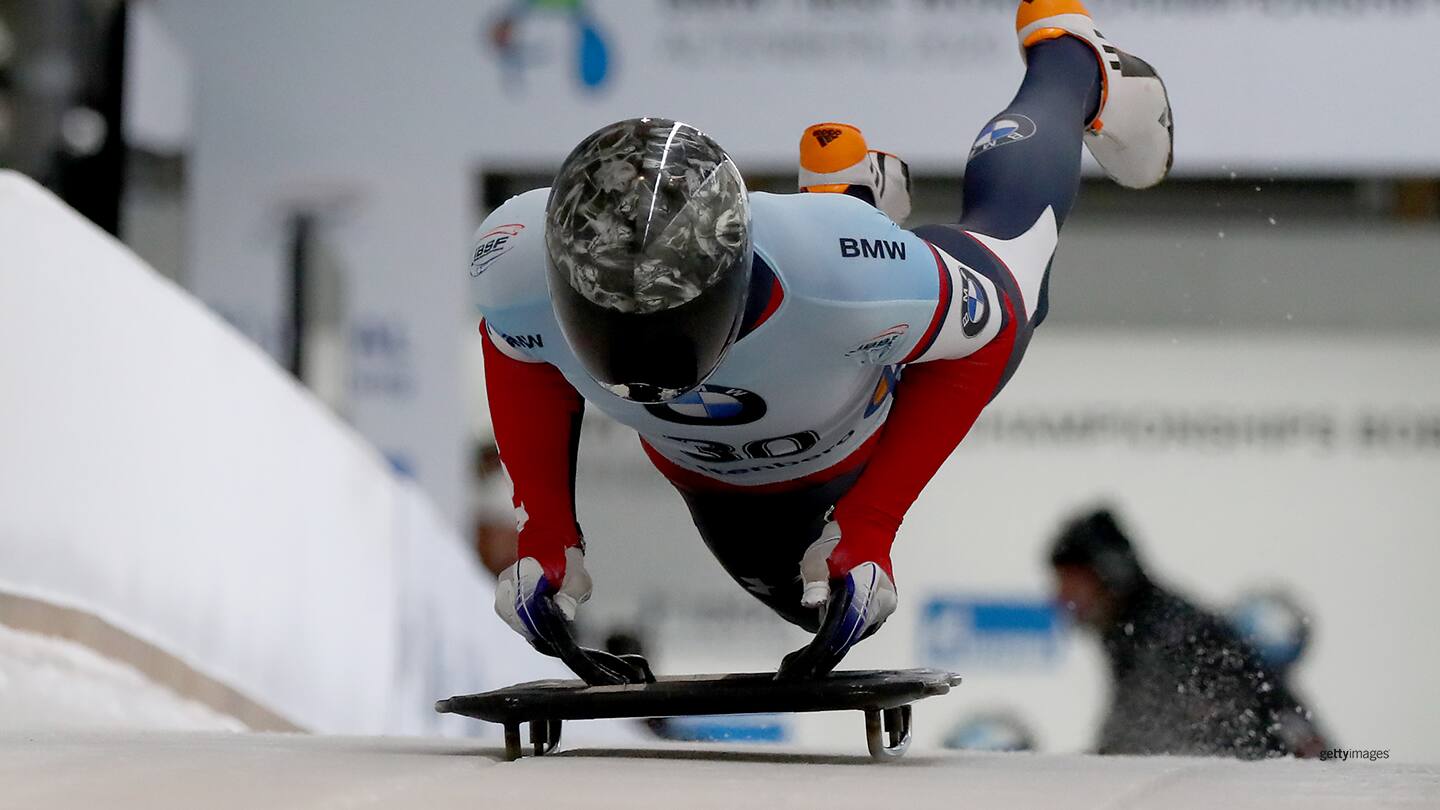 Andrew Blaser competes during the men's skeleton at the 2020 IBSF World Championships on Feb. 27, 2020 in Altenberg, Germany.
The U.S. skeleton team will have the luxury of opening its world cup season on familiar ground in North America, which hasn't happened over the past few years.

The team will compete in three consecutive North American events, starting Nov. 24 in Whistler, British Columbia, followed by races in Park City, Utah, on Dec. 1 and in Lake Placid, New York, on Dec. 16.

Curtis said several of her friends and family members will be in attendance to watch her compete early in the season, something they couldn't do when she raced at the Beijing Winter Olympics because of the COVID-19 pandemic.

Curtis, who serves in the U.S. Air Force, is stationed in Italy with the 31st Communications Squadron. She lives two hours from Milan, Italy.

"I train with the Italians when I can, which is amazing and that helps as well," Curtis said. "But I'm back with my Team USA teammates, and so we're able to get that synergy going again of getting back on track literally and figuratively."

Curtis returned to Italy and reported for duty with the Air Force after competing in Beijing. However, she admitted she experienced what's commonly known as "the post-Olympic blues" and had to push her way through her training this offseason.

"I didn't really feel it too much until I started my offseason training again, and that's when everything felt just so much harder to get that momentum going again," Curtis said. "It definitely threw me off a bit, and it took me the entire offseason to try to get back into my rhythm."

While she's still new to the skeleton, Curtis said her goal this season is to finish in the top 10 at every track this season. She'll be joined on the women's side by Hallie Clarke, an Ontario native who'll be competing for the U.S. after racing for Team Canada since she was 14.

Andrew Blaser, who made his Olympic debut in Beijing like Curtis, will help lead the men's side of the skeleton team alongside Austin Florian.
Alex Abrams has written about Olympic sports for more than 15 years, including as a reporter for major newspapers in Florida, Arkansas and Oklahoma. He is a freelance contributor to TeamUSA.org on behalf of
Red Line Editorial, Inc.