Meet The 2022 U.S. Olympic Skeleton Team
Small but mighty.


That describes this year's U.S. Olympic skeleton team, which, at three athletes, is the smallest delegation Team USA will send to an Olympics since the sport came back on the schedule in 2002. But there's no better representative than veteran Katie Uhlaender, who will be appearing in her fifth Olympic Games, to lead the team that also includes rookies Kelly Curtis and Andrew Blaser as they look to make their mark in Beijing.


"USA Bobsled and Skeleton is incredibly proud of the three athletes nominated to represent Team USA in skeleton at the 2022 Olympics," USABS CEO Aron McGuire said. "It was a battle to make the team and it came down to the very last race."


Here is a look at the three skeleton athletes who will compete for Team USA at the Olympic Winter Games Beijing 2022 in February: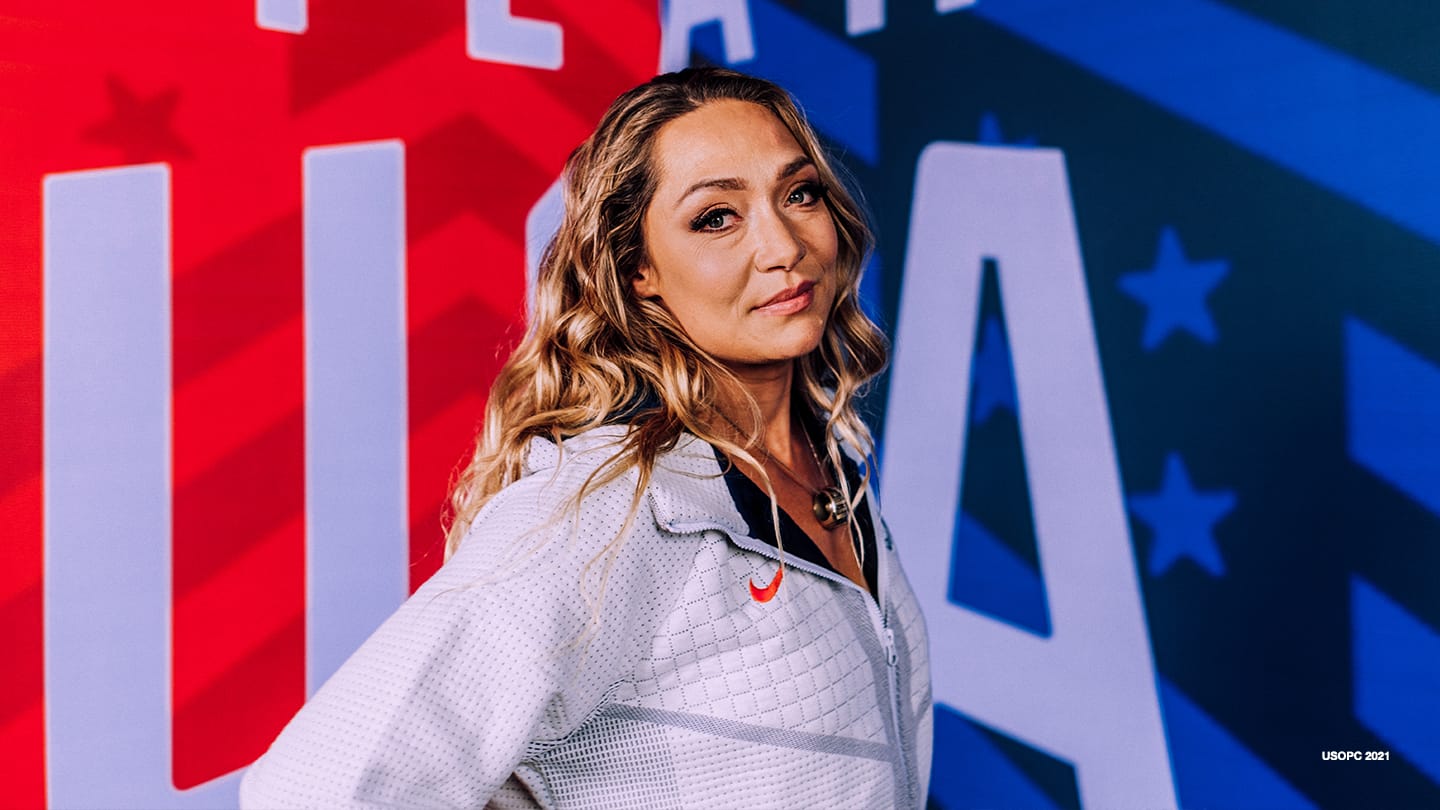 Katie Uhlaender poses for a portrait during the Team USA Beijing 2022 Olympic shoot on Sept. 12, 2021 in Irvine, Calif.
Uhlaender has been a presence on skeleton tracks all over the world for two decades. No other U.S. woman in a sliding sport has ever competed in five Olympics, adding another bullet point to her already impressive career.
At 37, she will also become the oldest U.S. skeleton athlete to compete at the Games and will tie the record for most Winter Olympic appearances by a U.S. woman. Her top finish was fourth place at the Olympic Winter Games Sochi 2014. Though the Breckenridge, Colorado, resident, may be preparing for her last Olympics, having said she'll retire after this and pursue a college degree, Uhlaender wrote on Instagram back in October that this is the best she's ever felt going into an Olympic year.
Uhlaender has never lacked for things to do when she's not hurtling head-first down an icy track, either. When the COVID-19 pandemic hit in 2020 she was delivering Instacart, which led to her meeting someone who asked her if she wanted to work as a tree arborist and she said yes. She still incorporates slinging logs into her workouts. She also enjoys surfing, photography, writing and film.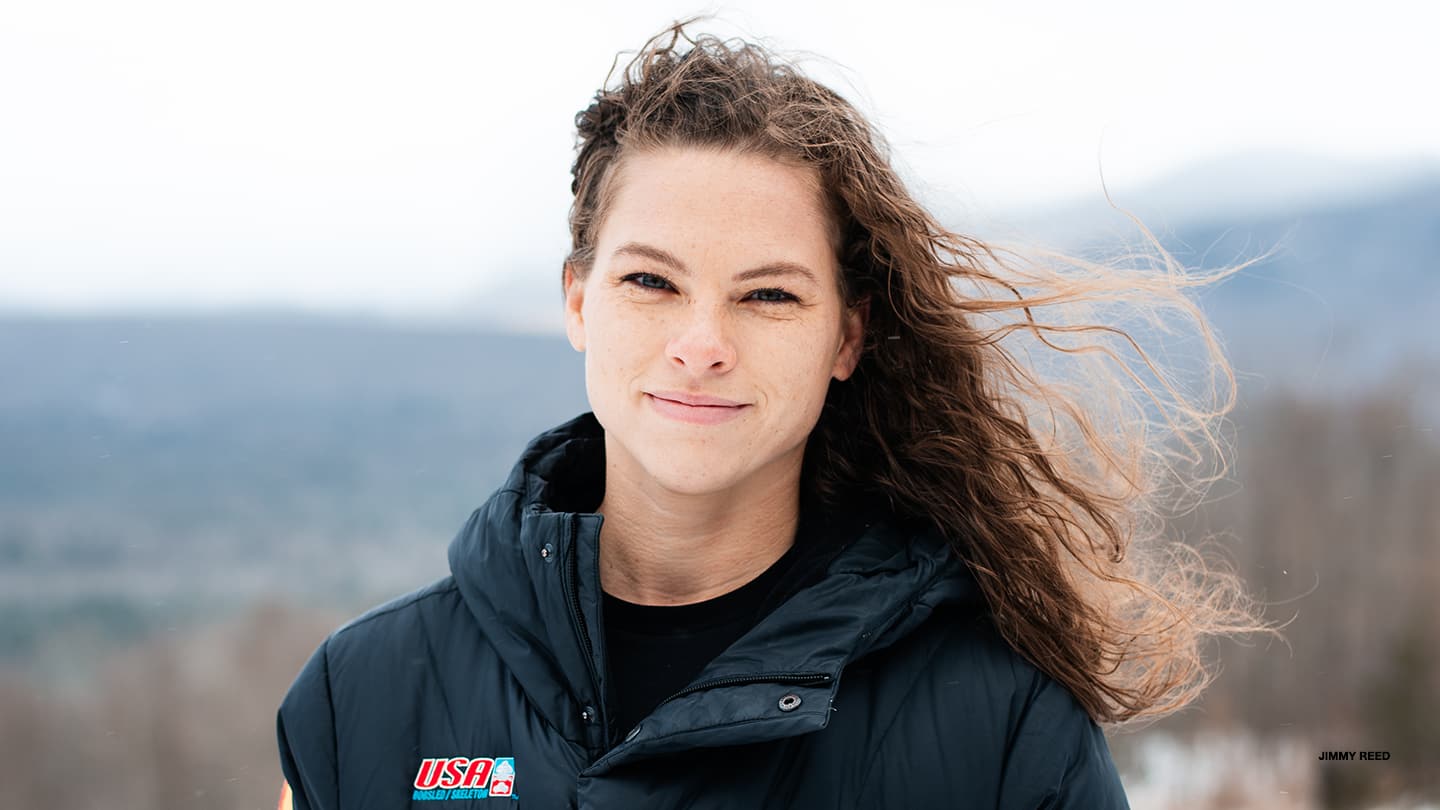 Kelly Curtis poses for a USA Bobsled and Skeleton photo shoot.
It's already been a wild ride for Curtis, who is in her first season on the world cup circuit. Her career-best sixth-place finish in Friday's race in St. Moritz, Switzerland, allowed her to move ahead of Megan Henry in the overall rankings and take the second spot on the roster.
Curtis, 32, is also a member of the U.S. Air Force, having completed basic training during the summer of 2020. In addition to training as part of the World Class Athlete Program, Curtis' job with the Air Force is in cyber security. Military service is part of Curtis' family. Her brother joined the Air Force in 2004, while her grandfathers and several uncles also served.
Her father, John, was drafted into the NFL in 1971 and played for five NFL teams. The Princeton, New Jersey, native was introduced to sliding sports in college, when a coach suggested she try out for the bobsled combine. A former track and field athlete, Curtis won the 2011 Penn Relays heptathlon.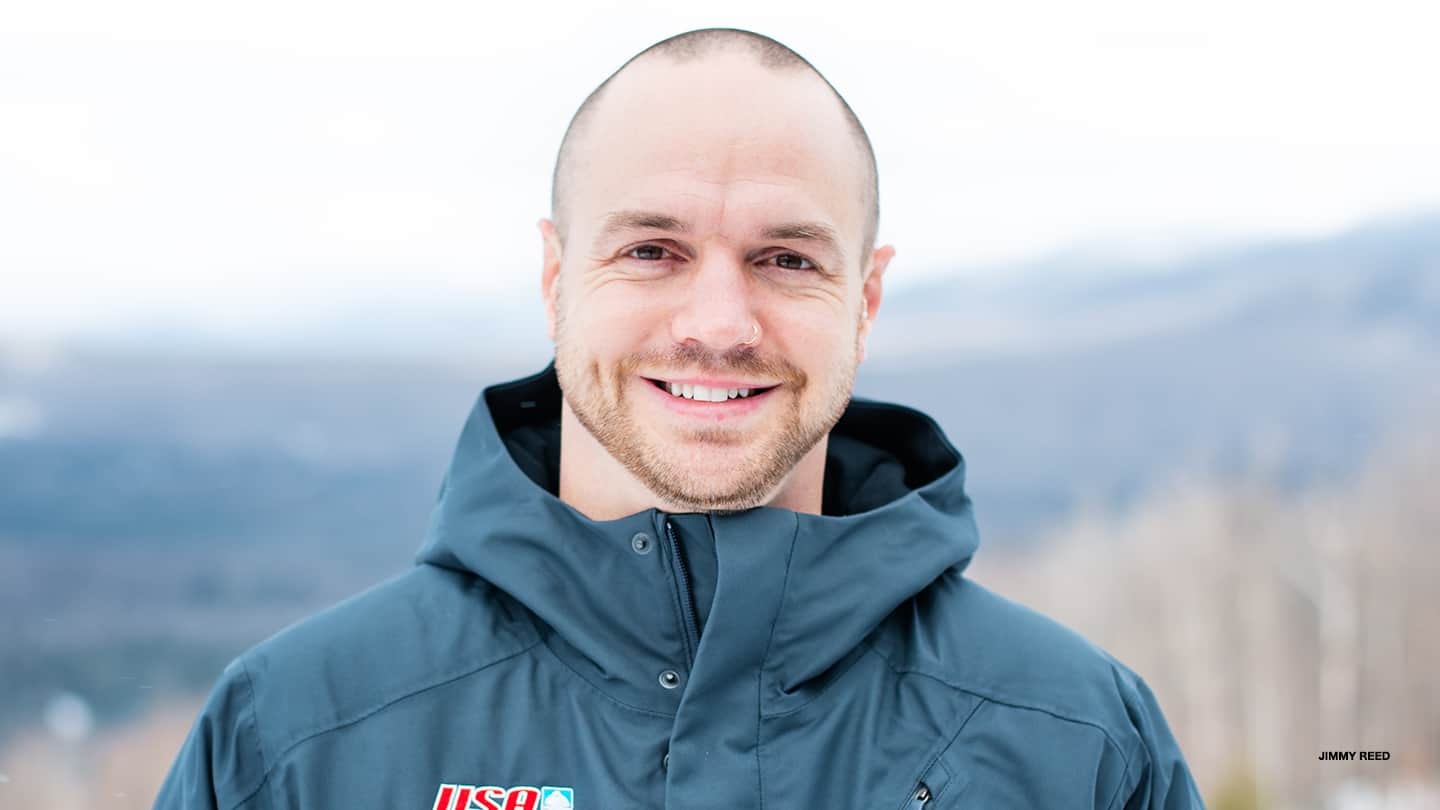 Andrew Blaser poses for a USA Bobsled and Skeleton photo shoot.
Blaser also started as a track and field athlete, competing at University of Idaho as a top pole vaulter and hurdler, before finding skeleton after college.
He initially wanted to be a bobsledder and tried skeleton because the coaches said he was better suited to it, but hated it and quit. Good thing he came back. Blaser is now ranked 28th in the world and is the top American, beating out veterans Austin Florian and John Daly to become the lone man to represent the U.S. in skeleton in Beijing. This will be the first time that the U.S. is sending only one male skeleton athlete to the Olympics.
When he's not sliding or training, Blaser's hobbies include traveling, camping and singing anytime and anywhere. The 32-year-old native of Meridien, Idaho, will also be one of the record number of publicly out gay athletes competing in Beijing.
Karen Price is a reporter from Pittsburgh who has covered Olympic and Paralympic sports for various publications. She is a freelance contributor to TeamUSA.org on behalf of
Red Line Editorial, Inc.