Alysa Liu Captures Bronze At Her First World Championships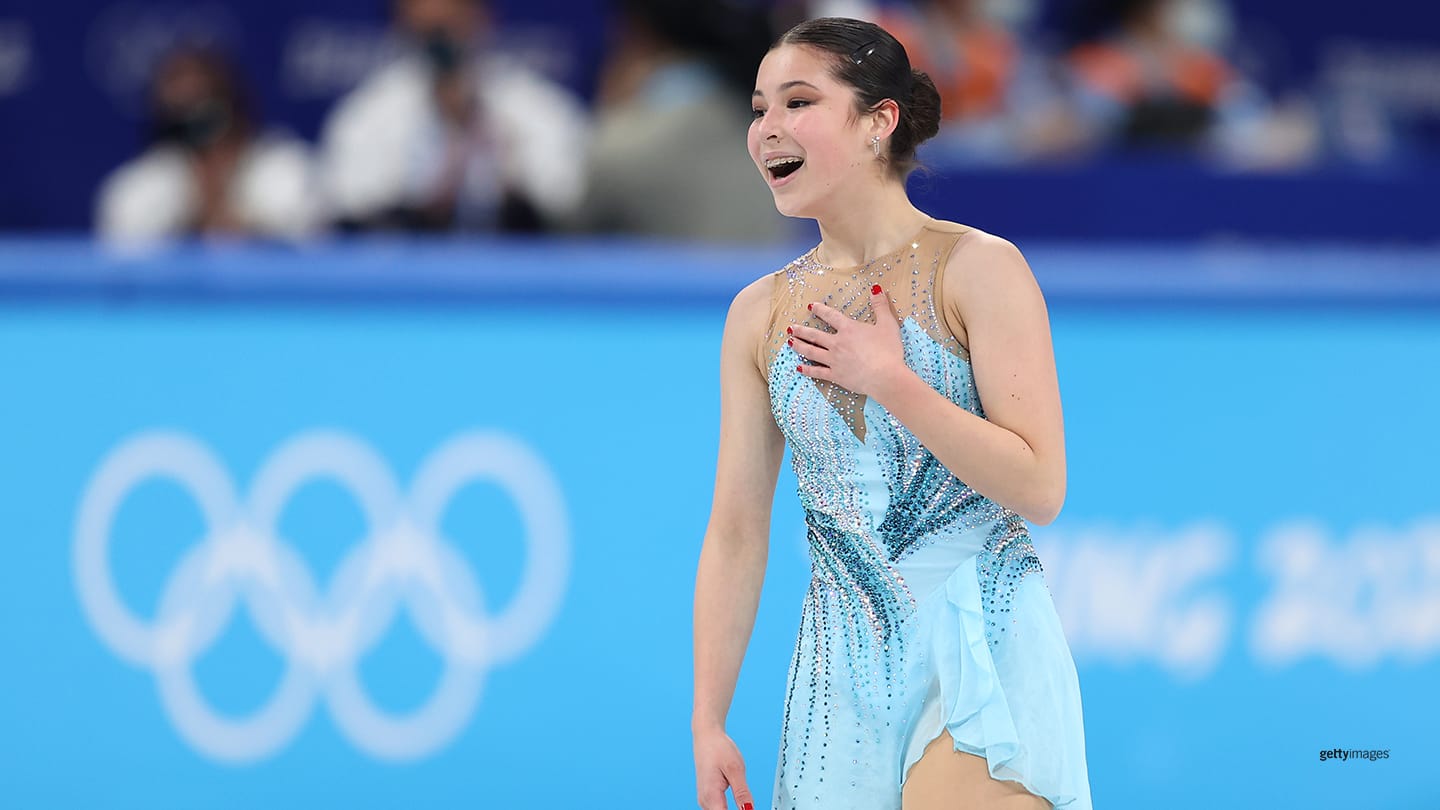 Alysa Liu reacts after the women's single skating free skate during the Olympic Winter Games Beijing 2022 on Feb. 17, 2022 in Beijing.
Ever since arriving in Montpellier, France, for the 2022 World Figure Skating Championships, Alysa Liu didn't think she could skate as well as she did last month at the Olympics, where she placed seventh.

She was tired, mentally and physically. It had been a long season, with a coaching change, relocation from the Bay Area to Colorado Springs, Colorado, a bout with COVID at the U.S. Championships and a lot in between. It didn't seem possible to recapture the joy and energy of her skates in Beijing.

Then, she took the ice for her free skate Friday at her first senior world championships.

"I didn't think I could do better than the Olympics," Liu said. "It's going to be hard to do it at worlds so soon after. It's crazy. I'm so happy. ... I still can't believe it. What just happened?"

What happened was a clean, mature program, packed with technical content — including a triple axel and two triple-triple combinations — performed with speed and assurance.

With it, the 16-year-old from Richmond, California, earned 139.28 points to climb from fifth place after Wednesday's short program and capture the bronze medal with 211.19 points total. It is the first world medal for a U.S. woman since Ashley Wagner's silver in 2016.

Olympic bronze medalist Kaori Sakamoto of Japan won gold with 236.09 points. Belgium's Leona Hendrickx took silver with 217.70, her country's first medal at worlds in a singles event.

"I took a week off after the Olympics, so I trained immediately after that," Liu said. "I tried really hard for the little time I had, and it really paid off."

Liu's program, set to Tchaikovsky's Violin Concerto in D, had minor flaws. Both her triple axel and the second jump in her triple lutz-triple toe loop combination were judged under-rotated. But, as at the Olympics, she skated freely, with good ice coverage and flow, and her spins and steps were superior.

"I took breaks (training) triple axels, and then I started again," said Liu of the 3½-revolution jump, which she landed as a younger teenager to win two U.S. titles (2019, 2020). "This season, too. It was really hard. I was really glad I could pull through (the) Olympics and worlds with my training."

The last two seasons have been challenging. After training nine years under Laura Lipetsky, Liu changed coaches in June 2020 to work with Massimo Scali and Jeremy Abbott in Oakland, California. In November, just six weeks before the U.S. Championships, she moved to Colorado Springs to train with Viktor Pfeifer and Drew Meekins.

"I lost a lot of my motivation," Liu said. "After COVID (hit), everybody couldn't skate much and neither could I. ... I was barely going to the rink, I wasn't doing off-ice (training)."

She added: "I grew a lot and I got injured quite a bit. I had an on-and-off hip injury, it really slowed me down. I don't know how I got (my) motivation back again. I don't know how I got to this point, I genuinely have no idea."

A positive COVID test forced her to withdraw after the short program at the U.S. Championships, but she petitioned her way onto the Olympic team. After returning from the Games, she resumed training in Oakland under childhood coach Phillip DiGuglielmo.

"Hanging out (with friends and family) is really nice, I'm glad I could do that between (the) Olympics and now," Liu said. "And Phillip is really funny. It's really light-hearted on (the) practice session. And I train with Brian (Boitano), Polina (Edmunds) and Jeremy (Abbott) ... and I have a cat at home, so it's like emotional support."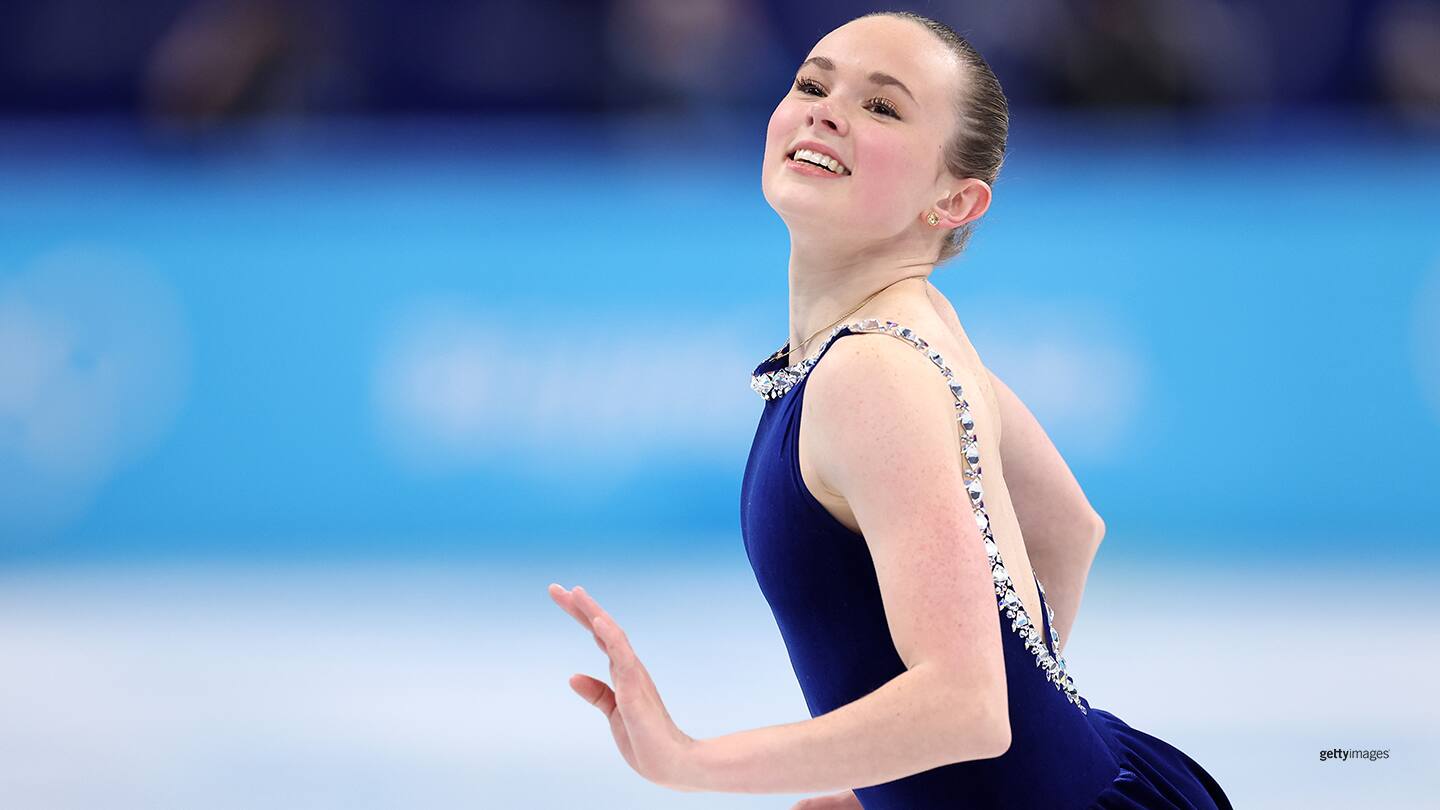 Mariah Bell skates during the women single skating short program during the Olympic Winter Games Beijing 2022 on Feb. 15, 2022 in Beijing.
Mariah Bell, third after the short, turned in an inspired routine to k.d. lang's "Hallelujah," her signature program. But while the reigning U.S. champion's performance quality shone, she did not attempt a triple-triple combination, and also faltered slightly on the landings of her final two triple jumps. Her 136.11-point free skate put her fourth overall with 208.66 points.

The Tulsa, Oklahoma, native, who turns 26 on April 18, leaves Montpellier happy.

"I'm proud I got fourth," said Bell, who placed 10th at the Olympics. "I could have been any place below fourth. Obviously, I was close to a medal and I had the potential to do it. I just got a little tentative on the last few jumps. I'm really happy for Alysa and that we got a U.S. lady on the podium, that's awesome."

Despite trouble with her triple flip and salchow jumps, U.S. silver medalist Karen Chen delivered a sensitive, elegant performance to "Butterfly Lovers Piano Concerto." She placed eighth in the free and eighth overall with 192.51 points.

Chen fought back tears at the close of her free skate. The two-time Olympian (2022, 2018) from Fremont, California, who contributed to the Americans' team silver medal at the Olympics, plans to return to full-time studies at Cornell University this fall. She is uncertain whether she will continue competing.

"I'm definitely reorganizing my priorities, school will be No. 1," the 22-year-old said. "It's a possibility it's my last competition. I technically still qualify for nationals next year, so I could go. ... I do love what I'm doing. I'm keeping that door open."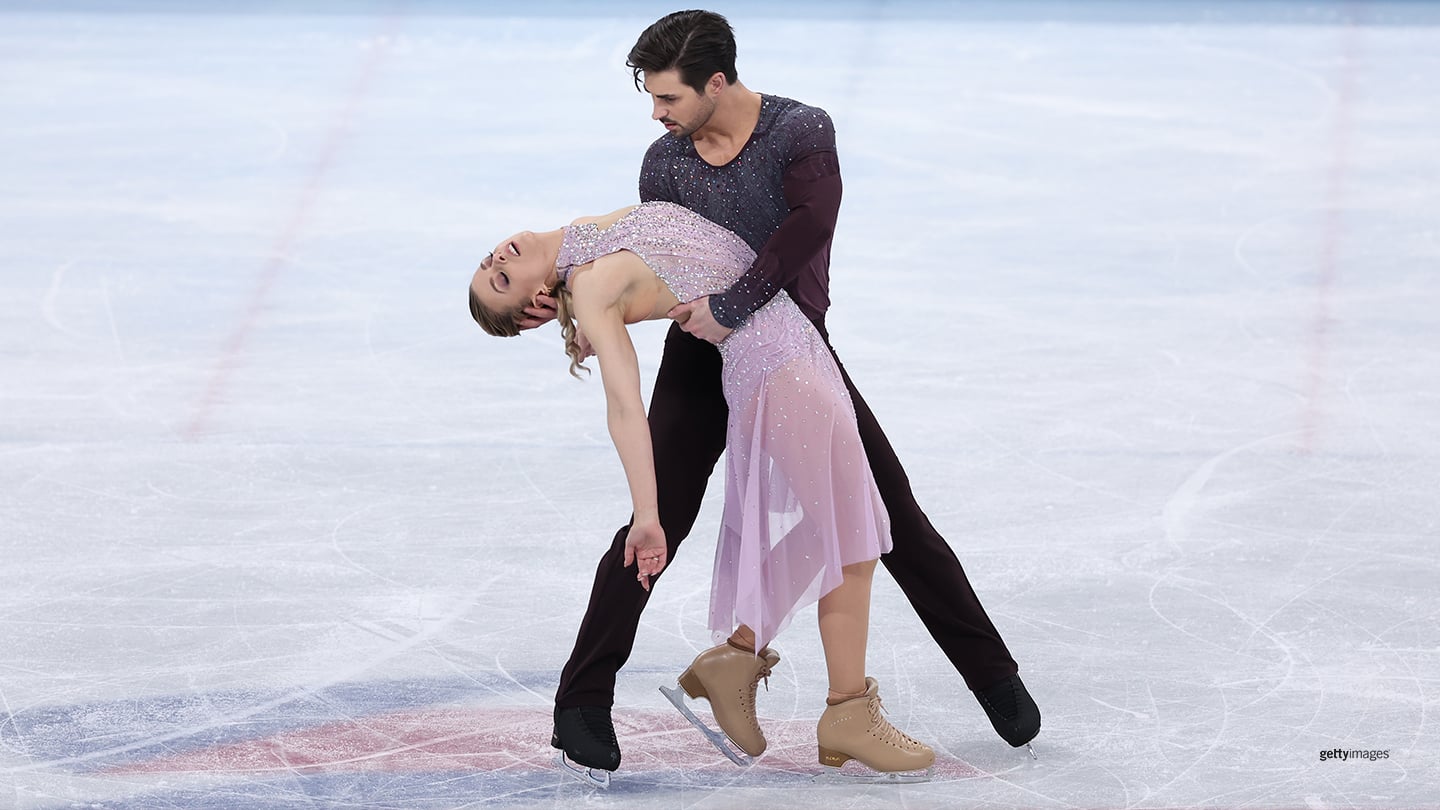 Madison Hubbell and Zachary Donohue skate during the ice dance free dance during the Olympic Winter Games Beijing 2022 on Feb. 14, 2022 in Beijing.
Top Two U.S. Ice Dance Teams In Medal
Position
This world championships marks the final chapter of the longest-running rivalry in U.S. figure skating: Madison Hubbell and Zachary Donohue vs. Madison Chock and Evan Bates.
Hubbell and Donohue, who competed at their first world championships in Nice, France, in 2012, are taking to competitive ice for the final time here in Montpellier.
Both couples teamed up in 2011 and have matched each other nearly twizzle-for-twizzle over the past decade. Each owns three U.S. titles. Hubbell and Donohue have claimed three world medals, while Chock and Bates hold two. At the Olympics, Hubbell and Donohue won bronze, while their rivals placed fourth. They train together in Montreal.
"The goal of tomorrow for myself is to not cry before or during the performance," said Hubbell, 31. "That's my only focus."
"It's been a long, long journey," said Bates, 33. "Madi Hubbell and I have been training together since we were 10 years old. I am also going to try not to cry tomorrow before or during my performance, but I think afterwards there will be a lot of emotions and just a lot of love and emotions between everybody."
The teams are separated by the smallest of margins after Friday's rhythm dance. Hubbell and Donohue sit second with 89.72 points, while Chock and Bates are third with 87.51. Gabriella Papadakis and Guillaume Cizeron of France, the only Olympic champions competing in Montpellier, lead with 92.73 points.
"We just had the goal of going out and staying focused, but really letting the moment sink in a little bit more than at the Olympics and really live the joy of it," Hubbell said of the couple's program to Janet Jackson hits. "Especially myself at the very end, from the end of twizzles until the end, I had quite a fun moment. I was really just celebrating."
"We're just staying in the moment," said Donohue, 31. "It's the only thing we can do at this point. We want to take everything in. Just as we were able to draw on the energy of the crowd and our teammates for this performance, we'll do the same (in the free dance) tomorrow."
Chock and Bates were equally pleased with their rhythm dance, set to a techno-pop and hip-hop medley of Billie Eilish tunes.
"Evan and I had a ton of fun performing for the audience today, they were absolutely wonderful and made it even easier for us to let loose and be free in our performance," said Chock, 29.
Four-time U.S. silver medalists Kaitlin Hawayek and Jean-Luc Baker's entertaining routine to a contemporary remix of Donna Summers' disco hits earned 76.56 points for ninth place.
"We're happy with the performance," Hawayek, 25, said. "Our goal is always to break 200 (points) and our free dance is our stronger program, so we know it's possible here."
Lynn Rutherford is a sportswriter based out of New York. She is a freelance contributor to TeamUSA.org on behalf of
Red Line Editorial, Inc.