Meet The 2022 U.S. Sled Hockey Team
Team USA has been writing and rewriting the sled hockey history books for the last decade, and it will head into the Paralympic Winter Games Beijing 2022 ranked No. 1 in the world as both the reigning Paralympic and world champions.


The U.S. roster for Beijing was announced during intermission at the NHL's Nashville Predators game on Saturday evening. It includes 11 athletes who helped the U.S. capture an unprecedented third consecutive and fourth overall Paralympic gold at PyeongChang 2018, as well as 14 athletes who led the team to its record-extending fifth world title last year.


At the Paralympics, the U.S. holds an all-time record of 22-2-0-6-1 (W-OTW-OTL-L-T) and has earned five medals, including four golds and one bronze. David Hoff will be making his first Paralympic appearance as head coach of the squad after serving as an assistant in 2018.


Here's a look at the athletes — both the returnees and the rookies — who will represent Team USA on the ice in March.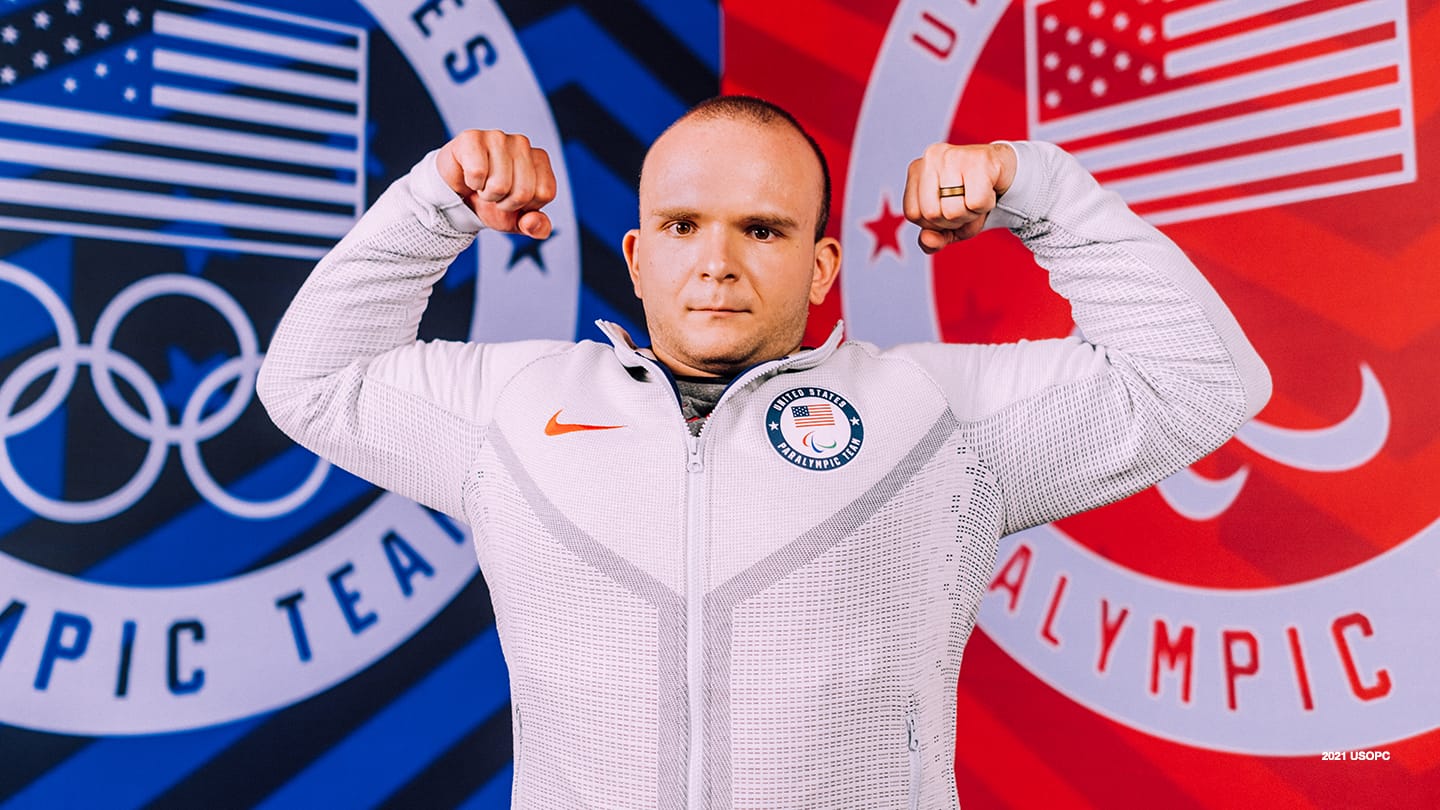 Josh Pauls poses at a Team USA Beijing 2022 photo shoot on Sept. 12, 2021 in Irvine, Calif.
Returning for his second Games, the former member of the U.S. Marine Corps from Denver is still in search of his first goal at the Paralympic level. Look for "Wreck It Ralph," as they call him, to be used as a utility player.
This will mark the New Mexico native's second Paralympic appearance in sled hockey and third overall after competing in Para Nordic skiing in 2014. One of several Purple Heart recipients on Team USA, he had three goals in four games in PyeongChang.
Arguably no sled hockey player in the world has been more clutch in game-winning situations in recent years than this Tampa native. At 24, he is already a two-time Paralympic champion, three-time world champion and ESPY Award winner. At PyeongChang 2018, he tied the U.S. and Paralympic record for most goals at one Games (11) and scored both the tying goal, with 37 seconds left in regulation, and game-winning gold in overtime to defeat Canada in the gold-medal contest. He was also named Player of the Game in both of the last two world championships gold-medal matches, securing the game-tying goal in 2019 to force an overtime period again against Canada.
He lost his left leg to bone cancer in 2004 and was just 18 when he won gold with Team USA four years ago. With four more years of international experience under his belt, the Frederick, Maryland, native has the potential to make a greater impact this time around.
A lot of eyes will be on this 35-year-old from San Francisco, who will replace Steve Cash between the pipes following the goaltender's retirement last year after an illustrious 16-year career that included four Paralympics and eight world championships. Lee has seen the ice in three games over the last two Paralympics, but this will mark his first Games as the starting netminder.
Also a member of Team USA's last two gold-medal winning teams, the Chicago native has skated internationally for 11 seasons. Domestically, he plays on the Chicago Blackhawks alongside U.S. teammate Brody Roybal. Last year, McKee married Erica Mitchell from the U.S. women's sled hockey squad.
The 33-year-old from La Grane, Illinois, is a double above-knee amputee who was injured by an IED while on patrol with the U.S. Marines in Afghanistan. He'll aim to repeat his surprising performance from PyeongChang, where he had 10 points in five games.
The 29-year-old from Green Brook, New Jersey, will captain Team USA for the second consecutive Paralympics as he makes his fourth appearance at the Games. The three-time Paralympic and five-time world champion, who faces a Mr. Potato Head figure toward his opponent's locker room before every game, is known for both his quick wit and passion for mentoring the next generation.
The two-time Paralympic and three-time world champion has now represented Team USA for a full decade in the sport. He's a Purple Heart recipient who had his left leg amputated above the knee in 2007 after being injured by an IED explosion while serving in the U.S. Army in Iraq. The Portland, Oregon, native, who turns 41 in February, will be the oldest member of the squad in Beijing.
The hard-hitting former high school wrestler out of Northlake, Illinois, is the yin to Farmer's yang. The forward duo have proven nearly unstoppable when playing together on the international ice since Roybal made his Paralympic debut at 15 years old in 2014. He was named tournament MVP at last year's world championships with 11 points in five games, as well as the PyeongChang 2018 Games, where he tied for the tournament lead with 17 points and had two hat tricks in the preliminary round.
Whether you know him from his "how-to" TikToks or barrage of five goals in one game at the 2019 world championships, the 23-year-old Jersey kid has grown into one of Team USA's most dominant and dependable skaters. Making his second Paralympic appearance, Wallace, who is pursuing a career in biomedical engineering, is poised for a breakout Games after collecting five points in PyeongChang.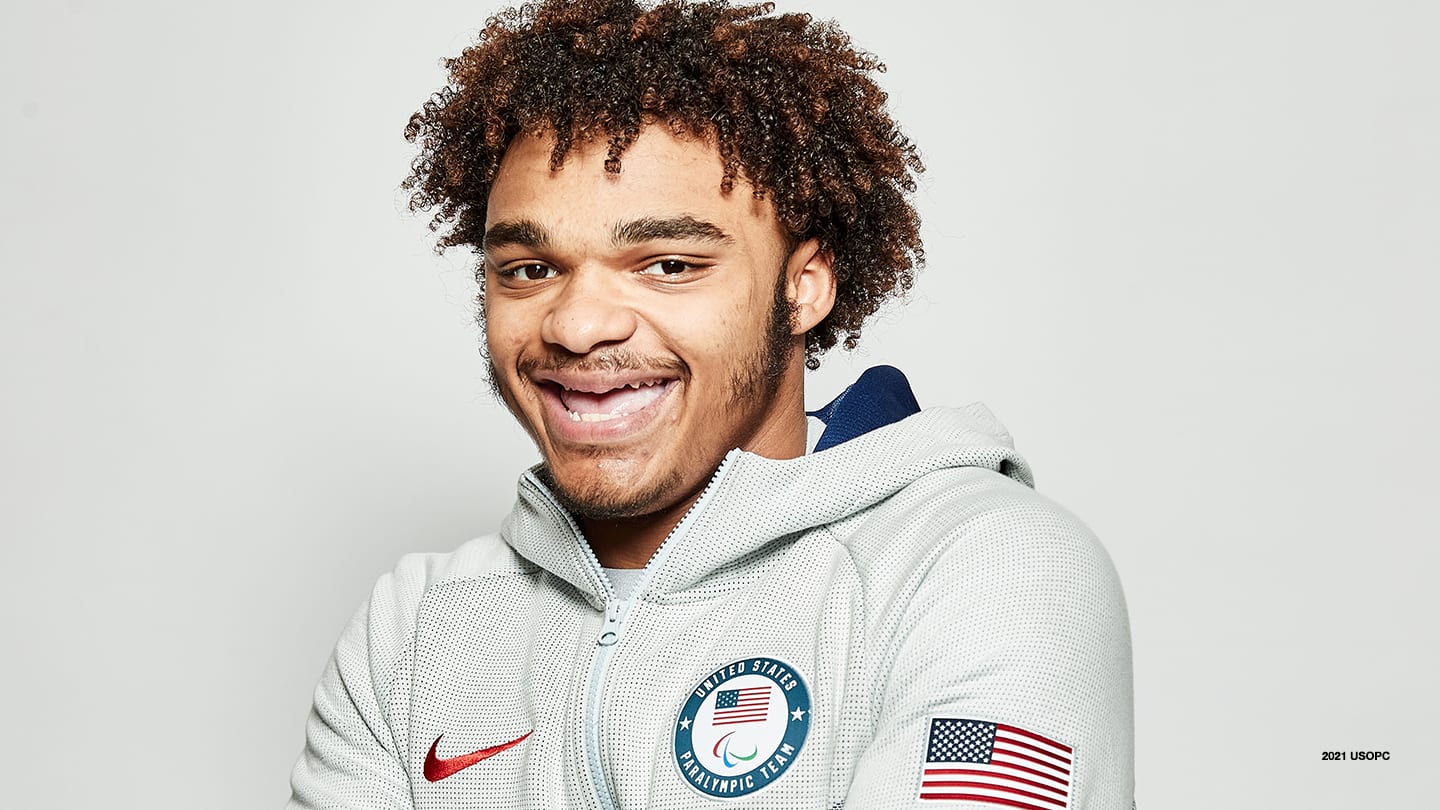 Malik Jones poses for a Team USA Beijing 2022 photo shoot in October 2021 in St. Louis.
The Stoneham, Massachusetts, native has been on the national roster since the 2019-20 season after spending five years on the development squad. While only 22, his Paralympic debut has been a long time coming since he was hit by a car while leaving school at the age of 5.
While he is brand new to the international stage, the 19-year-old double amputee already has experience playing in the spotlight. As a teenager, he was a member of the Colorado Avalanche sled hockey team that played at Coors Field in 2016 following the NHL Stadium Series game at the venue.
The Haverhill, Massachusetts, native is eager for Paralympic play after just missing out on cracking the 2018 team. He has a more subtle disability than most of his teammates known as hereditary spastic paraplegia, which causes his muscles to feel tight and his legs to become tired and weak.
Hailing from Haymarket, Virginia, Nichols will skate on international ice for the first time with the national team after participating in several U.S. development camps.
The world champion is the only member of Team USA who calls Nashville — the squad's pre-Paralympic training base — his hometown. He is still in search of his first goal in international play since joining the national roster in 2019.
While Zych has already won two world titles with Team USA, this will mark his first Paralympics. The South Hadley, Massachusetts, native took up the sport with the Northeast Passage Wildcats, the same organization that produced former U.S. sled hockey star Taylor Chace.
Stuart Lieberman has covered Paralympic sports for more than 10 years, including for the International Paralympic Committee at the London 2012, Sochi 2014 and PyeongChang 2018 Games. He is a freelance contributor to TeamUSA.org on behalf of
Red Line Editorial, Inc.