Meet The 2022 U.S. Olympic Luge Team
Remember how much fun it was when you were a kid, you got a snow day off from school and you spent hours outside sledding on your favorite hill? Multiply that many times over, and you've got the exhilarating Olympic sport of luge.


Luge athletes clad in aerodynamic attire hurtle down icy tracks, lying on their backs and controlling their sleds with their feet. They reach speeds approaching 90 mph, and winning margins can be razor thin, measured in hundredths — even thousandths — of a second. The slightest miscalculation can mean the difference between making the podium and going home empty-handed.


Since its debut in Innsbruck, Austria, in 1964, the U.S. Olympic luge team has won six medals, including three silver and three bronze. Chris Mazdzer was the last to reach the podium, claiming the silver medal in men's singles in 2018.


Today, the U.S. unveiled the luge team it will take to the Olympic Winter Games Beijing 2022 next month: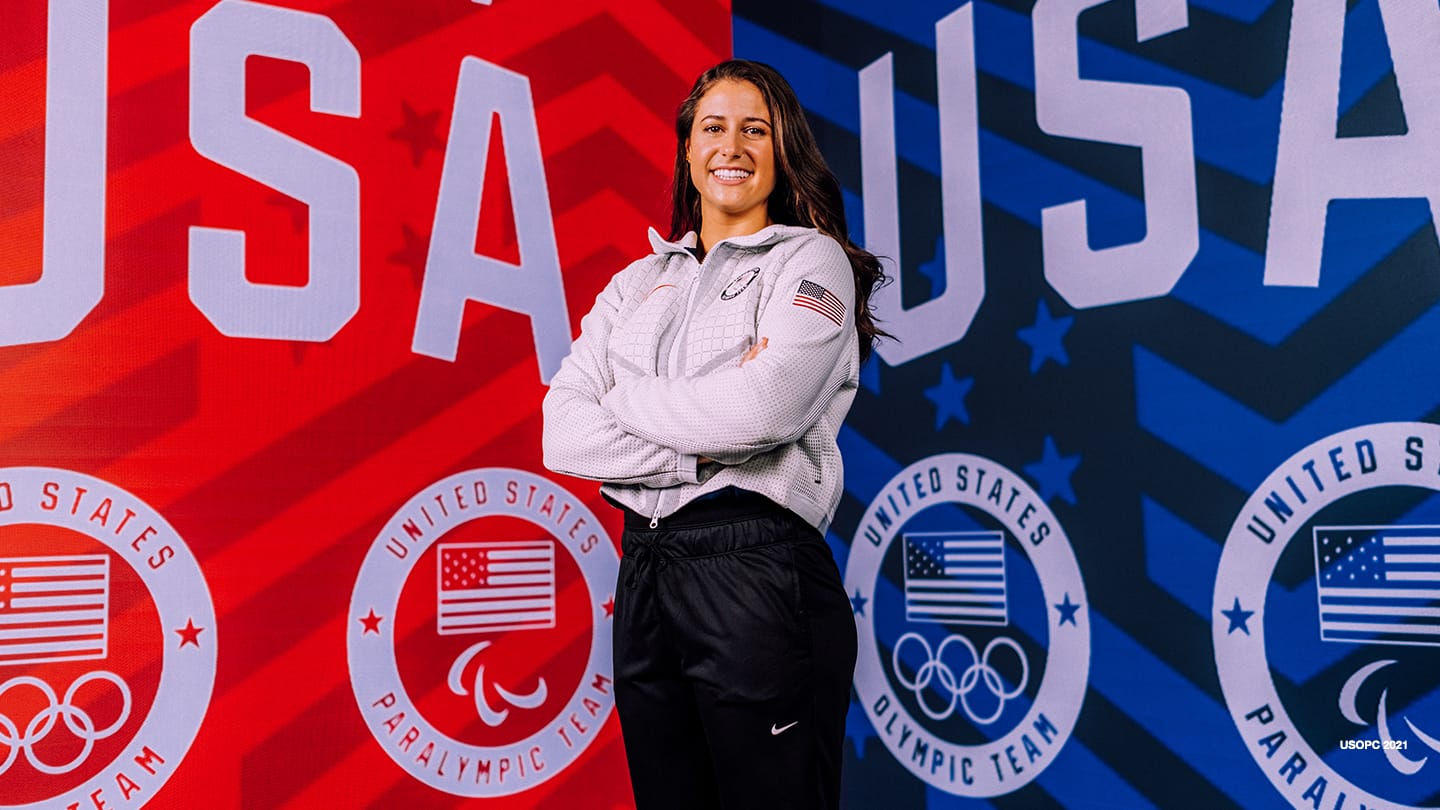 Emily Sweeney poses for a portrait during the Team USA Beijing 2022 Olympic shoot on Sept. 12, 2021 in Irvine, Calif.
Sweeney, a 2018 Olympian, is bound for her second Games. A member of U.S. Army's World Class Athlete Program, she has been a longtime standout for the U.S. luge team, having won a junior world title in 2013 and competed in seven world championships since that year. She's also reached the podium seven times in world cup competition. Now a sergeant, Sweeney joined the Army in 2011. Her military occupation specialty is 31B, military police.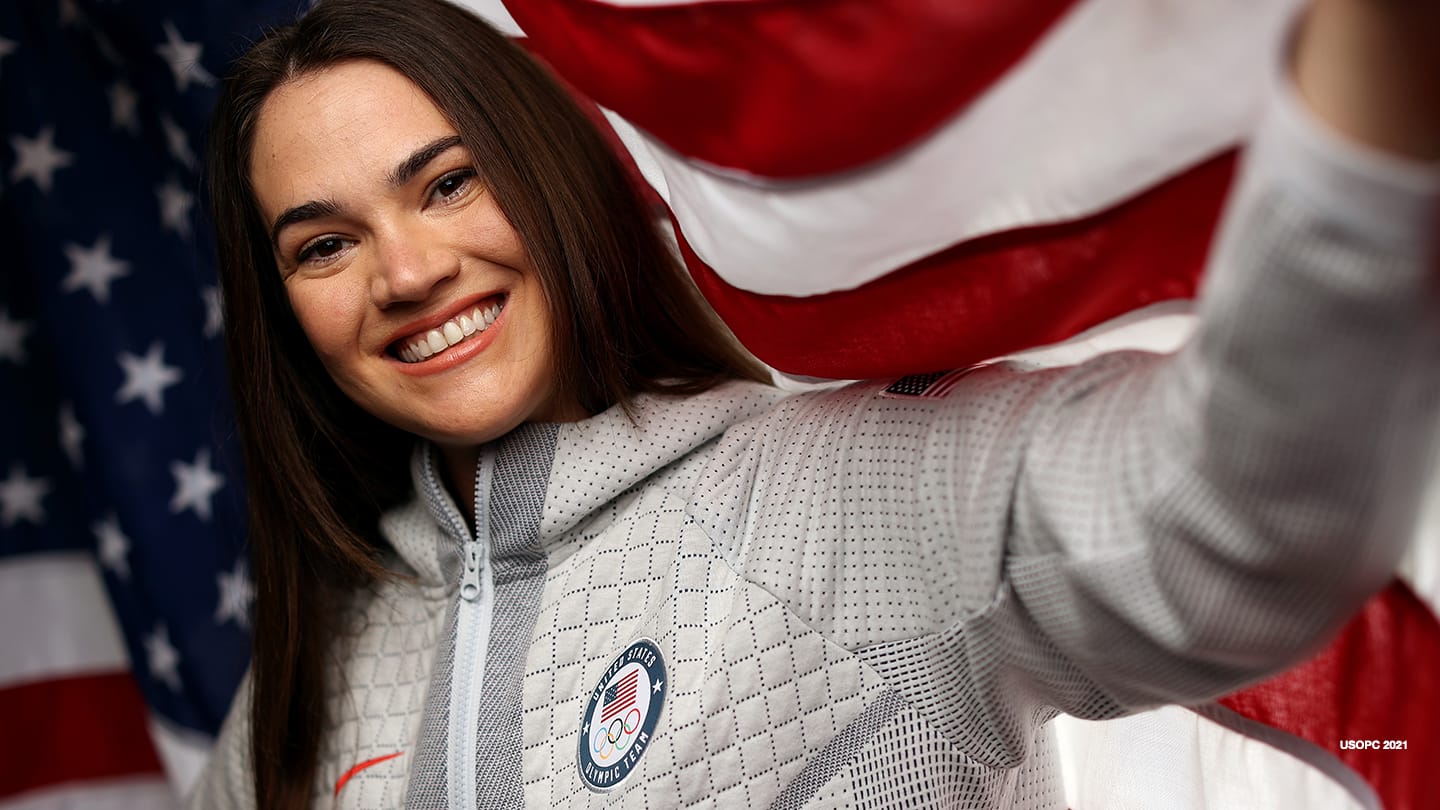 Summer Britcher poses for a portrait during the Team USA Beijing 2022 Olympic shoot on Sept. 12, 2021 in Irvine, Calif.
No U.S. slider has won more than Britcher's five world cup singles races, and now the Glen Rock, Pennsylvania, native will aim to translate that success at the Olympic level when she competes in her third Winter Games. Britcher, 27, has also competed in six world championships and won a 2020 bronze medal as part of the team relay. And like fellow team member Tucker West, she was part of the 2012 U.S. relay team that won gold at the Youth Olympic Games.
"Qualified for my 3rd Olympic Team today," Britcher posted on Instagram. "Huge thank you to everyone who has supported me. Huge HUGE thank you to my coaches @bengtwalden and @lubooo_m I would not have made it through the last 4 years without them."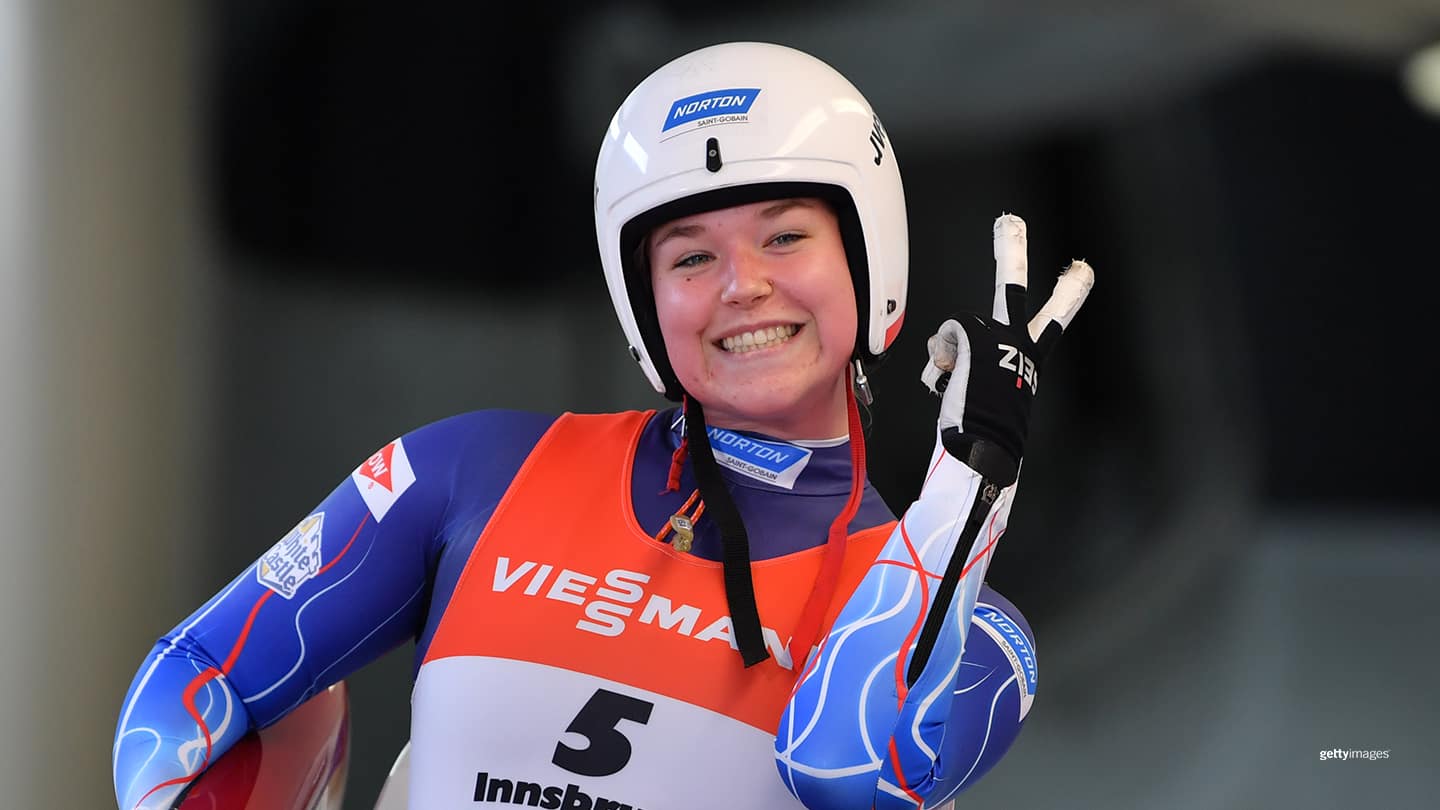 Ashley Farquharson smiles after her second run of the women's competition during the FIL Luge World Cup at on Nov. 23, 2019 in Innsbruck, Austria.
The youngster on the U.S. women's team, 22-year-old Farquharson is headed to her first Winter Games. The Park City, Utah, native, whose brother Jake is a former U.S. luger, comes to Beijing with some quality international experiences. She made her world championships debut in 2020, and one year later won the bronze medal at the U23 world championships.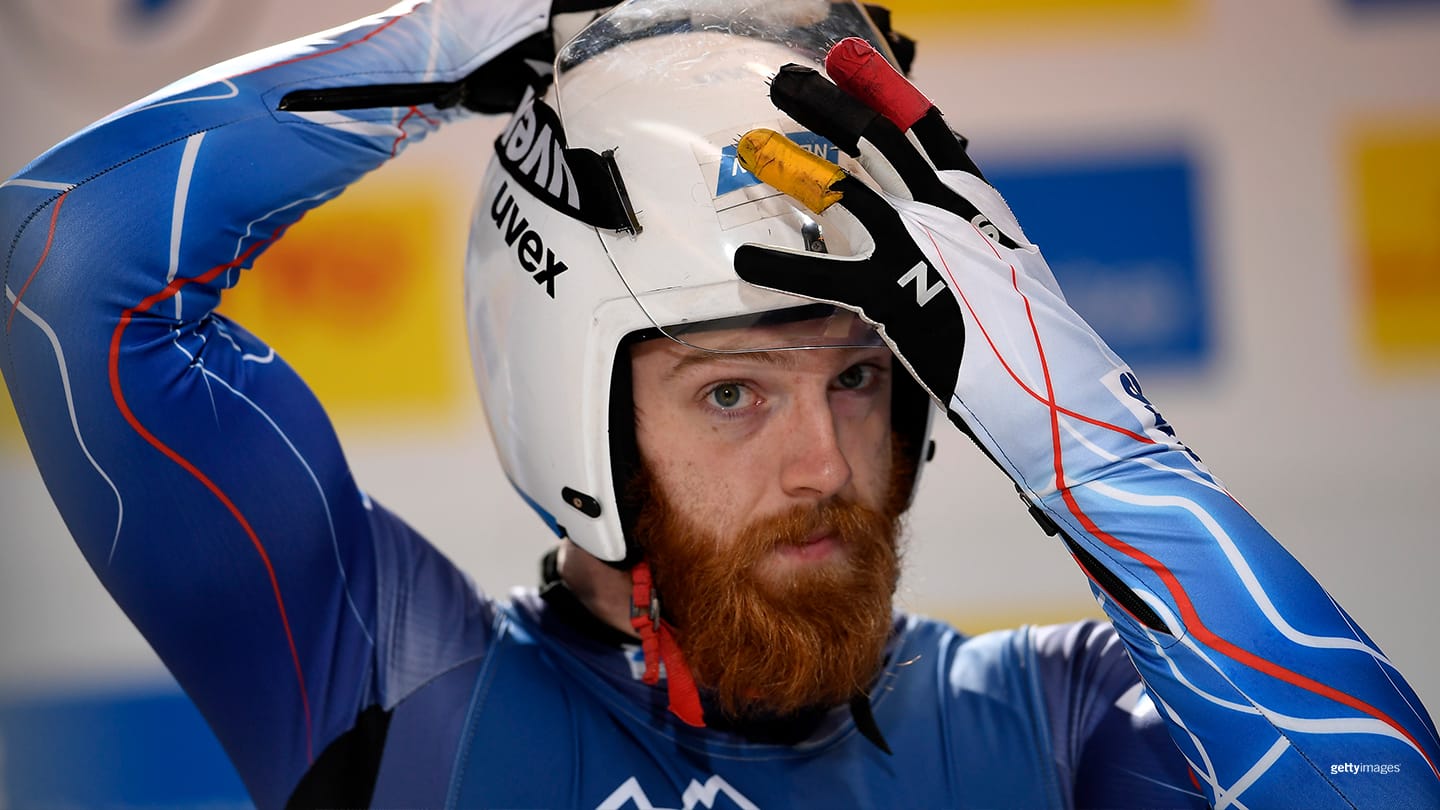 Jonny Gustafson competes in his qualification run during the Luge World Championships 2021 on Jan. 29, 2021 in Koenigssee, Germany.
Though he's already competed four times at the world championships, Gustafson, 24, will be making his Olympic debut in Beijing. So far this season, the Massena, New York, native has raced on the world cup and nations cup circuits, with his best result on the former coming when he finished 14th in Sochi. In addition to his obvious talents in luge, Gustafson is an enthusiastic e-sports competitor.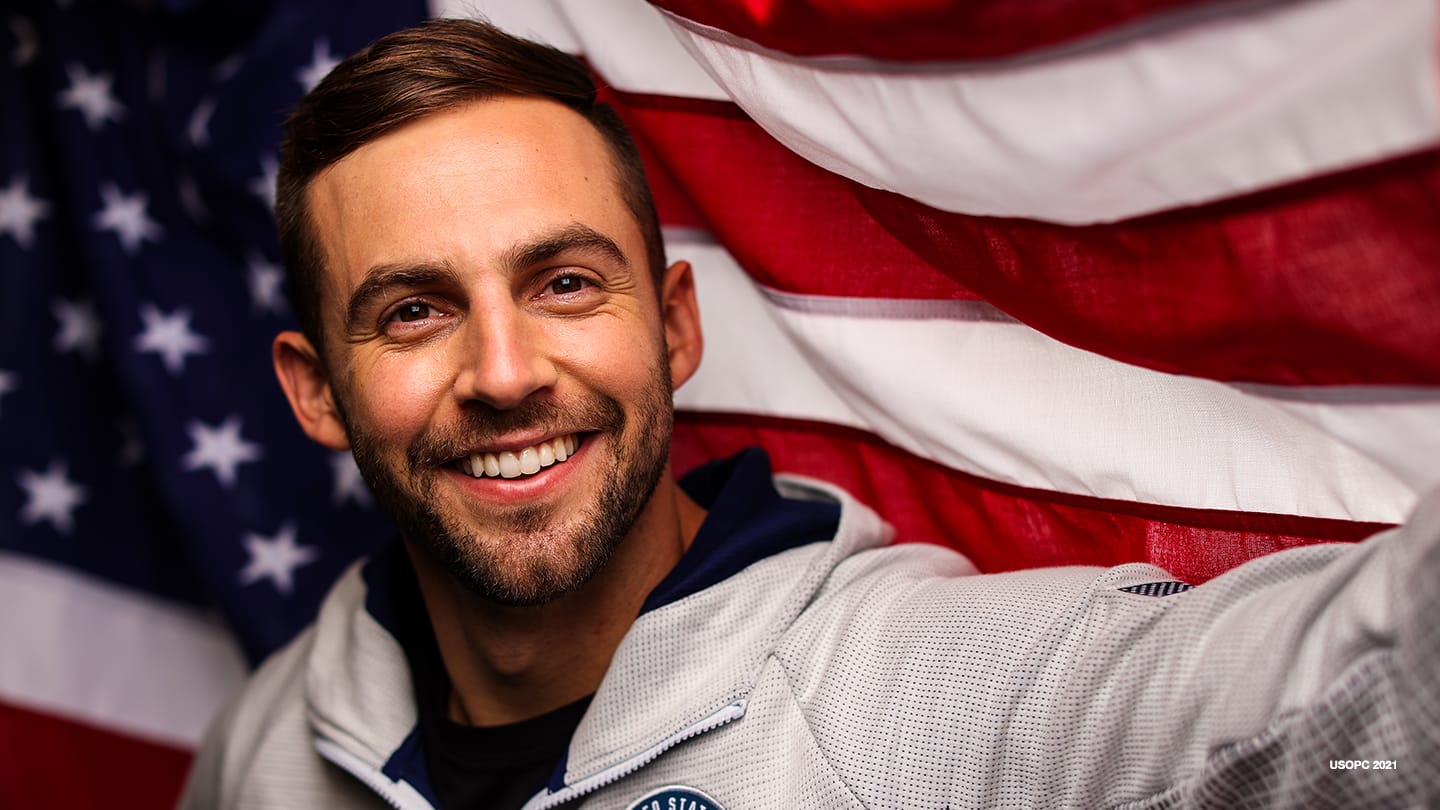 Chris Mazder poses at the Team USA Beijing 2022 Olympic shoot on Sept. 12, 2021 in Irvine, Calif.
Coming back from a broken foot last fall, Mazdzer, 33, will compete in his fourth Olympic Winter Games after securing the final U.S. berth over the weekend. The Salt Lake City resident had a historic performance four years ago in PyeongChang, where his silver medal was the first of any color for a U.S. men's singles slider in the Winter Games. He also raced as part of the U.S. team relay that finished fourth in PyeongChang. In the years since 2018, Mazdzer has also raced doubles with partner Jayson Terdiman; although they have consistently been the top U.S. doubles team, they fell in a qualifying race and missed out on Beijing. The "Dancing With the Stars" alum described the feeling of earning another Olympic berth: "relief, honor and excitement."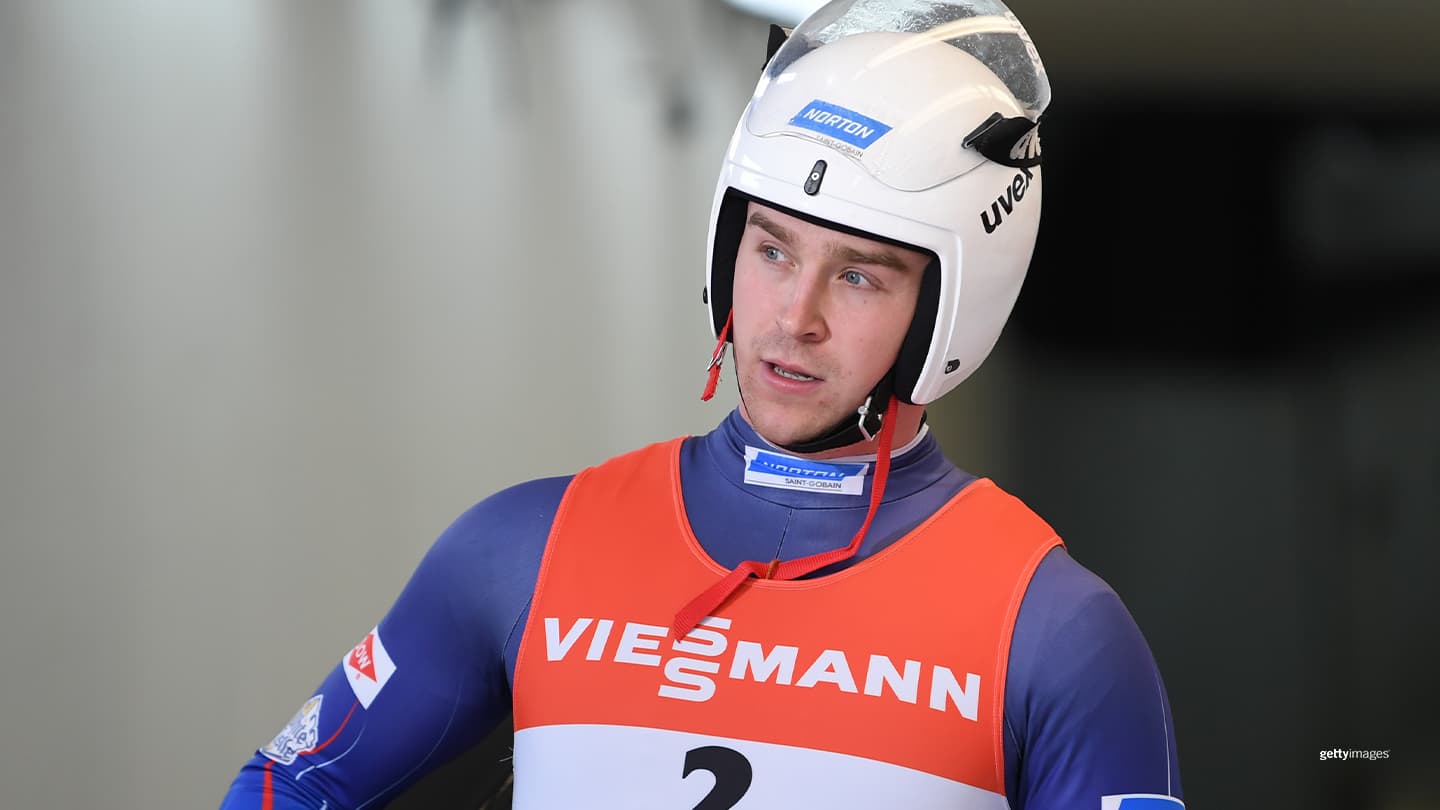 Tucker West looks on after his second run of the men's competition during the FIL Luge World Cup on Nov. 24, 2019 in Innsbruck, Austria.
West got his start in luge after watching the 2002 Winter Games and his dad then built a track in their back yard. The Ridgefield, Connecticut, native is now 26 years old and headed to his third Olympics. West actually went to his first Olympic competition in 2012, when he won a team relay gold medal at that year's Winter Youth Olympic Games in Innsbruck. He became a mainstay on the national team soon after, and will look to improve upon 22nd- and 26th-place finishes in his first two Olympics.
Zack Digregorio and Sean
Hollander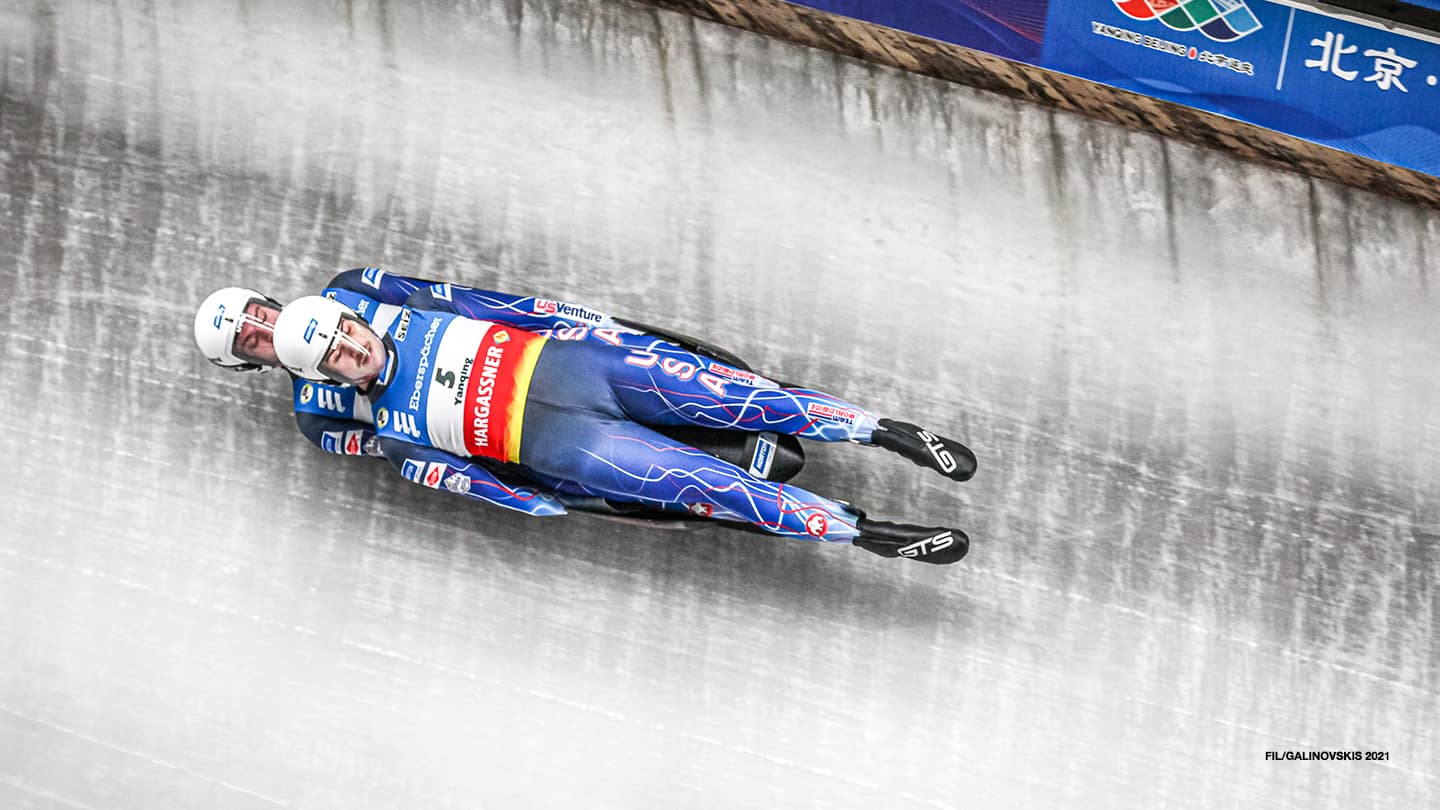 Zack Digregorio and his doubles partner Sean Hollander compete at the Beijing FIL Luge World Cup on Nov. 21, 2021 in Beijing.
Youth will be served on the U.S. men's doubles team. Paired together for only 18 months, Digregorio (Medway, Massachusetts) and Hollander (Lake Placid, New York) secured their Olympic berth by placing eighth in the Nations Cup, finishing just ahead of fellow Americans Dana Kellogg and Duncan Segger in ninth, while Mazdzer and Terdiman crashed out.
The young duo's top world cup finish this year was 16th place in Sochi, Russia. Digregorio and Hollander will pass up the final two world cup stops in favor of training in Park City, Utah, ahead of their Olympic debuts. Digregorio is only 21 years old, and Hollander will turn 22 while in Beijing.
"I could not be more excited to be able to represent USA on the biggest stage in the world," Digregorio told the Associated Press. "Extremely grateful for every single one of my teammates, especially the ones in the doubles field."
Bob Reinert spent 17 years writing sports for The Boston Globe. He also served as a sports information director at Saint Anselm College and Phillips Exeter Academy. He is a contributor to TeamUSA.org on behalf of
Red Line Editorial, Inc.