U.S. Luge Teams Close Out World Cup On Olympic Track With Relay Silver Medal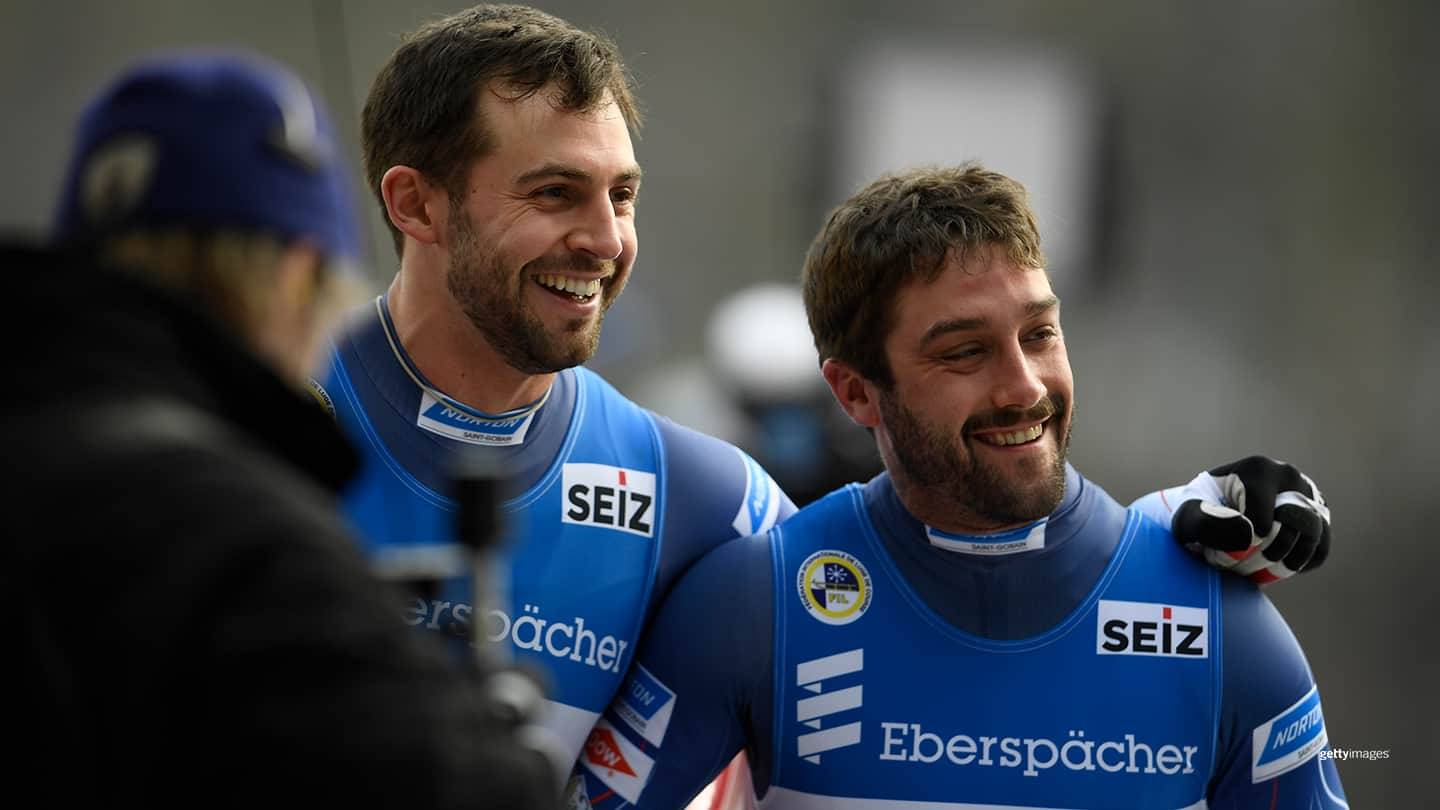 Chris Mazdzer and Jayson Terdiman react after finishing their 2nd run in the Men's Doubles during Day 2 of the 50th FIL Luge World Championships 2021 on Jan. 30, 2021 in Koenigssee, Germany.
The U.S. luge team got to test out the track on which they'll be sliding at the Olympic Winter Games Beijing 2022 in a few months, and the relay team picked up a medal in the process.

This weekend marked the beginning of the world cup season and the races at the Yanqing National Sliding Center in China also served as the official test event for the Olympic races to take place there in February.

On Sunday, Ashley Farquharson, Tucker West and the team of Chris Mazdzer and Jayson Terdiman competed in the relay and finished with the silver medal. Their combined time of 3:07.328 on the brand new and very long course put them just .375 seconds behind the winning team from Austria and fractions of a second ahead of Italy, which finished in 3:07.331.

It was a bit of redemption after Mazdzer, an Olympic silver medalist, failed to qualify for both Saturday's singles and doubles competitions. Mazdzer is coming off a broken foot suffered in late September and has new sleds in both singles and doubles. Terdiman, a two-time Olympian who races doubles with Mazdzer, also did not race on Saturday.

Mazdzer and Terdiman were given the doubles spot in the relay after the faster team in the heats, Dana Kellogg and Duncan Segger, gave up their spot, allowing the veterans a competitive run on the Olympic track.

During Saturday's races, the Germans swept the podium in men's singles. West had the best finish of the American men in 21st. Jonny Gustafson was 25th. Kellogg and Segger had the best finish by a U.S. doubles team, coming in 19th in doubles.

The women were also in action on Sunday, and while athletes from Germany and Austria occupied the top five spots in singles, Farquharson finished eighth overall. She's looking to make her first Olympic team this winter. Summer Britcher and Emily Sweeney, both Olympians, were 14th and 16th, respectively.

West, a two-time Olympian, told USA Luge that the track is very unique.

"It has been a much steeper learning curve than anyone had anticipated coming in," he said. "Each day gets better and better though as we figure out the correct driving lines down the track."

The U.S. sliders only competed in the second half of last season because of COVID-19. The Olympic team will be nominated following world cup races in Latvia over the weekend of Jan. 8-9.
Karen Price is a reporter from Pittsburgh who has covered Olympic and Paralympic sports for various publications. She is a freelance contributor to TeamUSA.org on behalf of Red Line Editorial, Inc.