News
Madison Chock
Evan Bates
Madison Chock, Evan Bates Soar to Third Title at U.S. Figure Skating Championships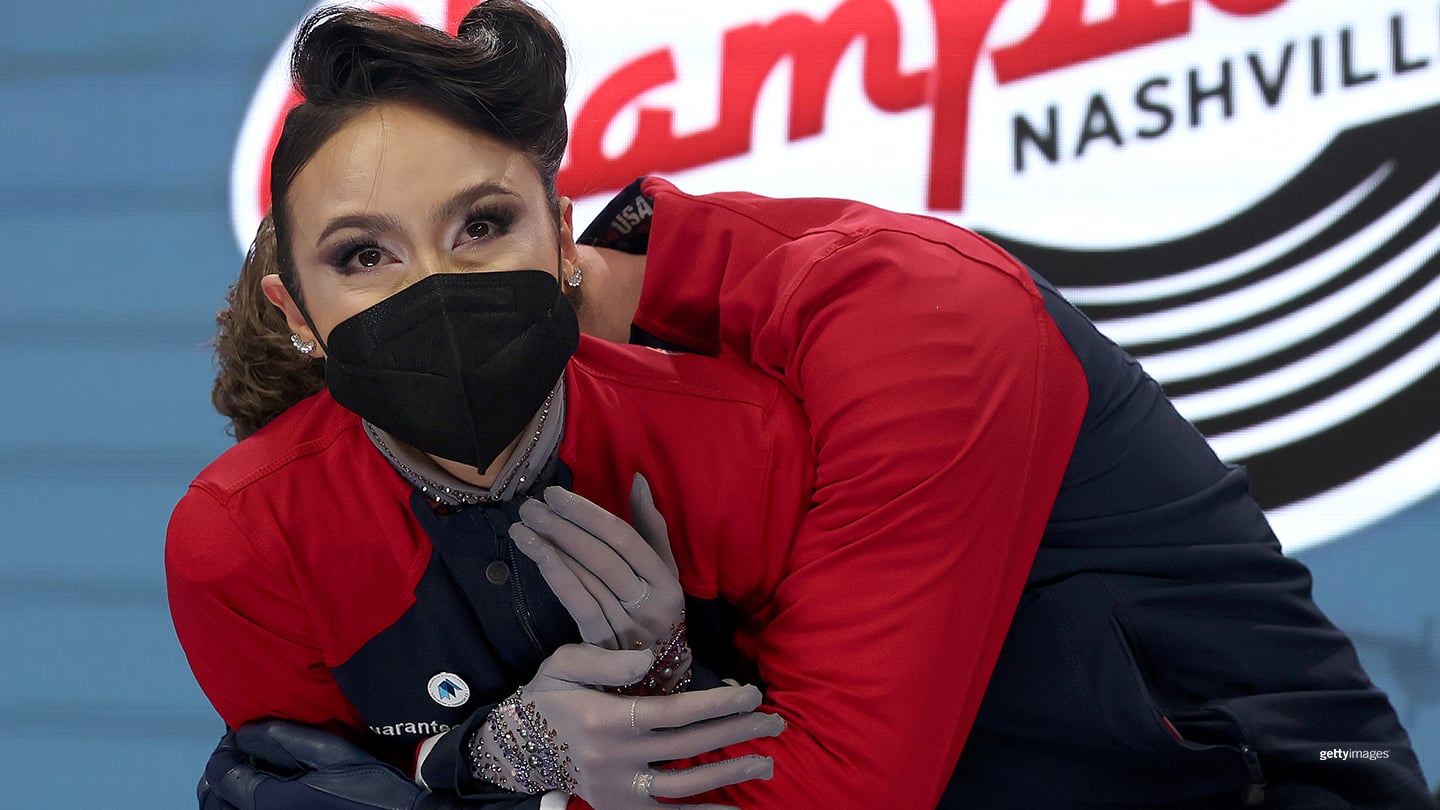 Madison Chock and Evan Bates celebrate in the Kiss & Cry after skating in the Free Dance during the U.S. Figure Skating Championships on Jan. 8, 2022 in Nashville, Tennessee.
NASHVILLE, Tenn. — In a tight decision fitting the decade's long rivalry between the two teams, Madison Chock and Evan Bates edged Madison Hubbell and Zachary Donohue by less than two points Saturday to win their third ice dance title at the 2022 U.S. Figure Skating Championships.

"We've won the national championship again, against some of the toughest competitors we've ever faced, year after year after year," said Bates, 32, nodding to Hubbell and Donohue. "We really had to work hard for it. The training, the preparation — we needed all of it because it wasn't easy and it wasn't necessarily the best performance we dreamt up today, but the hard work we put in showed up."

In essence, the title was decided by Friday's rhythm dance. Chock and Bates led their rivals by 2.55 points after Hubbell and Donohue made minor mistakes on twizzles and a step sequence.
Hubbell and Donohue prevailed in the free dance, but couldn't overcome the deficit. Chock and Bates finished with 227.37 points for the gold, while Hubbell and Donohue took the silver with 225.59.

"Being honest with ourselves, coming into tonight, we knew we would not be able to win the national championships against the competitors we have with a bad skate (in the rhythm dance)," said Hubbell, 30. "We couldn't make up the 2½."

On Saturday, both teams delivered near-perfect performances of dramatically different free dances.

Hubbell and Donohue's program, a sensitive, lyrical routine set to Anne Sila's "Drowning," showed off the couple's greatest strengths: power, speed, and superb ice coverage.

Skating to music from Daft Punk, Chock and Bates' free dance portrayed an astronaut and alien's relationship as it deepens and grows into love. Their superb lifts, considered among the finest in the world, were on full display.

"The core of our program is about finding love and acceptance in someone different than you," said Chock, 29. "As we go to the (Beijing) Games next month, we just want to remind everyone that you can find love with someone that is different than you, and from a different place."

Both couples made their debuts in the 2011-12 season after long careers with other partners, and battled each other for medals ever since. Beginning in 2018, they have trained together in Montreal.

Hubbell and Donohue have announced this is their final competitive season, so the rivalry ends in a 3-3 tie as far as the U.S. Championships: Chock and Bates won in 2015, 2020 and 2022, while Hubbell and Donohue took the honors in 2018-19 and 2021.

"The fact that we are both going to the Games with three U.S. titles is somehow poetic," Hubbell said. "We grew up next to each other, we're always pushing each other, we always have the other (team) right on our heels."

The third U.S. team training in Montreal, Kaitlin Hawayek and Jean-Luc Baker, recovered from a disappointing program Friday to perform a captivating free dance to Chopin selections. The skaters won their fourth straight bronze medal with 205.68 points.

"This means so much to us, it has not been a straight journey for us over the last four years and especially the last six months," said the 25-year-old Hawayek, whose training concussion this summer forced the team to withdraw from several events.

Rachel Green and Michael Parsons, third after the rhythm dance, placed fourth overall with 203.27 points.

On Sunday, U.S. Figure Skating will announce the three teams, plus alternates, it is sending to the Beijing Olympics, with the top three finishers at the U.S. Championships likely to have their tickets punched.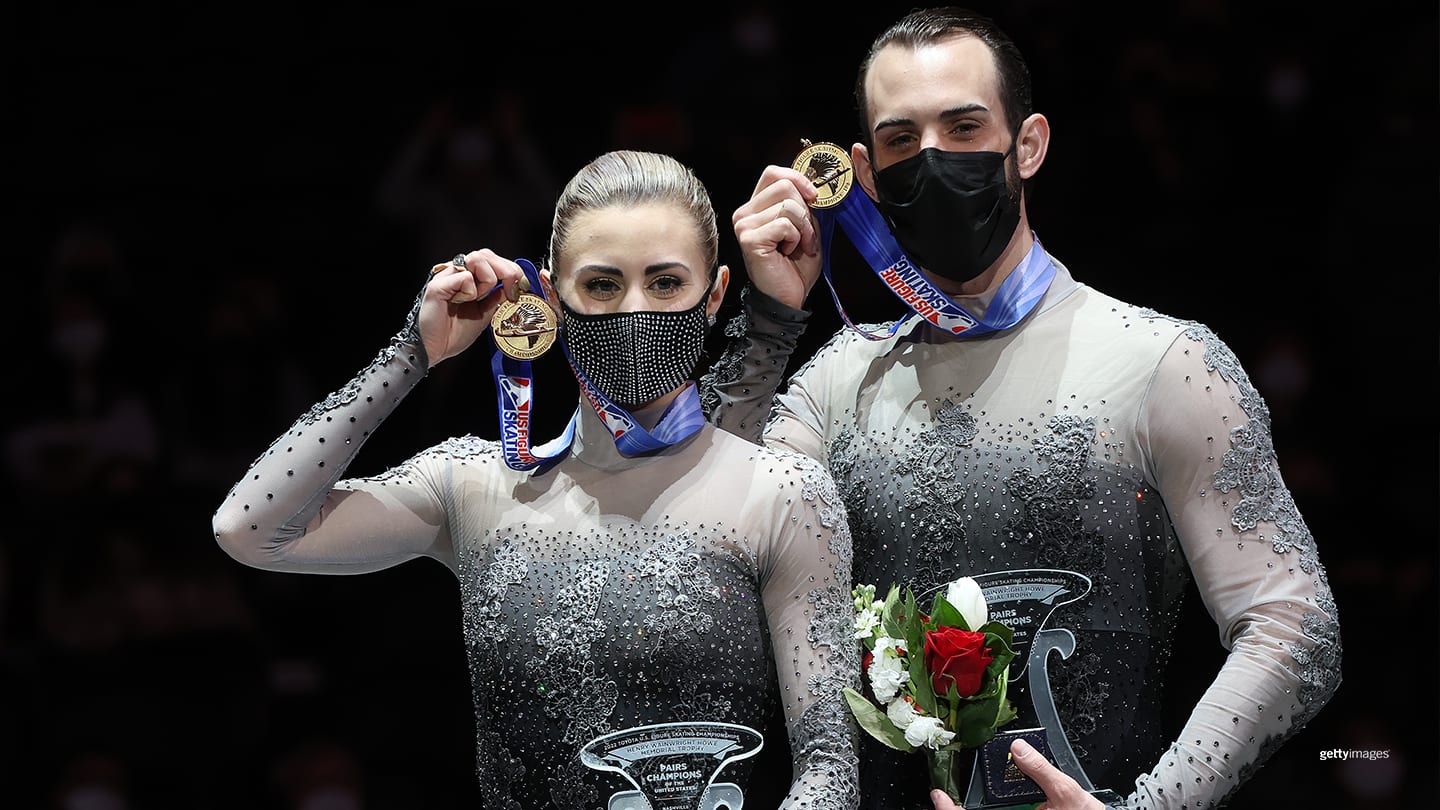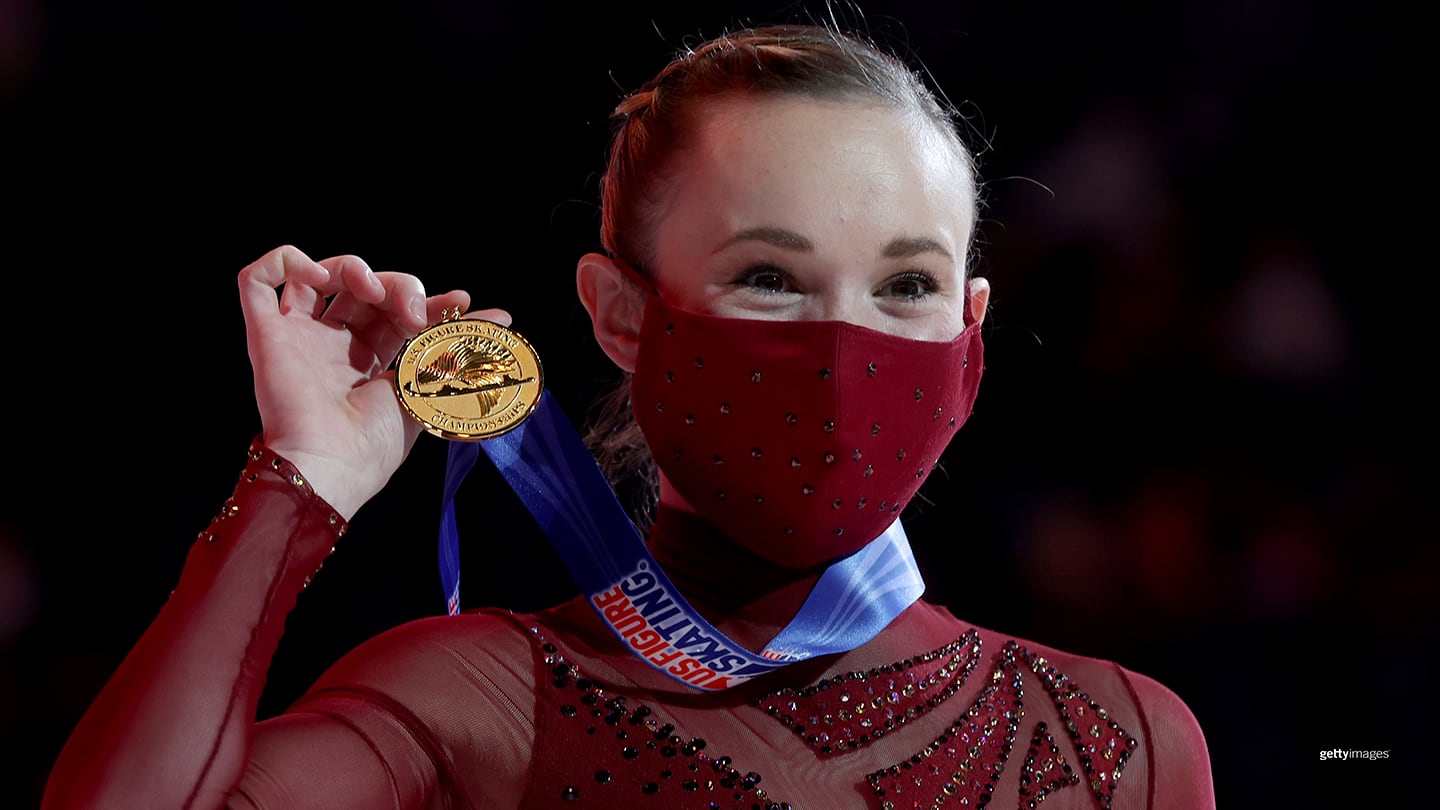 Lynn Rutherford is a sportswriter based out of New York. She is a freelance contributor to TeamUSA.org on behalf of Red Line Editorial, Inc.