Elana Meyers Taylor Wins First Two-Woman Bobsled World Cup In Three Years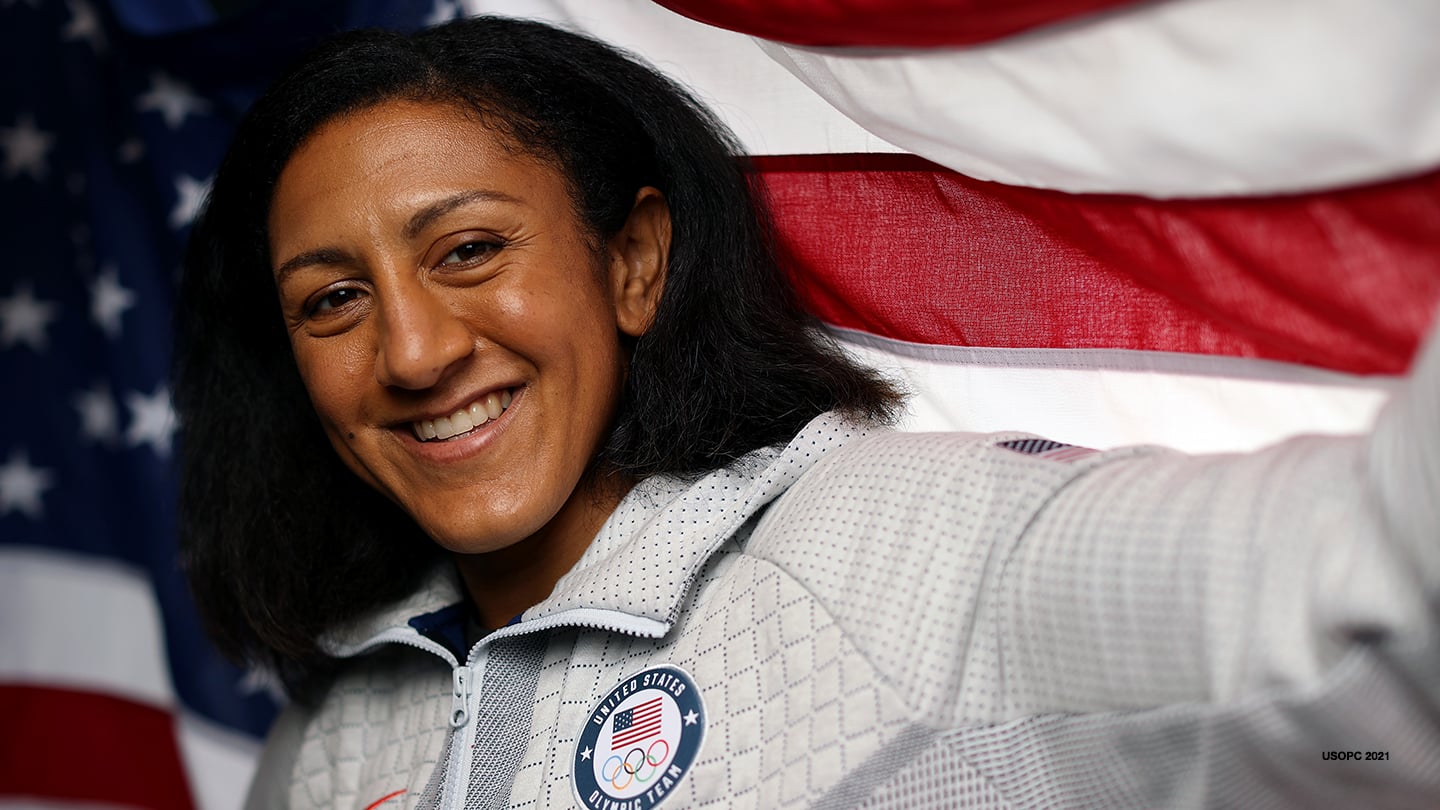 Elana Meyers Taylor poses at a Team USA Beijing 2022 Olympic shoot on Sept. 12, 2021 in Irvine, Calif.
Elana Meyers Taylor and Lake Kwaza hadn't raced together in a year, but turned out to be a gold-medal combo Sunday in two-woman bobsled at the world cup in Sigulda, Latvia.

Meyers Taylor and Kwaza tied for the best start and finish times on their first run and were able to maintain their lead over the field in the second heat. Their time of 1:41.88 was .22 seconds ahead of Mica McNeill and Adele Nicoli of Great Britain and .24 seconds ahead of Canada's Christine De Bruin and Kristen Bujnowski. De Bruin now ranks second behind Meyers Taylor in the two-woman world cup standings after Meyers Taylor got her first win in that event in nearly three years.

"It was a close competition," Meyers Taylor said to USA Bobsled/Skeleton. "This track is really tricky, and walking away with a win feels great."
The most recent two-woman win for Meyers Taylor came in Lake Placid, New York, back in February 2019. It also came with Kwaza, who competed with Meyers Taylor on the 2018-19 world cup circuit. Both of Kwaza's world cup wins have now come pushing for Taylor, who now has 19 career two-woman titles.
"It felt great to race with Lake again," said the three-time Olympic medalist. "She did a great job today."
Meyers Taylor did not race in the women's monobob event in Sigulda in an effort to stay fresh during a busy January as the world cup season comes to a conclusion. Her U.S. teammate Kaillie Humphries did not compete in Sigulda at all, opting to take a break before the world cup schedule resumes from Winterberg, Germany, next week.
"I really need to preserve my body, and I know I have to take it easy sometimes," Meyers Taylor said. "It's been a battle all season long with injuries, and all of our brakemen have really stuck in there. I've had five different push athletes now for different races, and they've all pushed me the best they can regardless of where I am physically."
Todd Kortemeier is a sportswriter, editor and children's book author from Minneapolis. He is a contributor to TeamUSA.org on behalf of
Red Line Editorial, Inc.