Team Peterson Knocked Out Of Women's Curling Playoff Contention With Loss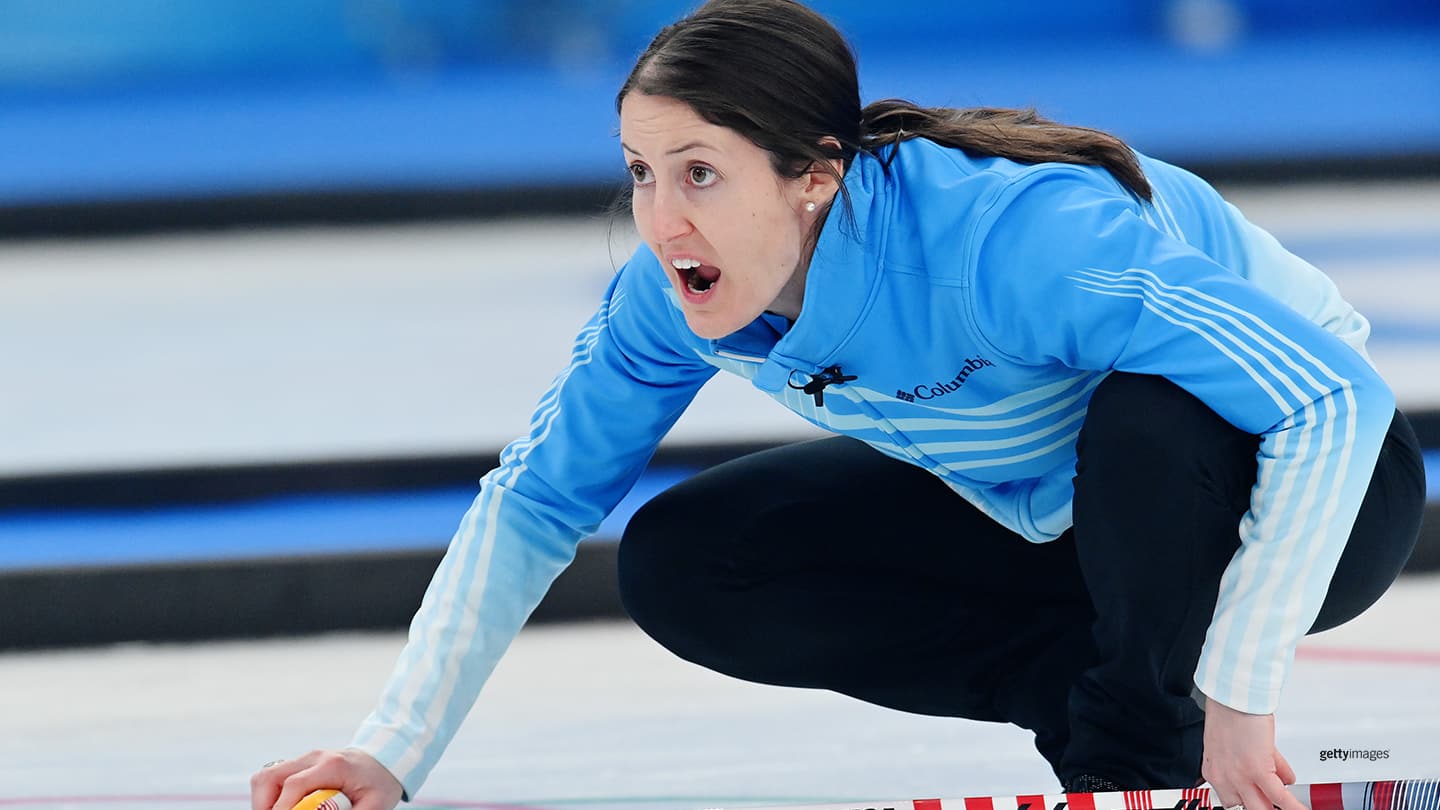 Tabitha Peterson competes against Team Japan during the women's round robin session during the Olympic Winter Games Beijing 2022 on Feb. 16, 2022 in Beijing.
BEIJING — Team Peterson had a tough day on the ice when it could least afford one, dropping its final two round robin games of the women's curling tournament to finish 4-5 and miss the playoffs at the Olympic Winter Games Beijing 2022.

A tournament that began with a promising 3-0 start ended with defeats in five of the last six games. The U.S. was still alive despite dropping a game Wednesday morning to Canada 7-6, needing to beat Japan in the evening draw and get some help to sneak into the fourth and final playoff spot. Team Peterson battled until the end but fell 10-7 to finish its tournament.

"It's hard because this is such a tough field," said skip Tabitha Peterson following the eliminating loss to Japan. "We play these teams on the tour and we're overall 50-50 against these teams. So we knew it was going to be tough...there's always stuff to learn from every single game, and we'll see what happens going forward."

The Japan game was indicative of the up-and-down nature of the team's tournament. Japan raced out to a 4-0 lead after a massive steal of three in the second end, but Team Peterson managed to keep the defending bronze medalists close, then break through with a four-ender in the seventh to tie the game at 7-7. It was just the end they needed to make it a game, but Japan scored a deuce in the eighth and stole a single in the ninth to put the game out of reach.

Eight teams will conclude round robin play Thursday, so it's still unclear where Team Peterson will finish in the final standings. Its 4-5 record matches its performance four years ago in PyeongChang. Peterson, her sister Tara, Nina Roth and Becca Hamilton looked as if they'd be flying past that mark when they opened the tournament with three straight victories. But they suffered big losses to Sweden and Great Britain before rebounding against South Korea. The three straight losses ensued as their playoff hopes faded, but they continued to play well and stay present in every game.

"We had a ton of really good team shots," said Peterson, a two-time Olympian. "Those are the ones we always try to hold on to. The ones where communication going down the sheet is perfect and it's the perfect draw or the perfect freeze. Where all four players are just very involved. We felt we had a lot of those this week."

One huge personal positive for Peterson was getting to play alongside her sister Tara, who made her Olympic debut. The sisters shared a hug at the end of the biggest tournament of their lives, though it's far from the first they've played together.

"It's been super fun, we fought hard, and it feels really good to do it with her," Tabitha said. "Obviously not the result we wanted but we're happy that we have each other. We're going to just take it as it is and learn from it and grow."

Teams dealt with a lot of complicating factors for this year's Olympic tournament. Not only has COVID-19 altered the look and feel of these Games, it wreaked havoc on the competition schedule leading up to the start of Olympic play. Team Peterson performed well in the tournaments it was able to play in, notably a bronze medal in the 2021 world championships, but playing together more going forward is going to be key for the future of the team.

"I know everyone here was in the same boat, but we had a lot of cancellations this season because of the pandemic," Peterson said. "Curling is so dependent on communication and teamwork. Sometimes it's hard to emulate the perfect game scenario when you're just practicing at your local clubs or trying to do a scrimmage."

While her team's tournament may be at an end, the 32-year-old is only seeing bright things for the future of her sport. Curling has long held popularity in Peterson's home state of Minnesota, but the men's gold medal from 2018 and increased visibility of the sport on television has brought it to the rest of the country and the world.

"People are just more and more interested in curling," Peterson said. "I think we're getting it on TV a lot more too. And the learn-to-curls at clubs are just through the roof."

"So it's just cool, it's cool to see the sport grow in the United States."
Want to follow Team USA athletes during the Olympic Games Beijing 2022? Visit TeamUSA.org/Beijing-2022-Olympic-Games to view the competition schedule, medal table and results.
Todd Kortemeier is a sportswriter, editor, and children's book author from Minneapolis. He is a freelance contributor to TeamUSA.org on behalf of
Red Line Editorial, Inc.