U.S. Takes Bronze At Women's World Curling Championship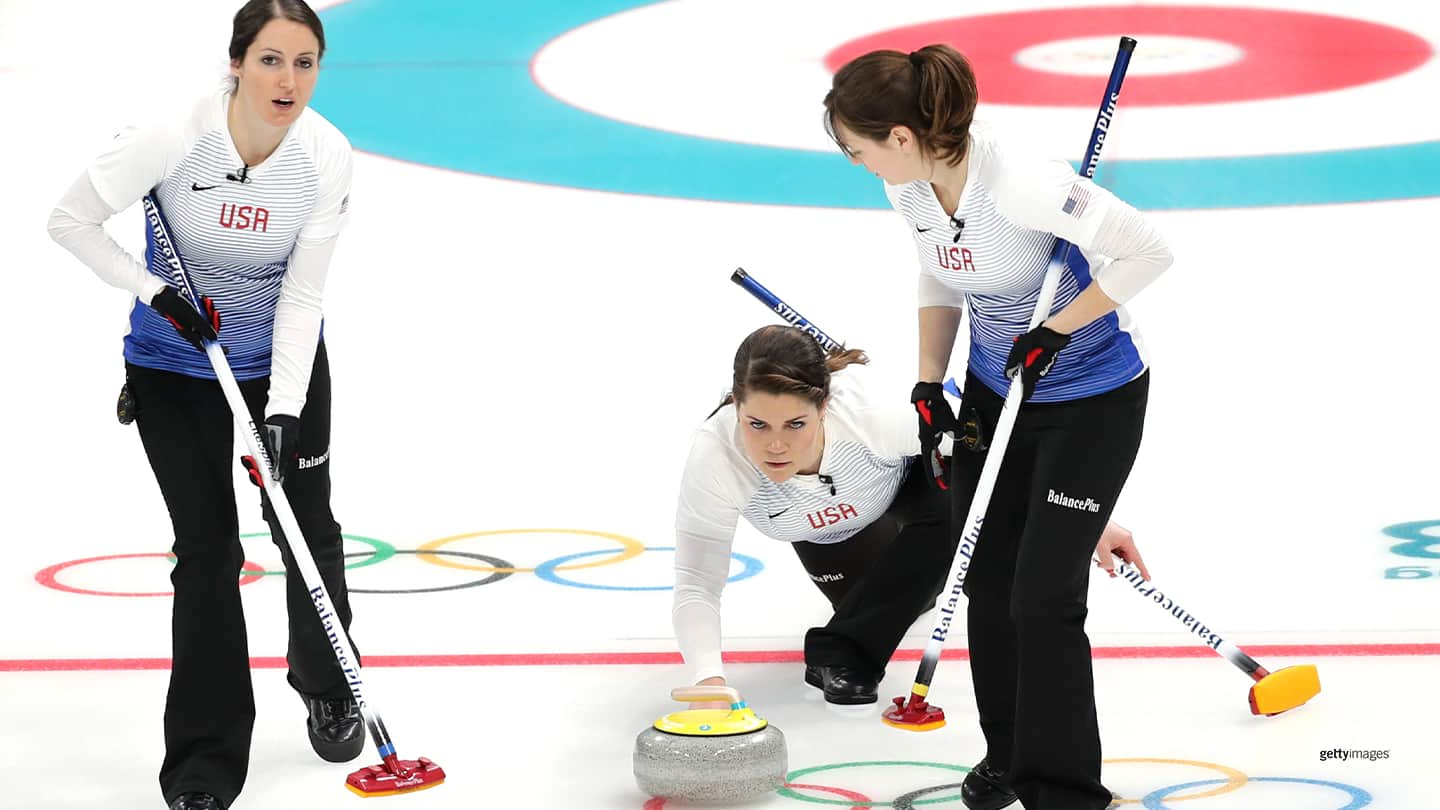 Becca Hamilton casts a stone between teammates Tabitha Peterson and Aileen Geving at the Olympic Winter Games PyeongChang 2018 on Feb. 14, 2018 in Gangneung, South Korea.
There was a lot at stake for the U.S. at the Women's World Curling Championship in Calgary.

The most important was the chance to secure a berth at the Olympic Winter Games Beijing 2022, which they did on Friday when they qualified for the playoffs after finishing 7-6 in round-robin play.

Not far off was the chance to medal, which Tabitha Peterson, Nina Roth, Becca Hamilton, Tara Peterson and Aileen Geving did on Sunday by beating Sweden 9-5 to win the bronze medal.

Both teams first had to get through the qualification on Saturday. The U.S. beat Denmark 8-7 and Sweden handled Canada 8-3. Sweden, which won the Olympic gold medal in 2018 with Anna Hasselborg as skip, then lost a close one to Russia in one semifinal while the U.S. fell to Switzerland in the other to set up Sunday's match.

Sweden defeated the U.S. during round-robin play 10-4, but Sunday was a defensive contest early on. The score was tied 2-2 at the break after the U.S. fought back from a 2-0 deficit. Sweden picked up two points in the sixth end, but a mistake would prove costly in the seventh. Sweden's shot sailed through and out of the house, missing everything along the way, and it was an opportunity Peterson and the U.S. weren't going to let pass. They made a run-back take-out to score five huge points and close out the end with a 7-4 lead.

Sweden never recovered from that blow. They added a point in the eighth but the U.S. countered with two in the ninth and Sweden conceded the match.

This is the first time the U.S. women have won bronze at the world championship. They won gold in 2003 and a total of five silver medals, but never bronze. They last medaled in 2006.
Karen Price is a reporter from Pittsburgh who has covered Olympic and Paralympic sports for various publications. She is a freelance contributor to TeamUSA.org on behalf of
Red Line Editorial, Inc.