New-Look U.S. Women's Curling Team Seeks Elusive First Olympic Medal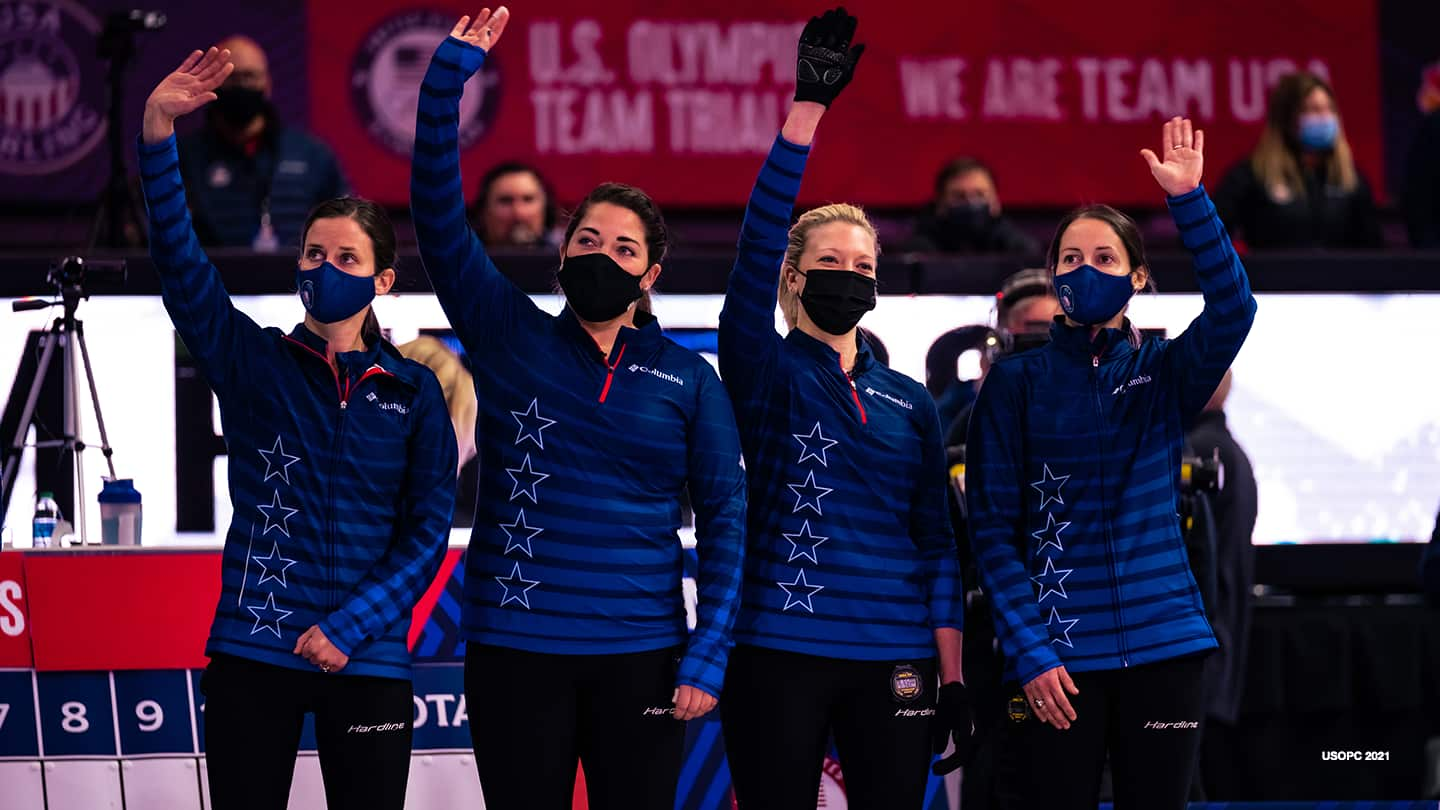 Team Peterson before competing at the U.S. Olympic Team Trials at Baxter Arena on Nov. 19, 2021 in Omaha, Nebraska.
BEIJING — Tabitha Peterson is already a champion in Beijing. And her sister Tara is a little tired of hearing about it.


A few days before the Peterson sisters and their teammates begin their quest for an Olympic curling medal, Tabitha recalled a 2007 family trip the sisters took to Beijing. They tried to immerse themselves in the culture, which included seeing the sights and trying local cuisine. It was at a restaurant where the sisters played a game and Tabitha emerged as the champ.


"She still never stops talking about it and how she won," said Tara, laughing.


Should Tabitha skip the U.S. women's team to a medal in Beijing, you can bet that nobody within earshot will ever stop hearing about it. And for good reason. A medal would be historic, a first for a U.S. women's curling team at the Olympic Winter Games.


And there's plenty of reason for optimism that 2022 could be the year. The U.S. team includes Nina Roth, Becca Hamilton and alternate Aileen Geving, who, along with Tabitha, are all returning Olympians. Tara is the lone first-timer and the team had an outstanding 2021 with numerous highlights. In May the team beat Sweden, currently the world's No. 1 team, at the world championships for a bronze medal. That was the first medal for a U.S. women's team at worlds in 15 years.


Then in the fall, Team Peterson won a handful of high-profile tournaments, notably the Autumn Gold Curling Classic in Calgary, Alberta, in which they beat the Olympic team from Japan in the final.


But most important of all was their hard-fought win at the U.S. Olympic Team Trials in November, besting a team skipped by Cory Christensen to earn an Olympic berth. The success has the team feeling good about its chances in Beijing.


"We're feeling very confident," said Tabitha. "We competed at the world championships … and came out with the bronze medal so obviously that's going to be a huge confidence booster for us. We have had since then after kind of a summer break, we had a few very successful tournaments this fall as well, winning another event in Calgary with all the top teams in the world and obviously winning our U.S. trials to get here. So we're kind of just excited to see what we can do out there on the ice."


While all of 2018's Olympic team is back for 2022, the lineup looks a little different. Tabitha, third on the 2018 Olympic team, moved into the skip role after Roth was out on maternity leave starting in the 2019-20 season. When Roth returned for 2020-21, the team opted to stick with Peterson at skip and Roth slotted in at third, moving Hamilton to second, Tara Peterson to lead and Geving to alternate. Tabitha now has years of experience in her new role but is excited to lead the team for the first time at the Games.


"I'm super thrilled," she said. "We've had a lot of success with this lineup. But yeah, there definitely was a lot of work put in by everybody, not just me, because Nina had to kind of learn the third role as well and I had to learn the roles of the skip. But we tried to just get as many games in as possible with the lineup that we have now, and everyone feels pretty settled in their new positions."


Bringing in a new member in an Olympic cycle could potentially pose a challenge, but not so much in this case. Tabitha and Tara have curled together almost nonstop since Tabitha was 10 and Tara was 8. The only breaks came when Tabitha moved up to the senior level of curling and when Tara took a break to attend dental school.


"It's super cool," Tara said. "Mom and dad are very happy."


"It's cool because she came to PyeongChang to watch as a spectator and now she gets to see it in a different light," said Tabitha. "Obviously us being sisters, it's really special that we get to share this experience together."


The U.S. women begin their medal quest Thursday morning in Beijing with a round robin game against the Russian Olympic Committee. They'll look to improve on their eighth-place finish from 2018, the best finish for a U.S. women's team since 2006. The program's all-time best performance was an appearance in the bronze-medal game in the 2002 Salt Lake City Games, where the team lost to Canada to finish in fourth.
Want to follow Team USA athletes during the Olympic Games Beijing 2022? Visit TeamUSA.org/Beijing-2022-Olympic-Games to view the competition schedule, medal table and results.
Todd Kortemeier is a sportswriter, editor, and children's book author from Minneapolis. He is a freelance contributor to TeamUSA.org on behalf of Red Line Editorial, Inc.