New Agreement Confirms NHL Players Will Play In Beijing Olympics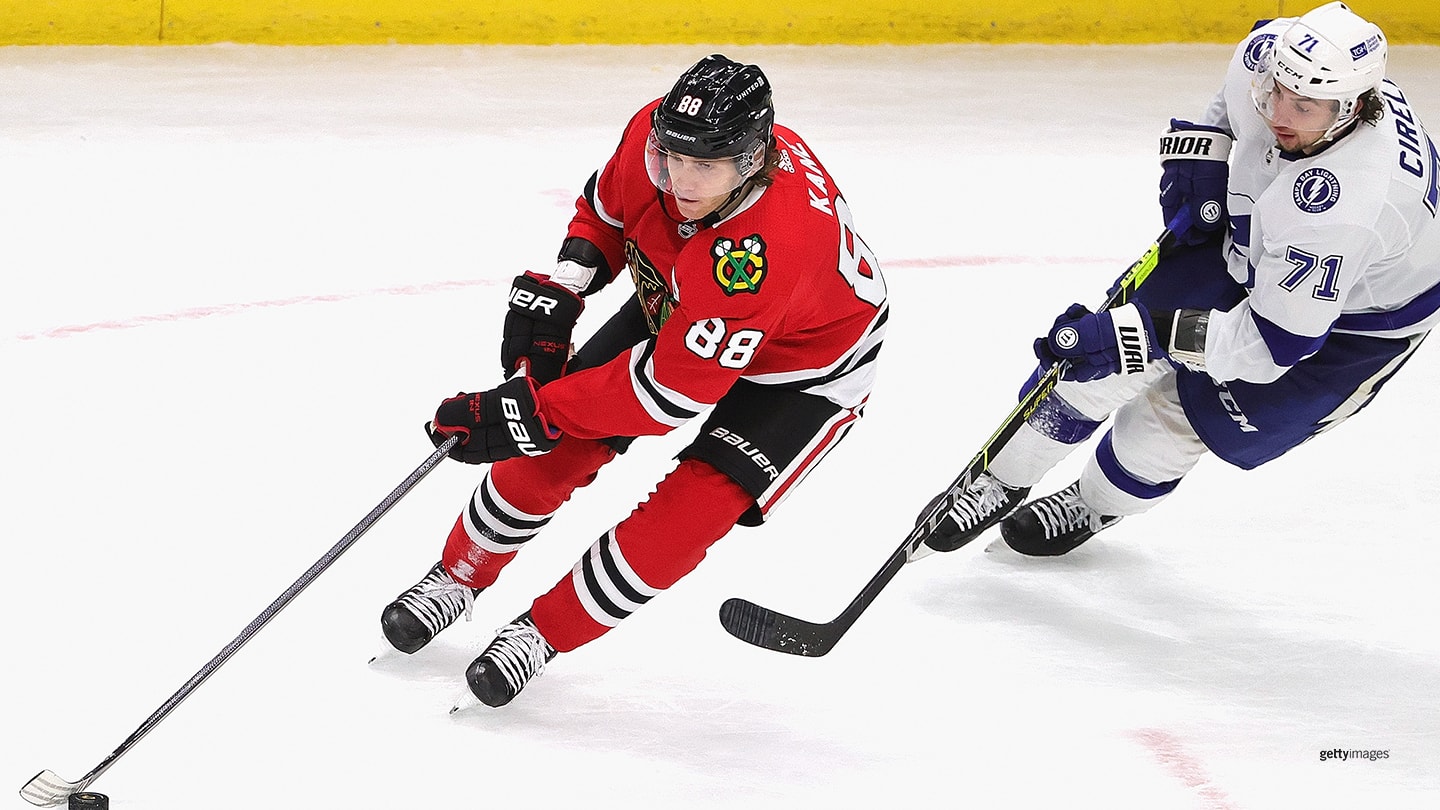 Patrick Kane turns with the puck at the United Center on March 5, 2021 in Chicago, Illinois.
On Eichel, on Matthews, on Gaudreau on Guentzel.

Those are just some of the names who might be filling out the U.S. Olympic men's hockey team for the upcoming 2022 Winter Games in Beijing, following an agreement announced Friday between the NHL, NHLPA and IIHF, which governs international hockey.

NHL players participated in the Games from 1998 through 2014 before the league opted out of the 2018 Olympics. The NHL players began setting in motion a return to the Olympics two years later, when they included language in their new collective bargaining agreement that would allow participation in the 2022 and 2026 Winter Games, pending an agreement with the Olympic governing bodies.

That agreement is now official, confirming the NHL will include a mid-season break during its upcoming 2021-22 season to allow its players to take part in the Olympics.

Friday's agreement includes the caveat that the NHL and NHLPA could still withdraw from the Games pending the Covid-19 situation.

The last time NHL players took part in the Olympics, the U.S. team featuring veteran players such as David Backes, Phil Kessel, Ryan Suter and Zach Parise finished fourth at the 2014 Winter Games in Sochi, Russia. Thirteen of those players were back from the 2010 U.S. team that won a silver medal in Vancouver.

In the years since, a new generation of young Americans has taken over the NHL, with players such as Jack Eichel, Auston Matthews, Johnny Gaudreau and Jake Guentzel now among the league's biggest stars.

Among the previous generation, one veteran who should definitely still be in the mix is Patrick Kane. The Chicago Blackhawks star, now 32, made his Olympic debut in 2010 and is still going strong. He was tied for fifth in NHL scoring last season, tying Maple Leafs center Matthews as the top U.S. scorer.

Team USA has won 11 Olympic medals, including two gold medals, since men's ice hockey was first included in the Games in 1920. Both gold medals came on home ice, with the team winning in 1960 in Squaw Valley, California, and again in 1980 in Lake Placid, New York.
Chrös McDougall has covered the Olympic and Paralympic Movement for TeamUSA.org since 2009 on behalf of
Red Line Editorial, Inc.
He is based in Minneapolis-St. Paul.