Vicky Persinger And Chris Plys Halfway To Beijing With Mixed Doubles Trials Title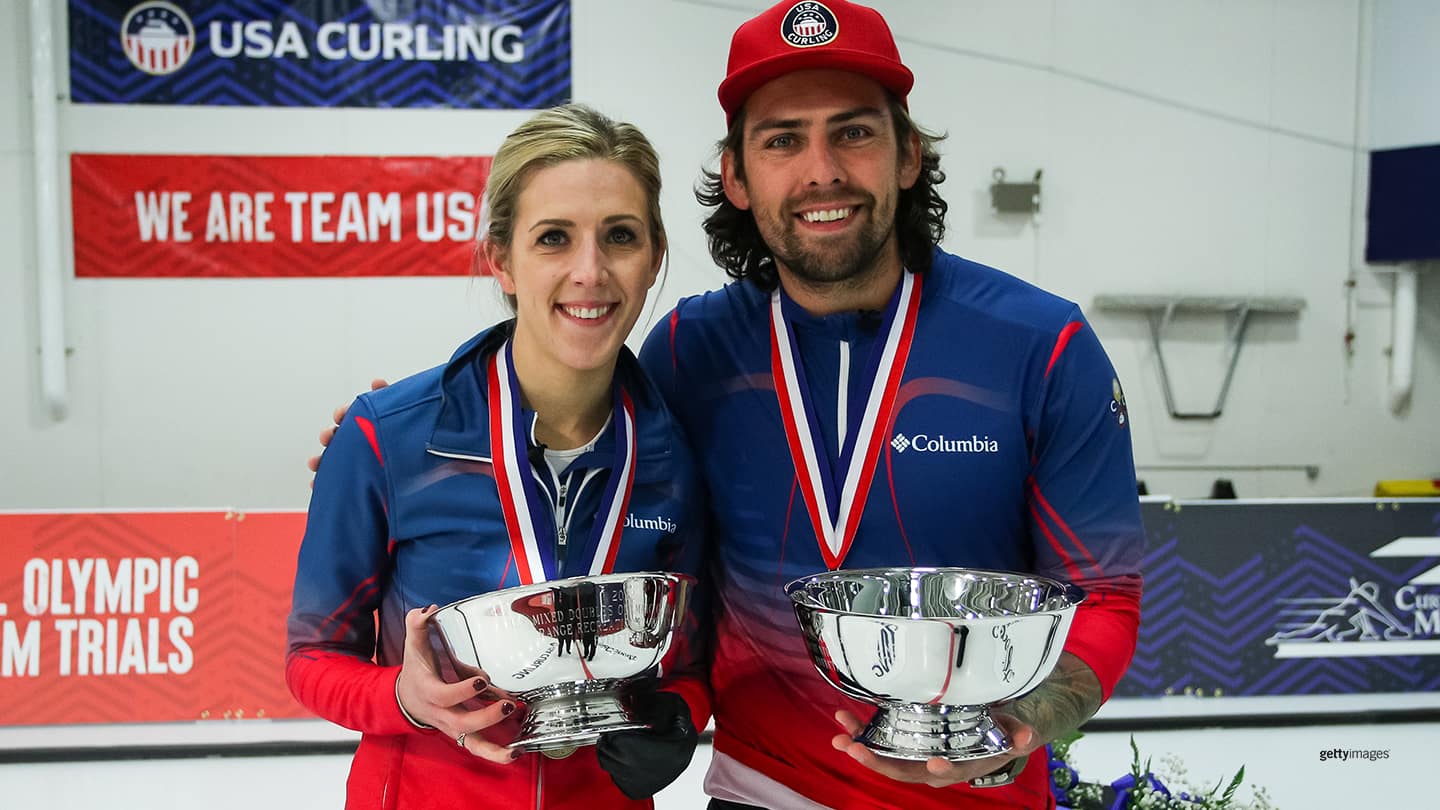 Vicky Persinger and Chris Plys celebrate after winning the U.S. Olympic Trials- Mixed Doubles Curling final on Oct. 31, 2021 in Eveleth, Minn.
EVELETH, Minn. — With the game, the tournament, and a chance at the Olympic Winter Games Beijing 2022 on the line, a prospective first-time Olympian delivered the winner on the final shot.

Vicky Persinger's shot for one at the U.S. Olympic Team Trials for Mixed Doubles Curling gave her and teammate Chris Plys the tournament title over Jamie Sinclair and Rich Ruohonen, 7-6 Sunday night at Curl Mesabi. Persinger and Plys, a 2010 Olympian, will now head to a qualifying tournament in December in the Netherlands to lock down their spot in Beijing. But first they'll celebrate this one.

"I knew I'd have to hit it really hard and we weren't super sure that other (rock) was going to leave," said Persinger of the final shot. "We were also kind of running out of time and I kind of just tried to mind block everything and just throw it the best I could the way I knew how. And we got fortunate enough that it spit out. Took me a minute to realize it went far enough but we're really happy."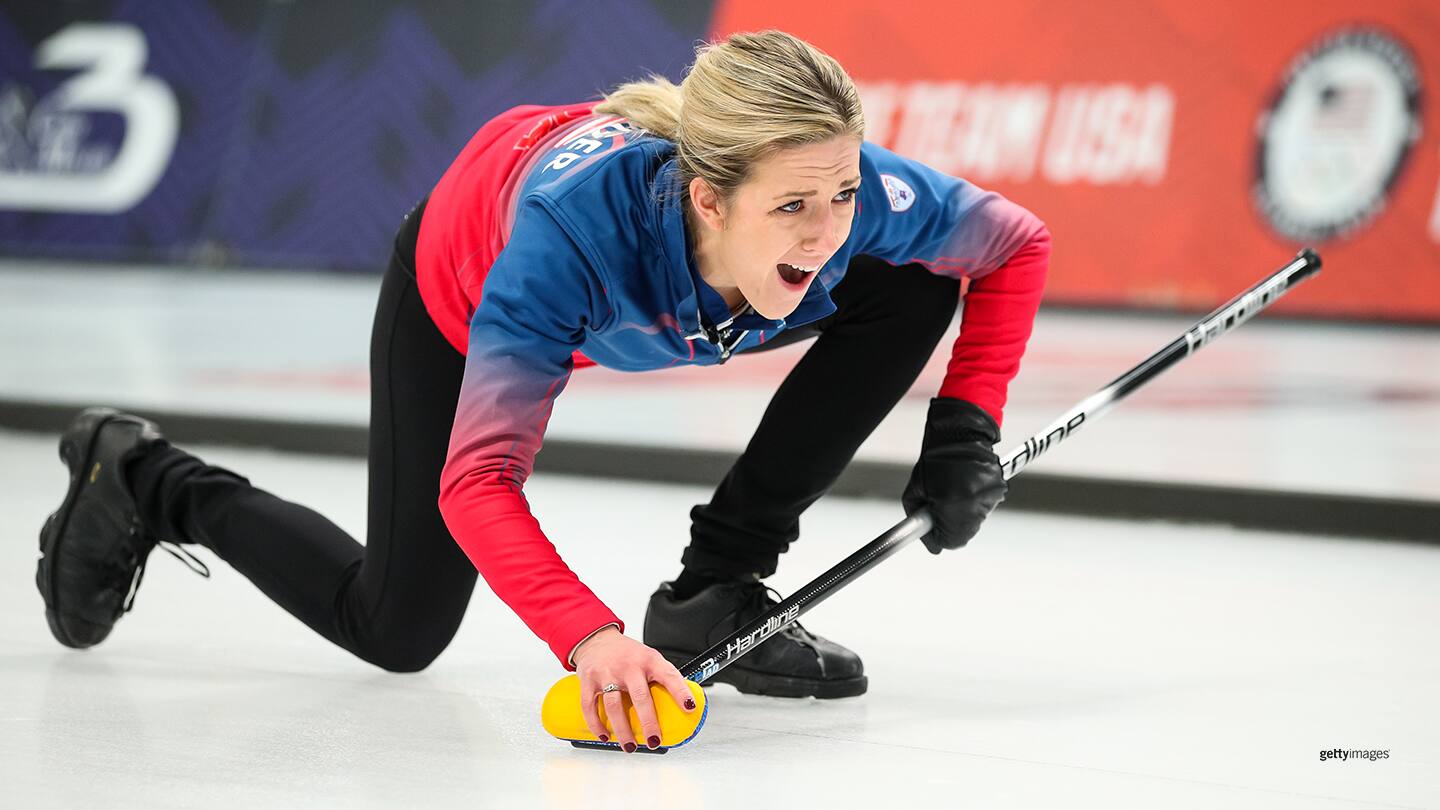 Vicky Persinger shouts instructions to Chris Plys on the game winning throw of the U.S. Olympic Team Trials- Mixed Doubles Curling final on Oct. 31, 2021 in Eveleth, Minn.
The 29-year-old from Fairbanks, Alaska, finished third at the 2017 mixed doubles trials with partner Jared Zezel. She also came up just short at the 2017 team trials, finishing runner up on a team skipped by Sinclair, her opponent in Sunday's final. The 34-year-old Plys has a longer history of disappointment at Olympic trials, save for 2010 when he served as an alternate on John Shuster's team that played in Vancouver. Plys' team too was runner-up four years ago at team trials.
"Just pretty relieved," Plys said of finally coming out on top. "I've been grinding at this freaking game for a long time. And had a lot of heartbreaking losses in trials and just to finish one off feels about as good as I hoped it would."
It was just as deflating for Sinclair/Ruohonen as it was elating for the champions. The duo in their first year of playing mixed doubles together had been on a thrilling run just to make the final. They advanced through a tiebreaker to make the playoffs, then won there and in the semifinals while Persinger/Plys got straight through to the final from the playoffs as the top seed. Afterward they rued a chance that went begging in the seventh as they scored just a single from their power play.
"We were set up great after my first, and I missed my next two, it was killer," Ruohonen said. "Can't have that happen. I don't know what happened on my first one but my second one was light. First one hogged, I think it grabbed something but who knows. You can't have that happen. We had a slam dunk two or three (points) set up and that's the game."
Without hammer they then had to hope to steal one in the final end. They were set up well with rocks in the center of the house, but just enough space was open for Persinger to crash one in.
"It's not in your hands, there's nothing you can do about it, you just let it go and see what happens," Ruohonen said. "Let them throw it and see what happens. Where she curls an inch more we win the game."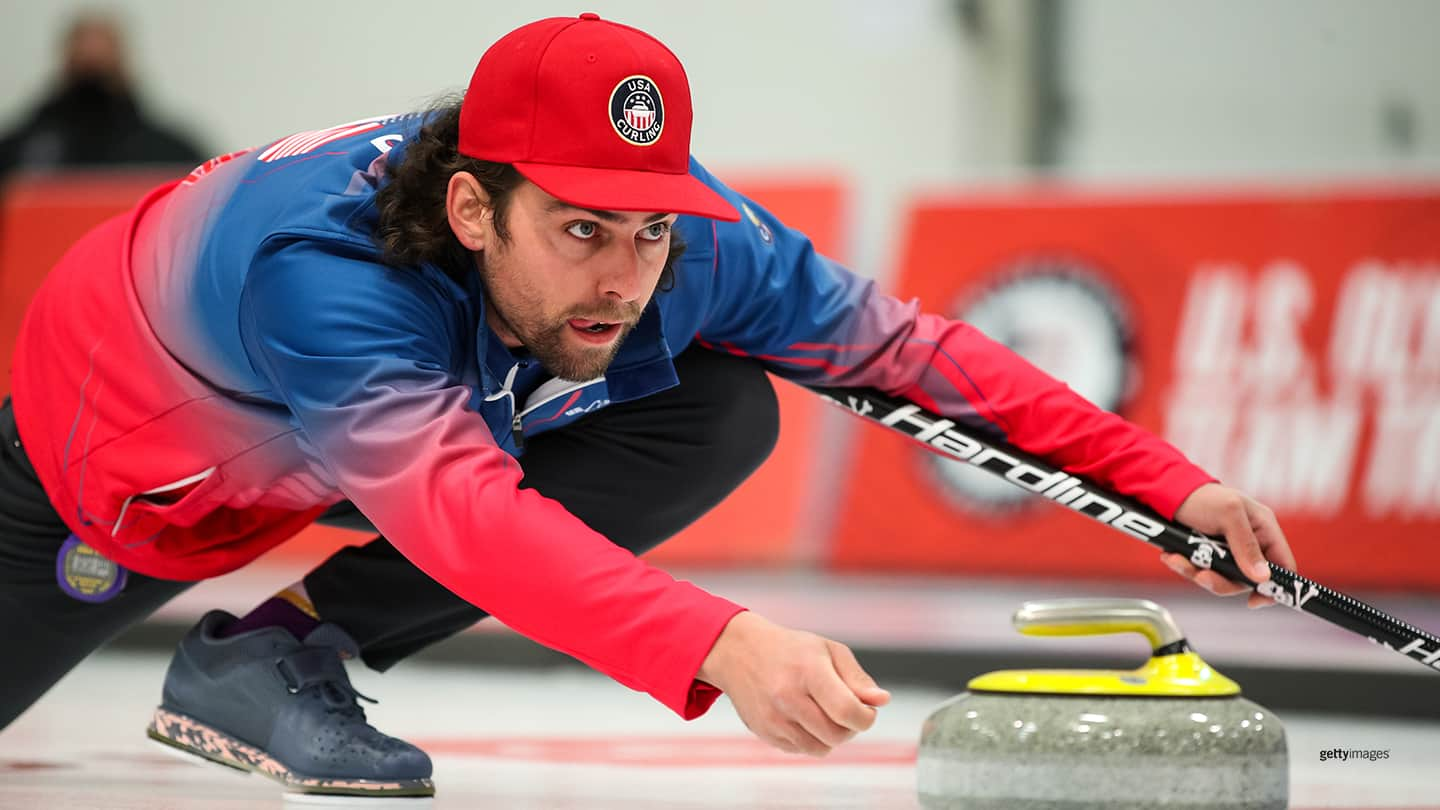 Chris Plys throws during the U.S. Olympic Team Trials- Mixed Doubles Curling final on Oct. 31, 2021 in Eveleth, Minn.
For Persinger/Plys, the win capped off a tournament in which they were perhaps the most consistent team, reflected in their earning the top seed in the playoffs. Persinger credited that to forgetting about the bad shots in a sport that offers plenty of chances at immediate redemption.
"You're not going to make everything," Persinger said. "There's some stuff that you try that you're not sure is always going to work out and even we drew one today where we thought it was going to do something completely different and were a little surprised even though we hit it where we wanted to. So I think you just have to have that mentality in doubles and I think it really helped us today."
While the duo's eyes may turn to the Netherlands, first they'll have team trials in November in Omaha. Plys is again on Shuster's team, replacing Tyler George from the team that won gold in PyeongChang. And Persinger will join the team skipped by Cory Christensen. It's a chance at a second Olympic berth, but they're not looking even that far ahead yet.
"One day at a time, I guess," Plys said. "It's been a while, part of me is excited to be able to travel internationally and get on a plane that's not just going an hour away but there's a lot of good teams over at that tournament over there (in the Netherlands). But who knows what's going to happen for me at least after this quad. Putting in a little extra time and effort with these opportunities is well worth the time spent."
Todd Kortemeier is a sportswriter, editor and children's book author from Minneapolis. He is a contributor to TeamUSA.org on behalf of Red Line Editorial, Inc.