Mixed Doubles Trials Done, Team Trials Up Next For Curlers With Beijing On The Line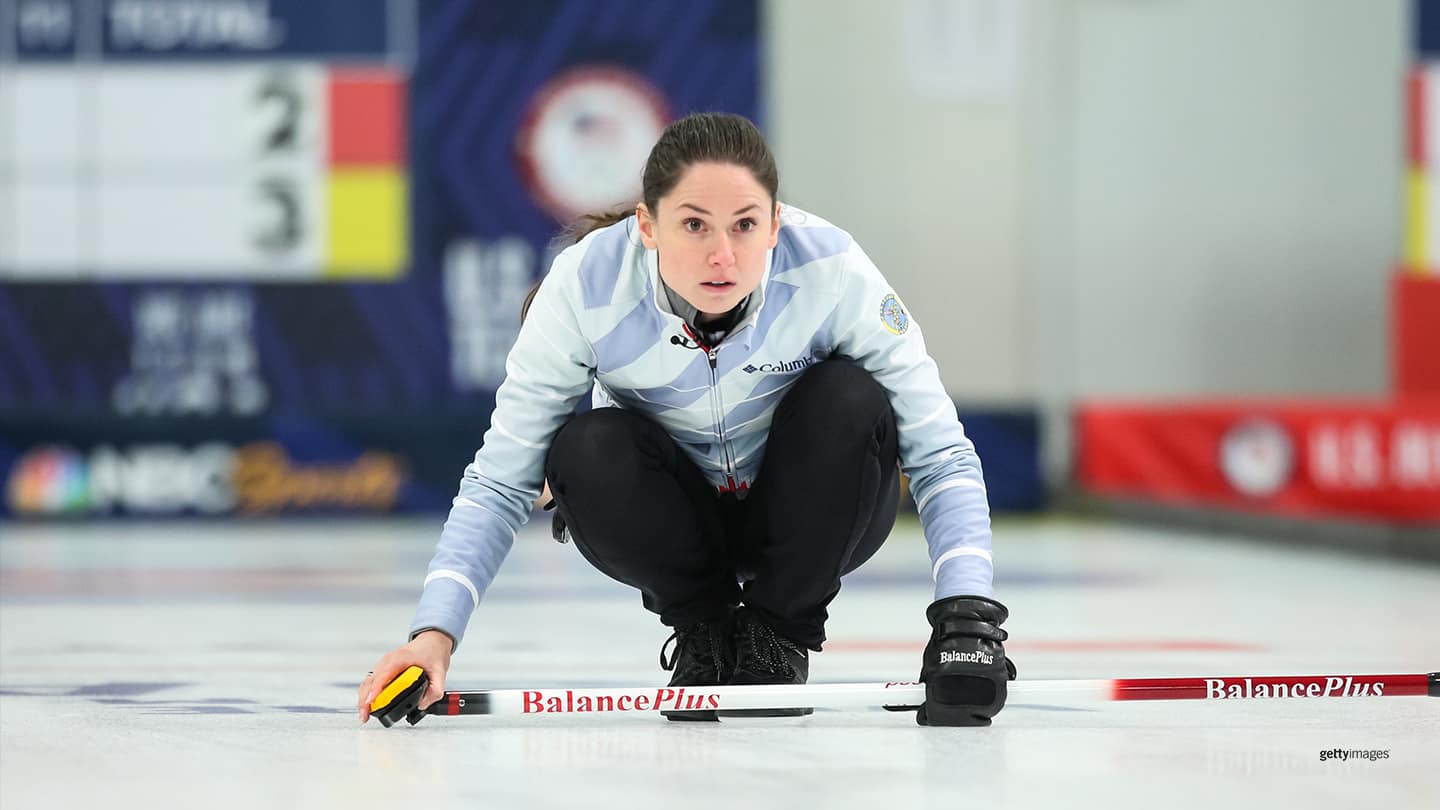 Jamie Sinclair watches her throw during finals at the U.S. Olympic Olympic Trials for Mixed Doubles Curling on Oct. 31, 2021 in Eveleth, Minnesota.
Jamie Sinclair didn't get the chance to throw her team's last rock of the U.S. Olympic Team Trials for Mixed Doubles Curling.

But if she gets the chance next weekend in Omaha, Nebraska, at the women's team trials, she won't have to think back too far for what a winning shot feels like.

Sinclair was the definition of clutch at the mixed doubles trials two weeks ago in Eveleth, Minnesota, hitting "three, four" winning shots by the reckoning of her teammate Rich Ruohonen. The highlight was the perfect draw to the button that won Sinclair/Ruohonen their semifinal match and a shot at the tournament title. There, it was Vicky Persinger who threw the final stone and won the game, sending her and Chris Plys to a December qualifier with a trip to Beijing on the line.

While the result wasn't what Sinclair and Ruohonen were looking for, the work they did will pay off at team trials, kicking off Nov. 12 from Baxter Arena. Sinclair and Ruohonen have the distinction of both being skips on their respective four-person teams, and the experience they got in shot-making in Eveleth can only help them in Omaha. All curlers on a team throw, of course, but the mixed doubles format offers skips plenty of practice at the kind of shots they often throw to score with their last rocks.

"Overall it's just great practice, you're lobbing a bunch of rocks to the button so it's good practice for skips," Sinclair said. "We've got a good feel for the rocks too which is great. Just a lot of good practice and overall good momentum going into men's and women's trials."

It's not that Sinclair needs the extra practice as a three-time national champion and experienced skip going back to her junior days. Since 2020, the 29-year-old has skipped Team Sinclair with Monica Walker, Cora Farrell and Elizabeth Cousins, 2021 national championship silver medalists. Sinclair not only has unfinished business from mixed doubles trials, her team advanced to the team trials final in 2017 before narrowly losing in three games to Team Roth. Ruohonen is even more experienced, as the 50-year-old won his first national title in 2008 and is also in his second season with his team of Andrew Stopera, Colin Hufman, Kroy Nernberger and Phil Tilker.

"Jamie and I threw a bunch of rocks to the button and that's what we have to do as the skip and Jamie made three, four shots to win games for us when it came down to the last rock and she made all of them," Ruohonen said. "So that's gotta help her and it definitely helps me throwing a million rocks to the button. So it's good."

Also benefitting from the extra practice of mixed doubles trials was the tournament's other all-skip team, that of Olympic gold medalist John Shuster and partner Cory Christensen. Christensen/Shuster was knocked out by Sinclair/Ruohonen in a playoff tiebreaker at mixed doubles trials, but both will be back leading their respective men's and women's teams. Nothing is guaranteed when Olympic berths are on the line, not even for Shuster's team that won the first Olympic gold medal in U.S. history. That team has just one change in its 2021 version as Olympian Chris Plys has stepped in at third for Tyler George, who retired following the PyeongChang Games. Matt Hamilton and John Landsteiner return. More recently, the Shuster rink won the 2020 national championships.

Christensen's team should be one of the strongest in the women's field as the 2021 national champions. Mixed doubles success runs through Team Christensen as the skip, third Sarah Anderson and second Vicky Persinger all advanced to at least the tiebreaker round. Anderson's twin sister Taylor throws lead.

The reigning national champion on the men's side is Team Dropkin, led by 25-year-old Korey Dropkin, the youngest men's skip in the tournament. At third is Joe Polo, alternate on the 2018 Olympic gold medal-winning team, followed by Mark Fenner at second, Thomas Howell at lead and alternate Alex Fenson.

Rounding out the men's field in Omaha is 2021 nationals runner-up Team Brundidge (Jed Brundidge, Evan Workin, Cameron Rittenour, Lance Wheeler and Nic Wagner); Team Persinger (Greg Persinger, Craig Brown, Dominik Maerki and Alex Leichter) and Team Dunnam (Scott Dunnam, Hunter Clawson, Cody Clouser, Andy Dunnam and Daniel Dudt). The men's field is almost entirely different in terms of skips from four years ago, as only Shuster returns as skip of his team.

The rest of the women's field consists of 2020 national champions Team Peterson (Tabitha Peterson, Olympian Nina Roth, Olympian Becca Hamilton and Tara Peterson); Team Bear (Madison Bear, Annmarie Dubberstein, Taylor Drees and Allison Howell); Team Rhyme (Kim Rhyme, Elizabeth Brundage, Cait Flannery, Katie Rhyme and Lexi Langian) and two-time defending junior national champions Team Strouse (Delaney Strouse, Anne O'Hara, Sydney Mullaney, Susan Dudt and Rebecca Rodgers).

Men's pool play begins Nov. 12 with women's to begin the next day. The top two teams in each tournament will advance to a best-of-three final beginning Nov. 19. Finals will be televised live starting at 6 p.m. ET on NBCSN.
Todd Kortemeier is a sportswriter, editor and children's book author from Minneapolis. He is a contributor to TeamUSA.org on behalf of
Red Line Editorial, Inc.