News
Breanna Clark
Cheri Madsen
Deja Young
Femita Ayanbeku
Meet The U.S. Paralympic Women's Track And Field Team For Tokyo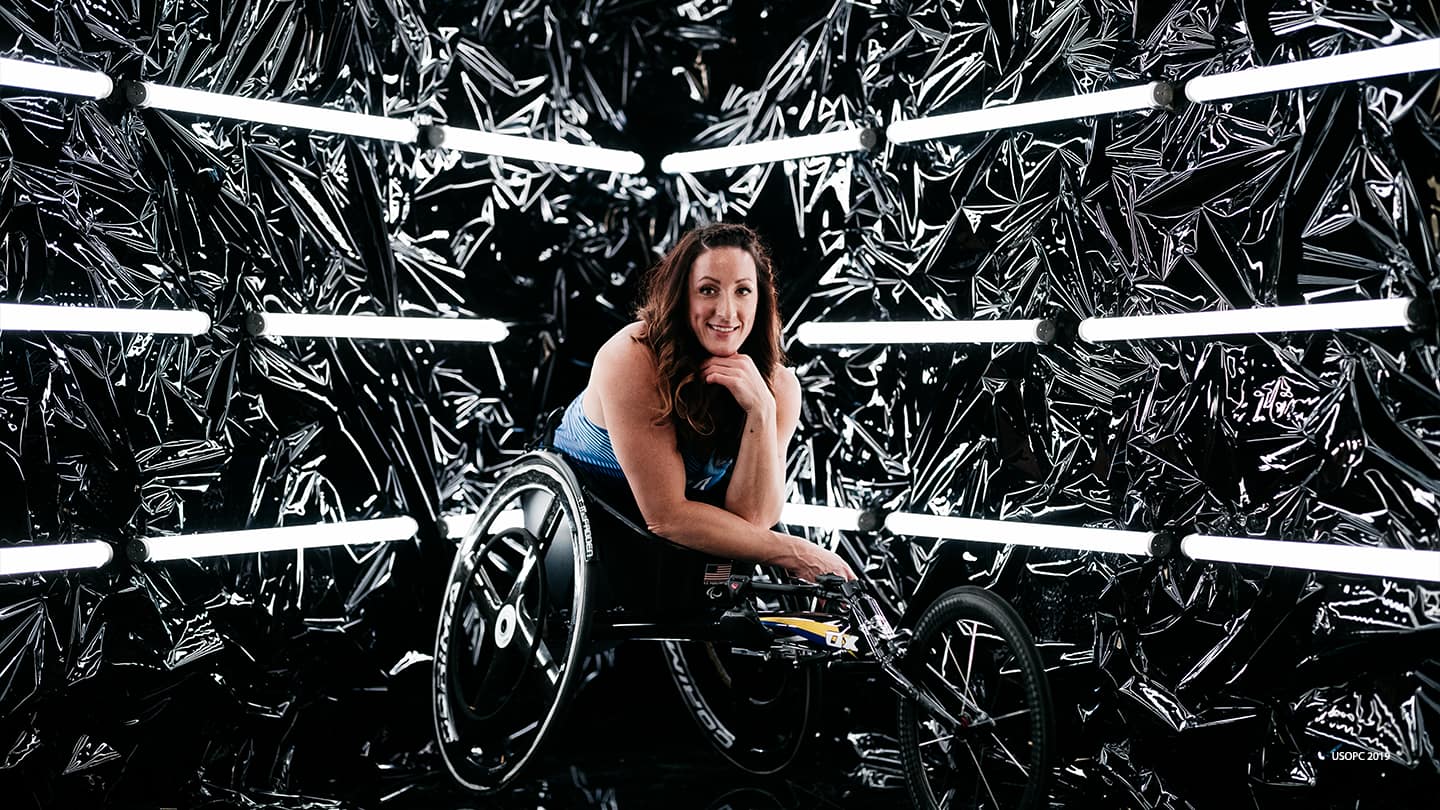 Tatyana McFadden poses for a portrait during the Team USA Tokyo 2020 Olympics shoot on Nov. 19, 2019 in West Hollywood, Calif.
Historically, Team USA has impressed across all classifications in track and field at the Paralympic Games, and this year in Tokyo it is expected to be no different. U.S. Paralympics Track and Field announced on Thursday the 26 women who will represent Team USA this summer, following their top performances at the U.S. Paralympic Team Trials in Minneapolis.

The roster will be headlined by five Paralympic champions — Breanna Clark, Cheri Madsen, Tatyana McFadden, Amanda McGrory and Deja Young — in addition to rising star sprinters Femita Ayanbeku, Brittni Mason and Alexa Halko.

McFadden is a 17-time Paralympic medalist and the winner of 22 World Marathon Majors, aiming to compete in five wheelchair racing events in Tokyo. Her story from a Russian orphanage to Paralympic prodigy has been told time and time again, as she has been competing at the Games since she made her debut at 15 in 2004.

"I have a really busy full schedule ahead, so I'm going to take it event by event," McFadden said. "I really hope with the increased broadcast coverage and media attention people will be tuning in to watch the athletes in Tokyo. It's really great preparation in the lead-up to L.A. hosting the Paralympic Games in 2028, too, so people can get to know the Paralympic athletes."

McFadden will be joined by two fellow veteran athletes at the start line in the T54 class in eight-time Paralympic medalist Madsen and seven-time Paralympic medalist McGrory. Washington state natives Susannah Scaroni, now a three-time Paralympian after winning the 1,500 and 5,000 at trials, and up-and-coming 18-year-old Hannah Dederick, who beat Madsen by one-hundredth of a second in the 100 at trials, will also be in Tokyo to challenge her. McFadden, Scaroni and McGrory are all products of the University of Illinois wheelchair racing program, which Dederick will be entering in the fall after she competes in Tokyo.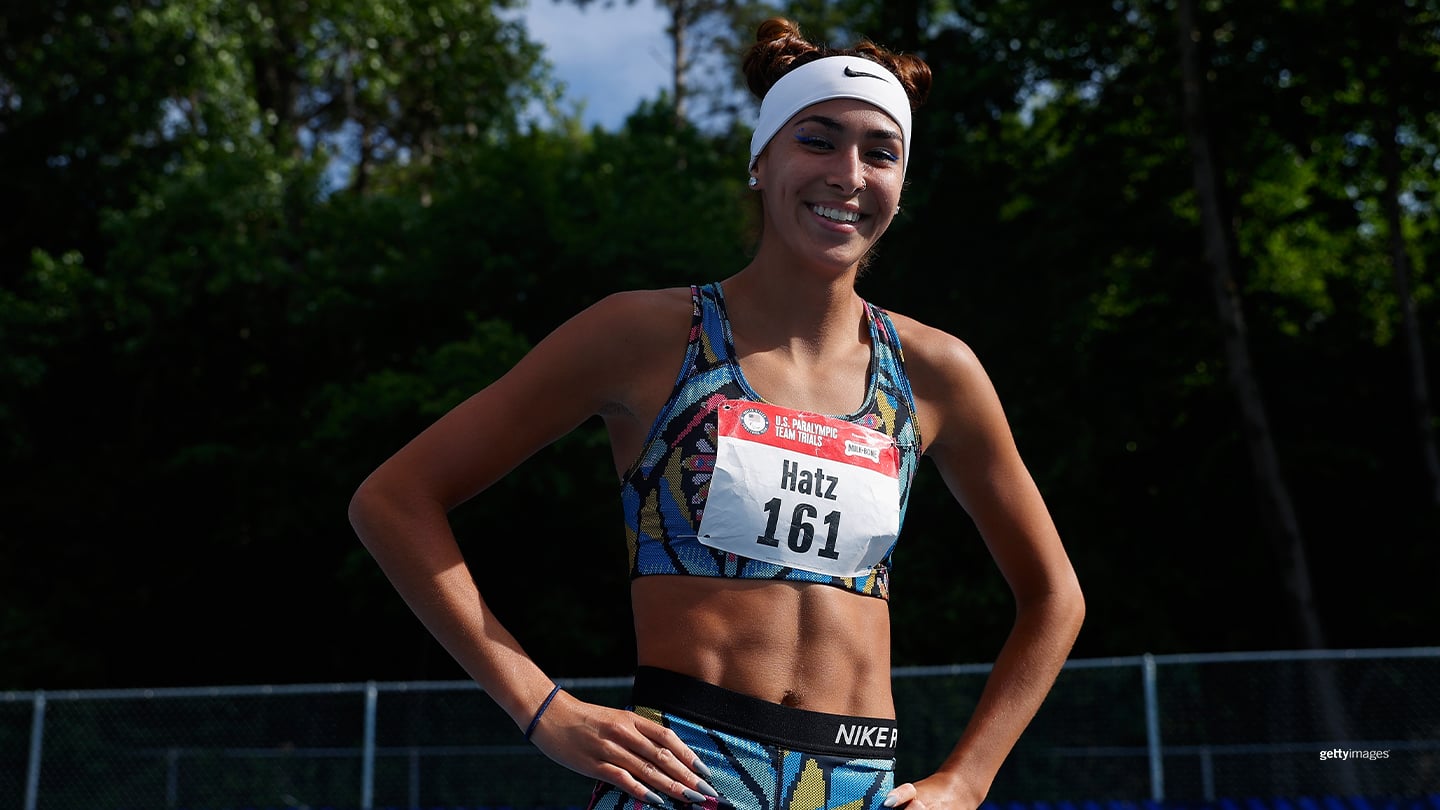 Beatriz Hatz reacts after winning the Women's 200 Meter Dash T44/64 Ambulatory final during the 2021 U.S. Paralympic Trials at Breck High School on June 19, 2021 in Minneapolis, Minn.
Paralympic champion Young and world-record holder Mason both cracked the squad and are expected to produce a fierce rivalry in the T47 sprints. Young won both the 100 and 200 at the last Paralympic Games in Rio, but Mason, a quick riser in the sport, took both event titles at trials.

"Deja and I always push each other to the finish line," Mason said. "It's amazing to see that we are now getting that same level playing field that the Olympics are getting and I'm really glad I'm a part of this growth leading into Tokyo."


Team USA will be stacked in the T64 sprints, starting with Boston's Ayanbeku who at trials broke four-time Paralympian April Holmes' 15-year-old American record, clocking 12.84, only two-tenths shy of the world record. Then there's Beatriz Hatz and Sydney Barta who will both be making their Paralympic debuts. Hatz, the 2018 U.S. Paralympics Track & Field High School Female Athlete of the Year has two junior world titles to her name and won the 200 in Minneapolis. Barta was a two-time gold medalist at the 2019 World Para Athletics Junior Championships.


Los Angeles native Clark was the first U.S. woman with an intellectual disability to win a Paralympic medal when she handily took gold in the 400 in Rio, and Halko won three Paralympic medals there when she was the youngest member of the team at 16.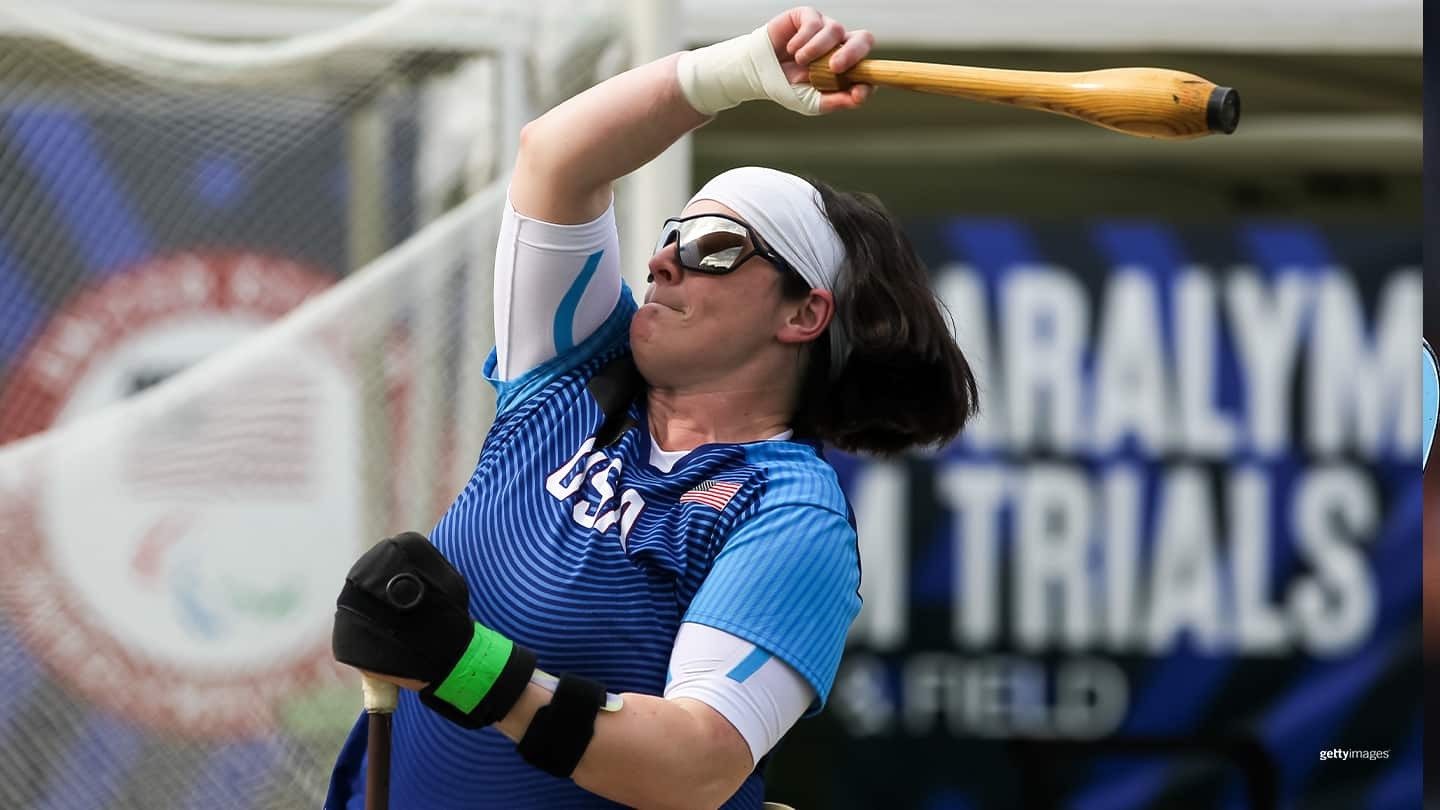 Cassie Mitchell throws in the Women's Club Throw T51 Wheelchair final during the 2021 U.S. Paralympic Trials at Breck High School on June 17, 2021 in Minneapolis, Minn.
Elsewhere on the track in Tokyo will be visually impaired sprinter Kym Crosby, a six-time world championship medalist and Paralympic bronze medalist looking to improve her performances in Rio, and amputee Noelle Lambert, a former collegiate lacrosse player who just started Para track and field in 2017.
A trio of names highlight the field athletes: world championship long jump silver medalist
Jaleen Roberts
, discus thrower
Jessica Heims
and two-time Paralympic medalist thrower
Cassie Mitchell
.
The remainder of the roster includes
Danielle Aravich
,
Elizabeth Corso
,
Jenna Fesemyer
,
Eva Houston
,
Erin Kerkhoff
,
Kelsey LeFevour
,
Chelsea McClammer
,
Taylor Talbot
and
Taleah Williams
.
Stuart Lieberman has covered Paralympic sports for 10 years, including for the International Paralympic Committee at the London 2012, Sochi 2014 and PyeongChang 2018 Games. He is a freelance contributor to TeamUSA.org on behalf of
Red Line Editorial, Inc.