Mariah Bell Gets Her Groove Back, Right In Time For The U.S. Championships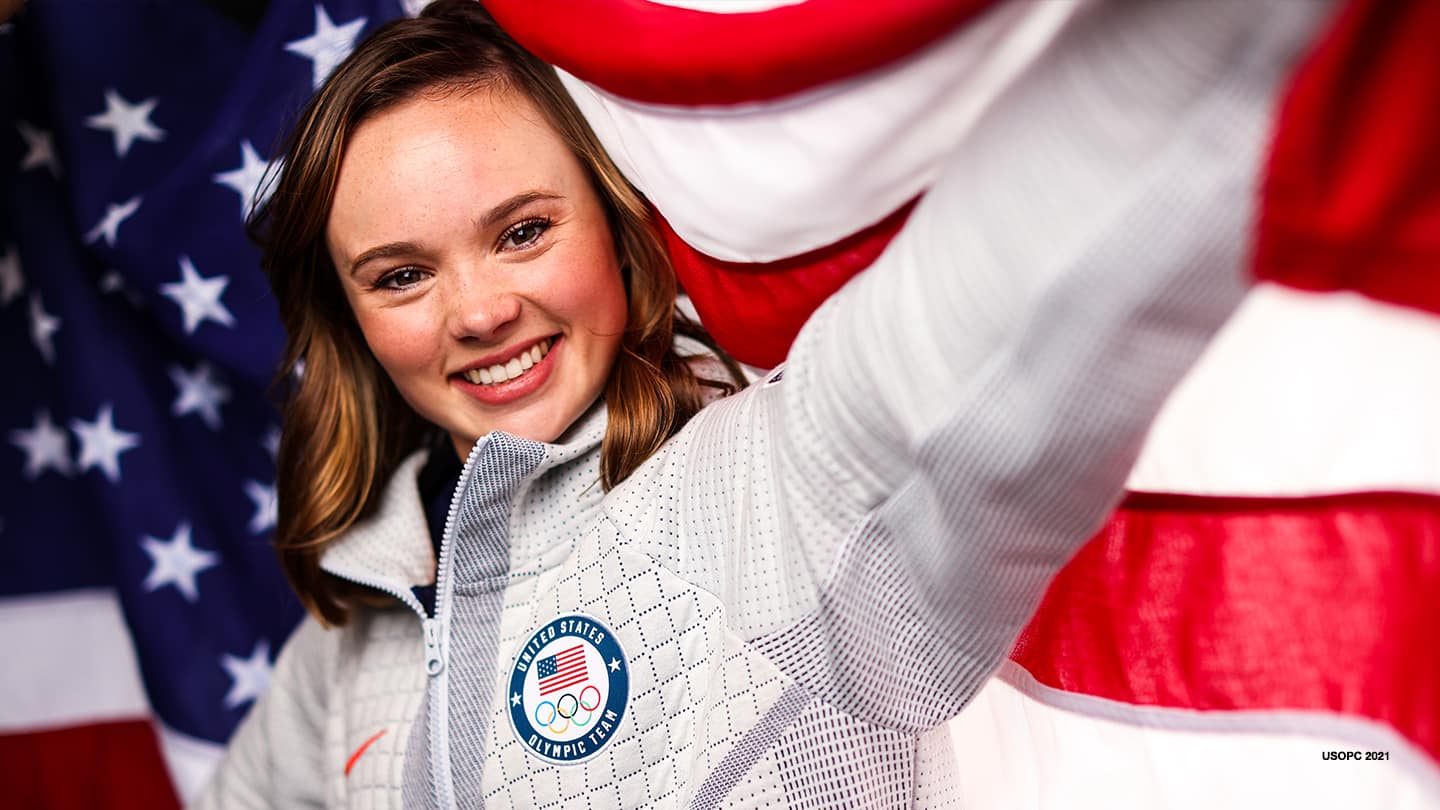 Mariah Bell poses at a Team USA Beijing 2022 Olympic shoot on Sept. 12, 2021 in Irvine, Calif.
In singles figure skating, it doesn't take long to lose momentum, and it doesn't take long to gain it back. One or two clean programs — or a quirk in scheduling — may do the trick.

That's certainly the case with Mariah Bell. After a wobbly start to the season back in mid-August, Bell dropped her new free skate to return to a tried-and-true favorite. Then, U.S. athletes withdrew from her first scheduled fall event, the Asian Open in Beijing, due to COVID-19 travel restrictions.

It wasn't until late November and the final two ISU Grand Prix events of the season – Internationaux de France and Rostelecom Cup – that Bell truly took the stage. By then, people were talking about two-time U.S. champion Alysa Liu, who opened her season with a big win at Nebelhorn Trophy; or maybe Karen Chen, the 2017 U.S. champion who placed fourth in the world last season, or Lindsay Thorngren, winner of two medals on the Junior Grand Prix, or …. other skaters not named Mariah.

"I mean, it's nice to know what other people are talking about, everyone is entitled to an opinion," Bell said, with no hint of annoyance. "Look what I've done the last few seasons. In my mind, I was never out of the conversation. There was never a thought of it."

A few seconds pass, and the 25-year-old skater grows just a shade more incredulous.

"Of course, I'm in the conversation, even if I have not competed or I didn't have a great (2021) nationals," she said. "If anything, it was (because) I wasn't competing earlier, not due to my choice but due to circumstances. There are these really strong girls, but Mariah is in the conversation."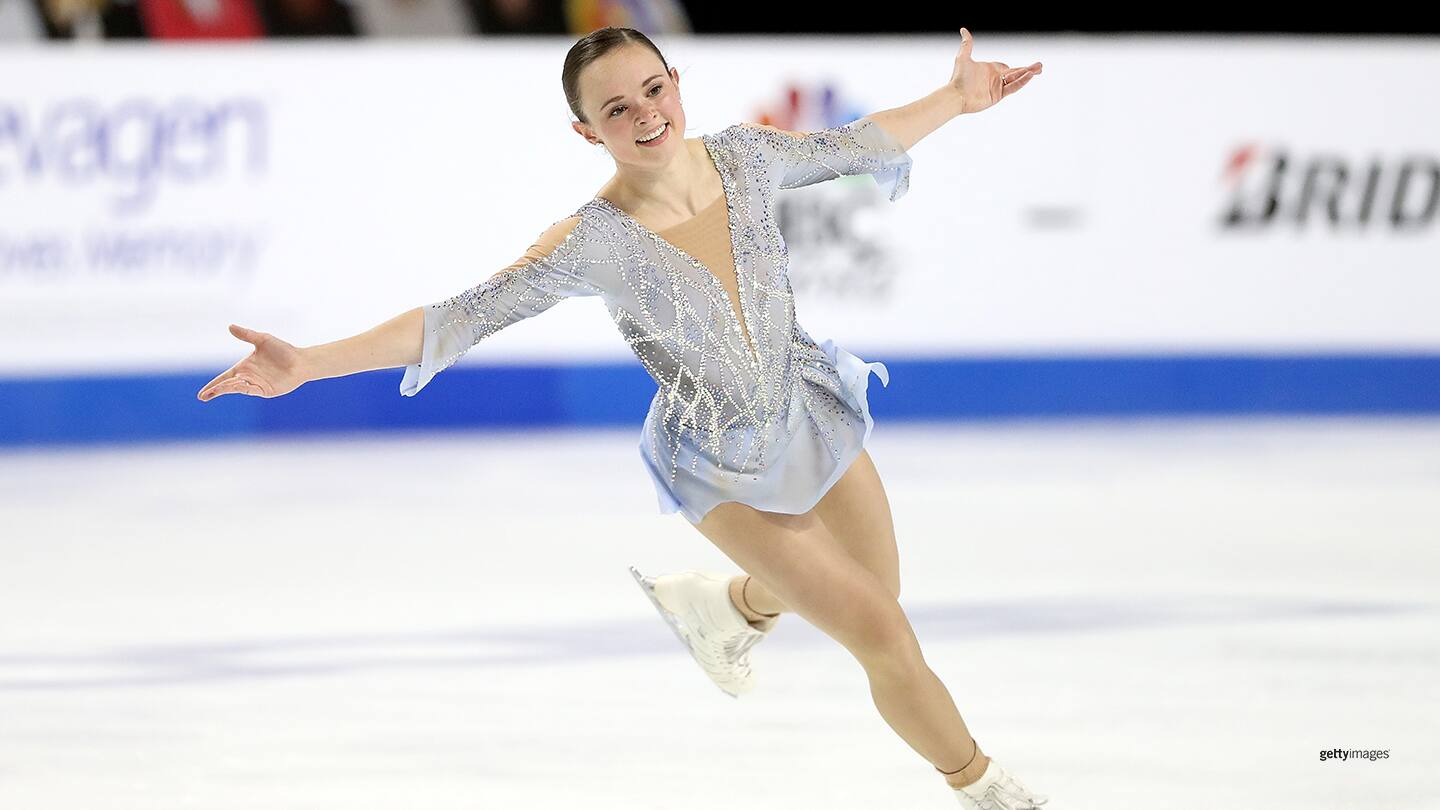 Mariah Bell skates in the ladies free skate during the U.S. Figure Skating Championships on Jan. 15, 2021 in Las Vegas, Nev.
Bell, who hails from Tulsa, Oklahoma, and now trains in Rafael Arutunian's group Irvine, California, alongside Nathan Chen, made her international debut during the 2014-15 season. In 2018, she placed fifth in the U.S. and was named second alternate for the Olympic team. The following year, she won bronze behind Liu and two-time U.S. champion Bradie Tennell.

Then came 2019-20, what many consider Bell's breakout year. She medaled twice on the Grand Prix and brought the crowd to its feet at the 2020 U.S. championships with a stirring free skate to kd lang's rendition of "Hallelujah," winning silver behind Liu. Bell qualified for her fourth straight U.S. world championships team, but COVID-19 concerns forced the cancellation of the event.
MY GOODNESS.

MARIAH BELL. #USChamps20 pic.twitter.com/GeRfJrr9O8


— Team USA (@TeamUSA) January 25, 2020
Last season, the skater put "Hallelujah" aside and performed an upbeat free skate to ABBA, but her signature program remained in her thoughts.
"I would put (the music) on a couple of times a year, last year and the year before, to see how much I remembered, and I didn't forget a single step," Bell said. "There is a part of me that thought, 'I'm just not done with this yet.'"
Bell didn't recapture the magic of her 2019-20 season at the 2021 U.S. championships, held in Las Vegas with no spectators. A few missed triple jumps in her free skate left her fifth overall and off of the U.S. world team for the first time since 2018. Disappointing, sure, but she puts the setback into perspective.
"It was two falls in a long program, is what it was," Bell said. "It wasn't this big, bad thing. Getting fifth is nowhere near what I'm capable of, but if you really pick it apart, it came down to an off long program, and if there is any year to have an off long program at nationals, that was the year."
With the Olympic Winter Games Beijing 2022 in her sights, if there's any time to have great programs, it's now. So, Bell worked with Adam Rippon, the 2018 Olympic team bronze medalist and another of her coaches, and choreographer Molly Oberstar to create a new short program to South Korean pianist Yiruma's "River Flows in You."
"I had a super-fun short program choreographed to a Lady Gaga re-mix that I loved," Bell said. "After Cranberry (Cup), I got some feedback from judges: 'This season, stick to your wheelhouse.' And, honestly, it wasn't my wheelhouse."
Bell also returned to the program that never really left her: "Hallelujah."
"I loved the program I originally planned, to 'Both Sides Now' (penned by Joni Mitchell)," she said. "(Longtime choreographer) Shae-Lynn Bourne did such an amazing job. But after Cranberry I thought, 'This year I just want to be as consistent as possible,' and going back to an old program is always helpful for that."
"'Hallelujah' is really special for me, and I felt I had a really big connection to it," Bell added. "I never got to go to worlds with it, so I felt like it was not really finished. All those things kind of just piled up, and I thought, 'I'm going back to 'Hallelujah.''"
Performing to "River Flows in You" and "Hallelujah" — also choreographed by Bourne — Bell racked up 210.35 points at Rostelecom Cup in Sochi, Russia, the highest total score for any U.S. woman on the Grand Prix this season. And that was without landing her most difficult element, the triple flip-triple toe loop combination.
"Everyone brings something different to the table, so I am really happy that what I've done the last several seasons is being recognized by the judges," Bell said. "It's not easy to do all the jumps, but it's also not easy to really work on that second mark (program components score) and the quality of your skating. It's just as challenging as doing any jump."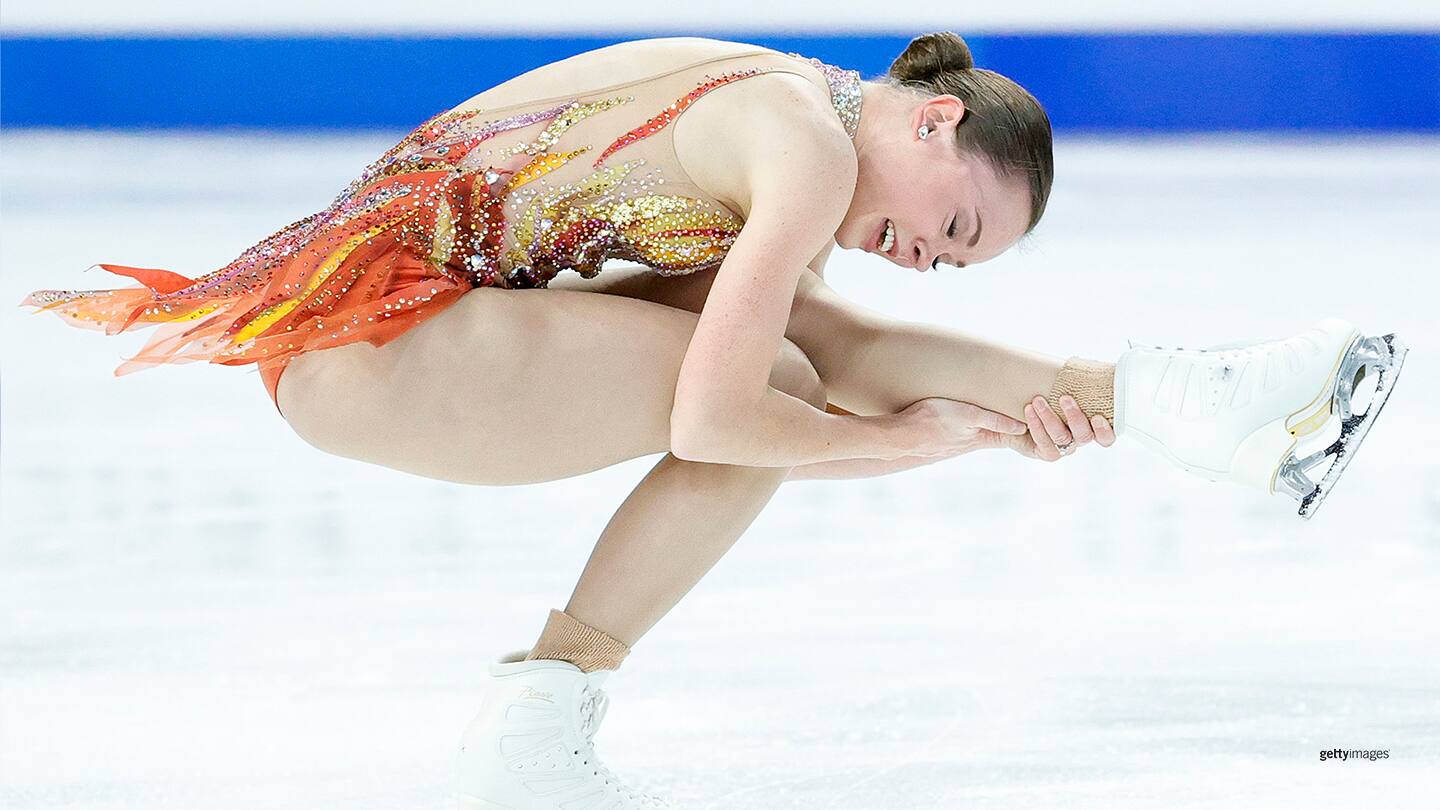 Mariah Bell competes in the ladies short program during the U.S. Figure Skating Championships on Jan. 14, 2021 in Las Vegas, Nev.
That said, Bell knows that to gain her first Olympic berth, she will almost certainly need her triple-triple combination at the 2022 U.S. championships, to be held in Nashville, Tennessee early next month.
"There's no doubt, no question," she said. "You have to go to nationals in the best shape and put your best out. That's what is so exciting about nationals: it's an event when everyone is peaking."

Bell's family will be there to cheer her on, among thousands of other spectators. The skater thinks having fans back in the arena may help push her to new heights.

"It's no excuse, because everyone is in the same boat, but when you're going to nationals and you're getting excited, and you get there and two people are clapping up in the rafters — that was a very strange feeling," Bell said. "It felt like there was no energy in the arena. So, I'm really excited for this year, to have the fans back."
Lynn Rutherford is a sportswriter based out of New York. She is a freelance contributor to TeamUSA.org on behalf of
Red Line Editorial, Inc.