Olympic Basketball MVP Breanna Stewart Welcomes First Child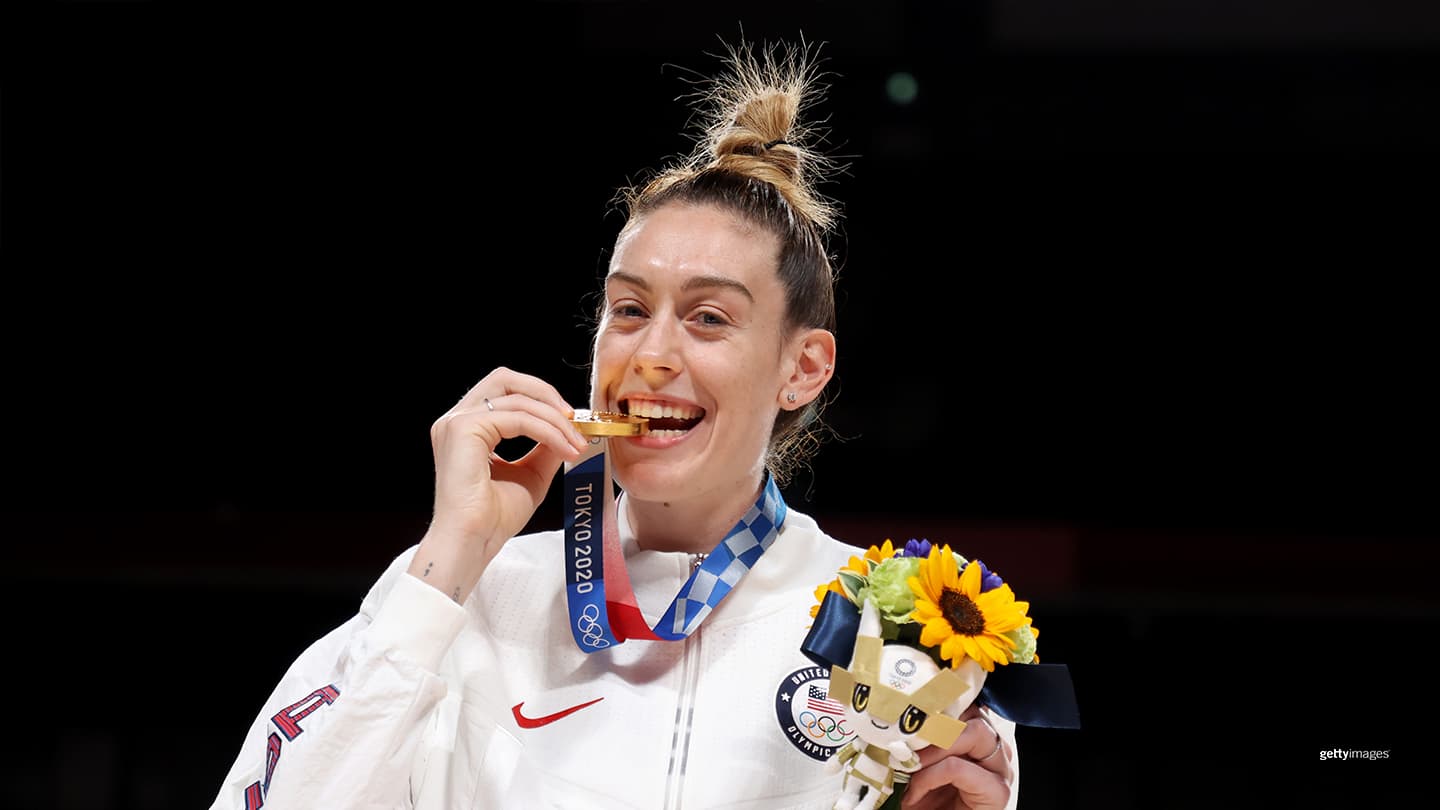 Breanna Stewart poses with her gold medal at the Olympic games Tokyo 2020 on Aug. 8, 2021 in Saitama, Japan.
After winning her second Olympic gold medal on August 8, Breanna Stewart had even more to celebrate than the rest of the U.S. women's basketball team.

Waiting at home would be her first child.

The next day, she and wife Marta Xargay Casademont welcomed their daughter Ruby Mae Stewart Xargay, who was born via a surrogate. Stewart shared the happy news and some photos of her new expanded family on Instagram and she and Xargay Casademont's story was also featured in a YouTube documentary.
"I hope this continues to show people that there's no perfect way to find love or have a family or create a family," Stewart said in the video.
Stewart, 26, announced her engagement to Xargay Casademont back in May, and the couple revealed in the documentary that they got married in a small ceremony in July. Xargay Casademont, 30, is a former pro basketball player who won a silver medal with the Spain national team in Rio. She retired from basketball on July 16.
Stewart is in her sixth WNBA season, all spent with the Seattle Storm. The 2018 WNBA MVP has led the Storm to two WNBA titles and was named finals MVP in both. She's enjoyed a decorated international career, winning two World Cup titles in addition to the dual Olympic golds. In Tokyo, Stewart put up another MVP performance in leading the tournament with 11.3 rebounds per game.
Todd Kortemeier is a sportswriter, editor and children's book author from Minneapolis. He is a contributor to TeamUSA.org on behalf of
Red Line Editorial, Inc.