After A Crushing Injury, Skeleton's Katie Uhlaender Talks Retiring On Her Terms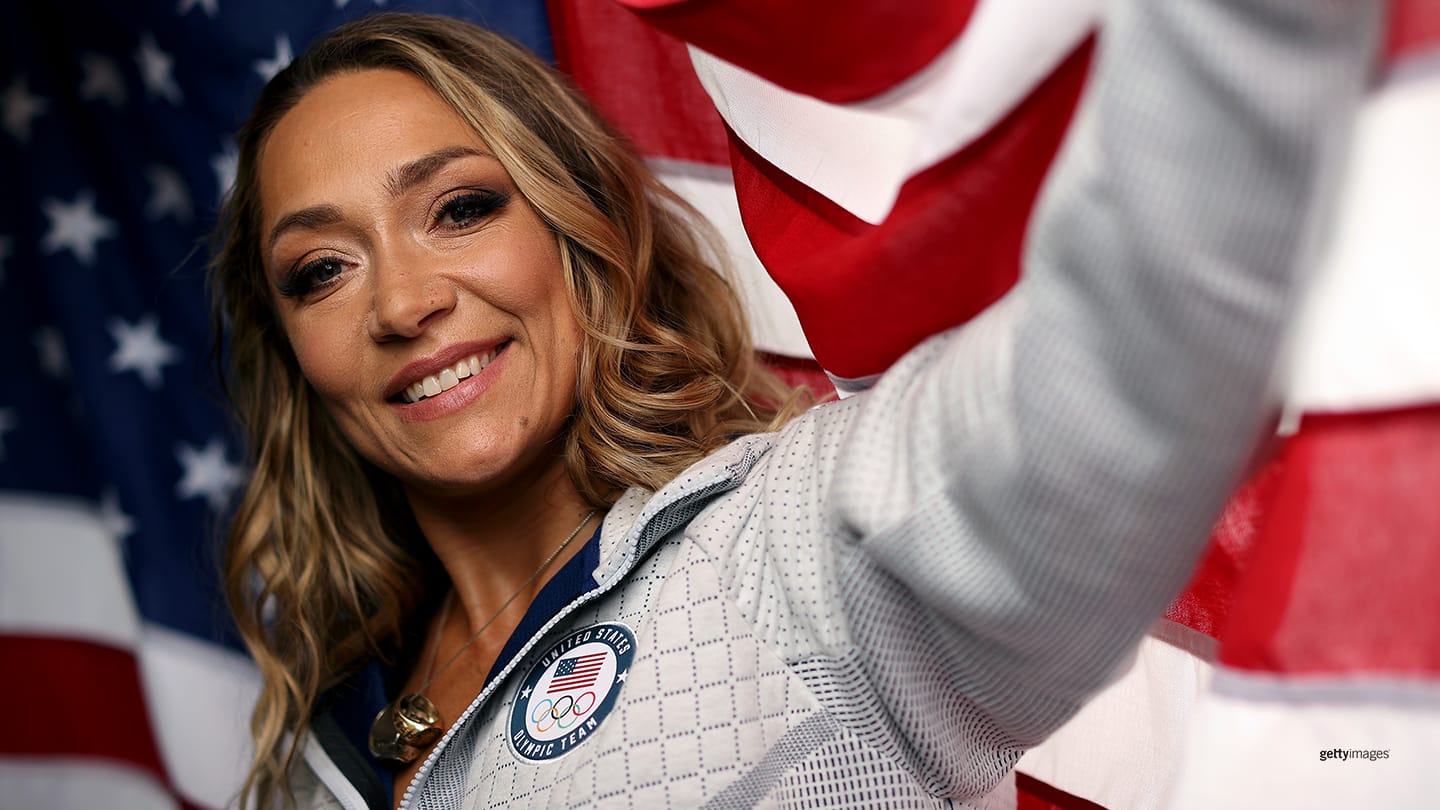 Katie Uhlaender poses for a portrait during a Team USA photo shoot on Sept. 12, 2021 in Irvine, Calif.

They say bad things happen in threes, and when it comes to ankles, that couldn't be truer.

Less than 24 hours after Belgian skeleton racer Kim Meylemans had a freak accident on her first run in Whistler at the start of the season — breaking her left ankle and chipping her right ankle — I rolled my right ankle, rupturing a tendon on the same track.

Thankfully, I should make a complete recovery, but I was told I would need a full repair. With each doctor visit, all the time in the waiting room, it left me to ponder the question, when should I retire? And is that time now?

After competing at my fifth Olympics in Beijing earlier this year, I had planned to trade in my sled for some textbooks and enroll in college. But after getting accepted at Colombia University and told that I could complete the courses online, I was again named to the U.S. National Skeleton Team.

Now, 20 years after my first race on a 70-pound cookie sheet — head first down an icy tube — I am faced with the idea of transiting out of a sport I love.

Unfortunately, it is an idea that all athletes face at one point in their careers. As I ponder the answer, I realize there are things I wish someone had told me to help prepare me for it.

I finished sixth in the last Olympics, had multiple personal bests on the ice, and have continued to improve, gain international experience, and develop life skills that will only help me in the future. Still competitive and in love with the sport, I find it difficult to walk away.

The transition out of sport does not have to be immediate or an all-or-nothing decision. Many athletes like myself are facing the decision to retire, and I want to share my perspective and offer advice to the younger generation to help them prepare for that day. The opportunities and programs offered to help athletes constantly change. They can be hard to find, and navigating them can be difficult.

Get involved with your sport and communities, learn about the Olympic system and the programs offered by reaching out to the athlete advisory council, and explore whether or not the World Class Athlete Program is a good fit for you. I'd highly recommend the Air Force, but the Army is also a good option. They can provide you with ways to serve your country while you are also representing it on the world stage. Athletes should pursue their athletic careers similar to how they pursued preparing to apply for college.

Look at the United States Olympic and Paralympic Committee (USOPC) as a guide and a resource. Do research, ask questions, and outline what help you want and need. These are all things I wish I had done sooner in my career.

The scholarship program I was originally offered disappeared after 2010. Still, the USOPC offered small grants, and I found scholarships that helped me get my associate degree at Colorado Mountain College until I could apply to an accredited program.

Now, enrolled at Columbia University, I am pursuing remote jobs while training to compete and working on continued education with coaching certifications.

Becoming a coach is also something to consider, as it would be a natural transition. But with no four-year degree and limited coaching experience, I have yet to find anything.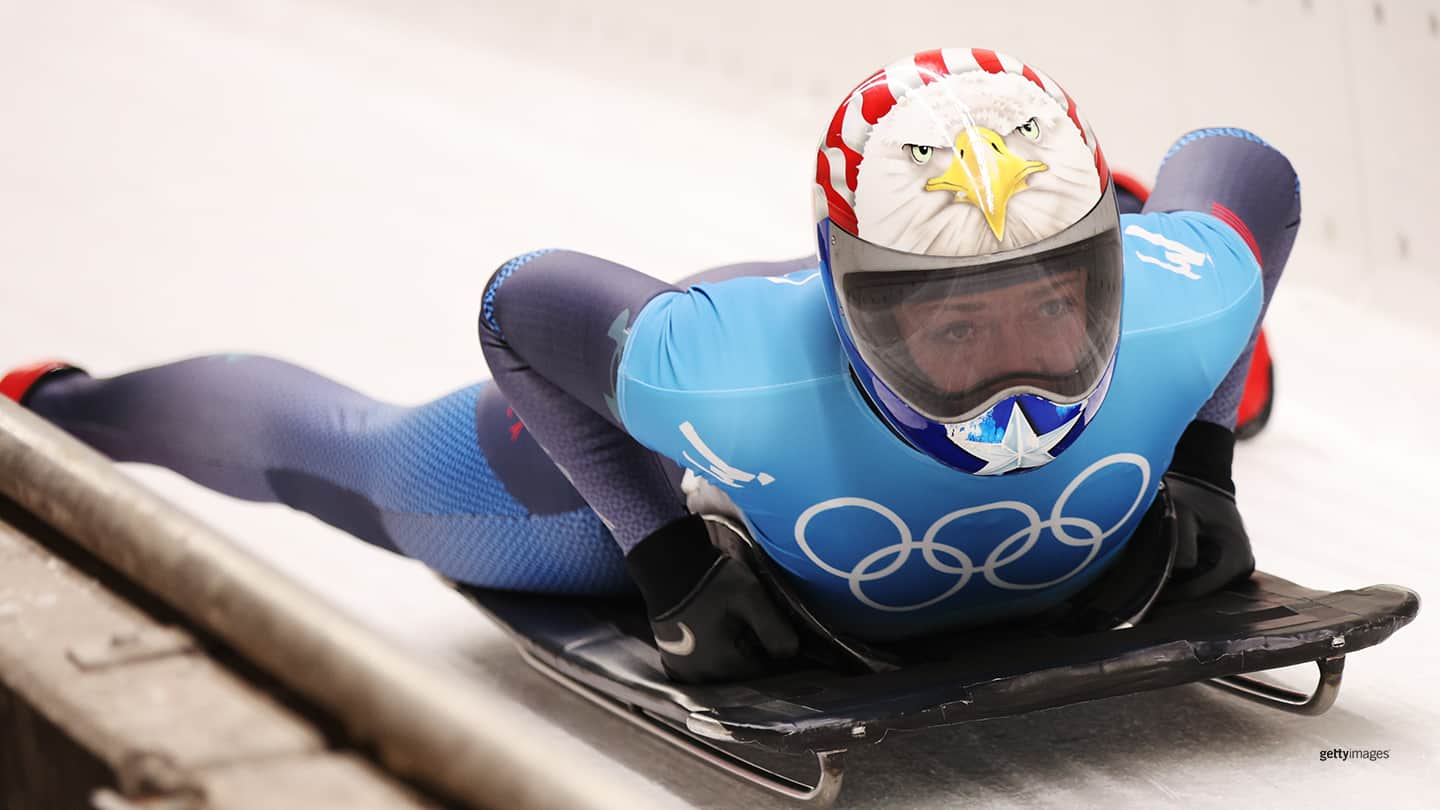 Katie Uhlaender slides during training ahead of the Olympic Winter Games Beijing 2022 on Feb. 9, 2022 in Yanqing, China.

So, I took the feedback I was given, signed up for courses in business communication while waiting to start at Columbia in January, started working on coaching certifications from USATF and USAW, and interviewed for different jobs. Athletes should look into the different coaching certification courses available by different NGBs or even ALTIS and utilize the grants available via the USOPC to continue their education. These courses can also enhance your current career as an athlete by giving you different ways to approach your sport.

No matter where you are in your career, you can begin preparing for the next chapter of your life. You do not need to know what that is now. I don't. Do not rush it or feel pressured to do anything. Take time to research, continue your education, and find your passion. These are things we should be doing regardless of being athletes; these skills will help us throughout our life.

Stay curious, and seek to learn more. The right opportunities will present themselves, and when they do, you will know.

The last time I competed in a full post-Olympic Season was in 2007. It is one of the easiest to medal (post-Olympic season), and I had planned to compete. I looked forward to adding medals to my resume again, but I got injured. Many people ask why I don't retire now, which brings me to my next piece of advice.

Only you can determine when that time comes and do not feel pressured to follow a set path like everyone else. Pursuing the Olympics is not a journey many know, and it is unique for each athlete. As long as you prepare yourself to do your best now — and in the future — the rest will come. Early in your career work on gaining skills, learning, and becoming your best self holistically — as an athlete and a human being. Give yourself the space to be human and take your time. During an Olympic year, it's fine to focus solely on the Olympics and use your experience to learn about marketing and business partnerships. I learned a lot about myself, how to promote brands and market myself and other products. None of it is a waste of time, you have to maximize your opportunities while there and find ways to translate those skills beyond sport. Start thinking now how those experiences can translate to the world outside of sport.

If, at some point, I'm no longer competitive, or I'm no longer enjoying the life of competition, I have developed skills that can translate to the next chapter of life.

I urge athletes to see their athletic careers holistically in opportunities and as human beings. You are human! Despite potentially having some superhuman abilities, you are more than your physical abilities or results! Your journey matters and only you can determine your success. I define success by personal growth and by how much I can give back to my communities.

So, for now, I plan to continue to work toward finishing my undergraduate degree at Columbia University in the next three to four years, pursue work experience opportunities, get involved in athlete advocacy groups and do my best to stay in the best shape of my life to potentially compete at my sixth Olympic Games and finish my career in the country it started: Italy.

I should be close to finishing my degree after Italy, and it will be the perfect time to move on. I know three years is a long time, and anything can happen, so I'll do my best to prepare for it, which is the advice I would have liked when I started my career. Be prepared to start a path after sport that you are passionate about, and prepare for it like you are applying for college. You don't have to know what that path is, but if you pursue preparation the same way you pursue preparing for the Olympics, the journey will be fulfilling. It's not about the result; it's about how much you can learn and grow in the process.
Katie Uhlaender is a five-time Olympian for Team USA