U.S. Sled Hockey Team Captures IPH Cup Title After Beating Canada, 4-0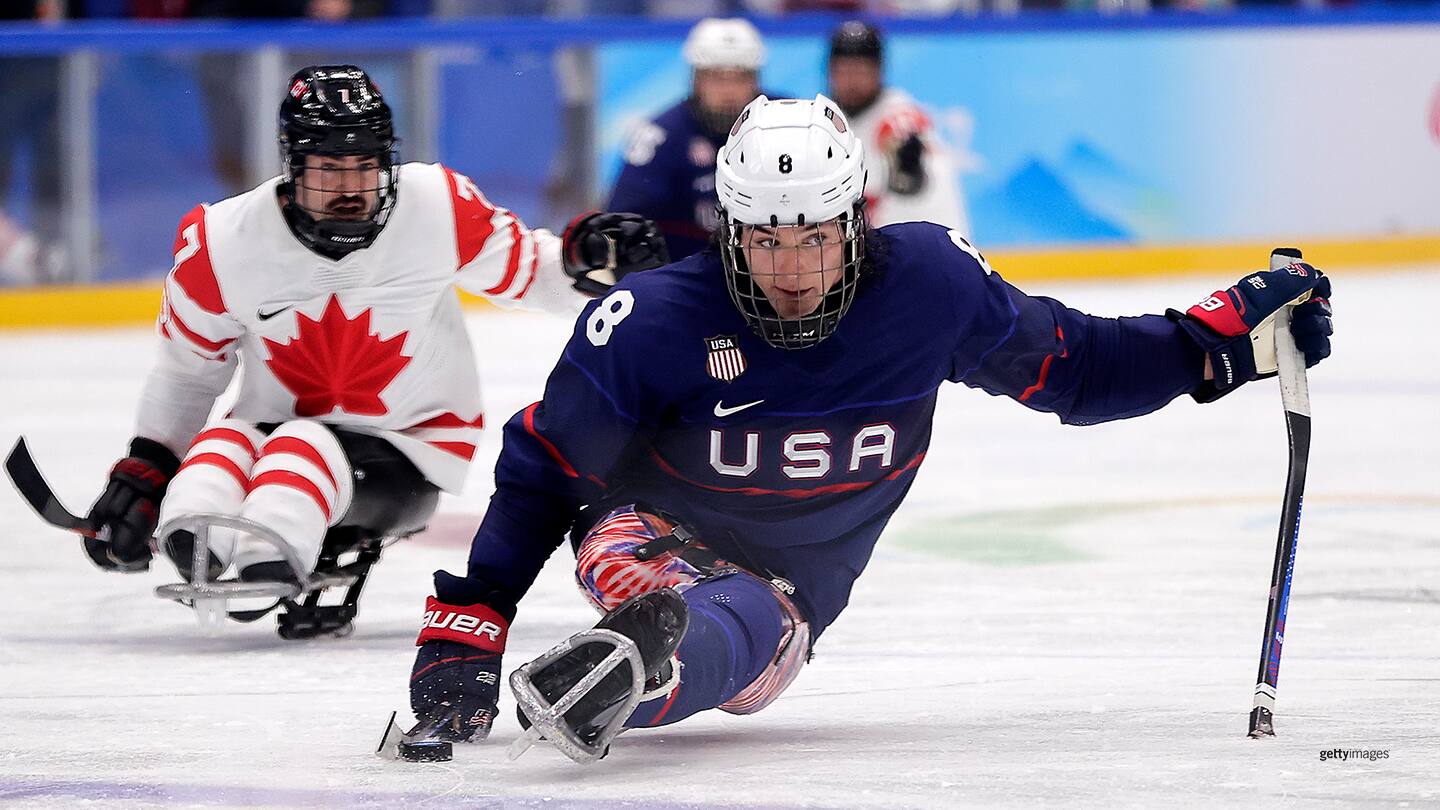 Jack Wallace competes during the preliminary round match against Team Canada at the Paralympic Winter Games Beijing 2022 on March 5, 2022 in Beijing.
The U.S. sled hockey team has had a dominant year against its rivals up north.

The Americans beat Canada in March to win their fourth consecutive Paralympic gold medal.

They played Canada again on Friday in the International Para Hockey Cup gold-medal game in Ostrava, Czech Republic. It was the second time in four days the rivals played each other, and the result was the same in both meetings: a win for the U.S.

After defeating Canada, 8-2, on Tuesday in the preliminary round, the Americans responded with a 4-0 shutout to win the IPH Cup.

This is the seventh straight IPH Cup title for the U.S. The Americans have also won the last four Paralympics and the last two world championships.

Team captain Josh Pauls opened the scoring in the first period, scoring on a near open net after a perfect pass from Joseph Woodke. That was Pauls' third goal of the tournament, adding to the two goals he scored in a 10-0 win over the Czech Republic in the preliminary round.

It was another defenseman who scored the second goal, as Jack Wallace went top shelf in the second period to double the U.S. lead. He received a pass from Declan Farmer and buried the goal from a tight angle.

Speaking of Farmer, he scored in the third period to help put the game away. Farmer received the puck near the blue line, then beat a defender to set up a one-on-one with the Canadian goalie. He performed four dekes to completely fool the goalie and calmly tucked away the goal.

Farmer added an empty-net goal to give him 13 in the tournament, the most of any player. He scored at least two goals in all five games of the tournament.

The U.S. got to the gold-medal game after beating the International Para Hockey Team (Team IPH), which is a team made up of players from Germany, Norway and Slovakia, 10-1 in the semifinals on Wednesday. Farmer and Brody Roybal both scored two goals apiece in that win.
Luke Hanlon is a sportswriter and editor based in Minneapolis. He is a freelance contributor to TeamUSA.org courtesy of
Red Line Editorial, Inc.