Anastasija Zolotic, Khalfani Harris Win Bronze Medals In World Taekwondo Grand Prix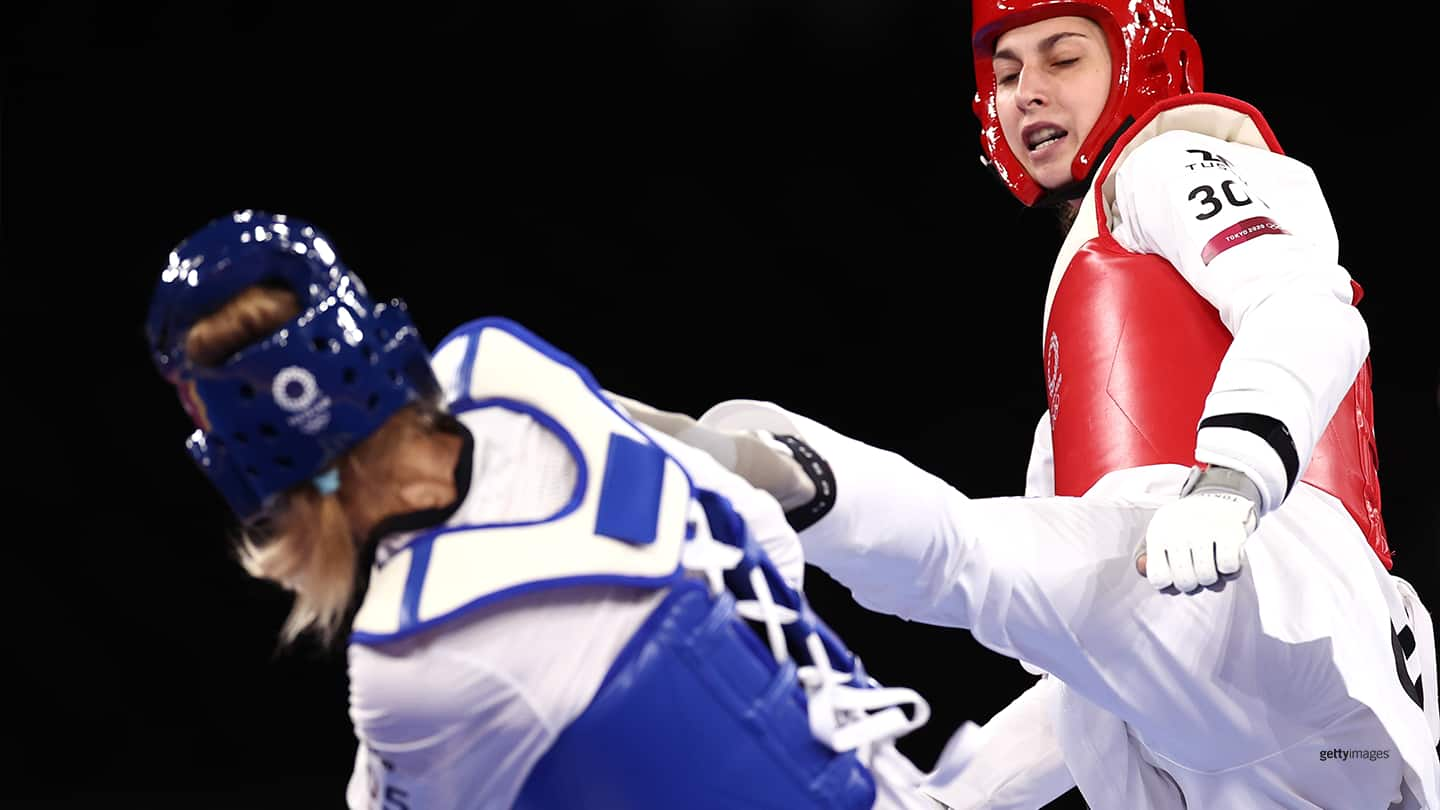 Anastasija Zolotic (right) competes during the Olympic Games Tokyo 2020 on July 25, 2021 in Chiba, Japan.
Anastasija Zolotic, who won the first U.S. women's Olympic gold medal in taekwondo last year during the Olympic Games Tokyo 2020, scored a bronze medal Saturday in the Manchester 2022 World Taekwondo Grand Prix.
Zolotic advanced to the semifinals of the 57 kg. class and settled for a third-place finish after losing to Zongshi Luo of China. Luo has won all three grand prix events this season.
Zolotic, 19, has won bronze medals in two of three grand prix events this year and reached the round of 16 in the one tournament she didn't reach the podium. She started out strongly in her match against Luo but lost by a score of 2-0.
Also winning a bronze medal in the three-day competition held in Manchester, England, was Khalfani Harris in the men's 68 kg. class. The third-place finish was the first for Harris in just his second grand prix competition.
Harris, a U.S. Army combat engineer from Tampa, Florida, lost to gold medalist Ho-jun Jin of Korea in the semifinals.
The Grand Prix Final will take place in December in Riyadh, Saudi Arabia.
Paul D. Bowker has been writing about Olympic sports since 1996, when he was an assistant bureau chief in Atlanta. He is a freelance contributor to TeamUSA.org on behalf of
Red Line Editorial, Inc.