New York Teen Makayla Greenwood Scores Taekwondo World Title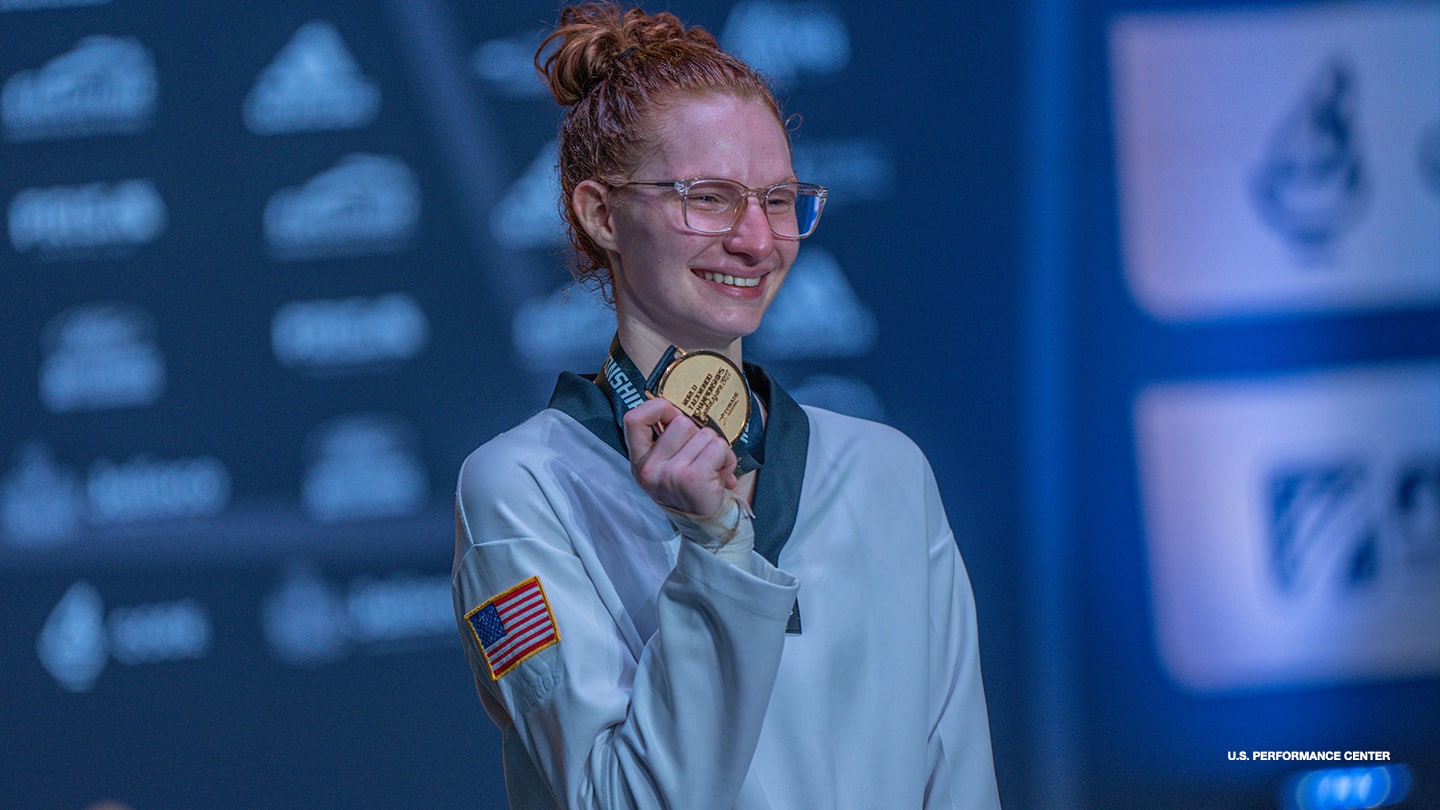 Makayla Greenwood celebrates winning the women's 53 kg. title match at the 2022 World Taekwondo Championships on Nov. 18, 2022 in Guadalajara, Mexico.
Makayla Greenwood, who was an alternate for the 2020 U.S. Olympic Team, delivered a perfect finish to win her first world title Friday.

Trailing China's Zuo Ju by three points in the final seconds of their women's 53 kg. title match Friday in the World Taekwondo Championships in Guadalajara, Mexico, Greenwood scored a body kick and then was awarded two technical points following a video review for an 8-5 victory.

Greenwood's victory gave the U.S. its only medal of the world championships and came just one year after Anastasija Zolotic won an Olympic gold medal in women's 57 kg. at age 18. Greenwood, a 19-year-old from Schenectady, New York, was Zolotic's alternate and a training partner last year for the Olympic Games in Tokyo. The 53 kg. weight class is not an Olympic class, and Greenwood made her grand prix debut at 57 kg. earlier this year, reaching the round of 16.

Greenwood defeated two-time Olympic medalist Tijana Bogdanovic of Serbia to reach the final match Friday.

When it came time for the championship match, Greenwood arrived as the popular tune "American Woman" played. She won the first round and lost the second round, leading to the dramatics in the final round.

Greenwood fell behind 5-2, but then struck her championship move with three seconds left and still trailing, 5-3. Greenwood scored the final six points of the match in a matter of seconds.

"I had been training her to fight down to the very last second and that is what she did," said Paul Green, her coach.

The gold-medal performance was Greenwood's fourth tournament title of 2022 at 53 kg., including winning a gold medal in the Pan American Championships in Punta Cana, Dominican Republic.
Paul D. Bowker has been writing about Olympic sports since 1996, when he was an assistant bureau chief in Atlanta. He is a freelance contributor to TeamUSA.org on behalf of
Red Line Editorial, Inc.