CJ Nickolas Previews Paris With Bronze-Medal Win In Taekwondo Grand Prix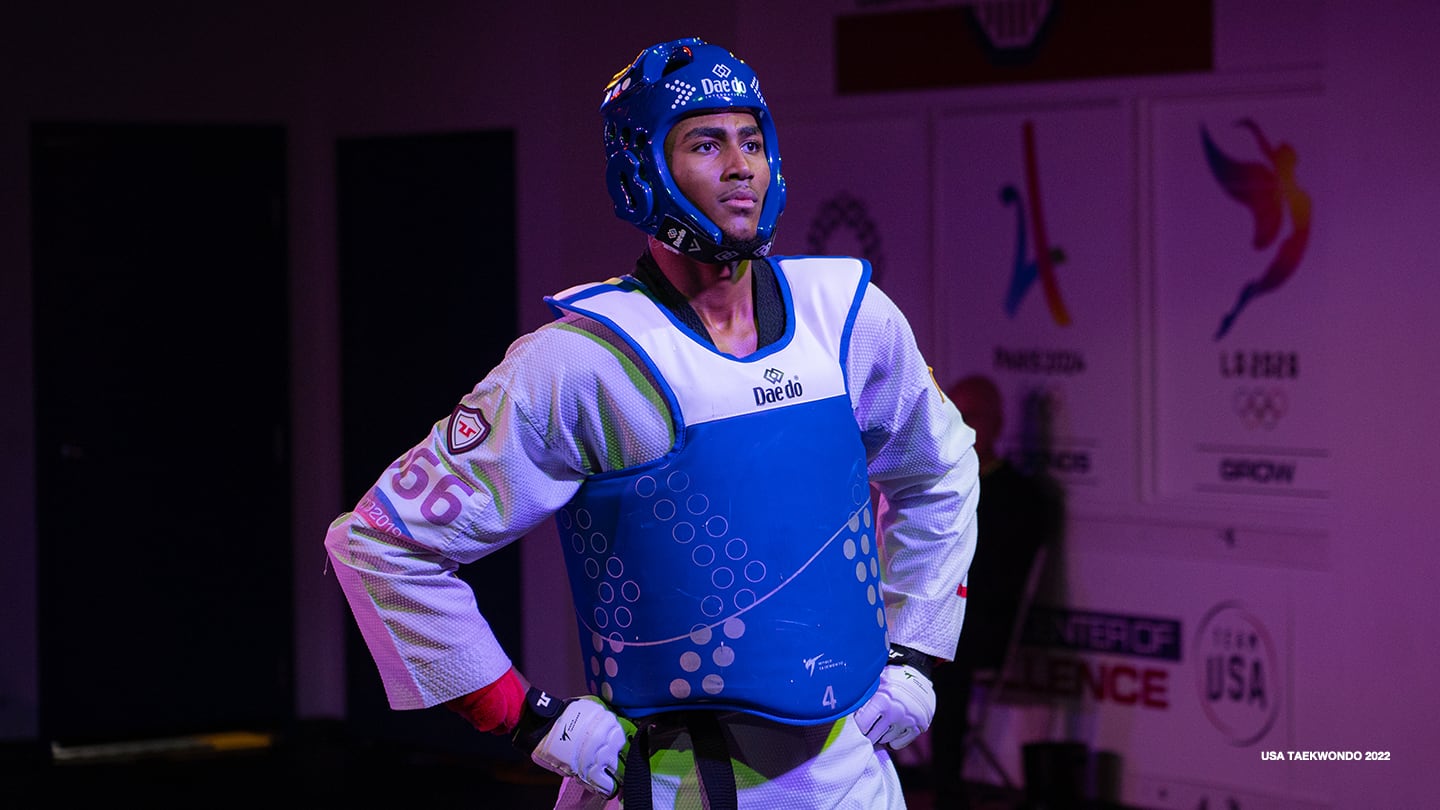 CJ Nickolas poses for a USA Taekwondo photo.
U.S. taekwondo athlete CJ Nickolas got a taste of Paris two years early.

Nickolas won his first World Taekwondo Grand Prix medal this weekend in Paris, capturing bronze in a three-day tournament that ended Sunday in the same city that will host the Olympic Games Paris 2024.

Nickolas, a Californian who celebrated his 21st birthday just two months ago, clinched a medal Saturday in his men's 80 kg. quarterfinal victory against Seif Eissa, the reigning Olympic bronze medalist of Egypt. The bout was a rematch of their quarterfinal pairing in a grand prix tournament held earlier this year in Rome, when Eissa won. This time around, Nickolas won by a score of 2-0.

Nickolas' bid for a gold or silver medal was ended by a 2-0 loss to Italy's Simone Alessio in the semifinals. Alessio went on to win the gold medal.

Nickolas reached the quarterfinal round with a 2-0 victory over Woo Hyeok Park of South Korea in the Round of 16.

Nickolas has reached the podium at both the senior and junior levels, including winning a silver medal in the 2018 world junior championships and a gold medal in the 2021 and 2022 Pan American Championships.

Among other U.S. athletes, reaching the round of 16 were Melvy Alvarez in men's 58 kg., Khalfani Harris in men's 68 kg., Jonathan Healy in 80+ kg. and reigning Olympic champion Anastasija Zolotic in women's 57 kg.
Paul D. Bowker has been writing about Olympic sports since 1996, when he was an assistant bureau chief in Atlanta. He is a freelance contributor to TeamUSA.org on behalf of
Red Line Editorial, Inc.