Olympic Silver Medalist Hannah Roberts Claims BMX Freestyle World Title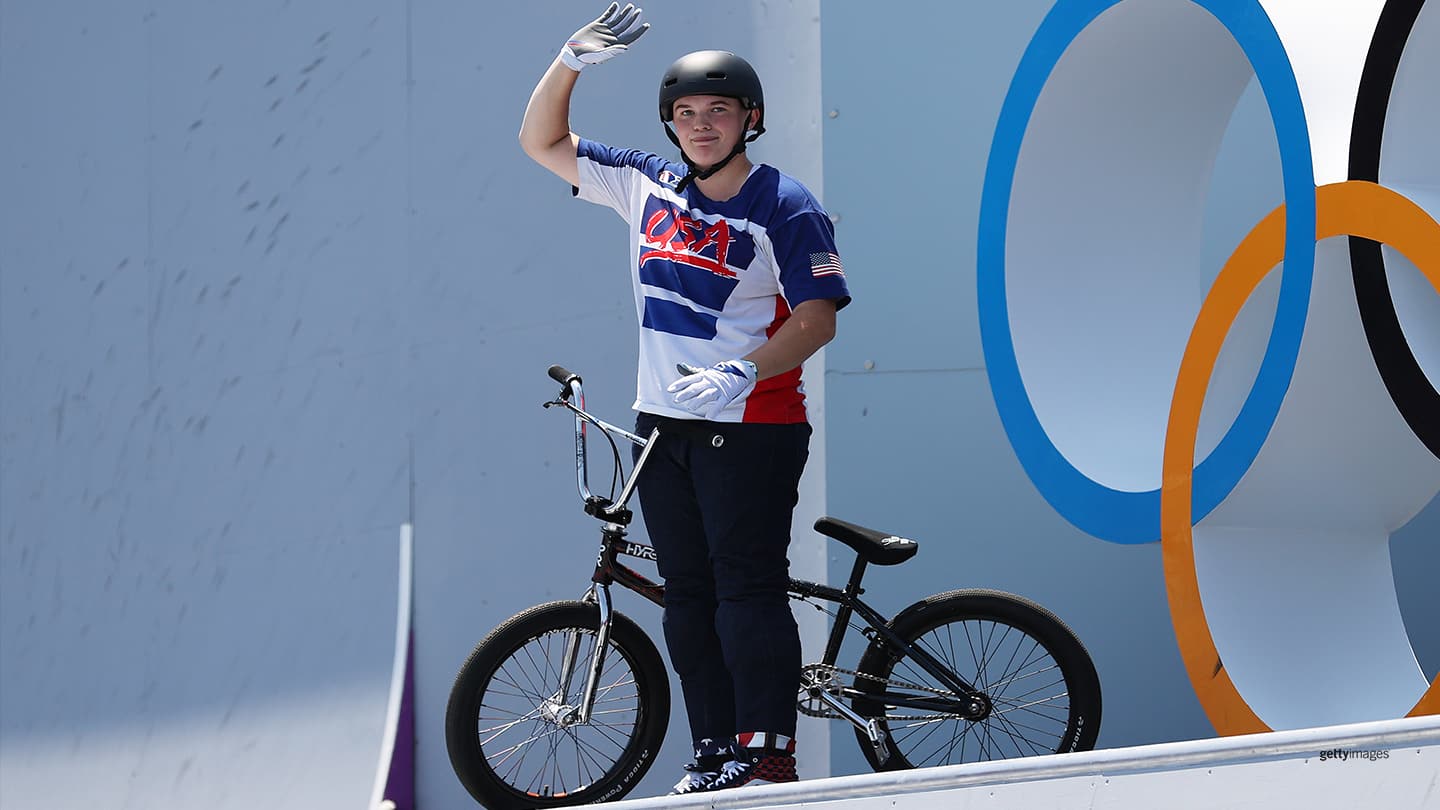 Hannah Roberts waves to the crowd during the women's park final event in the Olympic Games Tokyo 2020 on Aug. 01, 2021 in Tokyo.
U.S. BMX freestyle rider Hannah Roberts is on top of the world again.
One year after finishing second in the Olympic Games debut of BMX freestyle in Tokyo, Roberts won her fourth world title Sunday in Abu Dhabi in the women's final at the UCI Urban Cycling World Championships.
Roberts scored 87.20 points for the win, defeating Olympic bronze medalist Nikita Ducarroz of Switzerland and Iveta Miculycova of the Czech Republic.
Sunday's victory gave Roberts her fourth gold in a world championship since 2017 and her third in a row. The 21-year-old from Buchanan, Michigan also won the title in 2017, 2019 and 2021, and finished third in 2018.
Joining Roberts on the podium Sunday was Justin Dowell, who won the silver medal in the men's final. The 22-year-old from Virginia Beach, Virginia captured his third world medal behind winner Rim Nakamura of Japan. Dowell won the men's world title in 2018 and 2019.
Dowell scored 91.50 points in the final, edging out France's Anthony Jeanjean for second place by 0.30 points. Nakamura won with 93.80 points.
Marcus Christopher of the U.S. almost snagged a podium finish. But, he finished fourth with 90.26 points, fewer than one point behind Jeanjean.
Six Americans reached the final round for the men's and women's competitions combined. In addition to Roberts, Olympian and 2018 world champion Perris Benegas finished seventh and Angie Marino was ninth.
Daniel Sandoval finished 12th in the men's final.
Paul D. Bowker has been writing about Olympic sports since 1996, when he was an assistant bureau chief in Atlanta. He is a freelance contributor to TeamUSA.org on behalf of
Red Line Editorial, Inc.