News
Hannah Roberts
Perris Benegas
Hannah Roberts, Perris Benegas Take Top Two Spots At Brussels BMX Freestyle World Cup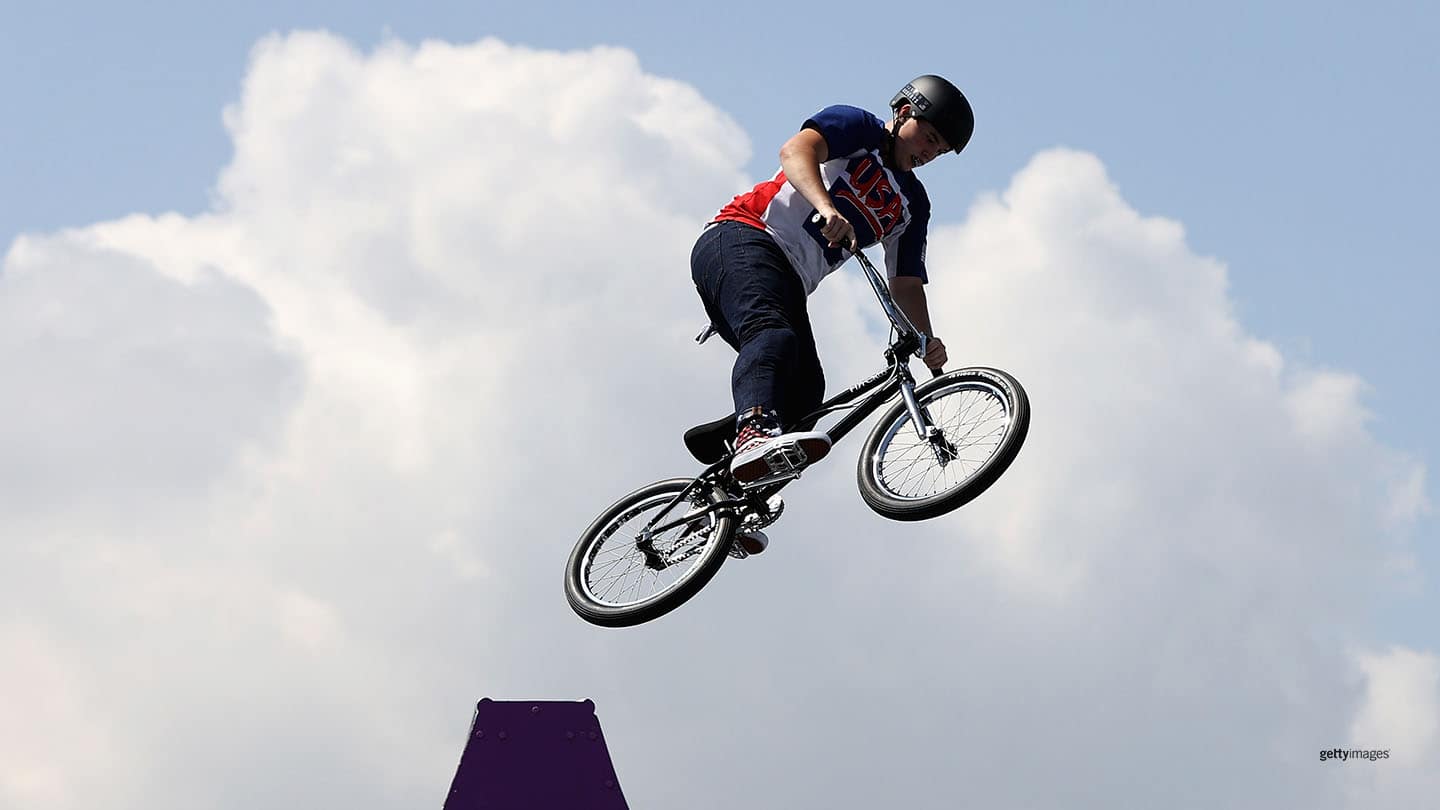 Hannah Roberts competes during a training session ahead of the Olympic Games Tokyo 2020 on July 28, 2021 in Tokyo.

Hannah Roberts was atop the standings at another BMX freestyle event Sunday, while fellow American Perris Benegas was just behind her.

Roberts, a multi-time world champ who won a silver medal in the sport's Olympic debut last summer in Tokyo, posted the winning score of 93.70 in the women's final at the world cup in Brussels, Belgium.
Benegas, who took fourth in Tokyo, was just .2 behind Roberts in second. Great Britain's Charlotte Worthington, the defending Olympic champ, ended in third, .7 behind Roberts.

Two other U.S. women, Chelsea Wolfe and Angie Marino, also made the finals and finished sixth and eighth, respectively.

Four Americans were among the finalists in the men's event that followed, with Marcus Christopher just off the podium in fourth and Brian Fox in eighth. Justin Dowell and Nick Bruce, who both represented the U.S. in the Tokyo Olympics, were 11th and 12th.

In BMX freestyle, athletes have a set amount of time to execute a sequence of tricks on different obstacles contained within a park-style course.

Roberts was just off the podium in fourth at the first BMX freestyle world cup of the season in May in Montpellier, France. That's been a rare occurrence in her young career.

The 20-year-old Roberts, originally from Buchanan, Michigan, has been the sport's dominant rider for years, having previously won world titles in 2017, 2019 and 2021. The one year she didn't win, in 2018, it was Benegas atop the podium with Marino in second and Roberts in third.

Benegas, a 26-year-old from Reno, Nevada, finished fourth at the most recent world championships in June 2021, just before taking the same spot at the Olympic Games Tokyo 2020.

The next UCI event on the calendar is not until the 2022 Urban Cycling World Championships in November in Abu Dhabi, UAE.
Chrös McDougall has covered the Olympic and Paralympic Movement for TeamUSA.org since 2009 on behalf of
Red Line Editorial, Inc.
He is based in Minneapolis-St. Paul.