What You Need To Know As BMX Freestyle Makes Its Olympic Debut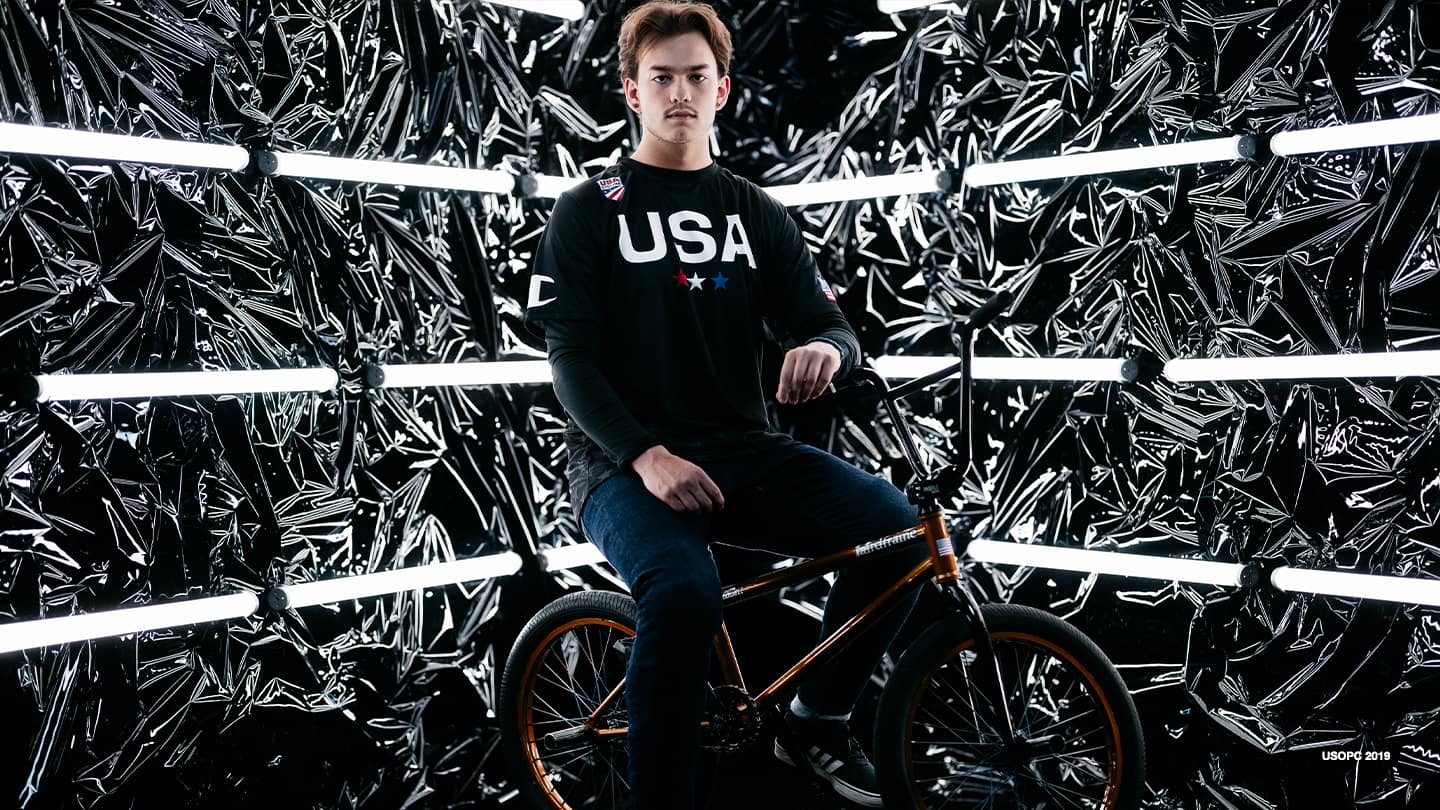 Justin Dowell poses at the Team USA Tokyo 2020 Olympic shoot on November 23, 2019 in West Hollywood, California.
Milk has fueled athletes for centuries, delivering a powerful combination of natural nutrients that aid muscle repair, rehydration and replenishment, while also helping to build strong bones and support immune health. Learn more about Team USA athletes on their Olympic journey with this
Sports Sneak Peek, presented by Got Milk.
Some fans may be confused to learn BMX freestyle is a new sport on the program for the Olympic Games Tokyo 2020; after all, a sport called BMX has been on the Olympic program since 2008.

But the high-flying, tail-whipping BMX freestyle is a whole different animal from its racing cousin.

The sports are related; BMX bikes were invented to be raced. Enter Bob Haro and others like him in Southern California in the 1980s, who saw the skate park as a better playing field for BMX. Soon riders were taking their bikes off ramps and jumps and testing the limits of what could be done with a BMX bike.

For Team USA fans new to the sport, there's a lot of reasons to be excited. The U.S. boasts some of the top riders in BMX freestyle and should be a favorite to top the medal table.


Almost from the beginning, BMX freestyle riders started to think of ways to compete against one another. Much like snowboarding, innovation was the name of the game as riders sought to outdo each other and push the limits of the sport. Televised events like the X Games brought BMX freestyle to worldwide audiences in the 1990s and were soon followed by competitions like the Gravity Games and the Dew Tour.
In 2016, BMX freestyle gained a level of legitimacy when it fell under the umbrella of the worldwide governing body for all cycling, the Union Cycliste International (UCI). That meant a world cup circuit on par with other cycling sports and a world championship in 2017. That same year, BMX freestyle was officially approved for the Olympic program.
Todd Kortemeier is a sportswriter, editor and children's book author from Minneapolis. He is a contributor to TeamUSA.org on behalf of
Red Line Editorial, Inc.