Archers Brady Ellison And Casey Kaufhold Earn Mixed Team Silver At World Cup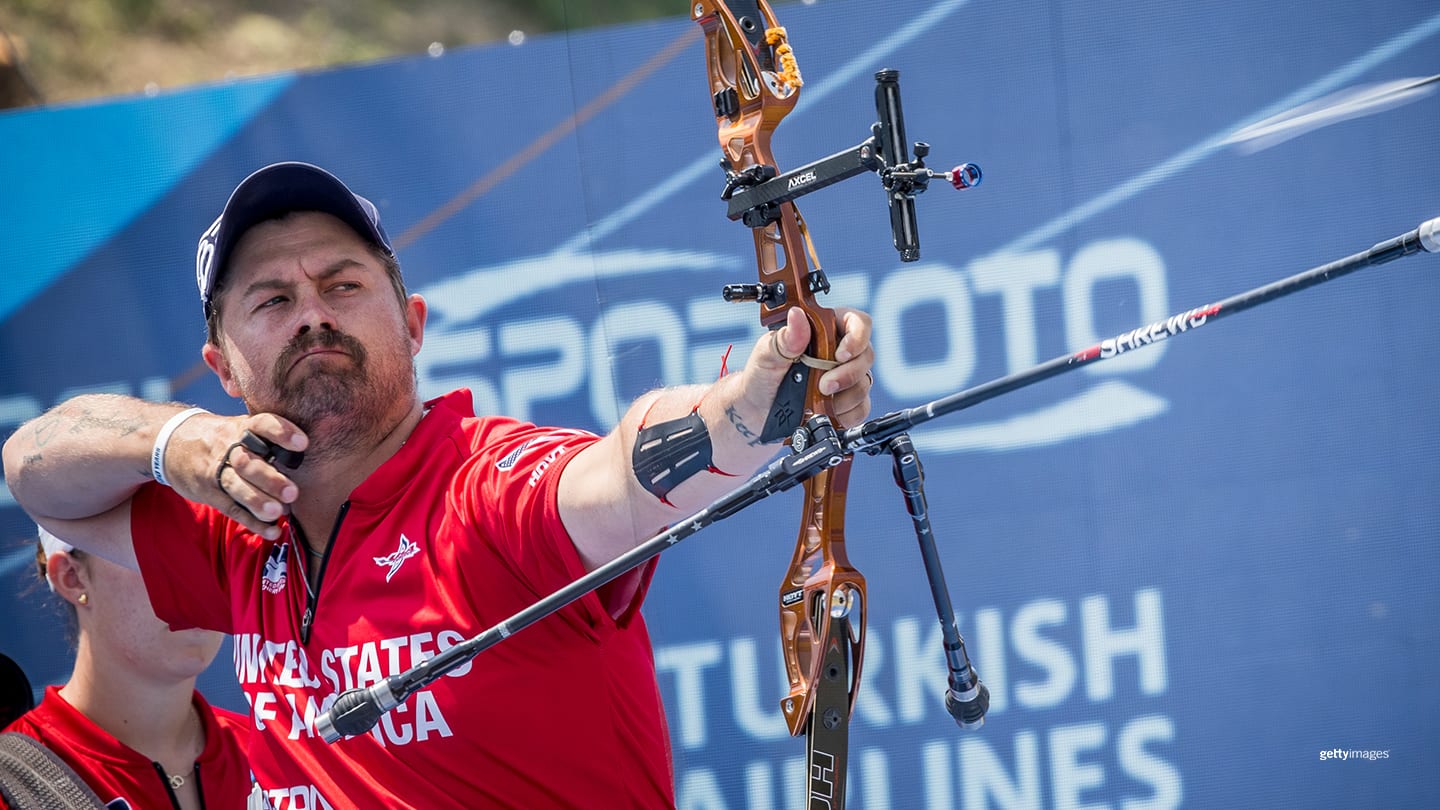 Brady Ellison competes during the recurve mixed team finals at the 2022 Archery World Cup Stage 2 on May 22, 2022 in Gwangju, Korea.
Three-time Olympic medalist Brady Ellison and Olympian Casey Kaufhold had to settle for silver at the second world cup of the season that concluded Sunday in Gwangju, South Korea, but that's the best Team USA performance on the circuit thus far in 2022.

Competing in mixed team — which made its Olympic debut last year in Tokyo — Ellison and Kaufhold beat Brazil, Mexico and Netherlands on their way to the final against Germany, including a 6–0 triumph against the Dutch in the semifinal. The U.S. opened up a 3-1 lead in the final after the second set only for Germany to win the third set 2-0 to tie. The Germans then won 2-0 again in the final set to prevail 5-3.

The silver is the lone medal for Team USA from Gwangju and is the best U.S. performance so far this season. Ellison earned a bronze with Gabi Sasai in mixed team last month in Turkey, where Ellison also earned an individual bronze. Kaufhold, at 18 a world silver medalist who made her Olympic debut last year, was competing in her first world cup of the season.

Both Ellison and Kaufhold were eliminated in the third round on the individual side. The U.S. men's team of Ellison, Joonsuh Oh and Matthew Requa advanced to the quarterfinals before losing to third-ranked Italy. Kaufhold, Jennifer Mucino-Fernandez and Erin Mickelberry fell in the opening round of the women's tournament.

A stop in Paris is up next on the world cup schedule, June 20-26.
Todd Kortemeier is a sportswriter, editor, and children's book author from Minneapolis. He is a freelance contributor to TeamUSA.org on behalf of
Red Line Editorial, Inc.