Archers Brady Ellison And Casey Kaufhold Clinch Olympic Berths At Trials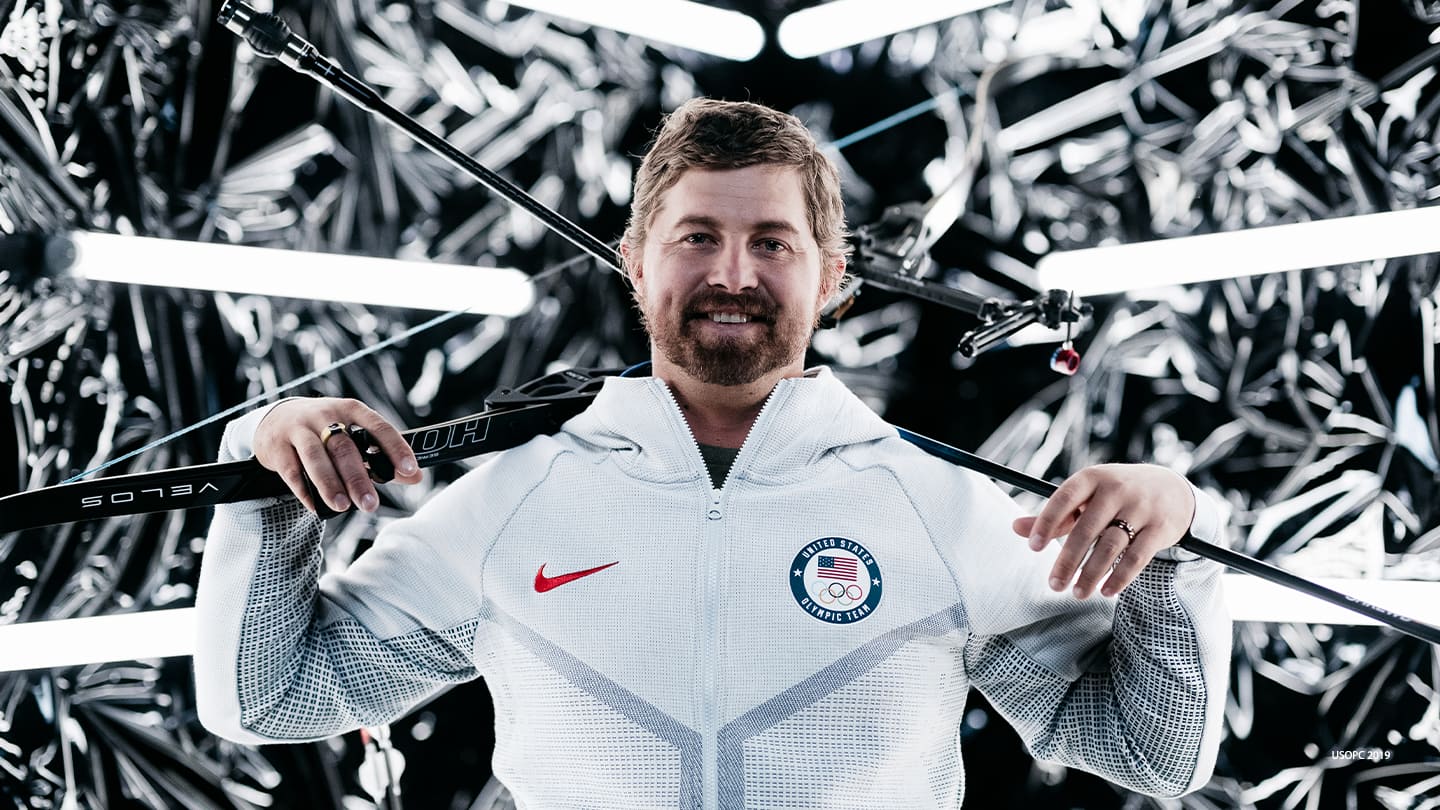 Brady Ellison poses for a portrait during the Team USA Tokyo 2020 Olympics shoot on Nov. 20, 2019 in West Hollywood, Calif.
There never really was any question as to whether Brady Ellison and Casey Kaufhold would make the U.S. Olympic archery team.
Ellison is a three-time Olympian already and the reigning recurve world champion, and he's been on top of the Trials leaderboard throughout the four-stage process.

Kaufhold may be on the flip side of the experience spectrum, having come on to the international scene in 2019 at just 15 years old, but she has also commanded the top spot of the women's recurve field throughout qualifying.

On Tuesday, however, the presumptive U.S. Olympic representatives were made official.

Ellison and Kaufhold will definitely be going to Tokyo this summer, as Ellison seeks to win the one major medal that's eluded him throughout his career — Olympic gold — and Kaufhold looks to add to her already-impressive resume with some hardware of her own.

As of right now, the U.S. only has two spots guaranteed in this year's Olympic Games Tokyo 2020. They could still qualify a full team, and if that happens Jack Williams and Jacob Wukie will take those spots on the men's side and Mackenzie Brown and Jennifer Mucino-Fernandez will fill the places on the women's.

Kaufhold, 17, had an impressive showing throughout Trials, and during Stage 3 of 4 last week in Utah shot a new under-21 world record for the 72-arrow, 70-meter qualification round. She's the first junior recurve archer to score over 680 points, totaling 682 out of 720.

Ellison, 32, has two Olympic silver medals in the team competition and one bronze in individual competition, which he won in Rio in 2016. He's since become the top-ranked men's recurve archer in the world, and in 2019 won practically everything there is to win on the international circuit including the world title.
Karen Price is a reporter from Pittsburgh who has covered Olympic and Paralympic sports for various publications. She is a freelance contributor to TeamUSA.org on behalf of
Red Line Editorial, Inc.