USA Archery Qualifies Men's And Women's Teams For Olympic Games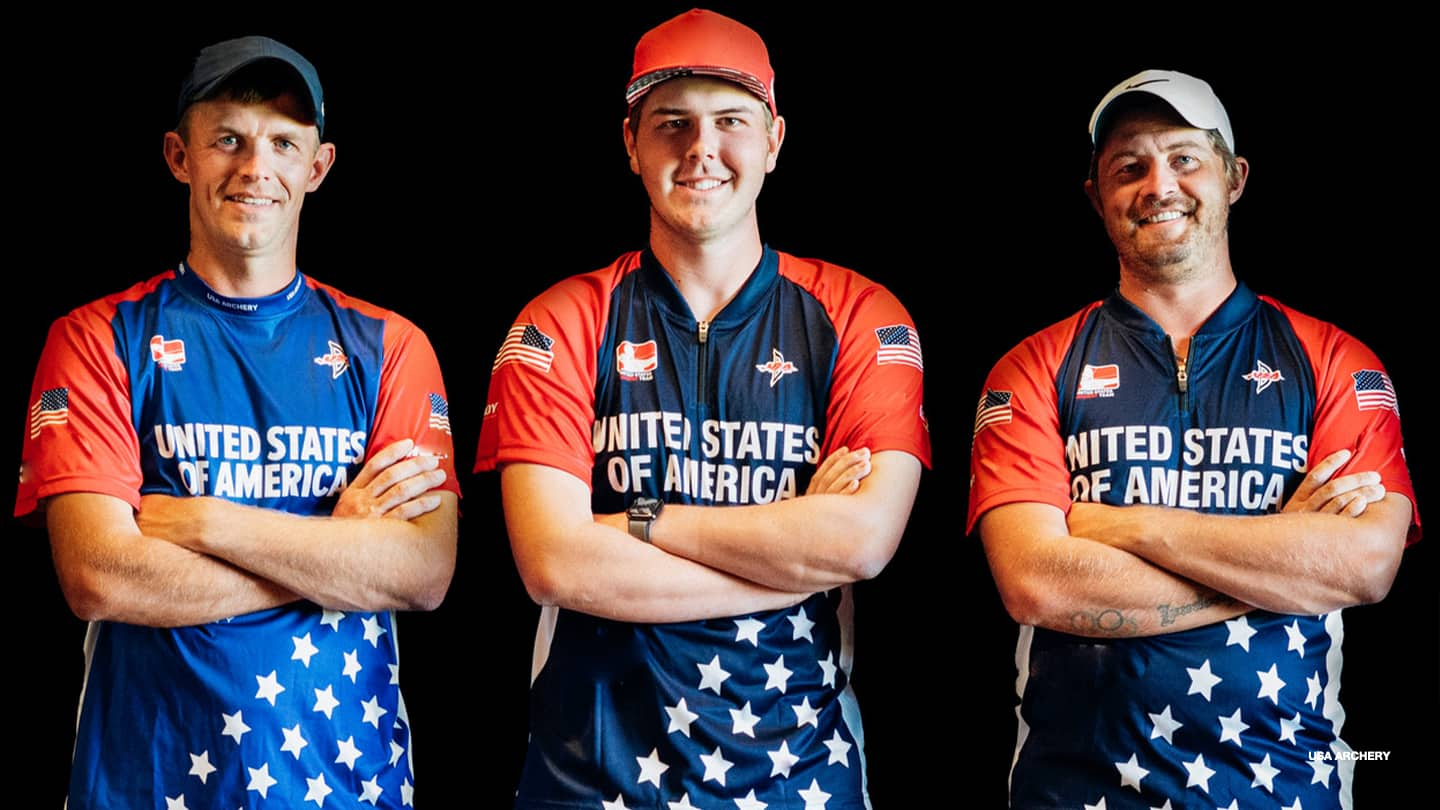 Jacob Wukie, Jack Williams and Brady Ellison have qualified for the Olympic Games Tokyo 2020 in the men's team event.
The U.S. archery team doubled its Olympic medal chances Sunday in Paris as the women's team joined the men's team in qualifying for this summer's Olympic Games Tokyo 2020.

Olympic medalist Brady Ellison and Casey Kaufhold were already going to the Games no matter what, having qualified their individual spots at the U.S. Olympic Team Trials for Archery earlier in June. But this past weekend in Paris was the last chance for teams to qualify. Teams needed to finish in the top three to book their place in Tokyo.

Both U.S. teams were among the best in the world on the weekend, with the men winning the gold medal over Indonesia and the women earning the silver medal in the final against Mexico. The men will look to continue a U.S. Olympic medal streak started in London in 2012 while the women are seeking their first Olympic medal since a bronze in the debut of archery at the Games in 1988.

Ellison will lead the men's team consisting of his 2012 Olympic teammate Jacob Wukie and Jack Williams. Ellison is the reigning individual world champion and Olympic bronze medalist. He has two Olympic silver medals from 2012 and 2016, the former coming alongside Wukie, who is returning to the Games for the second time. Williams ranked a career-high ninth in the world during the 2019 season.

Kaufhold leads the women's team with Olympian Mackenzie Brown and Jennifer Mucino-Fernandez. Kaufhold, 17, began competing internationally just two years ago but has gold medals from the 2019 Pan American Games. Brown made her first Olympic team in 2016, advancing to the Round of 16. Eighteen-year-old Mucino-Fernandez is relatively new to the international scene, making her debut at the youth world championships in 2019.
Todd Kortemeier is a sportswriter, editor and children's book author from Minneapolis. He is a contributor to TeamUSA.org on behalf of
Red Line Editorial, Inc.